How To Choose Your First Job After College?
Are you a fresh graduate and ready to embark on the journey of job hunting? Dive in to learn the top 11 hacks on how to choose your first job after college
An integral decision for a graduate or 'soon-to-graduate' student is the choice of platform to begin a professional career. There are no right or wrong ways on how to choose your first job after school. However, there are smart ways.
A basic pointer is to maintain your cool, and not lose hope in the face of rejection. Job offers with their array of benefits can be quite overwhelming, especially if they come with handsome salary packages. However, the 'hack' is to not limit the monetary benefit as a deciding factor while choosing your first job.
The end of college marks the beginning of a new phase in the life of a student. Without the comfort of the four walls of the alma mater, he/she armors for the most challenging yet exciting part of life. The student is ready to embark on a quest with myriad possibilities. This intimidating yet extremely exhilarating journey is instrumental in procuring your first source of livelihood, your first paycheck, and is the stairway to all your future professional endeavors. 
Top 11 hacks on how to choose your first job after college
A job offer may seem like a blessing of a lifetime. Often, there are few to none comebacks to negate the (previous) statement considering the ratio of unemployed to employed. For most, it is a 'trial and error' method until they bump into the most 'convenient' of jobs. This may largely affect their psychology, hindering growth, and performance in work. The foremost challenge is to maintain a balance between "self-marketing", and cautious selection of offers. Once you have mastered this 'art', you can experience at least a 50 percent completion of your 'job hunt expedition'. 
Here is our take on the most proven hacks to help you make a correct decision on your first job.
Know your niche 
Statistics state that 90 percent of the demographic excel in their niche. This 'niche' does not necessarily need to be in the domain of your acquired education. It is any sector of work that tallies with your personality, skills, and interests. An engineering graduate may wish for a career in marketing because he/she can witness the affinity towards the latter and the laudable prowess in the same. Similarly, a marketing graduate may adopt a career in fashion designing. 
Introspection is a requisite while choosing a career. Evaluate yourself, and know what you want. Job satisfaction is directly proportional to job growth. You prosper in areas that complement your interests, skills, and overall personality. 
Is the money worth the job?
Money speaks, definitely, but the million-dollar question is, is it worth all the physical/mental/emotional hassle? Additionally, know your worth. Research on remuneration offered for similar positions in the same market. You may seek consultation from your college advisor, or connect with employees to get explicit information on the same. 
Indeed, Glassdoor, Salary.com, and Payscale are trusted websites to follow in order to receive insights on the pay-structure for a certain position in a company. Further, you may also request your employer to explain the salary cycle, appraisal norms, and the provision of incentives. 
Does the offer fit the definition of your 'ideal' job?
'Ideal' is a relative term. Its essence is dynamic from person to person. What your employer/family/friend considers as an 'ideal' job might contradict your stance on the same. We highly recommend you to create a checklist, stating everything you look for in your dream job. The offered salary should not conceal the rest of the checklist, because money may be an integral component of your job preference, but it should not be the only deciding factor.
Your checklist should be multifaceted, and personal. It should behave as your personal comprehensive filter. At the end of the day, this checklist should harmonize well with your requisites. You may wish to include your location preference, opportunities for training, employment growth, harassment-free environment, company benefits, monetary incentives, mode of work, salary, and more. 
Think long term
                                                                         
Source: pexels.com
Career and job are often used interchangeably. In a true sense, these are two separate entities with varying nature and (in most cases) tenure. A job can be for a definite period of time. A month, a year, or 5 years (that matter). A career, however, is a long term commitment, in the same industry. It involves the candidate's experience through the various hierarchical positions until they retire. 
The choice of your first job should speak for this essential query - Do you want a job or a career? Are you thinking long term or short term? Your job should align with your career goals, meet your checklist requirements, and offer you the chance to convert your job into a career. 
It is unhealthy to decide under pressure
Take your time to decide on a job. Your first job offer is not your only job offer. The recent recession has, undoubtedly, created pressure in the job market, but this is a temporary situation. Similarly, you should never settle for less. Introspect, retrospect, and know you are worthy of an amazing work-life, and a competitive salary. If the current opportunity does not meet your expectations, do not hesitate to decline. A hasty decision may land you in thick soup later, professionally and your personal front. Evaluate all your options, the employer, and yourself before accepting a job.
Crack the internet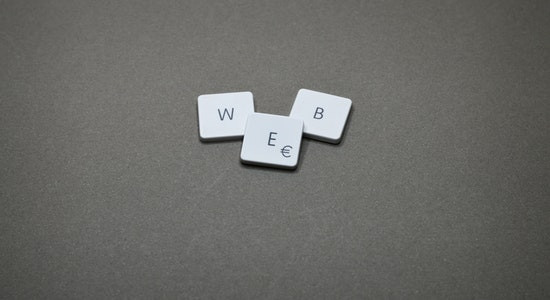 Source: pexels.com
A thorough intel on your various job offers and employers can help you a long way in deciding your preference. Google knows it all! Crack the internet, and search every nook and cranny for even the minutest of details. It always helps to have a prior understanding of your workplace. Enquire about the work timings, work culture, alumni experience, career growth (within the company), company reputation, leave cycle (paid/non-paid), and more. 
A quick read on the organization's history, workforce architecture, and the legal front will offer resourceful knowledge of the company. 
Do you fit in the work culture?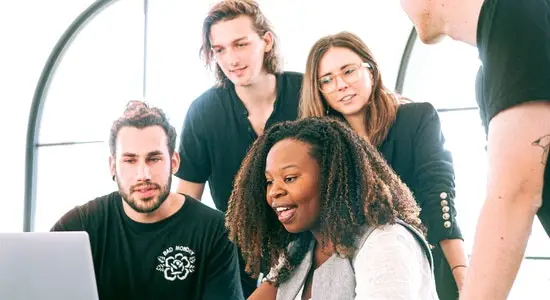 Source: pexels.com
You cannot grow in a place that hinders you. Prior understanding of the company's work culture is a top priority. It determines your work performance and longevity in the organization. 
Your first job is your gateway to your future endeavors. It formulates your foundations, and teach you an assortment of interpersonal and intrapersonal skills. Obstruction in the learning of any of these might disturb your growth. Your colleagues are your helping hands in times of need, and otherwise. You can gain an enormous volume of knowledge just by observing their work. 
Any kind of unprofessionalism, animosity, or tension in the air can muddle your experience. It is highly recommended to speak to employees or company alumni, or surf through review sites to have a crystal clear understanding of the work culture. The work culture may also include leadership and management traits of your boss/supervisor, employer expectations, and beliefs.
Curiosity killed the cat  
It is always GREAT to be inquisitive. Your curiosity roots from your doubts, and concerns. Failure in receiving appropriate answers for them incompletes your understanding of an aspect. You should question your recruiter on all the (relevant) concerns regarding your employment. Moreover, it is the job of the recruiter to walk you through the employment process, and clear all your doubts regarding the company. Being apprehensive or skeptical would not serve your goal of having a satisfactory work-life. However, your questions might be trivial but they need to be related to the company. A personal favorite of all hiring managers is how has the company contributed to his/her growth? Other sets of questions may include queries on the work culture, office timings, the importance of diligence in the company, work-life balance, and many more. Don't fret, and ask away!
All work and no play makes Jack a dull boy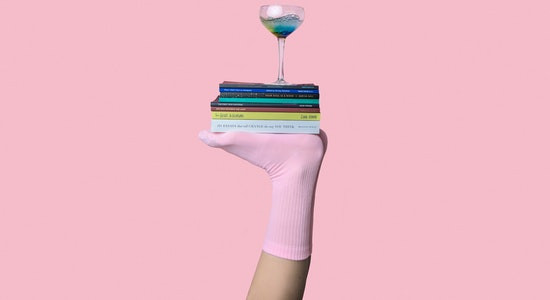 Source: pexels.com
Work-life balance is most definitely a crucial factor in the choice of a job. Your job should never burn you out. It should never push you to the point of saturation. The mind works best under pressure but not when it is saturated. 
It is nearly impossible to look into the future to know your work-load. However, prediction through research is a safe tool to gather some insight on the same. You may request your recruiter to elaborate on your job role, what the workload per day may evolve into if you need to assist fellow workers in addition to your job, and what are the consequences of a missed deadline. 
You may wish to Linkedln-connect with employees/alumni to have a first-hand intel on the aforementioned. Additionally, there are authentic review sites that would present you with an unadulterated picture of the organizational functions. 
Does the job help you learn and grow?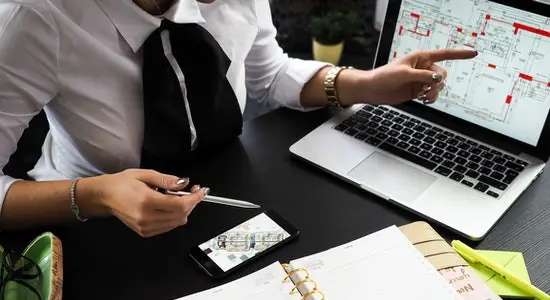 Source: pexels.com
The universal dictum of every employee is "learn, grow, and contribute". While deciding your judgment on a job offer, always pay heed to your potential growth through the organization. With greater learning, comes greater contribution, and more growth. Enquire about the learning prospects in the company. Most companies provide industrial training to new employees. Some may even sponsor certification courses and education (MS, MBA) of the employee. This may be in the interests of the organization but adds a feather to the hat of the employee. 
What are the non-monetary benefits?
This does not constitute the annual salary offered to the employee. Before choosing your first job, you must pay attention to the non-monetary benefits bestowed by the employer. This may be in the form of health-care contributions (from the employer), accommodation sponsorship, transportation allowance, subsidized meals, and more. 
Conclusion
A job interview might not always result in your favor. In fact, get ready to receive a hoard of rejection emails. However, this does not summarize your optimality, or evaluate your worth. The idea is to not lose hope in these adverse circumstances. Humor your adversity, and you become bullet-proof. The underlying meaning of this statement plays a crucial role in shaping your outlook toward job opportunities. You should be optimistic, and take every failure as a stepping stone to success. Believe in yourself during applications and interviews because "you know you will when you believe". 
The idiom "cut your cloth according to your coat" teaches us to never undertake anything that exceeds our boundaries. It is always preached to grow out of your bubble, but when it comes to deciding your job, know your niche. Your first job particularly requires a lot of prior research and consideration. Every job offer that seems like an opportunity may not always be an opportunity.
A heartfelt congratulations on your graduation (or upcoming graduation). We wish you all the best. Break a leg!