10 Tips To Write a Winning Scholarship Essay - 2022 Edition
Essay give you an opportunity to present your skills that your application does not cover. It plays an important role while applying for scholarships. In this article, we discuss to a few tips to write a winning scholarship essay
Scholarship essays are quite similar to your college essays. In our essays, we reflect on ourselves, who we are as people, and what we've accomplished so far in life. It might be the most challenging and essential part of your application. It can be fun to write, and you get to showcase your unique skills and abilities. You have to be careful, though, so you would avoid mistakes that might cost you your scholarship. Let's look at some factors that you need to take into consideration while writing your essay! 
You can also read How to write an essay for a scholarship.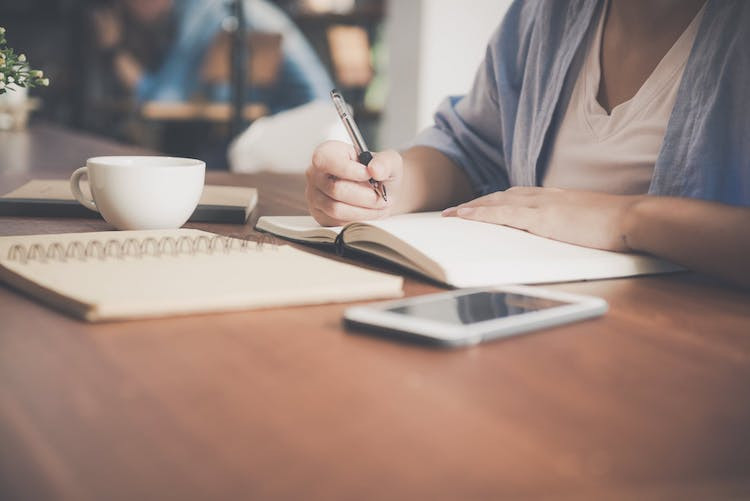 10 Tips to write a winning scholarship essay: 2022 Edition
Scholarship committees read hundreds, or even thousands, of essays, so making your application stand out from the rest is crucial. Lucky for you, we are here to help you through the process and make your essay better! Let's dive into it and know more about it
1. Start Writing Early
Starting your essay ahead has many upsides. It gives you plenty of time to analyze and strategize your essay and organize it in a better way. You can brainstorm your ideas and come with great outlines.
Stick to the tried-and-true introduction, body, and conclusion structure. Uniqueness is your key. It gives you the benefit of working on your mistakes early and come up with better ways to overcome the. 
2. Acknowledge The Criteria
Each scholarship provider is looking for some specific standards in the students. They evaluate the scholarship based on the theme of leadership and community impact. Write the experience and challenges that you faced showing strong ties to the organization's criteria to show your enthusiasm and passion for the college.
Try to show your hardship and other things that you achieve, so the university will get to know more about you through that.
It will be better and preferred to mention all the criteria, whether they are asking for it or not. It might increase your chances and develop a good impression on college officials. 
3. Make An Engaging Start To  Your Essay
An engaging start to your essay will help you to hold your reader's attention. Often students start writing about their life and everything between without realizing the purpose of the essay. A captivating start will help you to stay focused and talk about the things that you have planned to put in your essay.
 It makes your essay alluring and easy to read.  College officials generally go through many applications and scholarship essays in one day. It will be considerate of you if you put effort into making it enjoyable.
All in all, a quote from a book or a movie, or a statement from your idol that inspired you can be a good start for the essay.
Later on, when you talk and write more things in your essay, it will go seamlessly.
4. Follow Your Essay Instructions
There have been several students who neglected the instructions given to them by the university. This silly mistake often costs them their scholarship. Try not to be one of those students! 
A college officer goes through ample applications and essays in a day. Their time is valuable to them, and they expect you to respect it. If you avoid or neglect their given instructions, then it will not set a good impression on them.
An essay that almost applies to the contest guidelines turns off the scholarship reader faster than you can imagine. Double-check your essay to make sure you answered all parts of the prompt.
Otherwise, it might hurt your chances, and it shows you did not prepare for the essay as well as others.
5. Keep a Good Structure
After working on your introduction, you have to make sure the rest of your essay is elusive. You have to ensure that your reader is following along with you without any effort. A clumsy and disorganized essay would turn off the reader and make them lose their interest.
To create the outline, you need first to assemble your thoughts. Make sure they flow in a logical order and makes sense—focus on which detail you should include or not. Too much detail can bog down your essay.
Also, scholarship committees are strict about grammar mistakes, and it has chances to ruin your essay. So recheck your article for any grammatical errors. 
6. Don't Hesitate To Get Personal.
Share something about yourself that you know will impress the reader. It allows you to connect with them and show a part of yourself that applications fail to show. Do not hold yourself back. It's okay to write about the things that made a significant impact on who you are.
It shows you as a person with emotions rather than a faceless author.
Opening up about times where you felt nervous or scared demonstrates maturity and self-awareness – two great qualities for a scholarship applicant to have.
7. Classic: Show, Don't Tell
There's a fine line between well-written and engaging. Instead of telling readers about your experiences, show it. It will be the best way for you to interact with them through words. Tell the readers about your real-life moments.
The ones that changed you or inspired you for the better.
Your personal examples allow you to modify your essay from generic to exceptional.
8. Know Your Audience
Make sure you know what your scholarship committee is looking for in their future students.
That way, you can provide them what they need and be their ideal candidate. Be honest and the best version of yourself.
Sometimes students cater too many expectations that are a spell for disaster.
You should avoid it. Show them those traits of yours that highlight their requirement criteria. It will help you to make a better impression on your readers regarding your preferred colleges.
9. The Revision Stage
Go through your essay and do proofreading before you submit it anywhere.
Check your grammar and engagement. Ask for help from your guidance counselor or teachers. It's okay to make mistakes. You should try to fix them and make them better.
You can always ask someone else to read it for you so you can have a different perspective. It will still help you to broaden your horizon while writing. 
10. Avoid Redundant Conclusions
Rephrasing or restating your original thesis is quite monotonous. You should try to avoid that because it makes your essay unnecessarily lengthy. You have limited characters, and you can write several other useful things to improve the quality of your essay.
At last, you can talk about your answers and why they are essential to you. Utilize your last sentences to explain why the rest of your essay was outstanding. It will help the reader to follow along with your essay seamlessly and with an effort.
Your essay will look more organized, and it tells a lot about you to the person who is reading it. 
Conclusion 
One of the most prestigious scholarship essay tips is based entirely on your perspective and tone. Your scholarship essay allows you to introduce yourself to the college officials at a personal level. When you're tired, take a break, but don't throw in the towel. A good essay leaves an indelible print on your reader's mind. The final advice for you would be to show who you are. Emphasize your passion, ambition, and enthusiasm and remember to adopt a positive mindset.