International Accreditation Council for Business Education (IACBE)
International Accreditation Council for Business Education- IACBE provides accreditation to the business and business-related programs. Read more to know about IACBE.
The International Accreditation Council for Business Education (IACBE) is an educational accreditation organization that is required to provide accreditation to the Business schools and programs. The organization was formed in 1997 by John L. Green who was the founder of the Accreditation Council for Business Schools and Programs. 
It provides accreditation to the Business and Business - related programs, Institutions that offer the best online Business Management degrees receive the accreditation.
There are three accreditation organizations concerning business schools which are as follows.
The International Accreditation Council for Business Education (IACBE)

The Association to Advance Collegiate Schools of Business (AACSB International)

The Accreditation Council for Business Schools and Programs (ACBSP)
It is recognized by the Council for Higher Education Accreditation (CHEA) as a programmatic accrediting agency for college and university Business programs. It is also considered to be a member of the International Network for Quality Assurance Agencies in Higher Education - (INQAAHE).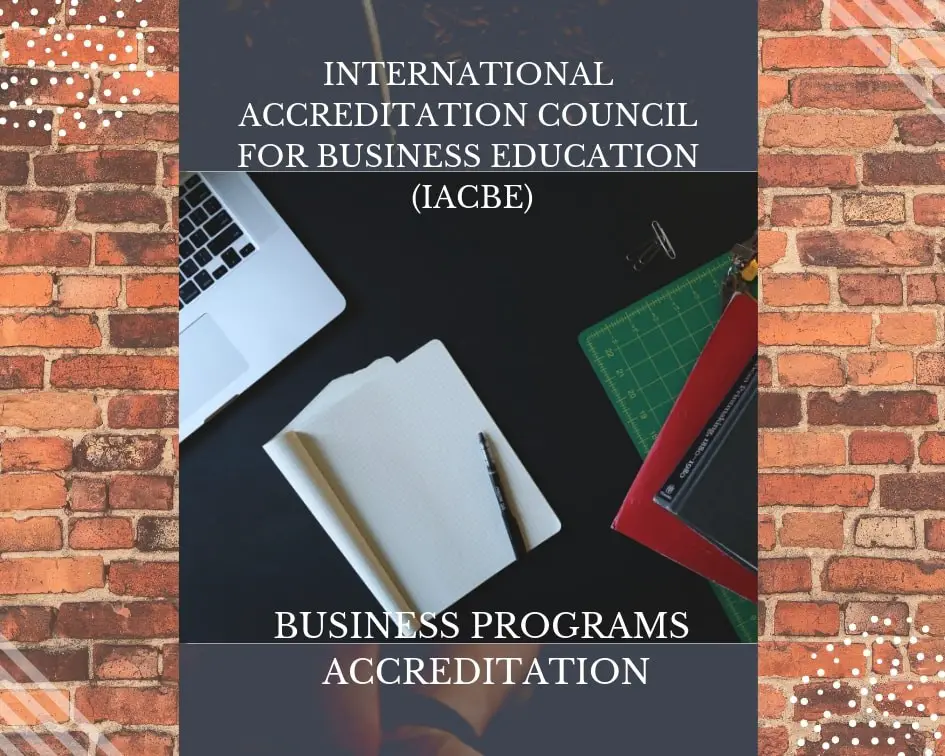 "The vision of the IACBE is to be the leader in mission-driven and outcomes-based programmatic accreditation for business and management education" is the mission of this accreditation as stated by the committee.
The IACBE curricular objective is based on the assumption, "The courses in business programs exhibit the missions of the organization and its academic business unit, and are consistent with current, acceptable business practices and the expectations of professionals in the academic and business community."
What is the role of IACBE accreditation?
IACBE accredits Associate's, Bachelor's, Master's, and Doctoral-level degree programs in Business and Business-related fields at institutions with Bachelor's and/or Graduate degree programs throughout the world.
It is located in Olathe, Kansas, United States with member institutions in more than 20 countries throughout the world.
Evaluation Of Business Programs
Business programs are evaluated as per the IACBE's accreditation principles which are established to examine the following eight major areas that are to be taken into consideration.
Outcomes Assessment  

Strategic Planning

Curriculum Faculty

Scholarly and Professional activities

Resources

Internal and External Relationships

Educational Innovation
Events and programs held by IACBE are as follows.
Annual Conference

Regional Conference

Workshops

Student Case Study Competitions
How is Business School Accreditation Different?
Let's look at how Business School Accreditation different?
Besides regional accreditation, numerous accreditation boards are discipline-specific such as accreditation for nursing, law, and business for example. 

Schools and colleges of business are required to go through absolute, accurate self-assessment of their institutional purposes and results, producing a report to prove that they are meeting the requirements they set for themselves within the parameters of the accreditation body.

Many business schools will seek the extra layer of accreditation to assist reach out from other business schools. 
Why IACBE accreditation?
Some of the major benefits of IACBE accreditation are given here. 
1. Quality Assurance
The IACBE provides severe validation methods and confirms the quality of the business programs run by the institution. Both students and employers benefit from this as they can rely on accreditation.
2. Exhibition of Best Practices in the Industry  
IACBE supports the creative and innovative methods used by business faculty in the process. IACBE organizes various workshops and conferences to help in the professional development of the faculty and help in evolving the quality of business education.
3. Public Accountability
As a CHEA recognized accreditor, IACBE recognizes that there is a sudden rise in public accountability due to the increase in academic business programs run by various institutions.
4. Additional Benefits of IACBE
Here are some additional benefits of IACBE
External validation of Business programs to meet the standards.

Students can be assured to get an excellent business education.

Financial Aids and Scholarships are provided for needy students. 

Evolution of innovative learning methodology for Business educational programs.

Conducting special professional development courses for students and faculty.
Institutional Requirements for IACBE
What are the eligibility criteria to be satisfied by an institution seeking IACBE accreditation? The IACBE requirements are listed below.
Academic business by the college should be sound.

The education program should be student learning-oriented.

The working staff should be knowledgeable.

There should be enough resources to cater to the requirements. 

The college/university should have decent funding resources and has to be economically stable.

All the records of previous and present year's accreditation records have to be maintained by the institution

The institution should follow the policies and procedures prescribed to maintain the standards laid down by IACBE.
Steps to seek first-time IACBE accreditation
For the first-time accreditation of business programs by the IACBE, the academic business unit must follow the process summarized below.
Be a candidate for accreditation in good standing

Submit Application materials and fee for first-time accreditation

Schedule site visit

Visit the IACBE Accreditation Institute

Prepare and submit the self-study

Undergo an accreditation site visit

Receive and respond to site visit report

Accreditation review by the Board of Commissioners

Board of Commissioners determines the accreditation status of Business programs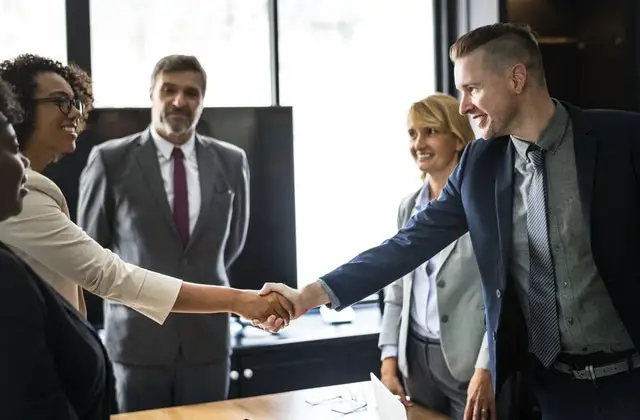 source- pexels.com
Expectations of IACBE from the institutions
Certain guidelines need to run the organization in a good manner. Thus, here are some guidelines that can be taken into consideration.
Sound Planning - The college/university should have a proper and measured plan to run the institution with the required resources.

Central Mission and its Motive - The mission of any organization is very important to be conveyed to others and it should be followed by the college with sheer dedication so that the purpose of establishing the institution is served i.e imparting quality education to the students.

Organization of Resources and Staff - The institution should know how to organize the available resources and faculty staff to get maximum output from them so that the standards of Business education is maintained.

Governance - A rigid governing body formed from the board or council members are mandatory to take decisions on major issues that may evolve in the scenario at any time.  
Student Learning Methodology - The college/university should focus on the development of the methodology used to teach students so that the learning curve increases and broader aspects of education are visible.

Teaching and Learning Programs - Teaching and learning should be a continuous process for both teachers and students.

Integrity - The institution should be able to stand by its laid down values and ensure that everything follows a proper code of conduct.

Transparency- There has to be transparency between the management and students to ensure that both of them are on the same page and there isn't any disparity among the decisions taken by the government.
[Also Read: What is Accreditation in Colleges and Universities?]
How does IACBE benefit the students?
IACBE accredits academic business programs run by various colleges at all levels of higher education across the world. 
The programs accredited are ensured to comply with the high standards of brilliance and follow the best practices in the industry. A student can be industry-ready by pursuing Business programs accredited by IACBE as they follow a standard curriculum.
IACBE Reputation - Being followed in 20 countries and with a rich member strength of 230 institutions, it is widely trusted and its accreditation holds value in the eyes of students and the public.
IACBE accreditated colleges and universities 
Business programs offer high-quality business management education and they abide by the principles established by IACBE. Here is a list of the Business Schools and Universities that have received accreditation from IACBE.
Conclusion
IACBE accreditation is made for all levels of Business programs.
The quality of academics in Business education has to be measured in terms of the educational parameters of an academic business institution relative to its guiding principles rather than by prescriptive standards relating to academic resources.
The focus on educational outcomes is fundamental to the entire quality assurance and accreditation process of the IACBE, which helps the students to ensure they receive a degree from a recognized business college.
Frequently Asked Questions
1.What is programmatic accreditation and how does it differ from institutional accreditation?

Institutional Accreditation involves accreditation of an entire institution of higher studies and examining all of its functions. Program Accreditation, on the other hand, involves a specific evaluation of particular programs offered by a higher education institution. IACBE is one such organization which accredits the Business programs rendered by an institution.

2.How long does the accreditation process take?

Once the business unit has been accepted as a candidate to achieve accreditation, it takes up to five years to complete the accreditation process. The process takes around 2-4 years.

3.For how long is IACBE accreditation valid?

The IACBE accreditation is granted by the Board of Commissioners and it is valid for a period of 7 years.

4.How much does it cost to be a member of IACBE?

Membership dues for academic business units members of the IACBE for the 2018 membership year are $2,550.   For members with Business accreditation, there is an additional $500 annual fee for accreditation maintenance. For members with Accounting accreditation, there is a separate $200 annual fee for accreditation maintenance.

5.What modes of payment is accepted by the IACBE?

Payment is accepted in form of a cheque made payable to IACBE, by credit card, or through wire transfer.

6.Does IACBE have a mentoring program?

Yes, IACBE has an established mentoring program to provide aid to all of its members throughout the accreditation process.

7.How do I become a Site-visit Peer Reviewer?

To become a site-visit peer reviewer, one is required to successfully complete a training process. Such training programs are held at the annual conference of IACBE and other special workshops.

8.As a prospective student, what does IACBE accreditation mean for me?

IACBE accreditation ensures that the Business degree offered by the higher education business unit is of high-quality. IACBE process involves a rigorous self-evaluation and on-site evaluation by highly-trained reviewers.