NACCAS- National Accrediting Commission of Career Arts and Sciences, Inc.
NACCAS is an autonomous, independent accrediting agency which is headquartered in Alexandria, Virginia. To know more about this accrediting commission, continue reading.
National Accrediting Commission of Career Arts and Sciences (NACCAS) is an autonomous, independent accrediting agency constituted by a non-profit Delaware corporation and is headquartered at Alexandria, Virginia. The origin of the organization was in 1981 when two similar organizations merged together to form the Cosmetology Accrediting Commission.
NACCAS is a nationally recognized - agency under Chapter 33. Once every 6 years, schools are re-evaluated. NACCAS code of ethics includes the integrity, observance of moral and ethical standards of society, conflict of interest, confidentiality, equal opportunity, abuse of position, and leadership.
As of now, this commission has accredited 1,300 institutes that have over 120,000 students and also these institutes offer over 30 different courses. 
Steps for NACCAS accreditation
Step 1 - The school should be a licensed Post Secondary Educational Institute which should be open and is continuously training students.
Step 2 - The institution owner must attend a NACCAS accreditation workshop and the Accreditation for the candidate school session which would typically be of 3-days
Step 3 - Complete an application and submit all the required exhibits and fees via the NACCAS website.
Step 4 - Review of application, in this process the application goes through a series of reviews by the NACCAS Pre-Scanner and the NACCAS staff. After the application is found out to be complete and correct it is given to the candidate committee for the final review. Then they will decide the approval by sending a letter to the school 'Granting Candidate Status'.
Step 5 - The school should submit the Institutional Self Study report and send it in hard copy at the same time when they would apply for a Consolidation visit
Step 6 - Requesting for the consolidation visit 
Step 7 - The consolidation visit; after this visit, only the accreditation would be granted.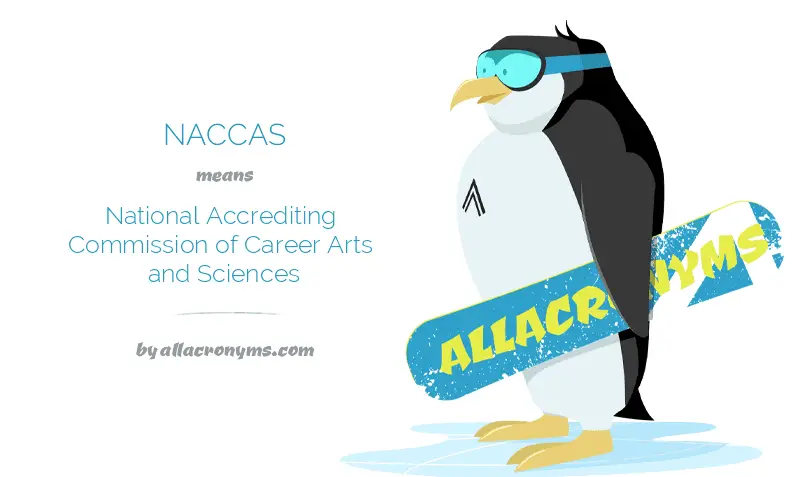 Source: AllAcronyms.com
Criteria for a NACCAS accreditation
You must meet the NACCAS accreditation requirements to get accredited by this body, and the quality of the program is assessed through a variety of criteria such as the few given below. 
NACCAS Categories

 Educational objectives

 Institutional Evaluation
Instructional Staff
Administrative Services

 Admission policies and procedures

 Student support services

Curriculum

Financial Practises and management

 Instructional space and facilities
 Student evaluation and programs
Careers for NACCAS accredited programs
A variety of career choices are available in domains such as fashion, beauty, and cosmetology for those who take up courses accredited by the NCCACS.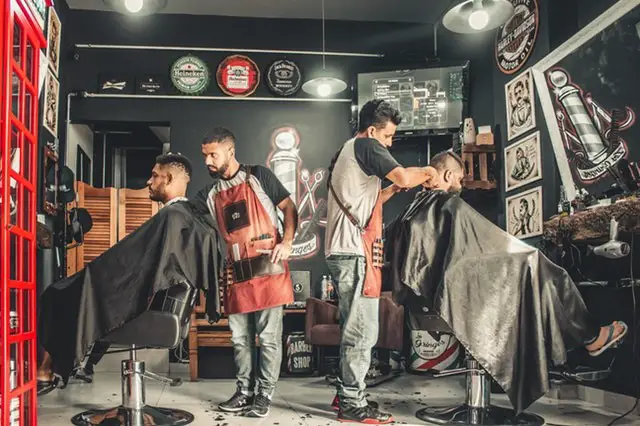 source - pexels.com
Some of the careers include the following.
Barber

Cosmetologist

Cosmetology Instructor

Electrologist, Esthetician

Fashion Designer

Hair Braider

Makeup Artist

Massage Therapist

Nail Technician

Manicurist

Permanent Make-up Artist
NACCAS accredited schools
Few schools that are accredited by the NACCAS are given below. NCC accredited schools can be identified from the search portal of the NCCAC official website.
NACCAS Accredited Schools
Robert Fiance Beauty Schools
ABC Beauty Academy
Academy di Cappelli
Academy di Firenze
Academy of Salon Professionals
Academy of beauty professionals
Academy of Career Training
Academy of Cosmetology
Academy of Hair Design
Academy of Salon and Spa
Benefits of NACCAS Accreditation
The institutions accredited by NACCAS offer high-quality programs and are industry-oriented. Other benefits and given here. 
There is an eliminated concern about the quality of education and also the value of the certificate from the mind of the students and their parents. 

Students would be eligible for a Federal Loan.

Easy job placements in recognized organizations are provided for the students.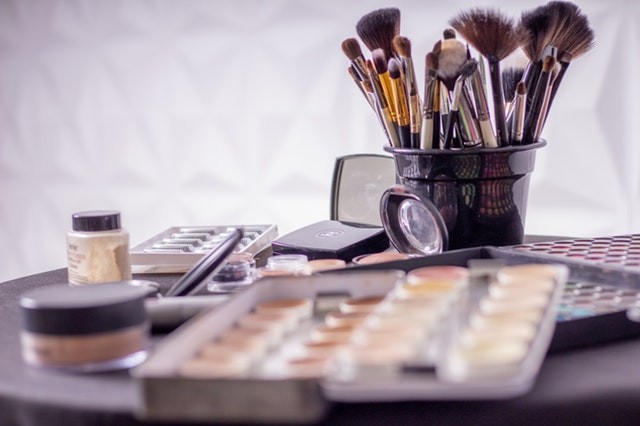 source - pexels.com
Conclusion
NACCAS has removed the cloud of doubt from the mind of the people about the future after pursuing a course in cosmetology as there are tons of beauty schools available that are not accreditated.
This accreditation agency has always kept an eye on the standards of the schools, so as to make sure the students who graduate out from there are the best in their jobs. Due to this, there are various high-end organizations that hire students graduating from these colleges.
Frequently Asked Questions
1.How to verify if a program is NACCAS accredited?

The list of NACCAS accredited schools can be checked on the NACCAS official website.

2.Which is the parent organization of NACCAS?

The parent organization of NACCAS is Cosmetology Accreditation Commission.

3.Which are the programs accredited by the NACCAS?

Variety of programs including Advanced Programs, Barbering, Brush Up, Comprehensive, Continuing Education, COS-MAN COMBO, COS-KI COMBO, Cosmetology, Crossover Licensure, Electrology, English as a second language, Esthetics, Manicurist, Fashion Merchandising, Full Combination, GED Program and many more are accredited by the NACCAS.

4.What is NACCAS Code of Ethics?

The integrity of NACCAS, observance of moral and ethical standards of society, conflict of interest, confidentiality, equal opportunity, abuse of position and leadership are included in the NACCAS Code of Conduct.

5.Which higher body recognizes NACCAS?

NACCAS is recognized by the US Department of Education which is a National Agency for Institutional Accreditation.

6.How frequently does the Commission organize meetings?

The commission organizes meetings at least 4 times in a year.

7.Which are the other accreditation programs for cosmetology accreditation in the United States?

Southern Association of Colleges and Schools, Accrediting Commission for Career Schools and Colleges are a few other agencies accredit the cosmetology programs in the United States.