NASAD- National Association of Schools of Art and Design Commission on Accreditation
National Association of Schools of Art and Design (NASAD) is a certifying body for the art and design undergraduate and graduate programs. To know more about NASAD, continue reading.
Updated by TCM Staff on 16th October 2020
The National Association of Schools of Art and Design- NASAD Commission on Accreditation was found in 1944. It is an organization of schools, conservatories, colleges, and universities with approximately 363 accredited institutional members.
It establishes national standards for undergraduate and graduate degrees and other credentials for art and design and art/design-related disciplines, and assists institutions and individuals engaged in artistic, scholarly, educational, and other art/design-related endeavors.
source-bkaccelerator.com
NASAD maintains relationships with other organizations in support of accreditation efforts across the field in higher education. Few of those organizations are as follows.
Federal Agency

Accreditation Organizations (Discipline-Specific)

National Individual Membership Organizations Concerned with Art and Design Study

Accreditation Organizations (Regional)

Professional Affiliate Organizations

Other Organizations
Focus and Purpose of NASAD
The primary purpose of schools of art and design is to help individual students turn talent, inspiration, creativity, and dedication into the significant potential for service to the development of art and design culture in its multiple dimensions.
[Also Read: Best Online Arts degree programs ]
Therefore, the focus of NASAD's work is on issues of art and design content and educational substance as applied to the preparation and training of art and design professionals at the highest possible levels.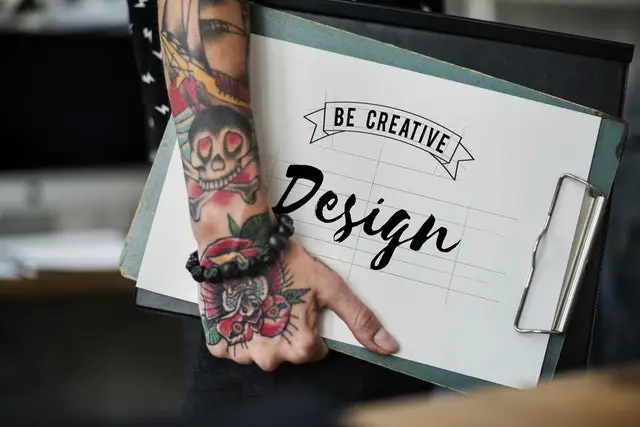 source - pexels.com
Objective of NASAD
The general statement of objectives that are officially declared by the NASAD organization itself is as follows.
To assure students and parents that accredited art and design programs provide responsible teachers, sufficient plant and equipment, and are capable of achieving their established objectives.

To establish a national platform to stimulate the understanding of the educational disciplines inherent in the visual arts in higher education in the United States.

To promote the development of instruction of the highest quality while together supporting varied including experimental approaches to the teaching of art and design.

To establish a national voice to be heard in matters about the visual arts and design, particularly as they would affect member schools and their stated objectives.

To establish feasible standards centered on the knowledge and skills necessary to develop academic and professional competence at various program levels.

To counsel and assist schools in developing their schedules and to support self-evaluation and continuing studies toward improvement.

To invite and encourage the cooperation of professional art and design groups and individuals of reputation in the field of art and design in the formulation of appropriate curricula and standards.
Eligibility Criteria for NASAD accreditation
The eligibility needs required for the institutions are mentioned here.
The foundation should keep up a curricular program of instruction and prepare in the visual arts or design.

The organization should offer no less than a one-degree program or should give the visual art/design part of a degree program offered in conjunction with a licensed degree-giving establishment.

All approaches concerning affirmation and maintenance of understudies, and also those relating to the school's assessment, should be obviously characterized in writing distributed by the establishment.

All educational costs, expenses, and different charges, and also all strategies relating thereto, might be obviously portrayed in the organization's published writing.

Employees should be fit for their particular teaching assignments by the instructive foundation as well as expert experience.

The establishment might have offices and hardware equivalent to the requirements of its instructive program.

The foundation should have library space and assets proportionate with the necessities of its instructive program.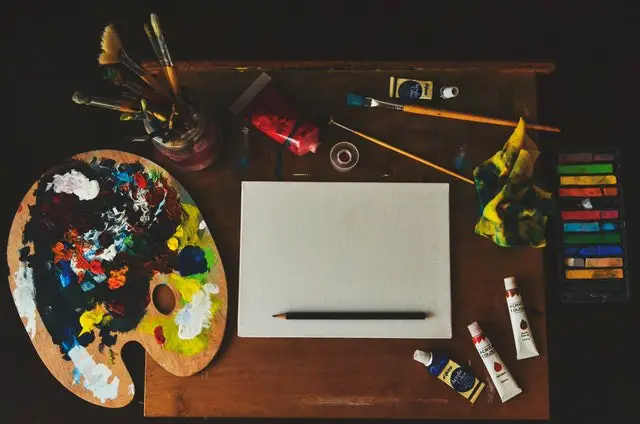 source - pexels.com
Benefits of NASAD
NASAD offers many services to member institutions such as the ones given here.
Constructive evaluation of programs through the accreditation process.

Advice and counsel concerning new curricula.

Periodic research studies of topics relevant to education in art and design.

Information concerning developments in art and design, the arts, education, and related matters.

Data compiled from the annual reports of member institutions filing a comprehensive picture of art and design in higher education.

Publications containing information and basic standards for the education of visual artists and designers.

National forums for discussion of issues, concerns, and opportunities.
Services provided by NASAD
1. Accreditation
Accreditation is the process whereby an association or agency recognizes an institution as having met certain qualifications or standards. In NASAD, the process focuses on two principal concerns - educational quality and institutional probity.
2. Consultation
NASAD provides consultation services to developing institutions and programs. Consultative services are associated with and in addition to the Association's accreditation function.
3. Professional Development
The association publishes books and reports, holds an Annual Meeting and other forums, and provides information to leaders of art and design programs.
4. Policy Studies
NASAD pursues an analysis and publications program on issues in art and design, the arts, education, accreditation, and cultural development.
5. Institutional Research
Annually, NASAD collects, compiles, and publishes statistics associated with the operations of art and design schools and departments. More information can be found under the Higher Education Arts Data Services (HEADS) project.
6. Public Information
NASAD provides information to the general public about accreditation and its relationship to educational programs in art and design. All published documents of the Association are available to the public.
Fields accredited by NASAD
NASAD provides accreditation to the various art and design programs, across several disciplines, majors, and degree levels. Some of the disciplines of both art and design are mentioned below.
Professional Bachelorette degree in Design
Communication Design

Interior Design

Fashion Design

Industrial Design
Professional Bachelorette degrees in Art
Professional degrees in Arts are offered in many fields such as follows.
Animation

General Fine Arts

Ceramics

Jewelry/Metals

Digital Media Painting

Film/Video Production

Photography

General Crafts

Sculpture and more.
NASAD Accredited Schools
Some of the colleges and universities accredited by this organization include the following.
NASAD Decision Making Bodies
NASAD Officers, Commissioners, and Committee Members are primary representatives from member institutions elected to office by their peers.
The Board of Directors is made out of the Officers, the Immediate Past President, the Chair of the Commission on Accreditation, six Directors, and two Public Members. The Executive Director is an ex officio, non-voting individual from the Board of Directors.
[Also Read: Best Online Design degree programs ]
The official body of the Board of Directors is the Executive Committee, made out of the President, Vice President, Treasurer, Secretary, the Chair of the Commission on Accreditation, and the Executive Director (ex officio and non-voting).
Conclusion
NASAD is an association that certifies institutions providing art and design programs for undergraduate and graduation degrees offered to the students. It believes in making the standards highly proficient to deliver the best results.