What is a Graduate Degree?
A Graduate degree is an academic degree which is conferred to an individual by any college or university for successfully completing a course of study, i.e. either master's or doctorate programs. A detailed study on the types and modes of graduate programs is explained below.
Updated by Theres Ann on 15th February 2020

What is a Graduate Degree?
Graduate Degree is a degree program which is pursued after completing an undergraduate degree. The duration varies from 1-6 years, depending on the course and the institution. The degree gives a deep knowledge in the chosen subjects and prepares an individual to excel in professional life.
The various specializations taken up in the Bachelor's Degree can be chosen as a major in the graduate degree. The course has fewer specializations as compared to a Bachelor's Degree.
The graduate degree provides 36-54 semester credits.

In the case of quarter credits, it provides 60-90 credits.
---
Why is a Graduate Degree important?
There are several reasons why a graduate degree is important. An improvement both career-wise and education-wise is attainable with a graduate degree. A few of the benefits of obtaining a Bachelors degree is as follows.
Provides varies job opportunities and high-level positions at different organizations. The degrees are highly specialized and have a lot to offer.

It improves the salary since a person becomes more qualified to do jobs and have a better knowledge of the subject.

The graduate studies provide a better foundation in the desired subjects and become a foundation of various studies. You can advance into a Doctorate Program after completing a Master's Degree. If you're pursuing the Doctoral Degree, it can be the highest level of education attained and can help you hold topmost positions at various organizations.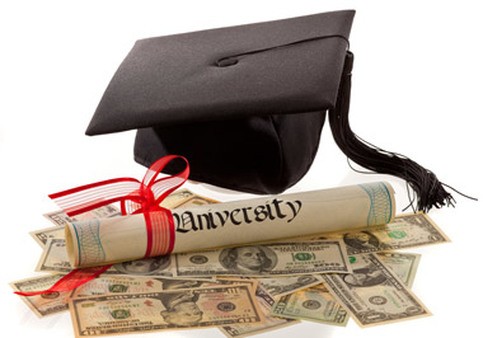 Source: Graduatedegreegenbutsu
---
Eligibility and Requirement for a Graduate Degree
The eligibility and requirements for applying to a graduate degree program are as given below.
You must complete 36 to 54-semester credits or 60 to 90 quarter credits.

Completed an undergraduate degree.

GRE or GMAT scores

Essay

Resume or CV

Transcripts of high school

TOEFL, IELTS or PTE scores for international applicants.
---
Types of Graduate Degrees
The different types of graduate degrees are as given below.
Masters degree

Ph.D./Doctoral degree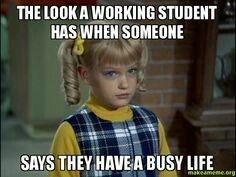 Source: Pinterest
---
What is a Master's Degree?
It is a postgraduate degree which can be pursued if you're interested in expanding your knowledge about a certain subject and explore many other areas of interest. It provides high expertise in the subject and provides training for professional practices. The duration of the degree is usually between one to three years.
The students learn high-level skills which are gained independently. The curriculum is rigorous and students are supposed to look for research and innovation. You can enroll in a Master's Degree program after completing a four-year undergraduate degree.
Online master degree programs are available which can be accessed at any time of the day and you can enroll in them if you're a working professional or don't want to go to college.
---
Why is a Master's Degree Important?
There are several reasons why a Masters degree is important. A few of the reasons are as given below.
If you're interested in a particular subject, it is a perfect degree for you. It provides specialization in the subject and also prepares you for the research on that subject.

The job opportunities increase after completing a Master's Degree as you become specialized in a particular subject. It helps in career development and can advance you to top positions in an organization if you have the relevant skills.

The degree can impress the employers. If you wish to change the subjects which you've studied for an undergraduate degree, this would be a perfect chance for you.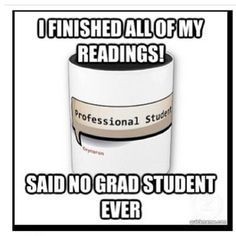 Source: Pinterest
---
Types of Master's Degree
A few of the Masters degree types are as given below.
MA or Master of Arts- It is a degree with a focus on the subjects of social sciences, humanities or fine arts mostly. The students receive the lectures and seminars on various topics concerned with the subjects. The duration of the degree is two years. Some of the courses offered in the degree are MA in Political Science, MA in Spanish, MA in International Relations and many others. The course would prepare you to pursue a career in the desired subject.

MS or Master of Science- The degree is concerned with higher level education in technical or science based subjects. Some of the courses which are included in the degree are MS in Environmental Science, MS in Mathematics, MS in Psychology and many others. The degree can be completed in two years. The students learn the skills of critical thinking and research methodologies.

M. Phil or Master of Philosophy- The degree is a postgraduate research degree. It consists of independent projects and can be completed in 2 years.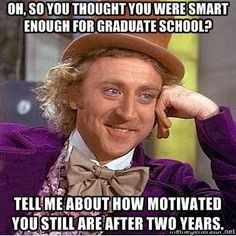 Source: Pinterest
---
Specialized Graduate Degrees
The list given below contains several of the specialized graduate degrees.
M.Arch or Masters in Architecture is a graduate degree awarded in the field of architecture. The students pursuing Master's degree in architecture are awarded M. Arch.

MSW or Masters in Social Work- The students pursuing a graduate degree in Social Work are awarded this degree.

MBA or Master of Business Administration is awarded to the students who have completed their graduation in Masters in Business Administration.

MPA or Master of Public Administration is awarded to the students who have completed their graduation in Public Administration.

MPH or Master of Public Health is awarded to the students who have graduated with the degree in Public health or related fields.

LLM or Master of Laws is taken up after graduating with an undergraduate degree in law.
---
Some examples of Graduate Degree Programs
A few of the graduate degree programs are as given below.
Masters in Economics- The degree would provide high-level knowledge in the field of economics and includes concepts such as Financial Analysis, Macroeconomics Theory, Business Leadership, and Human Values and many other subjects.

Masters in Health Science- The program provides knowledge in the subjects such as Biostatics, Environment Health Sciences, Botany and many others.

Masters in Information Technology- The course includes subjects such as IT Strategy, Information Systems, Enterprise Networking, and many others.

Masters in Literature- The degree includes children literature, philosophy, comparative literature, and many such subjects.

Masters in Theology- The degree studies subjects such as world religions, history, and religion in this century to name a few.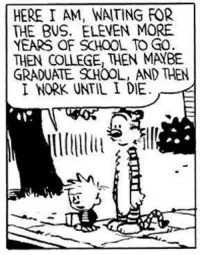 Source: Funny
---
Colleges/Universities offering Masters Degrees
A few of the institutions that offered a Masters degree are as given below.
| | |
| --- | --- |
| George Washington University | Strayer University |
| Queens University of Charlotte | Lewis University |
| West Virginia University | Ottawa University |
| University of Denver | North Carolina Central University |
| Concordia University | Regent University |
---
Careers after a graduate degree
A few of the career choices that can be made after a graduate degree is as given below.
Economist

Psychologists

Librarians

Clinical Therapists

Dietician

Genetic Counselors

Public Policy Analyst

Chief Executive Officer
---
Ph.D. Degree/Doctoral Degree
The program is aimed at research in a particular field or interdisciplinary fields. The degree provides the highest level of education for the students with few exceptions and requires the students to research and form a thesis. The degree is also important in order to become professors. It is awarded by higher education institutions after a student is done submitting the research work or thesis. The research is supposed to be original.
The degrees are globally recognized and provide the research-based orientation of the subjects.
You can pursue a Doctoral Degree after completing a Master's Degree program, however, many universities allow the students to pursue their Ph.D. directly after the completion of a Bachelor's Degree.
---
Eligibility and Requirements for enrollment in a Ph.D./Doctoral Program
The eligibility criteria and requirements for enrollment into a Ph.D./ Doctoral Program are as given below.
Complete a Bachelor's or a Master's Degree (Enrollment can be done by completing either of the degrees, however, it differs from the course opted and the institution).

Minimum grades are required. You should have at least a second class percentage.

Some institutions require the students to find a professor to guide and advise the candidate in the program.

The student must have 16 years of education.

Standardized tests must be cleared.

GRE exam scores are mandatory.

TOEFL, IELTS exam tests are necessary for non-native English speakers.

Statement of Purpose is required.

The Ph.D. research proposal must be presented.

Letters of Recommendation.

Resume or a CV.

Academic transcripts must be presented.
You would also be required to present a viva voce for your thesis in order to explain it. It takes place in front of a panel formed by the professors which can last up to three hours. The Ph.D. programs online or doctorate degree online are available and it can be completed in the same duration as the on-campus program.
The interactive sessions and presentation of the thesis are done online and the program is easily accessible.

It consists of 60-120 credits.
---
Types of Doctoral Degrees
A few types of doctoral degrees are as given below.
Professional Doctorate Degrees
These are the degrees which are awarded for a particular field. The student earns the knowledge and practice in a specific field and subject. It provides application-based practices and has research work and analysis. You may need some experience before enrolling in this type of degree program.
Some examples of this degree are:
JD or Juris Doctor Degree can be pursued if you're interested in making a career in law or want to attend law school. The program's duration is for three years and it makes one aware of the legal principles and legal institutions. It would help you become an expert in the legal field and advocate and advice the professionals.

Doctor of Public Health would prepare you for the leadership positions in the healthcare and public health sector. It provides skills in communication, management, and innovation.

Doctor of Business Administration helps in developing knowledge of management and business. The course provides an interdisciplinary perspective towards the course and helps in finding practical solutions to the problems.

Doctor of Nursing Practice (DNP degree) provides practice and application based knowledge to the students in the nursing profession. It is research-oriented and designed for the patient care and team administration in the healthcare and clinical setting.

Doctor of Public Administration is aimed to develop leadership qualities in an individual and teaches them to make an impact on public and private organizations. It deals with issues such as criminal justice, good governance, public policy, and many others.

Doctor of Medicine or MD is a four-year degree which combines the practical clinical and medical practices along with the coursework. It enhances knowledge and helps in developing a career in being a physician. Physicians also have to complete a residency program in order to gain real-time experience.

Doctor of Dental Surgery is a degree which can be pursued if you're willing to become dental surgeons. It is a four-year program and combines theoretical and practical applications. It provides training on the dental anatomy and the care of the patients.
---
Research Doctoral Degrees
This type of degree is focused on the traditional subjects and the original research in particular fields. It would prepare you for diverse careers, but the main focus is on the deeper theoretical understanding of the subject.
The research must be publishable. The coursework must be completed beyond a master's degree. The common doctoral program is a Ph.D. degree or the Doctor of Philosophy and Doctor of Science.
Some examples of the Research Doctoral Degrees are:
Doctor of Arts (DA) provides the interdisciplinary studies of the various areas which can help solve different problems and tackle with situations. It enhances the abilities of thinking and writing in various contexts such as nature, philosophy, religion and many others.

Doctor of Science (Dsc/Scd) is the highest level of degree attained in the field of science. It provides exceptional qualities to excel in research and its methodologies. It is awarded in the field of natural sciences.

Doctor of Divinity is awarded to the individuals who have dedicated their lives to the theological endeavors. It provides expert knowledge of the religious study and indulges in research.

Ph.D./D Phil or Doctor of Philosophy is a degree which is awarded after a student completes the thesis which is significant for the subject. The general subjects are included in the curriculum and the course teaches research and innovation.
---
Universities offering Doctoral Degrees
A few of the universities that offer doctoral degrees are as given below.
| | |
| --- | --- |
| Capella University | North Carolina Central University |
| Liberty University | Sullivan University |
| Colorado Technical University | Indiana Wesleyan University |
| Walden University | University of Phoenix |
---
Careers after completing a Doctoral Degree
A few career choices after the completion of a doctoral degree is as given below.
Research Scientist

Professor

Analyst in various sectors

Patent Lawyer

Scientific Advisor

Editorial Writer

Government Department Advisor

Business Developer Manager
---
Conclusion
If you want a better job and better opportunities pursuing a graduate degree is a must. But mostly it is a matter of personal choice whether one wants to go for a graduate degree or not. As some people think that the time they would take to complete a graduate degree they can gain more experience and earn more. Thus, it is just a decision that one has to make, keeping in mind their future endeavors.
---
Blogs you might be interested in