New England Association of Schools and Colleges Commission on Institutions of Higher Education (NEASC)
The mission of NEASC Commission is assessment and promoting the quality of education through providing the accreditation to various universities and colleges across the United States.
Updated by Shubharthi Dey on 15th February 2020
What is the NEASC Accreditation?
New England Association of Schools and Colleges is abbreviated as NEASC. It is recognized by the United States and it is a regional agency. NEASC has been commissioned from Kindergarten to Doctoral level.
There are four levels namely
Institutions of Higher Education, (CHIE)

Independent Schools (CIS)

International Education (CIE, PS-12)

Public Schools (CPS)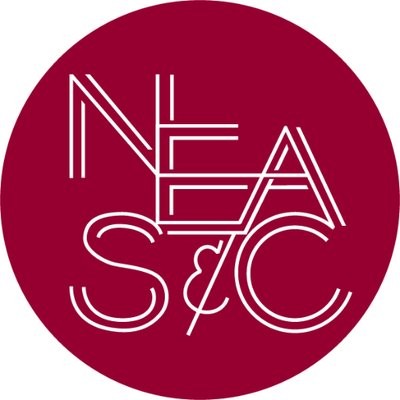 source- twitter.com/neasc
It is an independent non-profit organization and it was established in the year 1885. It is the world's oldest accreditation organization.
It serves six states namely Connecticut, Maine, Massachusetts, New Hampshire, Rhode Island, and Vermont.
[Also Read: What is Accreditation in Colleges and Universities? ]
Since 1990, it remains as the accrediting body which serves one of the nation's six accrediting agencies.
---
Guiding Values for NEASC Accreditation
Following are the guiding values of NEASC.
Maintain Mission And Core Theme -The college should maintain a core mission and follow it.

Integrity -The university should have strong integrity and values in their establishment.

Sustainability - The university should maintain a good sustainable level.

Student learning -The school/university should be learning oriented.

Resources and Capacity Leadership - The college should have resources needful for the students.Planning and Implementation - There should be proper planning and plotting.

Effectiveness and Improvement - Future improvement should be taken care of.
---
How NEASC accreditation help the students?
NEASC provides an assurance of education to any student with the particular accreditation the institution is tied up with. It helps to meet the standards the students need while learning.
It gives assistance to transfer the credits in case of change of college.

It helps students choose a college/school while opting for a profession.

It adds value to the qualifying degree.

An accredited college might support enhancing a student's career by helping them providing scholarships and internships.
source - US News and World Report
---
Is your college/university eligible for the accreditation?
Accreditation is an important aspect of analyzing the standards maintained by any institution. The following guidelines must be followed in order to be eligible for accreditation.
The college/university should focus on educational strategies.

A college should have keen policies and procedures followed by institutions.

The legal status of the institution should be strong enough.

The institution should have good and high fundings.

Institutions should be student learning oriented and should have installed many learning programs.

A school/college should have good administration and functionality.

Previous Accreditation records should be maintained.
---
Colleges and Universities Accredited by NEASC
Some of the colleges which have met the standards of NEASC are given here.
Affiliated institutions under NEASC
Fitchburg State University
University of Massachusetts
Bay Path University
University of Hartford
Lasell College
Franklin Pierce University
---
Conclusion
NEASC has indeed served the pivotal role and had been a pioneer in fostering globally recognized standard of excellence attesting to a school's high quality and integrity.
Accreditation of any college is very important for both the college's recognition and the student's career. It is helpful in gaining a recognized value for the student's degree and provides a much better environment in terms of academic and extracurricular activities.
---
Blogs you might be interested in