New England Association of Schools and Colleges Commission on Institutions of Higher Education- NEASC
NEASC is an accrediting body for universities and colleges across the United States to promote the quality of education. Learn more about NEASC.
New England Association of Schools and Colleges- NEASC is recognized by the United States and it is a regional agency. NEASC has been commissioned from Kindergarten to Doctoral level. It is one of six regional accrediting agencies that are recognized by the US Department of Education (DOE) and Council for Higher Education Accreditation (CHEA).
There are over 2000 universities, colleges, and schools that include both public and private that have been accredited by the NEASC, including more than 250 degree-granting institutions, and almost 90 vocational schools.
It is an independent non-profit organization and it was established in the year 1885. It is the world's oldest accreditation organization. It serves six states namely Connecticut, Maine, Massachusetts, New Hampshire, Rhode Island, and Vermont. Since 1990, it remains as the accrediting body which serves one of the nation's six accrediting agencies.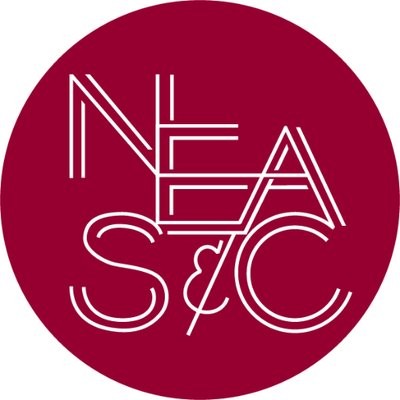 source- twitter.com/neasc 
[Also Read: What is Accreditation in Colleges and Universities? ]
NEASC Commission
It is basically made up of four Commissions which work in close partnership to ensure quality education for all students in public, independent, and international schools and centers around the world which can be considered as the four levels of it. A brief detail is given following the hierarchy of levels.
1. Institutions of Higher Education, (CHIE)
In late 2018, the NEASC completed a corporate reframing to align with the U.S. Department of Education's requirement that the higher education commission (CIHE) is operated as a "separate and independent" entity. CIHE now operates as the New England Commission of Higher Education, Inc. Complying with this legal requirement assures that NECHE will remain the guard for access to federal financial aid by students of New England's colleges and universities.
2. NEASC Commission on Independent Schools (NEASC-CIS)
It accredits and supports a wide range of private schools that includes the following.
Traditional boarding schools

Schools assisting students with special needs or interests

Private elementary schools

Religiously affiliated schools

Preparatory schools
3. NEASC Commission on International Education (NEASC-CIE)
Schools that may seek accreditation through this will include the following.
International and American schools both within the US and around the globe

National Schools with embedded international programs 

Online education academies and providers
4. The NEASC Commission on Public Schools (NEASC-CPS)
It approves and supports a variety of schools and colleges that will include the following.
Public elementary, middle, and high schools (K-12, K-8, 5-8, 7-12, and 9-12)

Career and technical schools/centers
Guiding Values for NEASC Accreditation
Accreditation by NEASC indicates that a school meets high standards of institutional quality through an ongoing, independent, objective process of peer review. But the colleges will have to follow certain values in order to attain the accreditation which is as mentioned below.
Maintain Mission And Core Theme: The college will have to maintain a core mission that is authorized and follow it without any exceptions.

Integrity: The university must have strong integrity and values in its establishment and the importance should be given to what they are following.

Sustainability: It is the ability to be maintained at a certain rate or level. The university should maintain a commendably good sustaining level.

Student learning: It is a very basic value as the students join the college or any institution in order to gain knowledge and learn new things, so the school should be learning-oriented. 

Resources and Capacity Leadership: The college should have resources needful for the students. Planning and Implementation - There should be proper planning and plotting.

Effectiveness and Improvement: What will one do after studying? Obviously, work to earn bread and money, hence future improvement which involves how the students are taken care of in college.
How NEASC accreditation help students?
NEASC provides an assurance of education to any student with the particular accreditation the institution is tied up with. It helps to meet the standards the students need while learning.
It gives assistance to transfer the credits in case of a change of college.

It helps students choose a college/school while opting for a profession.

It adds value to the qualifying degree.

An accredited college might support enhancing a student's career by helping them providing scholarships and internships.
source - US News and World Report
Eligibility criteria for the NEASC accreditation
Accreditation is an important aspect of analyzing the standards maintained by any institution. You might be wondering if your college will be eligible for the accreditation or not, so here are the following guidelines that will help you in order to be eligible for accreditation. 
The college/university should focus on educational strategies.

A college should have keen policies and procedures followed by institutions.

The legal status of the institution should be strong enough.

The institution should have good and high fundings.

Institutions should be student learning-oriented and should have installed many learning programs.

A school/college should have good administration and functionality.

Previous Accreditation records should be maintained.
List of NEASC Accredited Schools 
A globally recognized standard of excellence, NEASC Accreditation attests to a school's high quality and integrity. Here are a few colleges that are affiliated under NEASC.
University of Massachusetts
Conclusion
NEASC has indeed served the pivotal role and had been a pioneer in fostering globally recognized standards of excellence attesting to a school's high quality and integrity.
Accreditation of any college is very important for both the college's recognition and the student's career. It is helpful in gaining a recognized value for the student's degree and provides a much better environment in terms of academic and extracurricular activities.
Frequently Asked Questions
1.Does NEASC Accredit Early Childhood programs?

No, NEASC does not accredit programs serving students below the age of three. Although NEASC is accrediting a wider range of schools than during its early years, the focus of the NEASC accreditation process is on the experience of students in preschool and older.

2.Does NEASC accreditation include online programs and branch campuses?

Yes. NEASC is an institutional accreditor so it accredits the institution as a whole including all programs at all locations, as well as those offered online.

3.Does NEASC rank or compare schools?

No. It is impossible to rank schools as diverse as those in their membership. Schools are evaluated by how well they fulfill their unique missions, the kinds of programs offered, the culture that is nurtured, and the qualities that will help students succeed.

4.Is NEASC a part of the Department of Education?

No. NEASC is a private, non-profit, non-governmental organization that is funded and supported by its membership. In the best interest of its membership, NEASC has no legal or business ties to the government.