All You Need to Know About Private, Nonprofit Colleges and Universities
Curious about private universities and private, non-profit colleges? Learn about not-for-profit universities, non-profit private schools and non-profit private colleges, some of which are accredited non-profit online colleges.
Have you ever thought about how universities and colleges handle money? Are the schools you're considering applying to private, for-profit schools or not-for-profit universities? With rising tuition fees, exorbitant resident fees, and never-ending costs for textbooks and supplies, it's easy to feel swindled. The truth is, some universities are in the business of not only teaching, but also making money. 
Usually, educational institutions undertake economic activities with a motive to earn a profit. In addition to charging tuition, they look for other opportunities to generate revenue. Some examples include leveraging their partnerships, engaging with investors, pitching for more government funding, engaging with local industry, renting out space, implementing cost-saving strategies, and adopting more programs to boost enrollment. 
Additionally, most colleges charge more for admission for different people, in a complex system that, overall, generates more revenue. This revenue is used at their discretion, such as for bumping professors' salaries higher each year, and offering profits to executives and shareholders of the college. 
Nonprofit organizations, like churches and museums, are more focused on community and societal needs. Interestingly enough, some colleges and universities are nonprofit. These colleges work with a purpose to provide quality education to its students. The trustees of these universities are fully accountable to the students enrolling, and the colleges aren't as focused on generating profits. A non-profit college is modeled and planned with the sole motivation for creating a learning framework that serves for the student's advantage. You might be thinking, are private universities non-profit? Is that possible?
Private nonprofit colleges are the traditional schools you likely picture when you think of college–liberal arts colleges, community colleges, state universities with huge campuses, and an attractive environment. These colleges receive funding from a variety of sources such as the government, tuition fees, and donations. A leading body of trustees oversees them. There are no proprietors or investors in a nonprofit school, leaving the administration to concentrate on giving quality education to their students.
Additionally, accredited non-profit online colleges exist to fulfill an educational mission, rather than to generate a profit. They cannot distribute earnings to owners by law, but instead, have to reinvest money back into the school.
Nonprofit Colleges and Universities
Private, non-profit colleges and universities usually fall mong the two categories mentioned below,
Public


Private


In general, private non-profit colleges and universities have a higher price tag for tuition than public nonprofit ones. Still, there is often a wide range of available scholarships, grants, and other financial aid that make them as affordable as public colleges. Educational accrediting agencies accredit most nonprofit colleges and universities. They offer courses on campus and sometimes online.Indeed, there are many non-profit private schools across the country.
Also, these organizations receive generous funds in the form of government and state financing, which encourages them to work productively. At the same time, they are keeping the tuition fees lower and maintaining an attractive campus environment.
Public non-profit colleges include most community colleges, while private non-profit colleges have stronger presence in the academic world, such as the Massachusetts Institute of Technology. 
For-Profit Colleges and Universities
For-profit colleges, or proprietary colleges are the fastest-growing postsecondary schools in the nation, enrolling a disproportionately high share of disadvantaged and minority students and those ill-prepared for college. Because these schools, many of the big national chains, derive most of their revenue from taxpayer-funded student financial aid, they are of interest to policymakers.
Some for-profit colleges are not accredited - other schools or credible employers do not recognize their diplomas. Furthermore, for-profit colleges don't offer specialized courses - they rarely have anything beyond the standard curriculum.
Also, read for-profit vs. not-for-profit college
Top Private Non-profit Colleges in the United States
Non-profit universities are exempt from federal corporate income taxes and may receive direct public funding or have charitable endowments. As a result, they may offer lower tuition and more types of financial aid. Teaching, financial aid availability, and performance can vary by school, so we encourage you to look at all factors affecting your school choice.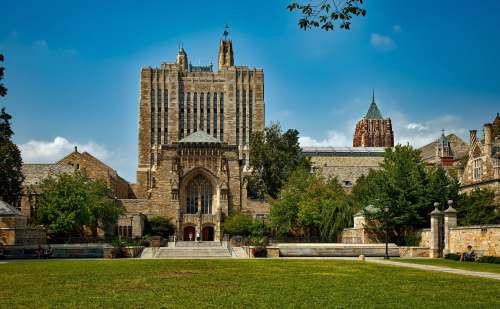 Features of Nonprofit Colleges and Universities
None are predatory but have varying success rates. Students should research institutions carefully before applying


Well-established rules and regulations tighten institutions' accountability toward students


Wide variety of financial aid available (loans, college scholarships, grants)


Most of these institutions are accredited, allow courses to transfer between institutions, and offer degrees that are widely recognized


Regulated by state / federal laws and educational approved boards


Well built infrastructure with ample facilities


Advantages of Nonprofit Colleges 
Every student needs to consider which type of university experience is best for them. Traditional, online, for-profit, nonprofit — all of these schooling experiences have their benefits.
Nonprofit colleges charge tuition and use the revenue generated to make the school run, helping the students learn and using their income to benefit the students.


Highly qualified faculty with loads of teaching experience, whose expertise is valued and respected


Nonprofit universities are usually accredited universities, meaning that your classes and degree holds more weight. The NWCCU (WGU's accrediting commission) is one of the principal accrediting commissions recognized by the Department of Education. Regional accreditation is the gold standard, and it is the type of recognition that traditional universities hold


Nonprofit universities focus on improving the student's experience and increasing student success, rather than generating revenue.


Institutions operate independently of an ownership structure and are free to focus on providing quality education to students.


These universities are generally the less expensive option, due to state funding and other cost-saving efforts.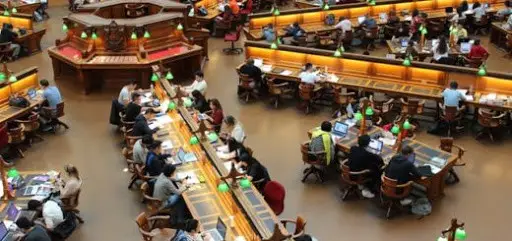 Disadvantages of Nonprofit Colleges
Some public campuses are overcrowded. They offer traditional scheduling with limited online options and maybe more bureaucratic


Private nonprofit colleges are much more selective. The admissions process at nonprofit schools won't be open, which could be detrimental to students with lower grades and test scores


These universities usually have less flexible learning options that will require commuting to a physical campus, including in hazardous winter conditions


How Can You Differentiate Between Nonprofit Colleges and For-Profit Colleges?
A school's website might not be straightforward in displaying whether or not it's nonprofit or for-profit; for example, ".edu" does not reveal for-profit or nonprofit status. Instead, words such as "Investor Relations" reference for-profit status, while "public" refers to non-profit status. 
The landing page of school websites may offer clues: If the page is informational, it is likely nonprofit. If it is asking for your contact information, it is likely a for-profit that will be aggressive in advertising to you.
Find reliable information on a college's for-profit or nonprofit status and other vital data (graduation rates, costs, income after graduation, default rates, programs/majors) on these two sites:
Conclusion
Nonprofit colleges operate on a different model than for-profit colleges in terms of regulations and funding. Students can enjoy an array of facilities and opportunities that these nonprofit private schools can offer. Nonprofit colleges are the right choice for students who are looking for a rewarding experience and a bright future!