Religiously Affiliated Colleges and Universities
Wondering what Religious Affiliation means? To find out about these institutions read through this article.
Updated by Avinash H on 7th February 2020
When it comes to choosing a college, did you know that "religious affiliation" is one of the criteria? These institutions have official religious affiliations that are closely incorporated into their cultures, but still, accept applicants who do not identify with their recognized faith.
At the same time, there are only a handful of institutions, such as Georgetown University, and more which are focused on research. Universities like Pepperdine, which is affiliated with the Churches of Christ, offers undergraduate divisions in Business Management, Public Administration, Arts and more.
Start by reviewing a school's mission statement. This can clue you in on how much emphasis the school puts on the academic, social and spiritual aspects of college. These colleges not only strive towards the intellectual and academic development of the students but also spiritual development as well.
While searching for colleges, when you discover a college that is religiously affiliated, are you disinterested or even more excited to send in your application? Well, to be honest, the differences among the colleges may not be as significant as you think, so if you want to apply to those colleges which are religiously affiliated, you can find them below.
What are Religiously Affiliated Colleges?

Religious affiliation is a self–identified association of an institution with a religion, denomination, church or faith. Throughout the years, a portion of these schools changed their dedication towards specific religions or even totally lost it. There is as yet a considerable lot of them that keep their affiliation on a high level.
At present, there are around 1000 religiously-affiliated institutions represented, mostly small liberal arts colleges offering bachelor programs in a variety of fields of study. There are a few major research universities too.
List of Religiously Affiliated Colleges in 2019
According to Forbes, the following are the top 20 Religiously Affiliated Colleges in the USA.
Centre College, Danville, Kentucky

Boston College, Chestnut Hill, Massachusetts

Kenyon College, Gambier, Ohio

DePauw University, Greencastle, Indiana

University of Notre Dame, Notre Dame, Indiana

Hampden-Sydney College, Hampden-Sydney, Virginia

St. Mary's College of California, Moraga, California

George Fox University, Newberg, Oregon

Emory University, Atlanta, Georgia

Davidson College, Davidson, North Carolina

Rhodes College, Memphis, Tennessee

College of the Holy Cross, Worcester, Massachusetts

Doane University, Crete, Nebraska

Salem College, Winston-Salem, North Carolina

Drew University, Madison, New Jersey

Wofford College, Spartanburg, South Carolina

College of Wooster, Wooster, Ohio

Hendrix College, Conway, Arkansas

Macalester College, St. Paul, Minnesota

Transylvania University, Lexington, Kentucky
Difference between Religiously Affiliated and Secular Colleges
A student who wants to pursue any degree program in religiously affiliated colleges may be asked to have some knowledge about the religion that is followed. Whereas in secular colleges, it is not necessary.
For religious colleges, faith and values play a very large role in the college. The procedure of teaching, learning, rules to be followed can be influenced by religion. However, these determinants are not imperative. These cases don't apply to secular colleges.
Secular colleges focus mostly on a humanistic approach.
The tolerance level is higher in secular colleges. Religious colleges focus more on morality, honor and social codes.
Private secular colleges can cost more, and the same applies to religiously affiliated colleges. The tuition and fees can be very expensive for Christian Colleges.
Which Religious Affiliated College to Choose?
There are thousands of colleges to choose from, whether you're religious or not. Some of the factors to consider are -
Academics You should be clear and single out on what program to pursue. A lot of religiously affiliated colleges have professors from different backgrounds and offer excellent education. Many colleges keep religion and academics separate, however, you may be asked to go to chapel or prayers. Choose the one in which you're interested in.
Influence of religion - A lot of schools are religiously affiliated but are not integrated completely in education. Others are highly influenced and shape their curriculum according to their respective faith. You may be asked to take up religion classes. You should research whether you want a religiously objective education, or not.
In reality, these are factors you should consider no matter what colleges you look at. A school's environment should be conducive to your learning. If you feel that constantly being surrounded by religion will make you anxious, then perhaps a different school might be a better choice for you. If you have no preference though, most religious schools are going to have warm welcomes for all their students, regardless of religion. These colleges do not require student bodies to follow their traditions.
On schools with religious affiliations, Forbes states, "Whether they're now devoutly religious or mostly secular, religiously affiliated schools can offer first-rate educations for mind and soul."
How to know if a College is Religiously Affiliated?
Most of these institutions mention it on their websites, and you can further read about it on the brochures. Colleges which are religiously oriented, mention it on their website so that the students aiming to enroll in this college have clarity about where they are coming to, and what kind of culture they will experience.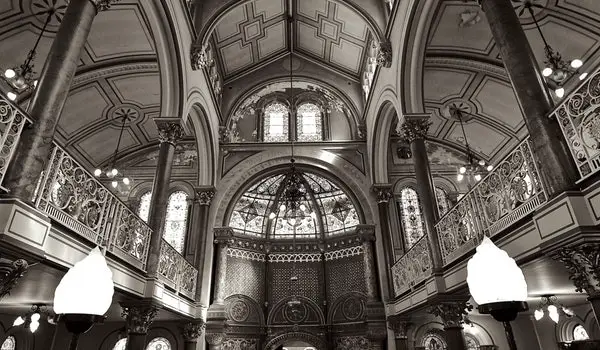 source - pexels.com
---
Should you join these Religiously affiliated institutions?
The college you decide to seek admission to plays a major role in developing your personality. Hence it is of utmost importance that you choose one which you can relate to on a personal level.
Following are the points to be considered if you are pondering over whether to join a religion-affiliated college or not. All these criterions vary from one institute to another.
Pros of Religiously Affiliated Colleges
There can be many positive aspects of attending a religiously affiliated school. You may find it empowering to be surrounded by like-minded people and to have friends and professors who share your core beliefs.
If you are religious, then you may love the fact that your religion is interwoven in your college life and being religious may help you find solace in difficult times in your college life.
This atmosphere may deepen your convictions and strengthen your spirituality, while at the same time, teach you more about your religion.

It may be easier to embrace and prioritize your faith with frequent reminders and encouragement from other students and staff members.

Having religious services available on campus can be convenient, and makes it easier to regularly attend the same.

Avoiding a party atmosphere is probably less difficult at a faith-based school.

There may be more access to mentors, in the form of chaplains or other religious advisors, and more encouragement to make a difference by starting your own clubs and ministries, attending mission trips, and volunteering in faith-based organizations and charities.
Will help foster a stronger sense of belonging to your community.

It can lead to a better learning experience as the college community is usually closer.

A more religiously moral study structure may help better your humanitarian side and spiritual growth.

Might lead to greater moral accountability when social behavior is concerned.
Cons of Religiously Affiliated Colleges
A college should provide a social atmosphere where students can learn the communal aspects of life and grow through these experiences.
Some of the cons are given here.
Strict and stern environment than normal colleges.

May try to force religious views on students.

High tuition fees.

Will include lesser streams of studies available to choose from.

Many religious colleges may not be fully accredited by the proper education authorities.

The college may ask students to attend religious ceremonies.

Very uncommon but some orthodox religious teachers may have shallow views about other religions and other practices.

The perspective on things might be confined to religious beliefs and be narrow.
The Student Experience
At some schools with religious affiliations, like Georgetown University in the District of Columbia, the student experience is largely unaffected. At other schools, students may be required to sign up for a religion class or attend some sort of regular events like a convocation or some ceremony, along with their studies.
There are scholarships and financial aids offered to the students since the tuition can be really high.
There are colleges that don't let students take any of the government aid. You have policies for each type of student and LGBT rights.
You might enroll in a religiously affiliated college but that doesn't mean you can't have your own preferences.
You also get scholarships for professional athletic opportunities in the future.
If you are serious about a sport, you want to try for athletics which is a wonderful way to make friends, improve your athletic skills and experience team camaraderie.
Accreditation
Accreditors scrutinize colleges, universities and first rate educational programs for quality assurance and improvement.
The faith-related accreditors operate nationally and review religiously affiliated institutions.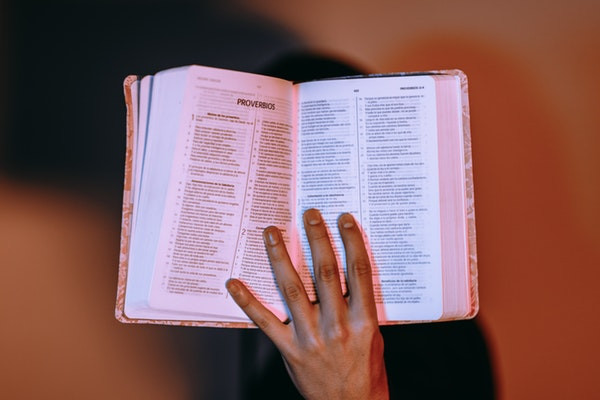 source - pexels.com
Myths about Religiously Affiliated Colleges
There may be some misconceptions prospective international students have about religiously affiliated colleges. For example, students usually don't have to identify with a particular religion to attend a college that is affiliated with it.
Myth 1 - The colleges are not welcoming.
Fact - The religiously affiliated schools welcome people of all faiths, including those exploring their faith and people of no faith. So the myth of not being welcoming is busted.
Myth 2 -The colleges have many rules.
Fact - Some rules are present but that doesn't stop the students from having fun.
Myth 3 -There are no co-ed religious institutions.
Fact - That's a joke right? Just take the examples of some of the universities like Liberty University, Southwestern University, Lewis University. It is a co-ed institution offering hundreds of programs. However, the room and board will largely be single-sex dormitories.
Myth 4 - You would be orthodox or conservative if you're enrolling in a religious institution.
Fact - This isn't true. The religiously affiliated colleges accept students from different backgrounds and beliefs. The colleges can be conservative, but you don't necessarily have to be.
Before seeking admissions to these religion associated institutes, keep in mind the following points.
Talk to current students and faculty to get a feel of the general perceptions on campus. Research each college as much as possible.
Not all religiously-affiliated colleges are similar, even if they follow the same religion. Don't pick a college mainly based on its religious teachings, but instead on all the encouraging personal and academic aspects.
Conclusion
Let me summarize you with the nuances of Religiously Affiliated Colleges.
Many of the oldest colleges and universities in America were influenced by religious norms and policies. Eventually, many universities and colleges formally broke ties with their originating faith, while many still continue to hold on to their founding affiliations. Some prominent examples of this type of institutes are Catholic Universities, Islamic Universities and Hindu Colleges in the U.S.
Religious-affiliated colleges offer a sense of familiar atmosphere; follow the same rules and norms similar to home. You could benefit from strong community ethics and spiritual life. These colleges might be expensive compared to other non-affiliated colleges but the integration and faith in their education are high.
Blogs you might be interested in