What Are Public Colleges and Universities?
Answer questions like "what is a public college," and "what is a public university?" with this article.
Colleges and universities are either publicly funded institutions, nonprofit private institutions, or for-profit, private institutions. There are 1,625 publicly funded colleges and universities in the United States. A public college or university is primarily funded by a state government.
Every US state is required to have at least one public university, although some of the larger states have many public universities. For-profit universities have declined in the last few years since operating a university is quite costly. Public institutions rely heavily on government financial support to keep operations flowing. 
What Are Public Colleges and Universities?
Public colleges and universities are educational institutions that are primarily funded by the federal and state governments. Other organizations offer funding for public colleges and universities as well, to offset the financial burden on the government and students. 
Public institutions aren't as interested in profit as private institutions, and as a result, they offer more competitive tuition pricing for students.
Public colleges and universities still offer a wide variety of courses. For example, the University Of California - Los Angeles offers more than 3,000 courses. And, just because a public college and university is publicly funded, that doesn't mean the school suffers in academic quality. In fact, 40 of the top 100 US colleges are publicly funded institutions.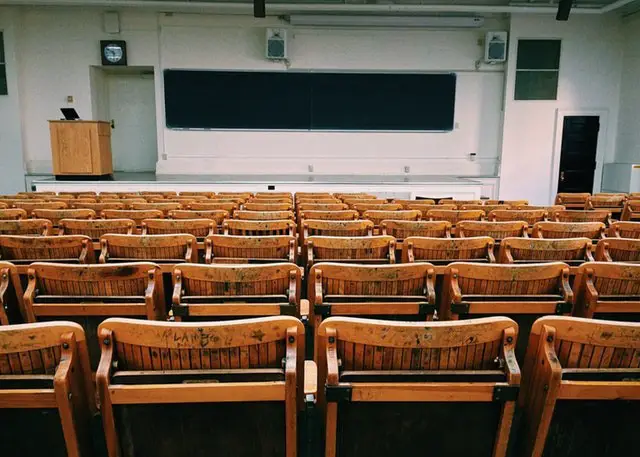 source - pexels.com
10 Top Public Colleges and Universities in the US 2021
Public colleges and universities offer academic excellence and competitive pricing when compared to private universities. Tuition pricing is also even cheaper for students that reside in the school's state. Looking to enroll in a public college? These are the highest-ranked public colleges and universities in the 2021 Best Colleges rankings. 
4 Features of Public Colleges and Universities 
Since public colleges and universities receive multiple sources of funding, they can offer lower tuition fees for students. Other features of public institutions include:
    1. Size
The class size is much larger than that of private institutions. Public universities usually have large infrastructures as compared to private colleges.
    2. Division 1 Athletics 
Public colleges and universities offer Division I athletics. This is the highest level of college athletics in the United States, which includes larger budgets, better facilities, and more athletic scholarship opportunities.
    3. Low Cost 
Since public institutions receive direct funding from the state and federal governments, the students are not required to pay as high tuition fees as they would in a private university.
    4. Commuter and part-time students 
Public colleges and universities offer discounted tuition to in-state students. This makes commuting easier for them than if they were to travel out of state. Moreover, quicker commutes allow for a better school-life balance. Part-time students can study at publicly funded colleges and universities with ease. 
5 Benefits of Public Colleges and Universities
The top benefit for public colleges and universities has to be the lowered tuition costs. In the United States, student loan debt affects millions of people. In 2021, we've seen student debt climb to an all-time high of $1.7 trillion. It was definitely easier for our parents to access education in their day — the cost of attending a four-year program at a public institution has tripled in the last three decades. 
Here are some more specific benefits of attending a publicly funded college or university:
    1. Lower Tuition Costs 
Public colleges and universities have average tuition fees of $27,020 for out-of-state students and $10,560 for in-state students. Now that might seem high, especially for out-of-state students. But private university tuition costs are even higher. The average cost to attend a private college for a year is $37,650. That's 250% higher than public college tuition costs for in-state students.
    2. Greater Diversity
Students at public institutions are more demographically diverse than at private institutions. Public colleges and universities have more socioeconomic and racially diverse students. More affordable tuition means greater accessibility to a public college's programs. Students can enjoy a diverse population of students with various talents.
    3. Specialized Courses and Programs
Public colleges and universities usually offer a wider selection of courses and academic majors for students to choose from. Not every student knows their major in their first year, which is why public universities offer more flexibility in their extensive program offerings.
    4. Extensive Infrastructure
Public colleges often have much larger student populations, which results in bigger class sizes. However, more students mean more infrastructure. Public colleges often have more campus features, including entertainment venues or buildings, more selection of restaurants, sports facilities, study areas, and sometimes even transportation.
    5. Impressive Sports Programs and 
If you're in college for sports, you might find a public college more appealing than a private college. That's because public universities have Division I athletic teams, which is the highest athletic ranking. Public universities also offer more options for extra-curricular activities in general.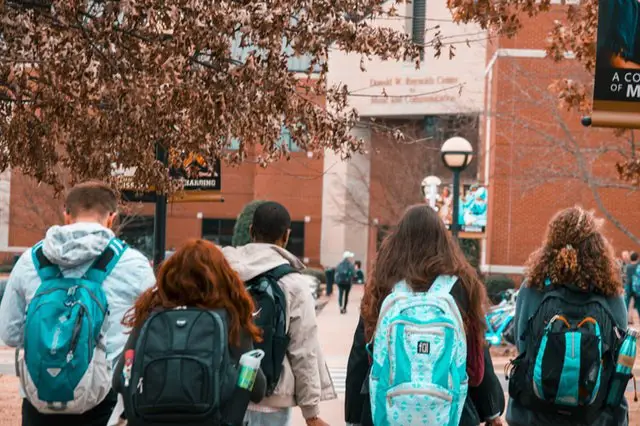 source - pexels.com
Drawbacks of Public Colleges and Universities
Public colleges sound pretty great after seeing the benefits above. However, public institutions also have a few drawbacks. It's important to consider all factors before deciding on enrolling in a public versus private college. 
Here are the downsides of public colleges and universities:
    1. Low Graduation Rate 
Public colleges have lower graduation rates than private colleges. Due to a lack of quality education and socioeconomic factors, the graduation rate and quality of education are going down for some public institutions.
    2. Higher Student-to-Faculty Ratio 
Due to lower fees and financial aid, public colleges have greater student populations. This means classrooms are larger, resulting in a higher student-to-faculty ratio. Private universities are smaller and tend to have a lower ratio, which results in more focused education.

source - third.org 
Degrees Offered by Public Institutions
Public colleges offer traditional programs as well as online programs in almost all fields. You can find undergraduate, graduate, and postgraduate programs and courses in any public college or university. 
The following tables will guide you more on the degree levels and certificate courses.
Courses offered by Public Colleges

Degree Levels

Certificate Programs

Undergraduate Certificate

Graduate Certificate

Post Baccalaureate Certificate

Post-Master Certificate
Conclusion
Hopefully, you aren't still wondering, "what is a public college," or "what is a private university." High tuition doesn't always mean higher quality. While private universities offer smaller class sizes and more attention from faculty, public institutions are affordable, diverse, and offer a wide range of specialized programs. 
However, this isn't the case for every public college. A state's best public universities are the only ones that offer education at par with their private counterparts. 
So, it's important to conduct your own research and consider all factors and options before you make a decision. 
Blogs you might be interested in 
Frequently Asked Questions
1.What is considered a Public College?

A Public College/University primarily receives funds from the state. In comparison with private colleges, public colleges have larger class sizes.

2.What is the difference between Public University and State University?

All state universities are public universities but all public universities might not be state universities. The biggest difference is that state universities belong to a system of schools and has numerous campuses.

3.What is the best public college? 

The University of California-Berkeley is considered as the best public college in the US.

4.What are the 8 public Ivy League Schools?

Some Public Ivy League schools are mentioned here. College of William & Mary (Williamsburg, Virginia) Miami University (Oxford, Ohio) University of California (nine campuses as of 1985) University of Michigan (Ann Arbor) The University of North Carolina at Chapel Hill The University of Texas at Austin University of Vermont (Burlington)

5.Are public schools better than private schools?

Nowadays, students prefer to choose private schools over public schools. However, public schools are the best when it comes to affordability as no tuition fee is required. 

6.Are public universities free?

Public universities are funded by the state and it is the government who pays the tuition fees and other education expenses of the students.

7.Do private schools provide a better education?

Private schools have a higher graduation rate and better academic outcomes as compared to public schools.