What are Public Colleges and Universities?
Public Colleges and Universities continue to attract a large number of student population in the United States. Discover the benefits, courses, drawbacks, and other factors of Public Colleges.
Updated by Ankita Tiwari on 15th February 2020
What are Public Colleges and Universities?
Public Colleges are those colleges and universities which are primarily funded by the state. Though in many cases, the public taxpayers do not provide enough funding thus leading to certain drawbacks associated with these schools.
These are institutions maintained by public funds and organizations. They purely work for public growth and improvisation, with lower education costs and other facilities.
Public Colleges are popular for the courses they offer, for example, University Of California - Los Angeles offers more than 3,000 courses.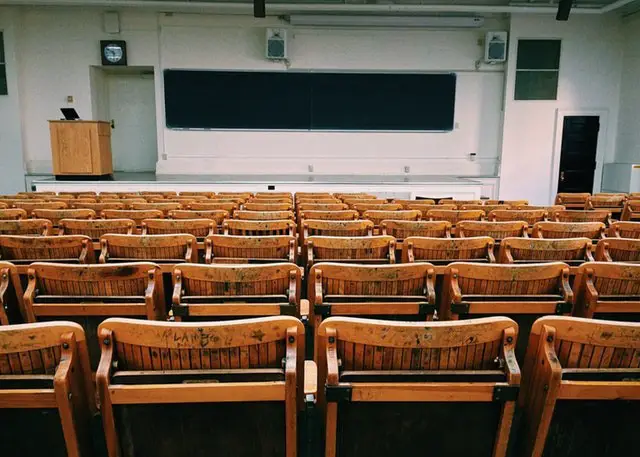 source - pexels.com
---
Public Colleges and Universities in the US 2019
Looking forward to joining a public college. Here are the top 10 Public Universities and Colleges 2019 to choose from.
Top 10 Public Colleges/University
Rank
University/College Name
1
University of California - Berkeley
2
University of Michigan - Ann Arbor
3
Georgia Institute of Technology
4
Pennsylvania State University
5
University of Virginia
6
University of Ohio
7
College of William and Mary
8
University of California - Los Angeles
9
University of North Carolina - Chapel Hill
10
University of Florida
---
Features of Public Colleges and Universities
Public Colleges do not require any tuition fees to be paid as they receive funds from the state. Some of the features of public colleges are given.
Size - The class size is much larger to that of private institutions. The public universities usually have a large infrastructure as compared to that of private colleges.

Division 1 Athletics - All the athlete courses offered in public colleges fall under division 1 athletics.

Low Cost - Since they receive direct funding from the state, the students are not required to pay tuition fees. Other academic expenses such as books or hostel fee are taken care of.

Commuter and part-time students - Public Universities were established keeping in mind the commute issues faced by the state students. A majority of the students belong to the state itself.
---
What are Private Colleges?
Unlike Public colleges, private colleges do not receive any funding from the state. These colleges take tuition fees directly from the students thus making it a less affordable option.
Private and Public Colleges differ in factors such as classroom size, tuition fees, financial aid, academic outcomes, and more.
---
Benefits of Public Colleges and Universities
Even though students prefer to choose Private Colleges, however, Public Colleges are the best when it comes to factors such as affordability and lower expenses.
Some of the benefits of going to a Public College are listed.
Public Universities/Colleges costs are lower, including tuition fee and other academic fees.

Students can enjoy a diverse population of students with various talents.

The institutions offer various types of financial aid and scholarships. [Also read: Scholarships for you]

They offer many program courses and sometimes, they are rare to find elsewhere.

You will get a chance to experience a large infrastructure.

Public institutions not only provide education, but they also focus on sports and co-circular activities.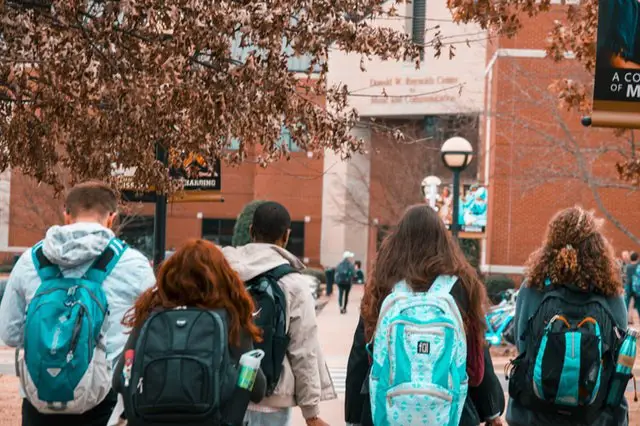 source - pexels.com
---
Drawbacks of Public Colleges
Public Colleges do have certain benefits but it is not without downsides. Some of the drawbacks of these colleges are given.
Low Graduation Rate - Due to lack of quality education in a few public colleges, the graduation rate and quality of the academic outcome is going down.
[Also read: What is graduation rate? ]
Low-Quality education - Only the best public colleges offer good faculty and advanced education.

Higher student/faculty ratio - Due to lesser fees and financial aid, a lot of students who otherwise can't afford the skyrocketing fees of private colleges choose public colleges, but the faculty or the teaching staff are scarce.
source - third.org
---
Courses offered by Public Institutions
Public Colleges offers traditional programs as well as online programs in almost all streams. Undergraduate, Graduate and Postgraduate courses will be found in any Public College/University.
The following tables will guide you more on the degree levels and certificate courses.
Courses offered by Public Colleges
Degree Levels
Certificate Programs
Associate
Undergraduate Certificate
Bachelor
Graduate Certificate
Master
Post Baccalaureate Certificate
Doctorate
Post-Master Certificate
---
Conclusion
The state's best public universities are the only ones which offer education at par with their private counterparts. For in-state students who are not eligible for financial aid, public universities might be the most affordable option.
Around 50% of students join public colleges and reflect a great learning experience.
---
Blogs you might be interested in