How to become a Marriage Counselor
This article provides in-depth information into What is a Marriage Counselor? What Marriage Counselors do? Degrees for Marriage Counselors, Steps to become Marriage Counselor and much more.
Marriage counsellors are individuals who provide support and therapy to couples who seem to be going through a rough spot. They usually deal with conflict resolution and its likes, their career revolves around couples who have differences that can usually be reconciled with the help of support and therapy. Marriage counselors often work in a guidance role, offering little to no opinion but rather helping the couple to uncover their own needs and conflicts. With a better understanding of these, the couple can begin to put strategies in place for coping with these areas of conflict, reducing them or negating altogether.
What does a Marriage Counselor do ?
Most marriage counselors are approached by couples that are struggling to solve an issue that they are unable to solve. Other times marriage counselors develop long term bonds with their clients and patients in order to help the work out any upcoming issues in the foreseeable future. Marriage counselors offer a highly specific service to a particular demographic, which is to address couples that are struggling in their respective marriages. But they could also offer their highly useful services to individual counseling for both partners, couples counseling together, and family counseling with any children the couple may have.
The focus here is typically on the dynamics of the family and how the relationships between family members are contributing to the dysfunction. Marriage counselors usually work with families that are heavily impacted and influenced by drugs, alcohol, and/or domestic violence and abuse. Marriage counselors may refer to one or both members of the marital relationship to treatment programs, such as a residential facility, to get clean.
Other times, marriage counselors will work with spouses that have been abused in order to help them overcome the trauma of the abuse they have suffered at the hands of a loved one. Marriage counselors also help to work with spouses that have committed abusive acts in order to help them work through the anger or other underlying issues that led to their behavior. To conclude, a marriage counselor helps those couples work through issues and differences that they deem to be irreconcilable and unsolvable using constructive and comprehensive advice.
---
Steps for becoming a Marriage Counselor
1
Earn An Associates Degree
In order to be considered eligible to pursue a bachelor's degree, one must have an associate's degree in subjects and courses relevant to the career such as psychology, science, biology, and communication. In order to get an associate's degree, one must have a high school diploma and/or a GED.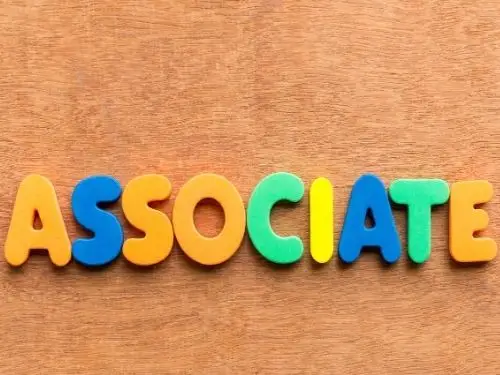 2
Earn A Bachelors Degree
Most universities and colleges offer a four-year program for the pursual of a bachelor's degree in relevant courses like psychology, science, biology, and communication. A bachelor's degree would make an individual eligible to pursue a degree in a master's program. Some universities offer a degree especially in marriage counseling or family therapy as these two terms are often synonymous. these degree programs provide education in numerous areas directly related to marriage counseling, such as social psychology, cognitive psychology, sexuality, sociology and interpersonal relationships. Most bachelor's degree programs require completion of relevant internships or clinical practice prior to graduation.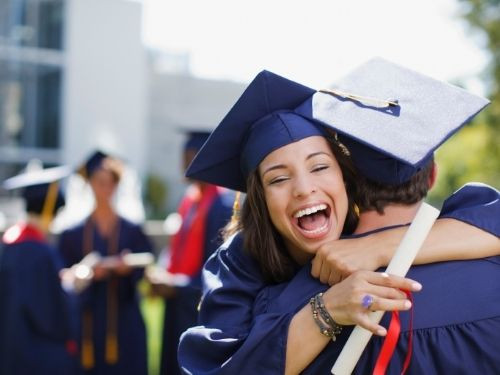 3
Masters Degree In Marriage And Family Counseling
In order to legally begin your career as a marriage counselor, one must pursue and complete a master's degree. A master's degree would involve a level of specialization that was previously absent in the pursual of a bachelor's degree. This specialization would include drug dependence, domestic abuse, and substance abuse. Master's degree programs fully educate students in social science-related areas of marriage counseling, often offering courses in areas such as adolescent and family counseling, cultural diversity, couples therapy, family systems sociology and marriage counseling ethics.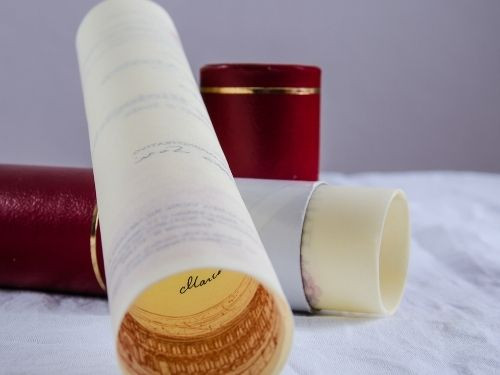 In order to be regarded as a licensed therapist or marriage counselor, one must complete mandatory supervised clinical experience. This clinical experience can range from anywhere between 2,000-4,000 hours. In order to be a licensed therapist, one must undergo a minimum of 2 years of clinical experience. These requirements sometimes exist independently of any clinical practicum credits accrued during the completion of master's degree programs and are measured in weeks or hours, depending on the state. The standard supervised clinical requirement for marriage and family therapists is two years.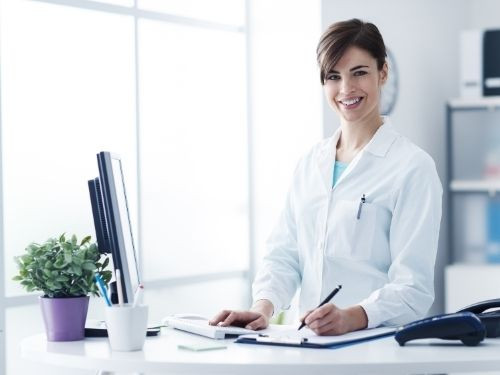 After the completion of a master's degree and a mandatory clinical experience of 2 years, one is eligible for the pursual of a certified license. Although the acquiring of a license is dependent on the rules and regulations in your particular state.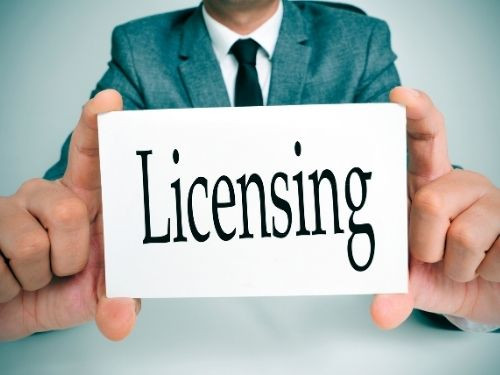 Some marriage counselors choose to further their education with a doctoral degree. This can expand your field, opening up new opportunities. Also, many states will require you to continue your education to be eligible to renew your license. This varies state to state, and the courses you'll need to take may differ as well.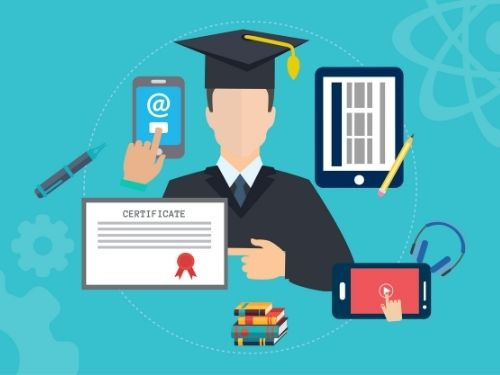 ---
Marriage Counselor Degree Levels
Associate
In order to pursue the career of being a competent marriage counselor, one must have an associate's degree in relevant courses and subjects like psychology, sociology, and other assorted curriculums. In order to pursue an associate's degree, one must fulfill the requirement of having a high school diploma or GED. the pursual of an associates degree would involve the following courses:
-psychology foundations
-personality theories
-human development
Psychology Foundations
Brain functions

Behavioral relationships

Personality
Objectives
To understand methods and techniques of psychology

History, biology, and foundations of psychology
Personality Theories
Influential personality theories

Individual differences in behavior

Development of personality
Objectives
To understand humanistic traits in personality

Study variety of personality theories

Stability of personality over time and situations
Human Development
Life Stages

Infant Observation

Exploring Preoperational Thinking
Objectives
Physical, social and physiological changes from birth until death

Analyze developmental concerns from birth to death

cognitive foundations of intelligence
Bachelors
The pursual of a bachelor's degree would involve the prerequisite of having an associate's degree in relevant subjects. The earning of a bachelor's degree would involve a level of specialization that is integral for competent marriage counseling. In bachelor's degree students study different areas related to marriage counseling like social psychology, sociology, interpersonal relationship, and cognitive psychology. Students have to complete an internship in the relevant field or a clinical practice to enroll in a master's program. These courses would include:
-personality and intelligence
-social psychology
-brain and behavior
Personality and Intelligence
Introduction to psychometrics

Differential psychology

Intelligence development
Objectives
Provides a general introduction to psychometrics

Influential theories of personality and intelligence

General nature of individual differences
Social Psychology
Person Perception

Social Cognition

Attitudes and AttitudeChange
Objectives
General introduction to social psychology

Apply social psychological theories to life

Social interaction and social influence
Brain and Behaviour
Basics of Neuroscience

Sensation and Perception

Decision Making
Objectives
Understanding the science of behavior

The role of the brain in creating reality

Physiological processes in clinical disorders
Masters
A master's degree is the minimum education needed to become a marriage counselor. Master's degree programs fully educate students in social science-related areas of marriage counseling, often offering courses in areas such as adolescent and family counseling, cultural diversity, couples therapy, family systems sociology and marriage counseling ethics.  Students often need to complete numerous credit hours of clinical research and internships to earn their degrees.
Life Span Development and Long-Term Care
Adult development and the aging process

Variability of individual aging

contemporary theories of adult development
Objectives
Studies the developmental stages from birth to death

Development of perceptual and cognitive processes

Psychosocial crisis and familial interpersonal relationships
Couples' Counseling and Domestic Violence
Therapeutic approaches

Inhibitors of change

Theories of treatment
Objectives
Current trends in couples' therapeutic treatment

Offer quality counseling services

Provide care and support to victims
Theory and Practice of Marital Therapy
Understanding interventions

Research and Reading

Sexual Dimensions of Marital Therapy
Objectives
Theological, theoretical and practical foundations of couple therapy

Understanding of family and other systems theories

Major models of family and related interventions
Doctorate
A doctorate degree is not required to work as a professional marriage counselor. A doctorate degree is most suitable for those who want to go in the field of academics. However, if a student pursues doctorate degree he will have many options and a better payment.
Vulnerable families
Human behavior and social environment

Social and economic well-being

Intervention approaches
Objectives
Understand the contribution of different social and human sciences to children and family

Research methods within local and global contexts

Social work theory
Trauma and resilience
Responses to Trauma and Loss

Effects of Trauma on Mind

Ambiguous Loss
Objectives
Addresses issues of trauma, loss, grief, resilience, and self-care

Culturally and philosophically diverse perspectives

Gather and integrate clinically relevant information
Participatory research
Underpinnings of participatory research

Principles of participatory research

Addressing issues of marriage
Objectives
Using PR to address health disparities

Fidelity to PR principles

Potential for contribution to the field
---
Salaries
According to the US Bureau of labor statistics, The median annual wage for marriage and family therapists was $50,090 in May 2018. The median wage is the wage at which half the workers in an occupation earned more than that amount and half earned less. The lowest 10 percent earned less than $31,850, and the highest 10 percent earned more than $82,240.
Marriage therapists earn an average yearly salary of $50,090. Wages typically start from $31,850 and go up to $82,240.
Job growth
Employment of marriage and family therapists is projected to grow 22 percent from 2018 to 2028, much faster than the average for all occupations. Growth is expected due to the increasing use of integrated care, which is a treatment of multiple problems at one time by a group of specialists. In providing integrated care, marriage and family therapists are working with counselors such as substance abuse, behavior disorder, or mental health counselors to address patients' issues as a team. wages have been growing steadily over the past decade, and they're expected to continue growing over the next decade. There's also a growing demand for marriage counselors. The Bureau of labor statistics anticipates a 23% growth in positions by 2026.
Preparing yourself for a career in marriage counseling
As with other professions within the counseling field, it is important that as a marriage counselor you are able to communicate effectively, be perceptive to what your clients are saying (as well as what they really mean, which can differ at times), and be able to provide effective conflict resolution. Using a family-centered approach when working with clients, even on an individual basis, can help clients to understand how the dynamics may affect their own mental health.
An open mind is also a valuable thing for marriage counselors, as you may hear the most intimate of details about the couple's relationship, including sexual problems, which may clash with your own personal views. A good counselor should make every effort to prevent their personal views from impinging on the lives of their clients.
Related careers
Social worker:
Not all social workers are therapists, but they are intimately involved in helping individuals, couples, and families cope with problems that negatively impact their quality of life. For example, where a marriage counselor might work with a couple to improve their communication skills with one another, a social worker might work with a couple to develop the skills needed to be more financially responsible.
Substance abuse and behavior therapist:
Unfortunately for many married couples, substance abuse, and behavioral issues are the root cause of marriage difficulties. In that regard, substance abuse and behavioral counselors often work with married couples (as well as individuals and groups) to help people recover from substance abuse and learn skills that lead to improved behaviors
Psychologist:
Part of a psychologist's job is to develop an understanding of why people behave the way they do. Through their studies and work, environments aren't limited in scope to the behavior of married persons, psychologists nevertheless can shed light on crucial issues related to marriage, such as understanding the concepts of attraction, communication, lifespan development, stress, and other issues that impact a married couple.
School counselors:
School counselors work with children to facilitate improved academic and social development. These counselors are often tasked with testing and assessing a student's abilities and then devising an individualized plan that promotes that student's growth. School counselors often work with parents, too, in order to generate strong support for their children as they learn and grow.
Stand out skills
Interpersonal skills: A psychiatrist must be able to establish rapport with a patient and gain their trust.
Communication Skills: They need excellent speaking and listening skills to work with patients and their families as well as other healthcare providers.
Critical thinking: Psychiatrists must weigh the merits of different treatments and decide how to best help their patients.
Monitoring: They must evaluate their patients' response to treatment and make changes as needed.
Integrity: Psychiatrists, like all doctors, must honor the confidentiality of all interactions with their patients.
School and university programs
In order to become an accredited marriage counselor, one must have a certified high school diploma and a valid GED. in order to receive the aforementioned credentials one must have graduated from a school that caters to the requirements of a marriage counselor. These schools and colleges must have extensive psychology, sociology and science courses.such schools include:
University of Florida

University of Louisville

Syracuse university

Michigan state university

university of Iowa

northwestern university

Florida state university

Texas tech university