How to Become a Marriage Counselor
Interested in acting as a mediator and helping couples overcome their issues? Follow your passion and learn how to become a marriage counselor!
All couples have arguments, and sometimes they need support overcoming them. Marriage counselors have been around for a few decades, but the career path is becoming increasingly popular now more than ever. The BLS predicts a 16% growth from 2020 to 2030 for marriage counselors and therapists. 
So, you might be wondering how to become a couples therapist. The truth is that it requires a lot of hard work and sometimes a master's degree, but it's an incredibly rewarding career in the end. 
Ready to follow the career path that will bring you financial stability and job satisfaction? Keep reading to learn how to become a marriage counselor. First thing's first: what does a marriage counselor actually do?
What is Marriage Counseling? 
A marriage counselor is a great option for couples who: 
Disagree about important decisions regarding finances or parenting
Lost romantic chemistry
Experienced a death in the family
Struggle with substance abuse
Feel like they're always fighting
Also known as couples therapy, marriage counseling helps couples manage and solve their issues. A marriage counselor will sit down with both parties of the couple in regular, confidential sessions to discuss problems, feelings, and solutions.
What does a Marriage Counselor do ?
Also known as couples therapy, marriage counseling helps couples manage and solve their issues. A marriage counselor will sit down with both parties of the couple in regular, confidential sessions to discuss problems, feelings, and solutions. 
A marriage counselor is a great option for couples who: 
Disagree about important decisions regarding finances or parenting
Lost romantic chemistry
Experienced a death in the family
Struggle with substance abuse
Feel like they're always fighting
---
Steps for becoming a Marriage Counselor
1
Obtain A Bachelor's Degree
You might wonder how to become a marriage counselor without a degree, but there isn't a way to do so. You need a degree to become a marriage counselor. 
Most counselors hold a master's degree, with a bachelor's being the absolute minimum for most entry-level positions. Your first step in your path in how to be a marriage counselor will take four years.
Popular areas of study for aspiring marriage counselors include psychology and social work. But, you can study any major when pursuing your bachelor's, as you can specialize later in graduate school. The only caveat is that you'll have to show evidence of taking some prerequisite courses, like psychotherapy and group therapy, often found in psychology major programs. 
2
Pursue A Master's Degree In Marriage And Family Therapy
Your next step in your marriage counselor education is to find a graduate program in marriage and daily therapy, or a related field, like mental health counseling. 
For best career prospects though, you should consider a school approved by the licensure board in their desired state of practice. This makes it easier to secure reputable roles and avoid problems down the line. 
Other accreditations that may improve career prospects include: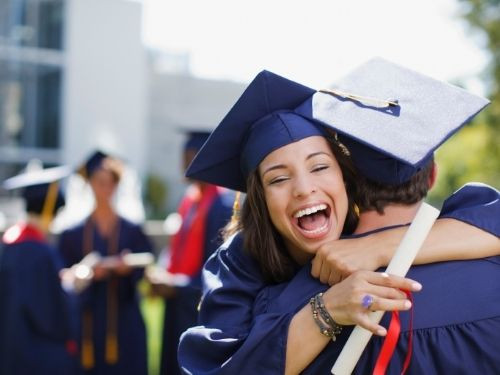 Your graduate school program in MFT will cover a wide range of topics, including:
Couples therapy
Ethics
Research methods
Human sexuality
Trauma
Systems theory
Counseling theory
Clinical interventions
A master's program in mental health counseling might cover these topics:
Psychological tests and assessments
Crisis intervention
Addiction disorders
Counseling theories and techniques
Data analysis
Masters programs take between two to three years to complete, often including clinical practice.
3
Achieve Clinical Experience
Clinical experience involves work experience under the guidance of a certified professional. A sneak peek into the professional side of your studies, clinical experience helps you achieve licensure. Most licenses require 3,000 hours of clinical experience, but the exact timeframe depends on your state of practice.
Once you complete your required clinical hours, it's time to get licensed. Keep in mind that different states have different licensure laws, but here are the most common designations:
Marriage and Family Therapist (MFT)
Licensed Marriage and Family Therapist (LMFT)
Licensed Associate Marriage and Family Therapist (LAMT)
Licensed Marriage and Family Counselor (LMFC)
Certified Marriage and Family Therapist (CMFT)
For more specific information about different licenses, check out this resource from the American Counseling Association.
---
Marriage Counselor Degree Levels
Associate
In order to pursue the career of being a competent marriage counselor, one must have an associate's degree in relevant courses and subjects like psychology, sociology, and other assorted curriculums. In order to pursue an associate's degree, one must fulfill the requirement of having a high school diploma or GED. the pursual of an associates degree would involve the following courses:
-psychology foundations
-personality theories
-human development
Psychology Foundations
Brain functions

Behavioral relationships

Personality
Objectives
To understand methods and techniques of psychology

History, biology, and foundations of psychology
Personality Theories
Influential personality theories

Individual differences in behavior

Development of personality
Objectives
To understand humanistic traits in personality

Study variety of personality theories

Stability of personality over time and situations
Human Development
Life Stages

Infant Observation

Exploring Preoperational Thinking
Objectives
Physical, social and physiological changes from birth until death

Analyze developmental concerns from birth to death

cognitive foundations of intelligence
Bachelors
The pursual of a bachelor's degree would involve the prerequisite of having an associate's degree in relevant subjects. The earning of a bachelor's degree would involve a level of specialization that is integral for competent marriage counseling. In bachelor's degree students study different areas related to marriage counseling like social psychology, sociology, interpersonal relationship, and cognitive psychology. Students have to complete an internship in the relevant field or a clinical practice to enroll in a master's program. These courses would include:
-personality and intelligence
-social psychology
-brain and behavior
Personality and Intelligence
Introduction to psychometrics

Differential psychology

Intelligence development
Objectives
Provides a general introduction to psychometrics

Influential theories of personality and intelligence

General nature of individual differences
Social Psychology
Person Perception

Social Cognition

Attitudes and AttitudeChange
Objectives
General introduction to social psychology

Apply social psychological theories to life

Social interaction and social influence
Brain and Behaviour
Basics of Neuroscience

Sensation and Perception

Decision Making
Objectives
Understanding the science of behavior

The role of the brain in creating reality

Physiological processes in clinical disorders
Masters
A master's degree is the minimum education needed to become a marriage counselor. Master's degree programs fully educate students in social science-related areas of marriage counseling, often offering courses in areas such as adolescent and family counseling, cultural diversity, couples therapy, family systems sociology and marriage counseling ethics.  Students often need to complete numerous credit hours of clinical research and internships to earn their degrees.
Life Span Development and Long-Term Care
Adult development and the aging process

Variability of individual aging

contemporary theories of adult development
Objectives
Studies the developmental stages from birth to death

Development of perceptual and cognitive processes

Psychosocial crisis and familial interpersonal relationships
Couples' Counseling and Domestic Violence
Therapeutic approaches

Inhibitors of change

Theories of treatment
Objectives
Current trends in couples' therapeutic treatment

Offer quality counseling services

Provide care and support to victims
Theory and Practice of Marital Therapy
Understanding interventions

Research and Reading

Sexual Dimensions of Marital Therapy
Objectives
Theological, theoretical and practical foundations of couple therapy

Understanding of family and other systems theories

Major models of family and related interventions
Doctorate
A doctorate degree is not required to work as a professional marriage counselor. A doctorate degree is most suitable for those who want to go in the field of academics. However, if a student pursues doctorate degree he will have many options and a better payment.
Vulnerable families
Human behavior and social environment

Social and economic well-being

Intervention approaches
Objectives
Understand the contribution of different social and human sciences to children and family

Research methods within local and global contexts

Social work theory
Trauma and resilience
Responses to Trauma and Loss

Effects of Trauma on Mind

Ambiguous Loss
Objectives
Addresses issues of trauma, loss, grief, resilience, and self-care

Culturally and philosophically diverse perspectives

Gather and integrate clinically relevant information
Participatory research
Underpinnings of participatory research

Principles of participatory research

Addressing issues of marriage
Objectives
Using PR to address health disparities

Fidelity to PR principles

Potential for contribution to the field
---
Quick Facts: How to Become a Marriage Therapist Overview
| | |
| --- | --- |
| Degree | Psychology, Sociology, Social Work |
| Years of Study | Minimum 6 years |
| Salary | $51,340 |
| Job Outlook | 16% growth from 2020-2030 |
| Skills | Empathy, communication, critical thinking, patience, ethics |
How Long Does it Take to Become a Marriage Counselor?
The best-paid counselors are licensed, with master's degrees and clinical experience. Considering the schooling time, clinical experience, and licensure requirements, the average time needed to become a marriage counselor is seven years. 
Marriage Counselor Salaries
According to the BLS, the average salary for a marriage therapist is$51,340 (2020). Counselors that worked for the state (government, agency, etc.) tend to earn more, at a higher average of $78,450. 
It's worth noting that the above stats don't always encompass the earning potential of a therapist that opens their own private practice. While they might make less on paper, they may have more flexibility and autonomy, along with a more lucrative income.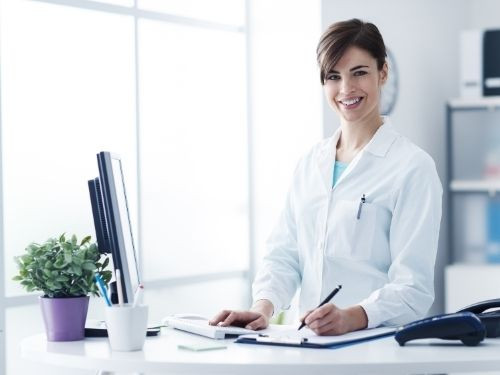 Careers Similar to Marriage Counselor
Perhaps you don't want to work directly with couples, but you still want to help people with counseling services. There are many related careers with a similar required educational background and experience to a marriage counselor:
Social Worker: Social workers help both couples and individuals, along with families, in coping with various issues. They might help couples with overcoming mental illness or addiction, raising their children, and planning for the future. 
Substance Abuse and Behavior Therapist: These therapists might work with couples, but their specialty is addiction. They aim to help both individuals and couples improve their behaviors and recover from substance abuse. 
School Counselor: School counselors work with children to improve academic and social development. These counselors are often tasked with testing and assessing a student's abilities and then devising an individualized plan that promotes that student's growth. School counselors often work with parents, too, to generate strong support for their children as they learn and grow.
Psychologist: A psychologist helps individuals and families with mental health issues like anxiety, abuse, sexual issues, and more. They often help diagnose disorders and prescribe tailored treatment plans that may include medication, cognitive behavioral therapy, and other forms of therapy. 
Important Skills for a Marriage Counselor 
Interpersonal skills: A marriage counselor must be able to establish rapport with both patients and gain their trust.
Communication skills: Excellent speaking and listening skills are vital to work with patients and their families, as well as other healthcare providers.
Critical thinking: Marriage counselors must use industry knowledge, patient observations, and historical precedence to influence their decisions on treating their patients.
Integrity: Marriage counselors are bound by confidentiality, along with other principles in a code of ethics. 
Universities with Marriage Counselor Master's Degree Programs
Here are some reputable universities that offer master's  degree programs in Marriage and Family Therapy, and Mental Health Counseling:
Conclusion
If you're wondering how to become a marriage counselor, you've come to the right place. Review the steps in detail and conduct research on universities that you think will fit your needs. 
Interested in learning about other career paths in the mental health field? Check out our article about how to become a psychiatrist!
Frequently Asked Questions (FAQs)
    1. Are Marriage Counselors in Demand?
Yes, marriage counselors are in demand. Employment in the field is expected to increase by 16% from 2020 to 2030. 
    2. What Degree is Best for Marriage Counseling?
A BA or MA in psychology is a great choice for a prospective marriage counselor. However, you might consider degree programs in social work, human behavior, and healthcare as well. 
    3. How Much Does a Marriage Counselor Make?
In the US, the median salary for marriage counselors is $51,340. However, you can increase that number by expanding your education and collecting various licenses and certifications. 
    4. What's the Difference Between LMFT and MFT?
An MFT is a Marriage and Family Therapist. An LMFT is a Licensed Marriage and Family Therapist.