How to Become a Psychiatrist
This article provides in-depth information into What is a Psychiatrist? What Psychiatrist do? Degrees for Psychiatrist, Steps to become Psychiatrist and much more.
Psychiatrists work with patients who are dealing with a variety of issues, including trauma, mental illness, and addiction. Psychiatrists are medical doctors who treat mental illness, addiction, mood disorders and other mental health issues. A psychiatrist treats patients using a variety of methods like counseling, psychoanalysis, and medication. During treatment, they will track the patient's behavior by talking with them regularly to assess their mental state and progress.
What does a Psychiatrist do ?
A psychiatrist helps patients by evaluating medical and psychosocial conditions; developing and implementing treatment plans, including the prescription of psychotropic medications; monitoring and evaluating treatment results.
Prescribe, direct, or administer psychotherapeutic treatments or medications to treat mental, emotional, or behavioral disorders.

Gather and maintain patient information and records, including social or medical history obtained from patients, relatives, or other professionals.

Design individualized care plans, using a variety of treatments.

Collaborate with physicians, psychologists, social workers, psychiatric nurses, or other professionals to discuss treatment plans and progress.

Analyze and evaluate patient data or test findings to diagnose nature or extent of mental disorder.

Examine or conduct laboratory or diagnostic tests on patients to provide information on the general physical condition or mental disorder.

Counsel outpatients or other patients during office visits.

Advise or inform guardians, relatives, or significant others of patients' conditions or treatment.

Teach, take continuing education classes, attend conferences or seminars, or conduct research and publish findings to increase understanding of mental, emotional, or behavioral states or disorders.

Review and evaluate treatment procedures and outcomes of other psychiatrists or medical professionals.

Prepare and submit case reports or summaries to government or mental health agencies.

Serve on committees to promote or maintain community mental health services or delivery systems.
---
Steps for becoming a Psychiatrist
1
Complete A Bachelor's Degree Program
The first step to becoming a psychiatrist is to earn a bachelor's degree from an accredited institution. In preparation for medical school, a good choice would be to focus on pre-med, physical sciences or psychology or a combination of the three by utilizing a double major or minor. Medical school admissions are very competitive, so high grades and an impressive list of courses during the undergraduate study are essential. Students should also plan ahead for the next step in their journey by taking advantage of any prep classes offered for the MCAT.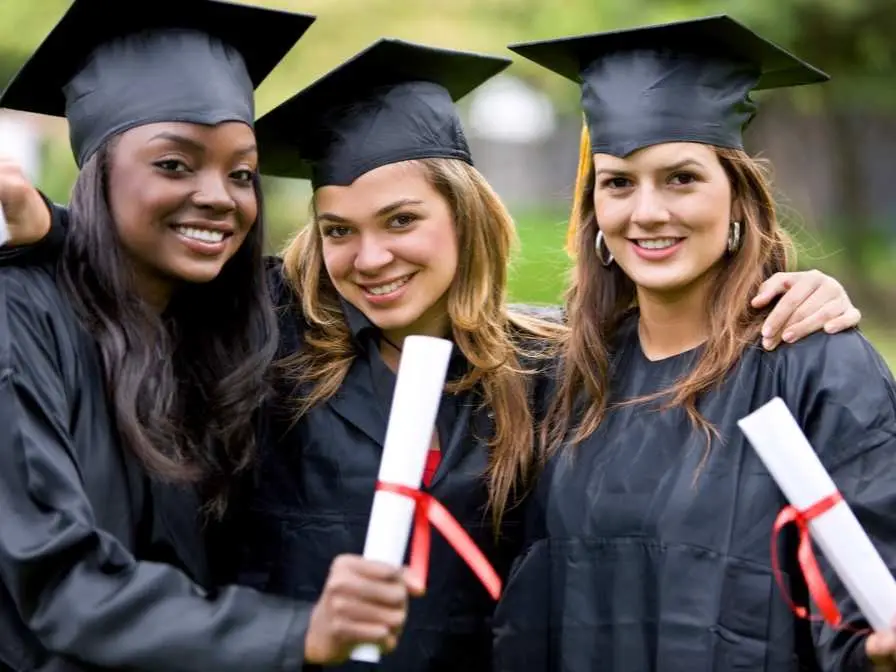 2
Take The Medical College Admissions Test
The MCAT is a vital component of the admissions process for medical school. This examination is a standard test comprised of three multiple-choice sections. Students should take the MCAT the year before they intend to apply to medical school; they are allowed to take it as many times as necessary in order to pass. Those who need to retake the MCAT can sign up for a new testing period two days after their previous examination. Medical schools evaluate prospective students' score on the MCAT and their undergraduate performance to determine whether to offer the student enrollment.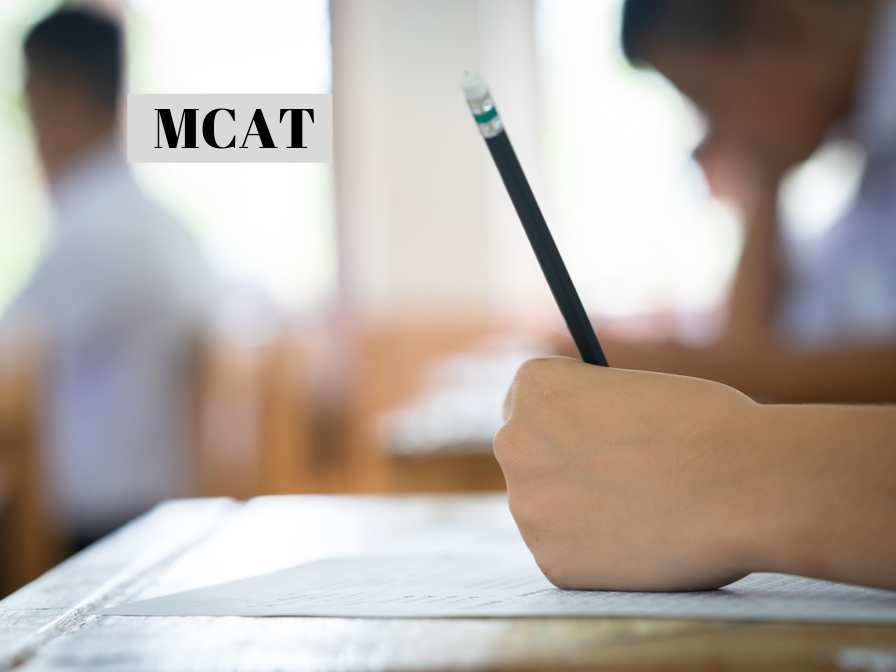 3
Complete An MD Or DO Degree Program
Students who enter medical school can choose between two designations to eventually become a psychiatrist: a Doctor of Medicine (MD) program or a Doctor of Osteopathic Medicine (DO) program. Each degree focuses on the same methods of treatment, but a DO degree also focuses on osteopathic manipulative medicine.
Once students have graduated from medical school, they still need some supervised training. During their residency, students work for three to eight years in a clinical or hospital setting. They are given the opportunity to further hone their skills during this time as they work under the direction of licensed psychiatrists.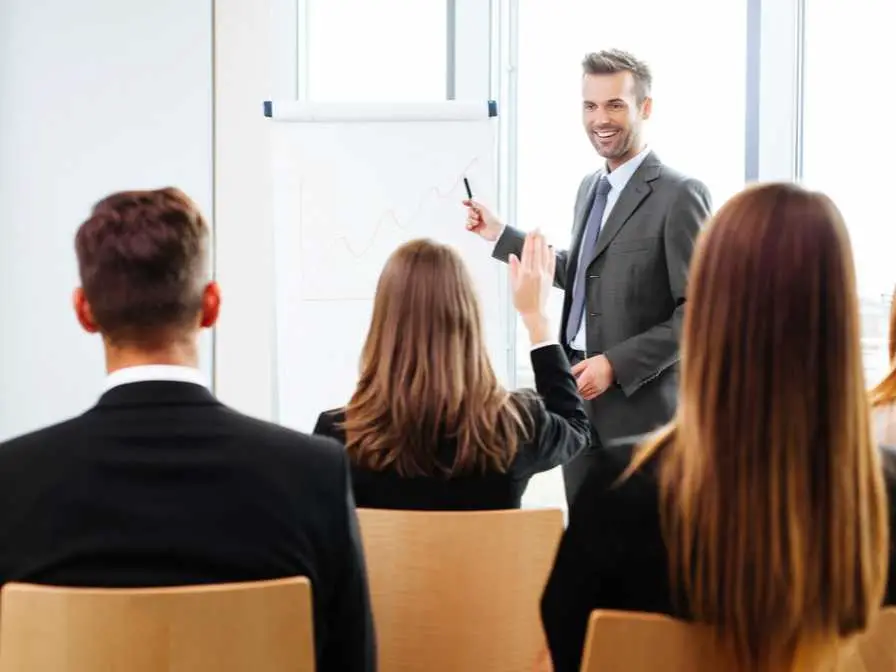 5
Get Licensed And Board-Certified
Students who complete medical school and a successful residency can then apply for their medical license and board certification. Those who graduate from an MD program take the U.S. Medical Licensing Examination (USMLE), while those who graduate from a DO program take the Comprehensive Osteopathic Medical Licensing Examination (COMLEX-USA).
After receiving their medical license, students can take the examination for board certification, which is offered through the American Board of Psychiatry and Neurology (ABPN). Students who sit for board certification can take the test as many times as necessary in order to pass. Certification must be renewed every ten years.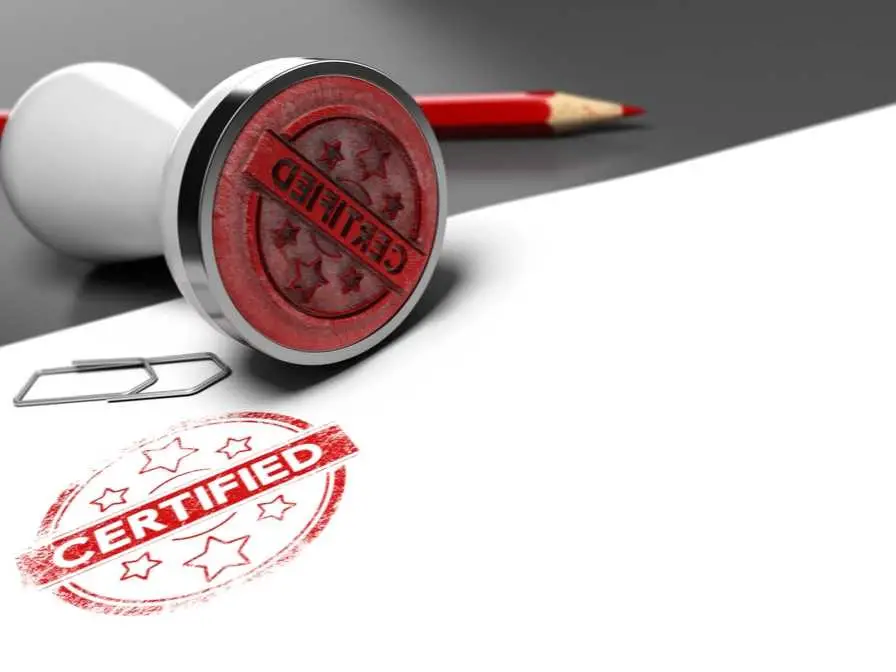 Earning a psychiatry degree and becoming licensed does not mean the education ends. Those who earn their board certification must enter into continuing education programs throughout their career in order to remain certified. For most psychiatrists, this includes an average of 30 credits earned per year. Some states might require even more continuing medical education (CME) credits in order to continue practicing.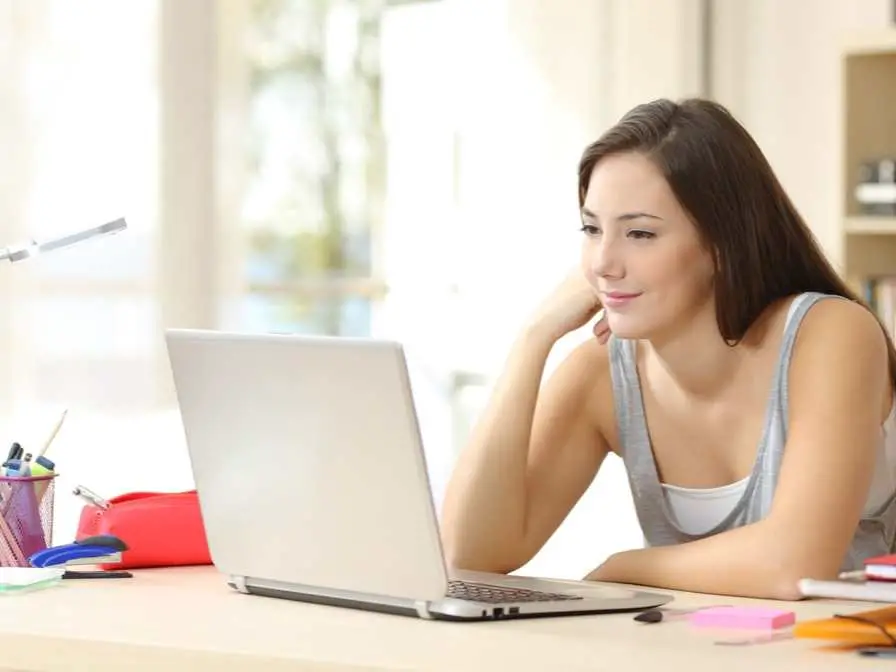 ---
Psychiatrist Salaries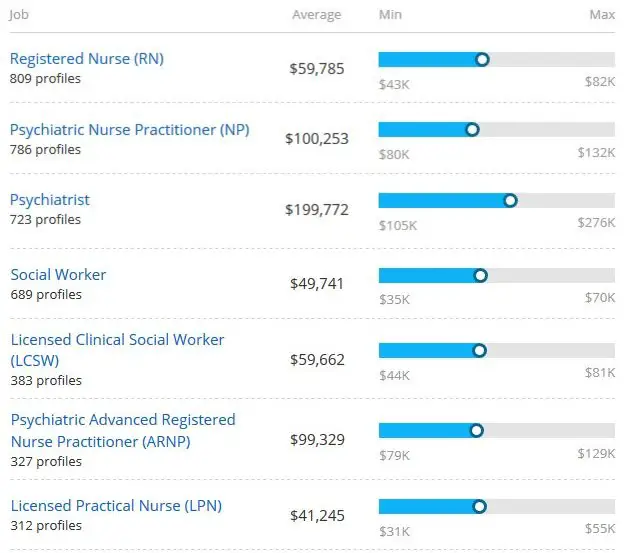 ---
Psychiatrist Degree Levels
Associate
Although an associate degree program in psychiatry does not exist, individuals do have the option to earn an Associate degree in psychiatric technology. Associate degree programs in psychiatric technology differ from certificate programs because they include general education courses, such as English, mathematics, and science. They also touch upon psychological and fundamental nursing concepts, as well as include clinical work.
Mental and developmental disabilities
Developmental disabilities

Legislation and court decisions

Mental retardation
Objectives
Define and classify developmental disabilities

Describe the impact of various disabilities

Recognize the uniqueness of various disabilities
Community mental health
Illness Management

Wellness & Recovery

Co-occurring Disorders
Objectives
Students will explore community mental health theories and practices

Students will be able to identify the socio-cultural factors

Students will become familiar with the practice of Community Mental Health
Drug and alcohol treatment
Addiction and the Family

Medical Model of the Addictions

Treatment Settings
Objectives
Social Alcohol Use and its Effects

Chronic Alcohol Use and its Consequences

Addictive Behaviors
Bachelors
As an aspiring psychiatrist, you'll need to take undergraduate courses in biology, chemistry, math, and physics to meet medical school admissions requirements. Though any bachelor's degree is usually acceptable, majoring in a science discipline or a pre-med field might offer you the best preparation for medical school.
Developmental psychology
Lifespan Development

Biological Beginnings & Prenatal Development

Physical & Cognitive Development
Objectives
Distinguish between major theoretical perspectives in developmental psychology

Articulate various developmental terms and concepts

Apply developmental concepts and theories to everyday relationships and situations
Life science
Domains of organisms

Development of cell theory

Eutrophication, climate changes, and catastrophic disturbances
Objectives
Demonstrate an understanding of scientific reasoning, logic, and the nature of science

Investigate and understand patterns of cellular organization of living things

investigate and understand the classification of organisms
Ethics
Ethical Principles of Psychiatrists

Ethical Conflicts in Psychology

Confidentiality, & Duty to Protect
Objectives
To familiarize students with contemporary ethical and professional conduct issues

To provide students with guidelines for evaluating and resolving ethical dilemmas

To provide students with models for how psychology can contribute to matters of social policy
Masters
To become psychiatrist students must complete four years of medical school to earn a Doctor of Osteopathic Medicine (DO) or Doctor of Medicine (MD) degree. All psychiatrists go through the same medical training as all other doctors, with a focus on learning how the body functions, how to treat all types of disease and explore processes of the mind. The first two years of medical school are spent building a solid foundation in all areas of medicine that includes coursework in anatomy, psychology, pathology, physiology, biochemistry, and immunology.
Anatomy
Introduction to Anatomy

Skull

Nervous Tissue and Nervous System
Objectives
To learn the names and functions of anatomical structures

Be able to effectively utilize anatomic terminology

Possess a basic understanding of the structures and relationships of the human body
Psychology
Introduction to Psychology

Psychology of Personality

Law and Social Psychology
Objectives
Explain the major perspectives of psychology

Describe psychology in relation to other disciplines

Demonstrate knowledge and understanding of theory and research
Pathology
General Pathology

Cardiac Pathology

Laboratory Medicine Theme
Objectives
Classify diseases of various body systems

Management of pathologic conditions

Pathology's role in the diagnosis, staging, and management of disease