How to Become a Project Manager- A Complete Guide for 2020
This article provides in-depth details on How to become a project manager?, What does a project manager do? Degree programs, Steps, Salaries, Job growth, and more.
Probably you've managed a number of projects and thinking about pursuing your career path as a project manager. With proper guidance, anyone interested can succeed in this career by learning project management software, certification courses. Here is a guide to emphasis on how to become a project manager, salaries, educational requirements, and key skills required for exponential career growth. 
Steps to become a project manager are listed as follows,
Choosing Project management as a career path

Bachelor's degree in project management

Project management certification course

Clear the Certification exam

Maintain the certification by continuing education
There are two ways to become a project manager, one being the traditional method of getting educated and earning a degree, the other is by gaining project management certifications and experience by managing projects. 
Overview of the Project Manager Career path
| | |
| --- | --- |
| Career Title | Project Manager |
| Degree Requirements | Bachelor's degree in Project Management |
| Job Growth (2017- 2027) | 33% |
| Experience required | 2-3 years |
| Salary (2020) | $138,218 |
| How long to become a Project Manager | 6 years |
| Required Skills | Interpersonal, Decision-making, Problem-solving, motivator and team player |
What does a Project Manager do ?
A project manager can be defined as professionals who are responsible for the overall execution of the proposed plan for a successful project. They are responsible for handling the team, initiation, planning, controlling, and completing the project. A project manager's roles and responsibilities include,
Preparing a work schedule to direct the flow of work

Effectively interact with the team and build a rapport

assign specific tasks to  delegates and coordinate them accordingly

Monitor the project management phases closely

Use project management software, collaboration tools, and systems to effectively manage projects.

Track the project progress and ensure success within the defined deadline

Maintain the projects under the budget

Guide, mentor, and motivate the teams to work efficiently

Update and document continuously the workflow during the project

Ensure the quality standards are met while the project is undertaken

use tools and techniques to determine the potentials and performance of various teams
---
Steps for becoming a Project Manager
1
Choosing Project Management As Your Career Path
You get a lot of opportunities in every field you enter, but when you decide on pursuing your career as a project manager is not a piece of cake. You must be hardworking, highly motivated and an organized individual to pursue this career. Getting a certification in project management would add more value to your resume and the training you get will fetch you your dream job with a higher salary. while deciding you must also be aware of the time it takes to become a project manager.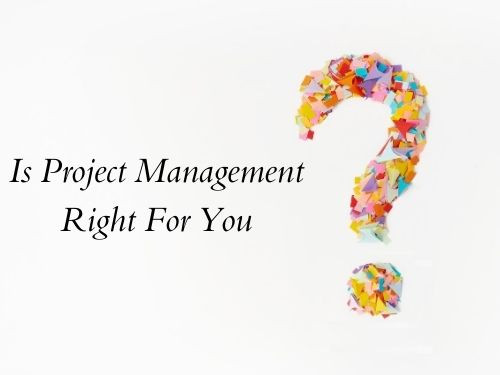 2
Bachelor's Degree In Project Management
After choosing the certification, you educate yourself on project management. You could also choose the Associate's, bachelor's, master's, and doctoral degrees to get an education regarding project management skills.
These project management courses cover the business system analysis, cost analysis, schedule preparation, and controlling projects. The higher-level degree covers management theory, agile management, risk management. Additionally, tools required include Gantt charts, timesheets, and others.
3
Project Management Certification Course
A person who gets certified for the course and specializes in it will always be preferred over a person who has any number of degrees and has no practical knowledge.
Project managers are found in diverse fields, so you choose the course to specialize in according to your interest. The two common certification courses offered by the Project management Institution (PMI) are Certified Associate in Project management(CAPM) and Project Management Professional(PMP).
Other important project management certifications are, 
PMP Certification- Project Management Professional Certification: Eligible after gaining 4500 hours of work experience as a project manager, 7500 hours of experience managing projects, and 35 hours of formal education in project management. 

PRINCE2 certification- (PRojects IN Controlled Environments): Certification focuses on the project and process level methods.

SCRUM Certification: Suitable for product managers or for the ones working on IT projects.
You could also become a project manager without experience just by completing the certification courses and gaining experience.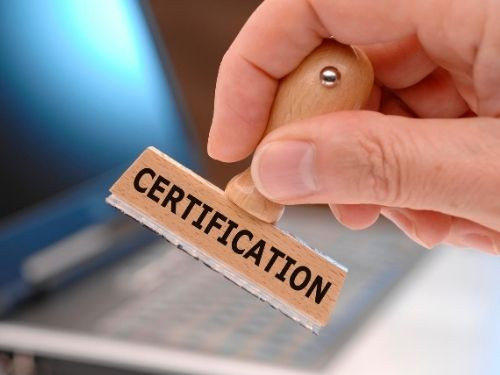 4
Clear The Certification Exam
As you complete your education, you prepare for the certification exam. By clearing the exam, you get certified and this takes you closer to your success and adds value to your skills by making you unique from other applicants. You could also take up online exams and get certified by the International Association of Project Managers. The exam covers topics such as risk analysis, team management, project close-out, and project review.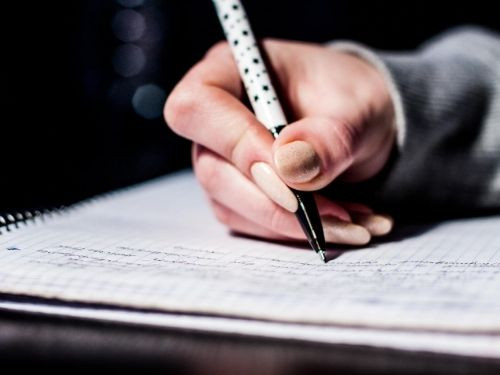 5
Maintain The Project Management Certification
The certification you earn has a validity of five years and the certifiers have different requirements, i.e: You must write the exam every five years, You must complete 60 Professional development units every year to maintain certification. Your project management certificate holds value and emphasis on your skills which in turn help in pursuing a career in various sectors including IT, Mechanical, Business, and others based on your interest.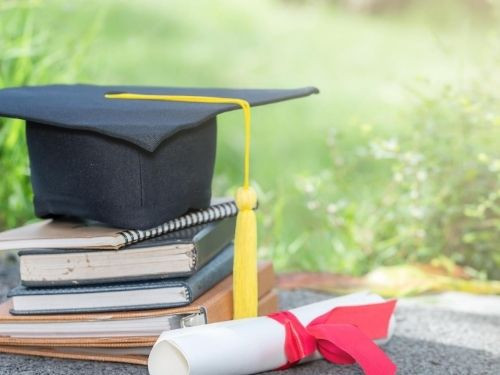 ---
a Project Manager Degree Levels
Bachelors
This four-year degree gives you formal education training on the basic concepts of management practices, industry regulations, budget to become an engineering project manager. This degree gives you other on-campus benefits such as internships, job opportunities.
The project management jobs are spread across various business fields hence this degree is the first step you take towards the Master's degree.
Masters
A master's degree in project management is a two years program that helps you pursue careers in various fields of business with execution, organizing, and directing projects. This includes both the theoretical and practical concepts that lay a foundation for relevant project management skills. Students also learn about entrepreneurship and soft skills such as communication, leadership, organizing skills. The Online Master's in project management program accelerates your learning process offered to work professionals who are committed to achieving their career goals.
Doctorate
This degree program takes 60 credit hours for a student to obtain this degree and two to three years for a part-time program to specialize in another field of project management of your choice. The courses are designed to build strategic competence and research skills.
Certificate
To get a certification from the Project management institution(PMI) you can take up courses such as CAPM and PMP. These courses are differentiated from each other by the hours of work experience. You qualify for the CAPM if you have work experience of about 1,500 or if you have completed 23 hours of education. For PMP, you require 4,500 hours of work experience or 35 hours of education. Completing the certification courses will give an upper hand on the technicality and the key skills required for a person with no experience and land on the project manager's job easier. These courses give you practical knowledge on the subject and help you to get a higher earning potential.
---
Academic concentrations to become a Project Manager
Developing skills and knowledge is very important, the degree program offers both general and practical courses to enhance the skills of the student. 
One good news for prospective students who aspire to become project managers is, you can enter this career path even without a degree or without experience as the certifications and knowledge on project management software will make you efficient to work efficiently. 
However, educational requirements for a project manager adds up to your qualification and also help in gaining higher positions. Here are some common concentrations offered in project management, 
Fundamentals of Project Management
This course provided knowledge on planning principles and the execution of methodologies to increase the efficiency of the project. It also deals with organizing events, utilizing resources effectively, analyzing project results, and planning to overcome the challenges. 
Skills developed
Learn to initial and plan the project

Analyze the plan and organize the tasks

Risk management

Execution of project with continuous monitoring
Cost, quality, and team management
Course to understand the project management principle to maintain the project under the budget, The estimation of project budget, cost estimation, quality assurance, and reliability, working in teams, and other necessary skills.
Skills developed
Project budgeting 

Managing the project under the budget

Quality management
Communication and risk management
Course offered to study the principles and importance of communication, managing risk. It also focuses on the identification, measuring, and responding to the risks, and managing the responsibilities of a project manager.
Skills developed
Study the importance of communication

Risk management

Communicate well to convey
Ethics, Values, and Social responsibility
This is a core course of project management that educates about theoretical and practical concepts of ethics, ethical decision making, the value added to the project 
Skills developed
Ethical decision making on the working model

Learn social responsibility in a personal and professional level

Ethical theory on the working model
Quantitative analysis
His course helps in studying the quantitative techniques of the business project and suitable decision making. The analysis includes the explanatory analysis, descriptive statistics, inferential statistics with the analysis of variance, correlation, regression, chi-square analysis.
Skills developed
Analysis of the project using various quantitative techniques

Research in quantitative methods

The quantitative models used by managers to analyze project development

Understand the project development and distribution at various stages.
Managerial finance
This course offers core knowledge on the financial management of the project, estimation of budget,  maintaining the project under the budget. Acquire financial management skills to plan, develop, and monitor the project under the challenges faced in the organization.
Skills developed
Exploring the various theoretical concepts of financial management

Structuring the project capital, procedural finance

Learn the firm's financial functions and how to maximize the shareholder's value.
Organizational behavior and change
The core course offers essential knowledge on the behavioral aspects as an individual and in teams, being adaptive to the situations, understanding, motivating, and enhancing the productivity of the teammates. 
Skills developed
Understanding the work culture, diversity in the organization

Leadership skills

Effective communication

Changing the work-related behavior in an organization
Project manager salary
According to the 2020 statistics, a project manager makes an average earning of about $138,218 and can range anywhere between $123,043 to $154,729 annually. Usually, the top 10% of the project managers make about $169,760 and above based on their technical skills and proficiency. This depends on various factors such as education, certification, additional skills, and experience.
Prospective project managers can also earn about an average hourly wage of $37 which ranges between $32 to $43. The higher 10% of project managers can expect an hourly wage of about $48. 
| | | | | | |
| --- | --- | --- | --- | --- | --- |
| Project Manager Salary breakdown- 2020 | 10th percentile | 25th percentile | 50th percentile | 75th percentile | 90th percentile |
| Annual Salary | $109,226 | $123,043 | $138,218 | $154,729 | $169,760 |
| Hourly Salary | $28 | $32 | $37 | $43 | $48 |
Job growth
The job growth of a project manager role is immense of up to 33 percent and at the end of 2027, 1.5 million new jobs are being created with increasing salaries. The project manager has a wide scope and this is due to their adaptability to various other related professions. With good knowledge of technical skills, tools, and techniques, you could add more value to the project manager's role.
For example, project managers in the manufacturing industry perform specific duties and roles to implement agile projects with suitable software such as Basecamp, Teamwork projects, JIRA, and others to plan and manage teams. This helps them work efficiently and bring an interactive medium between the teams through effective collaboration. 
Like any other job, project management careers have their pros and cons. As a project manager, you must avoid over meta-work such as presentations, discussions, reporting, and frequent meetings which lead to reduced productivity. Also, the project doesn't completely belong to the project manager also, product and program managers can involve and their insights hold value. being an ear to the team's opinion and implementing good coordination will make you a successful project manager. 
Job concentrations
The job opportunities have increased diversely in various fields with varied role descriptions.  Some career concentrations are Project coordinator, Project scheduler, Assistant project manager, senior project manager, and other advanced roles.
Educating yourself to become a project manager not only lets you pursue your job as a project manager but also opens the door to other opportunities such as,
Construction manager
Salary- $53,000 to $110,000
A project manager can work well as a construction manager. The roles include looking after the various construction aspects from the start completion of that project. Organizing and managing the budget to ensure no delay in the completion of the project is one of the primary tasks. Overcoming the challenges and problems that arise during the tasks are overseen by the project manager. You are required to get a high school diploma and extensive work experience or a bachelor's degree in this related field. 
Database administrator
Salary- $53,000 to $110,000
Project managers who look up to information technology and other fields can land on this job to manage the database while working on the projects. The administrators organize, monitor, and update the information with secure technology to ensure no data is lost. This job role requires you to have a bachelor's degree in computer or information technology with the management certification. 
Top executives
Salary- $189,000
The top executives are people who look after the overall functioning of employees towards achieving a common goal. They work on supervising the tasks and also manage the projects with the tasks of hiring the managers, reviewing the financial records, controlling the progress and performance of the organization, managing the contractors, and others. The role requires a bachelor's degree and work experience with a management certification to enhance the application.
General manager
Salary- $42,000 
A general manager is a professional who looks after the overall company's operations and responsible for managing the revenue and controlling the cost of the company. Although in small companies, general managers are given the tasks of the top executives. According to the Department of Labour, the general managers are most employable as they have the managerial skills that can be adaptable to any field of work. 
Business analyst
Salary- $57,000 to $100,000
A business analyst is a person who analyses the business domain or the organization, Its processes, documents related to business, and evaluating the business models with the integration of technology. After sufficient analysis, they propose the possible improvements that can be made to improve the processes, services, and data analysis. 
List of Best colleges for Project Management
Stand out skills for a project manager
To succeed as a professional, the project manager must possess core knowledge and soft skills as the project's success and failure depend on the abilities of the project manager. Here are some management skills set to guide you, 
Technical knowledge- A project manager must have a good combination of both core technical skills and practical skills to excel in this profession, They must be keen on learning the skills to overcome the challenges and communicate effectively to their teammates and clients. With a sound technical background, they understand the ups and downs of the project progress well and work on improving it.
Risk management- As a project manager, you must be ready to take risks and tough decisions for the improvement of the project. You must also have good observation skills and identify the risks arising during the project development and planning phase.
Leadership- In this profession, leadership is an interpersonal skill and plays an important role. It is developed with time and experience, you are not given a team straight away to lead. A good leader makes a team and uplifts all teammates with his progress, these qualities are required for the project manager's success.
Communication- It is a core skill and essential to interact and guide with his team. His ideas and visions come to life when he communicates effectively. With the diverse team members, his communication acts as a bridge between their work and him to develop the project and increase their productivity.
Problem-solving- This is a core skill useful for the project manager's career. When the problem arises, he thinks about the problem in various dimensions and develops a solution with his effective problem-solving capacity.