How to become a Doctor
This article provides in-depth information into What is a Doctor? What Doctor do? Degrees for Doctor, Steps to become Doctor and much more.
Doctors are licensed and specially trained professionals who provide diagnosis, treatments, and counseling to individuals with diseases, illnesses, and injuries. Among many responsibilities some of the most important responsibilities include examining patients, collecting patient's information, performing diagnostic tests, and discussing test results. There are two main categories to become a doctor- Medical Doctors (MD) and doctors of osteopathic medicine (DO). DOs might also use preventive medicine and holistic care methods. Doctors most often have a field of specialization. 
To become a doctor, you must follow these steps:
Earn a Bachelor's degree
Complete with a passing score in MCAT
Progress from a medical school
Specialize through residency programs
Gain Sub-specialities through fellowship programs
Earn a licensure
Become Board-Certified
Other information on the career prospects are detailed below,
| | |
| --- | --- |
| Career Title | Doctor |
| Degree Requirements | Medical Degree(MD) or Doctor of Osteopathic Medicine(DO) |
| Job Growth (2018- 2028) | 7% |
| Experience required | 4 years |
| Salary (2020) | $230,419 |
| How long to become a Doctor | 12 years |
| Required Skills | Interpersonal, Communication, Patience, Problem-Solving |
What does a Doctor do ?
Most doctors work irregular hours, including graveyard shifts and weekends. The financial potential in the field of medicine is great especially those that practice in private are able to earn higher incomes. A doctor's job is stressful and requires emotional stability.
The time taken to become a doctor is long and can take about 13 years approximately while it is worth spending time as the career aspects help you in landing on a high potential career. 
---
Steps for becoming a Doctor
1
Earn A Bachelor's Degree
Medical school admissions require students to complete a four years bachelor's degree program from an accredited college or university. While there is no mandatory major recommended for students who want to pursue a career in medicine, students who pursue majors in pre-med, biology, math, physics, and chemistry have better chances of getting accepted in medical schools. Students can gain healthcare experience while pursuing a bachelor's degree by volunteering in hospitals, clinics, or other healthcare environments.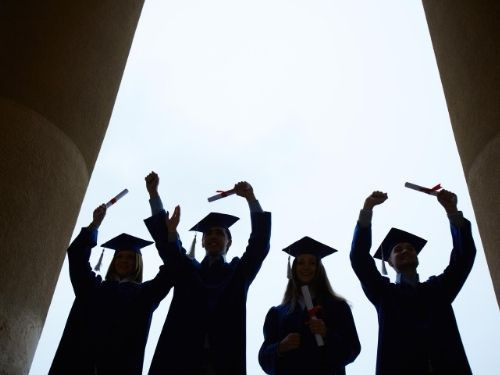 2
Clear The Medical College Admission Test (MCAT)
After completion of a bachelor's degree program, students interested in pursuing a career in medicine have to register for, take, and pass the Medical College Admission Test. The MCAT is a standardized multiple-choice examination used by medical school admission committees to assess the candidate's capabilities. The content areas that are tested on the MCAT include Biology, general chemistry, organic chemistry, and physics. The MCAT also assesses a student's problem-solving capabilities, verbal reasoning, and writing skills. Students can take the MCAT up to three times a year. Higher the MCAT scores, the better are the chances of getting accepted in top medical schools.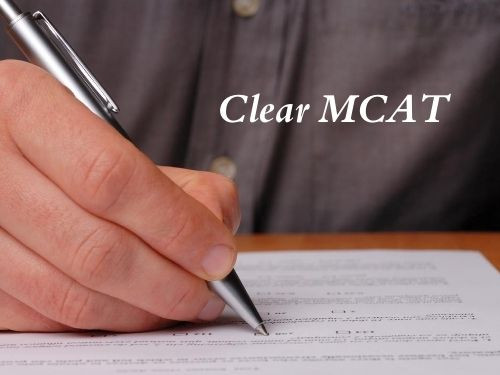 3
Graduate From Medical School 
There are two primary medical degrees offered by all medical schools- Allopathic Medical Degree (MD) and Doctor of Osteopathic Medicine (DO). A medical school program typically takes four years to complete. In the first two years of medical school, students usually attend classroom and laboratory rotations. During the final two years, students work in hospital settings treating real patients under the supervision of licensed and experienced doctors. Medical school coursework usually includes pharmacology, anatomy, physiology, and pathology. Students also study the practice of medicine and legal issues related to healthcare. In the clinical experience, students cover a variety of areas including neurology, radiology, and medicine. This clinical experience also gives students a chance to find out which type of residency they would pursue after graduation.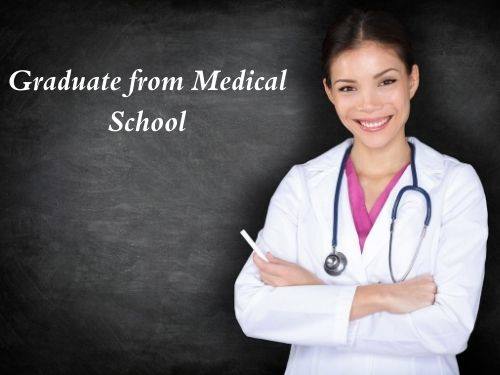 4
Complete Residency Program
Students will have to enroll in a residency program after graduating from medical school. A residency program takes a minimum of three years to be completed and can take up to eight years. The length of the residency training period depends on the specialty chosen by the prospective doctor. During residency training, prospective doctors will be diagnosing and treating patients in hospital settings under the supervision of experienced doctors. Students receive a stipend during their residency training period.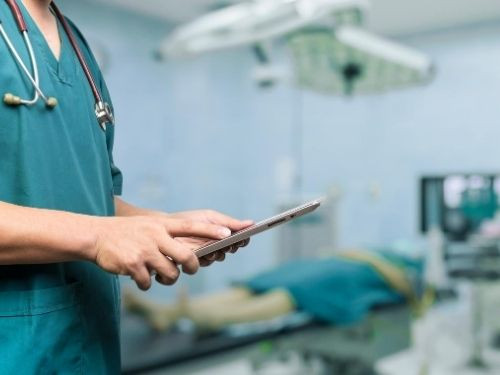 It is not compulsory for doctors to pursue a fellowship program. It depends on the sub-specialty. The time period required to complete a fellowship is anywhere between one to three years. During the fellowship, much like a residency student, prospective doctors will be treating patients directly under the supervision of licensed doctors. A stipend is awarded to those that pursue a fellowship program.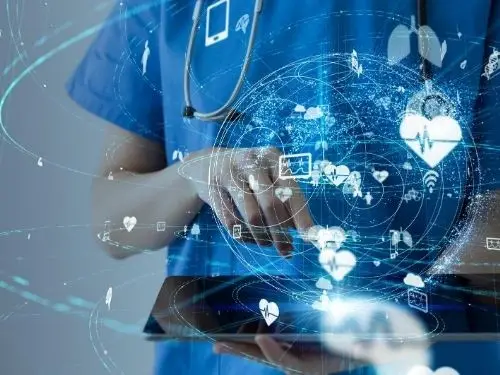 Before being able to practice, a doctor must obtain state licensure in addition to the medical license. The US medical licensing exam (USMLE) is a three-step exam that is a must for MDs. The Comprehensive Osteopathic Medical Licensing Examination (COMPLEX_USA) must be taken by DOs. The state licensure usually takes three to nine months to obtain a license after submission of the application. Sate licenses need to be renewed periodically and each state has different laws for obtaining licensure. Doctors applying for renewal of a license is required to complete a minimum number of hours in continuing education in order to be eligible for the renewal exam.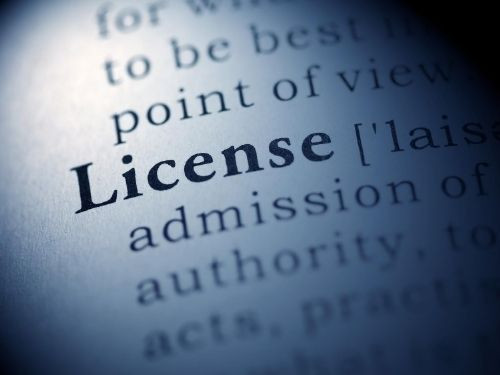 Doctors are certified in their specialties by the American Board of medical specialties. Previously board certification was only an option and not a compulsion, but, most hospitals now require doctors to be board certified. In order to be, board-certified students have to take a written and oral examination. Most doctors take the board certification exam in the late summer or fall every year after completion of a residency program or a fellowship training program in June or July.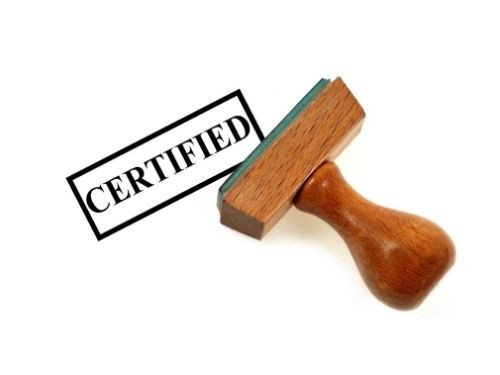 ---
Doctor Degree Levels
Associate
At an associate level, medical related degrees mostly focus on office work, administrative duties, and record keeping skills. Basic technical knowledge is provided so that student can handle routine clinical laboratory tasks.
Medical Assisting
scheduling appointments

capillary puncture

electrocardiography

phlebotomy
Objectives
provide care to patients

Verify patient information

Recording medical history
Medical Office Administration
word processing

data entry

spreadsheets programs
Objectives
To perform administrative & clinical tasks

Running office operations

Clerical and related workings
Health Information Management
Information Management System

Billing and coding
Objectives
Collection of medical records

Storage of medical records

Retrieval of medical records
Bachelors
To enter a medical school bachelor's degree is necessary.  Although there is no specific degree or major is required to get into a medical school, it is advisable to study programs heavy on biology and chemistry like Bachelors of Science (B.S) in Biology. Students have to prepare to take a Medical College Admission Test (MCAT).
Pharmacology
Drug Nomenclature

Dosage Calculations

Pharmacokinetics
Objectives
Study use and effects of drugs

Action of drugs

Naming of drugs
Genetics
DNA: The chemical nature of the gene

Chromosomes and cellular reproduction

Basic principles of heredity
Objectives
Understand the significance of meiosis

Study of genes, genetic variation, and heredity

Understand cause and effects of mutation
Human Physiology
Cell Structure & Metabolism

Neurons & the Nervous System

Blood & Body Defences
Objectives
Physiological concepts of homeostasis

Control mechanisms

Functions of body systems
Masters
Students in the United States complete their Masters in Medical School after qualifying MCAT. There are two types of medical school programs in the United States: allopathic (MD) and osteopathic (DO).The Medical school consists of four years of medical training and education, two years of book study and laboratory work and two years of clinical experience, going through rotations at clinics and hospitals.
Diagnostic Tools and Testing
Select appropriate diagnostic tests

interpret and analyze test results

evaluate specific screening tests
Objectives
Develop systematic approaches

use of tools used in different areas

Conducting error-free tests
Clinical Epidemiology
Statistical analysis

Knowledge of research study design

Critical use of research
Objectives
Use of research literature

practicing evidence-based medicine

Application of epidemiological principles
Critical Care
Care principles in acute care settings

Conducting rounds

Case management
Objectives
To provide a practical experience of care

Treatment of an ill patient

Review of clinical principle
---
Salary of a doctor
As much hard work, dedication, and perseverance go into studying to be a doctor, the career of a doctor is financially rewarding. The average annual salary of a doctor ranges anywhere between $100,000 to $400,000. The profession of a doctor is a novel profession and is one of the highest paying jobs in the country
Job Growth of a doctor
The job growth for doctors is projected at 7% between 2018 to 2028. In order to grow continuously in the profession, doctors need to ensure that they enroll in advanced certification courses from time to time to enhance their knowledge and be up to date with the new innovations in medical tools and techniques. Doctors also need to ensure that they renew their state licensure after every 10 years. 
Aging, insurance reform, and chronic illness drive steady demand for healthcare services. The Administration on Aging projects that the number of Americans aged 65 and older will account for more than 21 percent of the population by 2040 and the Affordable Care Act expanded Medicare and provided insurance to nearly 17 million people who previously did not have insurance. Finally, according to the Centers for Disease Control and Prevention, early half of the country's population—approximately 117 million people—are living with a chronic disease.
Career Concentrations
Following are some of  the career concentrations for a doctor:
Internist
The primary job of an internist is to provide complex medical care to patients dealing with both common and chronic illnesses. Internists are responsible for diagnosing and treating diseases that impact the digestive, circulatory, cardiovascular, respiratory, and endocrine systems.  They work from both their private clinics and in hospital settings. 
Family Physician
The primary role of a family physician is to provide general medical care to patients in clinics, hospitals, and other medical settings. They diagnose and treat illnesses including acute and chronic health problems and also provide preventive care services. Some of these services are immunizations, health screening tests, and annual check-ups. In case of serious illnesses, family physicians collaborate with other specialists to provide appropriate treatment.
Surgeon
Surgeons are doctors whose primary responsibility is to perform surgeries of different body parts and organs. While some doctors work as general surgeons others specialize in different fields. General Surgeons use minimally invasive procedures and techniques to treat conditions like the appendix, gallbladder stones, tumors, etc. Specialist surgeon specializes and operates cases of cancer, organ transplant, pediatrics, orthopedics, and trauma
Anesthesiologist
The primary job of an anesthesiologist is to administer and monitor anesthesia for patients during diagnostic and surgical procedures. During any procedure, an anesthesiologist monitors the condition of the patient including body temperature, vital signs, and the patient's consciousness level. After the completion of a surgical procedure, anesthesiologists coordinate with post-anesthesia nurses to help revive the patient to their senses. To become an anesthesiologist, one must earn a master's degree, complete training at the residency, and get license which is explained in detail where you must follow a number of steps systematically. 
Pediatrician
Pediatricians are responsible for treating children from birth to young adulthood. Pediatricians not only treat the physical problems of children but also take care of their emotional and social development. Pediatrician provides a wide range of services including preventive health to the diagnosis, assessment, and treatment of serious illnesses among children.
Preparing Yourself a career as a Doctor
Students that want to pursue a career in medicine must be dedicated since high school as the entrance exam for medical schools are competitive. Following are the ways to prepare yourself for a career as a doctor:
Complete High school or GED
It is important that a student complete High school or an equivalent like GED in order to be able to get into an undergraduate degree program which is one of the main prerequisites of a medical school program. 
Enroll in an undergraduate program with pre-med
It is a must for students to complete a four years undergraduate program before being eligible to apply for any medical school programs. While there are no compulsory majors to be undertaken for med schools, students who undertake pre-med have better chances. The other majors that students may take up are biology and chemistry
Maintain an above-average GPA throughout
While it is compulsory for students to take the MCAT, it is important that students maintain a standard above average GPA throughout their high school as well as their undergraduate studies in order to have a better chance at getting through their choice of med school
Stand out skills for a Doctor
Professionalism: Doctors should be able to handle cases in a professional way which includes ethical and fair means of treating a patient. The doctor cannot be biased towards any patient.
Medical Knowledge: Doctors should have enough knowledge so as to be able to provide correct treatment to a patient including prescribing medicine, referring to the right doctor and surgery after correct diagnosis
Communication skills: Doctors work all day long with patients of different age groups and from all walks of life. Doctors should possess the ability to communicate effectively including listening to patients' woes, their families, and other medical professionals.
Patient care: in today's world it is important for a doctor to be well mannered. Empathy, confidence, being respectful and thoroughness helps doctors connect with patients better which in turn helps in the smooth functioning of the treatment. 
Dedication: The profession of a doctor is a novel profession and it totally revolves around saving lives. This requires a lot of dedication and the doctor should have the attitude of always wanting to learn more.