How to become a Sports Agent
This article provides in-depth information into What is a Sports Agent? What Sports Agents do? Degrees for Sports Agents, Steps to become Sports Agent and much more.
Sports agents negotiate contracts for athletes. They are generally the figurehead in negotiating for their athletes to generate supplemental incomes, such as public media appearances, marketing, advertising, and endorsements. When they are not working out contracts, sports agents are mingling to promote the athletes they represent. Although it is not a requirement that sports agents have a college degree, the competitive nature of the field may dictate the requirement of a graduate or law degree to become a sports agent.
The details to follow to become a sports agent are,
Earn a Bachelor's degree in Sports management or business
Gain experience through internships and entry-level positions
Get Registered/Certified
Consider graduate degrees
Aim at advancing your career
| | |
| --- | --- |
| Career Title | Sports Agent |
| Degree Requirements | Master's degree preferred, but no specific requirement |
| Job Growth | 10% |
| Experience required | 5 years |
| Salary (2020) | $51,699 |
| How long to become a Sports Agent | 6 years |
| Required Skills | Communication skills, marketability, professional attitude |
What does a Sports Agent do ?
Sports agents are responsible for managing the careers of athletes. They also represent their clients and help them reach a financially rewarding agreement in their contract.
Scouting for new and talented athletes and players at sports matches and events.

Finding opportunities with organizations for athletes and players.

Managing client's marketing and endorsement activities.

Representing clients if there's a dispute with the organization that employs them.

Acting as a media spokesperson for the client.

Handling contract and salary packages.

Supporting clients during times of personal difficulty, loss of form, or when they're under pressure.
---
Steps for becoming a Sports Agent
1
Earn A Bachelor's Degree
On average, most sports agents need to have at least a Bachelor's degree. Aspiring sports agents can pursue degrees in sports management. Other most suited courses to take for becoming a sports agent include marketing and business management. A sports management degree program combines coursework relating to business with courses that provide basic instruction on exercise science. to pursue a clear career path, choose appropriate majors for sports agents.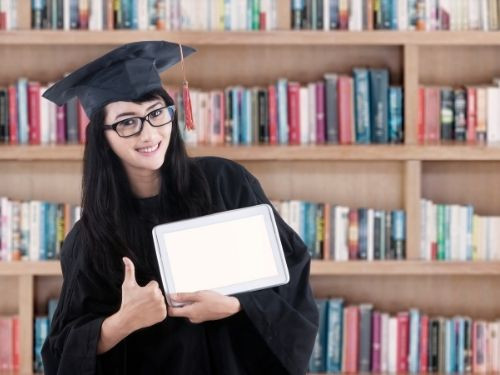 A student should try to gain a real-world internship through an internship. Students will benefit from an internship at a sports management agency or through gaining experience in sales, which helps with developing persuasive speaking skills.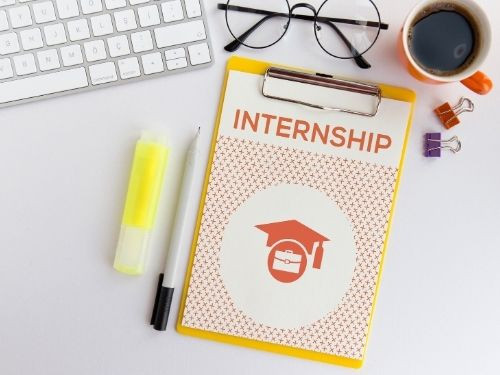 3
Become Registered Or Licensed
Some states require sports agents to have a license and be fully registered. Due to there being no formal or regulatory governing boards, requirements can vary from state to state. Typically, potential agents may only need to agree to a background check along with a registration application. Of course, they will also need to pay for any required registration and licensing fees associated with these courses.
4
Consider Opportunities For Career Advancement
Sports agents may also want to think about enrolling in law school. Law school will provide the technical knowledge to aid in reading the "legalese" of a contract as well as negotiating a said contract on behalf of the athlete they represent. Obtaining a law degree is not a mandate for this field, but it would provide an edge in negotiations. Agents may want to consider Master's degrees that provide actual training in sports management, such as an M.B.A. degree. With this degree, students will gain detailed knowledge of the sports industry. Also, the time taken to become a sports agent is worth investing in for a better future.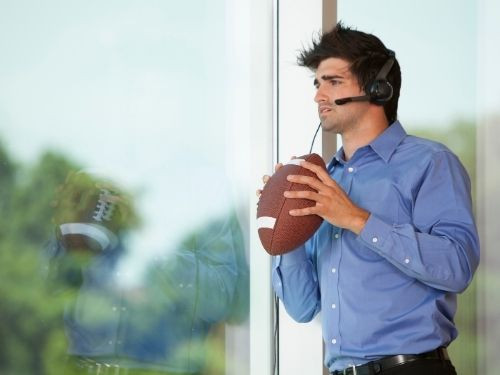 ---
Sports Agent Degree Levels
Associate
An associate degree in sports management help students develops a deeper understanding of industry and business principles. Students also study practical and theoretical aspects of fitness and athletics through team building exercises. Coursework in a sports management associate's degree program includes fundamental computer skills, product promotion, advertising, public relations and business law.
Physical education leadership
Self-Evaluation and Personal Philosophy

Skills, Qualities, and Techniques of Leadership

Best Practices for PE Leadership
Objectives
Exhibit leadership traits in large and small group settings

Engage in service opportunities

Implement initiatives and problem-solving tactics
Introduction to sports management
Professional Sport

Sport Marketing

Event Management
Objectives
Applying management skills to events and organizations

Explaining key components of sports management

Demonstrating a strong knowledge foundation of the sport industry
Introduction to business
Business Environment

Effective Communication

Developing a Business Mindset
Objectives
Develop a basic understanding of the free enterprise system

Understand how business ethics apply to customers and other stakeholders

Understand the basic forms of business ownership
Bachelors
A bachelor's degree is a crucial step to prepare for a successful career in sports management. Aspiring sports managers have many different options in developing a sports management degree plan. Choices for a bachelor's degree in this field include specialties in Sports Management, Marketing, Business Administration and Accounting as well as areas such as risk management or fitness and wellness.
Marketing
Marketing Mix

SWOT Analysis

Target Market & Segmentation
Objectives
Understanding the importance of strategic marketing

Analyze the external environment to identify opportunities or challenges

Identify and classify marketing segments and targets
Business Administration
Principles of Management

Business mathematics and statistics

Business Economics
Objectives
Provide a basic understanding of management

Effective communication skills

Entrepreneurship skills
Business law
The legal system and the legal environment of business

Contract law

Investigate commercial paper and negotiable instruments
Objectives
Describe the U.S. legal system and the legal environment of business

Describe the relationship between ethics and law in business

Define relevant legal terms in business
Masters
Coursework at the master's level will prepare a student for management and administrative roles within the sports management and sports medicine fields. Generally, students can pursue an MBA or a Master of Science.
Management for Organizations
The Dynamics of People and Organizations

Models of Organizational Behavior

Organizational Culture
Objectives
Introduction to management theory and practice

Planning, organizing, leading and controlling

Technology-driven and global organizations
Public Relations Practice & Promotional Writing
Research/Gathering Information

The ART of the PITCH

Social Media PR, e-Releases
Objectives
An introduction to current procedures and duties of public relations

Write news releases

Brochures, speeches, reports, memos, and scripts
Sociology of Sport
Different levels of sport

Sports in relation to social stratification

Race, gender and social discrimination
Objectives
Historical contexts which created and shaped the growth of the sport

Understand the political and economic forces shape sporting experiences

Improve one's ability to articulate complex arguments
Doctorate
A Ph.D. in sports management generally originates in education or sports administration but Ph.D. candidates may also focus their research in areas like interscholastic athletics, sports marketing, sports leadership, sports medicine, risk management or the psychological and sociological aspects of sports.
Sports Marketing
Introduction and Marketing Through Sports

Marketing of Sports

Emerging Issues in Sports Marketing
Objectives
The marketing tools for sports marketing

The perspectives of participants and spectators as sports consumers

The marketing mix options for sports products
Sport Medicine
Athletic Training as a Career

Prevention of injury

Injury Healing
Objectives
An insight into the field of sports medicine

An overview in the areas of prevention, treatment, and rehabilitation of athletic injuries

To instruct students in basic first aid and emergency care
Risk Management
Insurance and Risk

Introduction to Risk Management

Types of Insurers & Marketing Systems
Objectives
Engage students in active discovery of risk management principles

Challenges, tools, and process of implementing risk management program

Ways in which businesses and society assess, control, and transfer risk