How to Write a Student Loan Goodwill Letter
Wondering, "what is a goodwill letter?" Learn how to write a goodwill letter for student loans and more.
Updated by B Harshitha on 1st September 2021
Student loan providers and servicers aren't very forgiving, especially when it comes to missed or late payments. Tardy or missed loan payments will cost you late fees, higher APRs, a 7-year blemish on your credit report, and a tanked credit score. But, the worst consequence is your tarnished ability to access favourable loan terms for future credit. Mortgages and business loans are quite difficult to obtain if you have records of missed loan payments on your credit file. 
Despite the consequences, we know that sometimes, late or missed payments are inevitable. Being a student with little income and high expenses can easily result in the odd missed payment. If you find yourself missing payments on your student loans for any number of reasons, you might want to reach out to your student loan servicer. That's where a goodwill letter comes in handy. A goodwill letter for student loans is a great step in addressing missed or late payments, and is sometimes even enough to erase late payments from your credit report. Many students write goodwill letters to remove late payments from their credit reports. 
We'll go through the ins and outs of goodwill letters, specifically student loan goodwill letters, to help you understand "what is a goodwill letter," and to learn how to write a goodwill letter. We'll look at specific goodwill letter templates and sample goodwill letters to help you prepare one for yourself. 
TABLE OF CONTENTS
What Is a Student Loan Goodwill Letter?
When Should I Send a Goodwill Letter?
What Is a Student Loan Goodwill Letter?
A student loan goodwill letter is a letter written by a student to a student loan servicer requesting erasure of any records of late or missed student loan payments. Specifically, the letter requests that the servicer/creditor ask credit bureaus to remove any records of late or missed student loan payments from the student's credit report. Student loan goodwill letters can be used for both federal and private student loans.
A goodwill letter also describes a student's specific financial and personal situation, offering any context and evidence of goodwill towards the student's missed payments. For example, a lender might offer leniency to a student who faced death in their family. In some cases, goodwill letters point out errors and mistakes in a loan servicer's assessment. Most goodwill letters have a calm, apologetic,  and soft tone to appeal to the reader's sympathy. 
When Should I Send a Goodwill Letter?
Here are some scenarios that might warrant a student loan goodwill letter:
Technical Issues
Sometimes your loan servicer might not record your payment properly due to technical issues. either on your end or the servicer's end. If this happens, confirm the technical issue with your servicer. Then, write a goodwill letter to your lender explaining what happened and requesting that they withhold the late or missed payment information from the credit bureau. 
Personal Issues
Being a student is expensive and stressful, and guess what — that's a good enough excuse to write a goodwill letter. If you simply had a lot going on in your life, describe your situation in a goodwill letter. High stress levels, financial illiteracy, confusion in the student loan process, death or illness, and other personal issues are all valid topics to discuss in your letter. 
Wrong Address
If you receive bills in the mail, your loan servicer might send your bill to the wrong address. Make sure you always update your personal information on your loan servicer account, including if you move to a new address. If you missed a bill for this reason, you could describe the situation to your loan servicer in your goodwill letter. 
Negative Closed Account
If you have a closed and charged off negative student loan account, it could still show up on your credit report. In this case, you might want to write a goodwill letter to your lender. If your negative closed account remains on your report, your credit score will continue to drop.  
What Documents Should I Include With My Student Loan Goodwill Letter? 
A mere description of your situation won't be sufficient for the lender or servicer. They need details to make sure they know who you are, and which loan and payments you're drawing to their attention. Make sure you include the following information and documents with your letter:
Name, phone number, address, and email 
Credit bureaus listing mistaken report
Creditor information - name, address, 
Account number and other important banking details 
Bank statements showing your general ability to pay on time
Any other documents that prove your described issues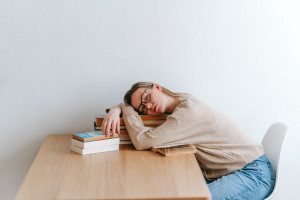 How to Write a Student Loan Goodwill Letter
Student loan goodwill letters, also known as goodwill forgiveness removal letters and goodwill adjustment letters, require some thought before drafting. In your letter, you don't want to appear rude, misinformed, or secretive.
Use these tips to write the perfect goodwill letter:
Be Polite and Personable
Debt and credit worries are stressful. It's easy to lose your temper over the phone or even with a person if you're discussing something that worries you. Make a conscious effort to maintain a neutral, polite tone with your creditor or servicer, even if they were the ones who made an error. And, make sure to address a specific representative or department instead of the generic "to whom it may concern" opening. This channels a more personable voice 
Be Accountable
Describe your overlooks or wrongdoings early in the letter. Take responsibility for late payments, but also explain your situation and how it made it harder for you to make your payments. Additionally, take this time to assure your lender or servicer that you are capable of making future payments. Include proof like bank statements to demonstrate your financial capability, and to gain their trust. 
Keep It Short and Sweet
Explain your situation and include pertinent details, but don't write an elaborately long letter. Your loan servicer will appreciate it!
Student Loan Goodwill Letter Sample 
Drafting a goodwill letter might feel intimidating at first. It's always helpful to refer to a goodwill letter student loan example. Use this student loan template to draft your student loan goodwill letter:
[Your name]
[Your address]
[Account number]
[Last four digits of your Social Security number]
[Date]
To [Student loan lender/servicer],
Thank you for this opportunity to discuss my issue with you. My name is [Your Name], and I'm writing to discuss a late/missed payment I noticed on my credit report. 
It has always been a pleasure working with your organization, and I appreciate your support over the months/years in helping me manage my student loans. I have always maintained a good repayment record up until now, and rarely, if ever, paid anything late. 
Recently, I experienced a sudden [insert personal issue] which severely impacted my ability to make payments on time. Had it not been for [[insert personal issue], I would have made my payments on time as I have for the past [insert time period]. 
I'm hoping you could help me by removing this late/missed payment from my record, and asking the credit bureaus to remove it from my report. 
I plan to [insert credit activity, like getting a mortgage] and with this blemish on my credit report, I'll be faced with high interest and fees, which will set me back. I also believe my credit report isn't an accurate representation of how creditworthy I am, or of my dedication to repaying my loans.
I value punctuality and am confident that I will do better in the future. I've attached bank statements to demonstrate my ability to make my payments going forward. I would really appreciate a goodwill adjustment to help me move on with life, without having a past mistake hold me back. 
Thank you for your time and consideration. Feel free to reach out with any questions. I hope you have a great day. 
Sincerely,
[Your name]
How to Send a Student Loan Goodwill Letter 
Wondering how to send a student loan goodwill letter? Loan providers offer a few options:
Hard copies via mail
Online
Customer Service
Conclusion
Student loan goodwill letters aren't guaranteed solutions to your late or missed payments. But, you certainly don't have anything to lose by writing a goodwill letter. When drafting your goodwill letter for student loan late payment, remember to include all important information about your account and situation.