AP Exam Date 2022
Most AP exams take place in May, but what is 2022's exact AP exam date? We'll cover the AP exam dates 2022 below.
If you're on track to completing an AP course, congratulations! AP courses and exams are great ways to gain college credit and get ahead in your university career. 
After all AP courses, though, there lies the AP exam date. While AP exam dates might bring stress to some, you can overcome that by being prepared. The first way is to learn about the AP exam schedule 2022. When are AP exams 2022?
Here we'll go through a brief intro to AP courses before covering the AP exam schedule 2022. 
What is an AP class?
Advanced Placement(AP) exams are high-level, demanding courses than high school students can pursue before going to college. Upon completion, they'll receive college credit. The College Board organizes AP course syllabi and exams.
AP Test Dates 2022
Like in past years, the dates for AP exams 2022 will take place in the first and second weeks of May. Usually, there are two exams per day: one in the morning and one in the afternoon. Some days have three AP exams: the morning at 8 a.m. and the afternoon at both 12 p.m. and 2 p.m. 
See the chart below to learn the AP exam dates 2022. 
  Date of Examination

                      Subject 

Monday, May 2, 2022

8 a.m.

Japanese Language and Culture

United States Government and Politics

 

12 p.m.

Chemistry

Spanish Literature and Culture

Tuesday, May 3, 2022

8 a.m.

Environmental Science




12 p.m.

Psychology

Wednesday, May 4, 2022

8 a.m.

English Literature and Composition




12 p.m.

Comparative Government and Politics

Computer Science A




Thursday, May 5, 2022

8 a.m.

Human Geography

Macroeconomics

 

12 p.m.

Seminar

Statistics

Friday, May 6, 2022

8 a.m.

European History

United States History

 

12 p.m.

Art History

Microeconomics

 

*Last Day to submit digital AP 2-D Art and Design, 3-D Art and Design, and Drawing portfolios

Monday, May 9, 2022

8 a.m.

Calculus AB

Calculus BC




12 p.m.

Computer Science Principles

Italian Language and Culture

Tuesday, May 10, 2022

8 a.m.

English Language and Composition




12 p.m.

Physics C: Mechanics




2 p.m.

Physics C: Electricity and Magnetism

Wednesday, May 11, 2022

8 a.m.

Chinese Language and Culture

Spanish Language and Culture




12 p.m.

Biology

Thursday, May 12, 2022

8 a.m.

French Language and Culture

World History: Modern




12 p.m.

Physics 1: Algebra-Based

Friday, May 13, 2022

8 a.m.

German Language and Culture

Music Theory




12 p.m.

Latin

Physics 2: Algebra-Based
When Should I Start Studying for AP Exams?
Like any exam, it's best to start early. We recommend you start studying for your AP exams at least 1.5 months in advance. This will give you ample time to review your notes, ask for help, and feel confident when you take the test.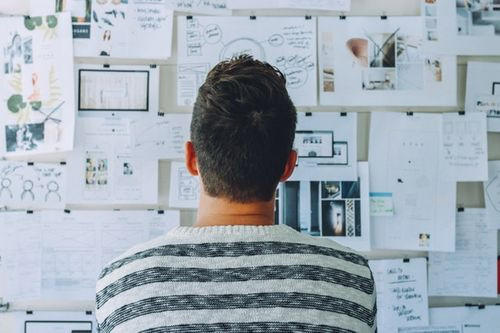 A Pro Tip for AP exams: Preparing for the SAT improves your AP exam score by 90%.
5 Ways to Relax Before an Exam
Like finals, exams can be stressful. If you feel anxious before your AP exam, don't worry. You're not the only one! Try out these five tips to manage stress before an exam. 
    1. Start Studying Early
Even though it's tempting to procrastinate, make every effort not to. Set alarms in your phone to remind you to start studying early, at least a couple of weeks before your AP exam date. 
    2. Stay Active
Exercise releases endorphins, which help you feel on top of the world! Destress by getting regular exercise, even if it's just daily walk in the park. 
    3. Ask for Help
Have trouble understanding a certain concept? Can't find information online? Use your support system. Study with friends, consult with your academic advisor, and ask for help when you need it. 
    4. Get Organized
Clutter makes everything more stressful. Clean up your desk, organize your binders and papers, and create a calm environment for you to feel at ease while studying!
    5. Lay Off the Phone
These days, it's easy to scroll endlessly on social media. But that will stress you out even more before an exam. You'll waste time when you could be studying and then feel low about yourself for letting it happen! Set your phone on "Do not disturb," or if you have to, lock it in a drawer while you study!
Conclusion
Your AP exam date is still a little while away. But that doesn't mean you shouldn't start studying now! Make sure you note the AP testing 2022 dates above so that you're prepared when the time comes. Looking for more study tips for your AP exam date? Check out our guide on how to study for finals.