Associate Degree vs. Bachelor Degree
Associate Degree is a 2 year program which provides with basic technical and academic skills while bachelor degree is a degree which needs to be completed with a specialized course accompanied by a project.
Updated by Arpit Sachdeva on 29th October 2019
Don't know where to start off? Confused between the two? Making a choice between them can be tough.
There are many factors that need to be considered before making a decision whether to go for an Associate degree or Bachelor degree.
Starting off with some simple differences.
---
Key differences between Associate and Bachelor degree
These differences can help you make the right decision about post-secondary education.
Factors which highlight the differences between both are -
#1 Time to Complete
The most obvious difference between the two types of degrees is how long it takes to earn each one.
For a full-time student, an associate degree program lasts two years. A Bachelor's degree program, on the other hand, lasts four years for a full-time student.
Both types of programs can take longer if a student opts for part-time enrolment.
Source-sciencenews.org
#2 Level of Study
There are 2 approaches to getting an Associate's degree.
One is to prepare for a career in a specific stream by enrolling in a highly-skilled vocational or technical program, like Nursing or Culinary Arts.
The other approach is to go for general studies which allows you to earn transfer credits and an Associate's degree simultaneously. Associate's degree of this type doesn't require a major (specific field of focus).
Most Bachelor's degree programs require that you choose a major and complete a final year project.
But before you get to coursework in your major, you'll need to complete about 2 years of general education. (That's where an Associate's degree pay its worth.)
Bachelor's programs also provide options to explore elective studies, which can be formed into a minor that complements your major.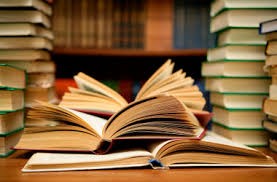 Source-levelofstudy.com
#3 Coursework
A Bachelor's degree requires the completion of approximately 40 credits, whereas an Associate degree, needs the completion of approximately 20.
So, this is why an Associate degree can be earned in half the time needed to complete a Bachelor's degree.
#4 Tuition/Program Cost
The exact cost per credit will vary from college to college, but generally, an Associate's degree will be less expensive than a Bachelor's degree.
This is largely due to a smaller time investment, but many colleges that offer associate's degrees are less expensive than those that offer bachelor's degrees. However, you can get several financial aids and scholarship opportunities if you enroll in an accredited college.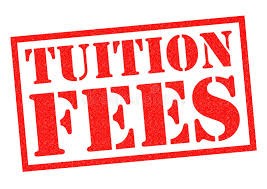 Source-cise-egypt.com
#5 Career Opportunities
Part of the decision about whether to earn an associate degree or a bachelor's degree comes down to what you plan to do after completing the program.
An Associate degree is a perfect option for you if you want to kick start your career in a technical or skilled-labor industry.
However, fields like accounting, finance, and business management often require a Bachelor's degree at a minimum. Formally, an applicant with a bachelor's degree may be thought of as more qualified or more attractive to employers.
A Bachelor's degree is a must required if you're want to indulge in a career that requires graduate study. A Bachelor's degree is required to apply for a Master's degree or Doctoral-level programs.
#6 Earning Potential
While an associate degree costs less than a bachelor's degree, there's a trade-off when it comes to the earnings potential of graduates from those two programs.
According to statistics, students with bachelor's degree are less likely to be unemployed and the average salary is more as compared to associate degree graduate.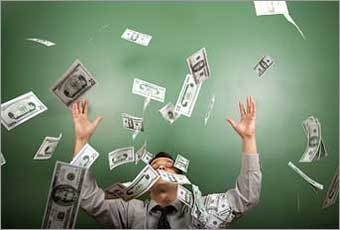 Source-boston.com
---
Conclusion
The best way to decide is to figure out your goals. Think about the direction of your career path, and then find out what academic options are out there.
Both Associate and Bachelor's Degree has its benefits. To sum up, an Associate degree is a program of 2 years for entering into entry-level positions to kick-start your career without much time wastage of formal education.
Bachelor's degree is for 3-4 years and they provide the foundation required for attaining the majority of jobs.
---
FAQ's
What is a Bachelor Degree?
---
A Bachelor's Degree is an undergraduate degree provided by colleges or universities. 
Bachelor's Degree is for a time duration of 3 to 4 years depending on the field chosen. 
What is an associate degree?
---
An associate degree is a two-year course, taken up after completing secondary school of education. 
This degree provides students with basic technical and academic knowledge, which would be beneficial to them in their higher studies and at the time of employment.   
Why associate degrees are comparatively cheaper than bachelors?
---
This is largely due to a shorter time investment, but many schools that offer associate's degrees are less expensive than those that offer bachelor's degrees.