What is the difference between Scholarships and Grants?
People often wonder the difference between grants and scholarships. To lean more about the differences, continue reading.
Updated by Avinash H on 15th February 2020
Scholarship and Grants-What's the Difference
If you are applying to the college for the first time, then there must be a ton of questions rolling in your mind.
Relax!
Don't Fret!
We are here to help.
Financial aid helps students and their families pay for college. Financial assistance is a form of funding that is usually either granted or loaned to students for the purpose of attending a college or other institution of higher learning. It can come from many different sources, including governments, schools, and private organizations.
One question among that must be related to Financial Aid. Any type of Financial relief that can be received for the education is appreciated by the students and usually remains the top priority on everyone's list before enrolling.
So, this blog will try to inform you about grants and scholarships, and how they're different.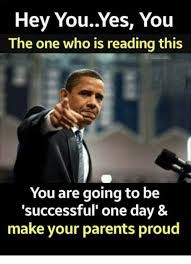 Source-me.me
Grants and scholarships are the gift aids provided to eligible entities. Money which doesn't need to be earned or repaid is termed as gift aid, unlike student employment and student loans.
---
What is a Scholarship?
Scholarships are a form of financial aid which need not be repaid. They are awarded on academic performance, scholarly promise, athletic or artistic aptitude, cultural and economic background, and financial need.
This is primarily awarded to students based on the merit, financial needs or any other requirement that they fit into.
Scholarships are one of the best ways to ease off your college fees pressure. The thing about the scholarship is you don't have to repay it. So, it provides the desired financial relief.
Some of the examples of the type of scholarships are -
FAFSA Scholarship

Scholarship for Military

Scholarship for University Students

Scholarships for High School Seniors

Scholarships for Hispanic

Source-clipartpanda.com
---
What is a Grant?
Grants are very similar to scholarships. Grants also don't require any kind of repayment, and they are basically awarded due to the financial needs of a student.
Federal and State Governments are the agents that provide the grants. Along with this, many colleges and universities also came forward to provide help in the form of grants.
Criteria for grants are need-based, meaning that the student has to provide financial information of their parents or guardians in order to be eligible for the grant.
Some examples of the type of Grants are-
Federal Pell grant

Online College Grants

Grants for Women

Grants for Single mothers

Federal work-study
---
Difference between Scholarships and Grants
These are the criteria upon which the differentiation is based -
Funding Source

Recipients

Merit

Types
Funding Source
They are a lot of sources when it comes to Scholarships. Whether it can be individuals, community organizations, college or universities, government authorities etc. The diversity of sources for scholarships is large.
When coming to Grants, the funding usually comes from state or federal financial aid that is given to the college or university itself.
Recipients
Grants can be conferred to any person or entity fulfilling specific criteria. It can be awarded to Non-profit organizations, Veterans, Colleges and Universities etc.
However, Scholarships can be conferred only to students.
Merit
Scholarships are generally been given by the academic or extra-curricular merits.
Grants take into account the financial need of the individual before awarding financial aid.
Types of Grants and Scholarships
Grants are usually not categorized.
In the case of Scholarships, it can be merit-based, need-based, career-specific and student-specific.
Merit-based- This is mostly based on the student's academic and extra-curricular activities.

Need-based- It is based on the family financial record.

Career- Specific- These are awarded by college or universities to the students enrolled in a specific career.

Student- Specific- They are granted to applicants who must initially qualify by race, gender, religion, family and medical history, or many other student-specific factors.

Source-dentistrydifference.com
---
Eligibility Criteria to apply for Scholarship and Grants
Eligibility criteria for both Scholarship and grants are almost similar and can be summarised as -
A candidate should be a citizen of the United States.

You need to be enrolled in an undergraduate or postgraduate degree.

You need to be 18 years and above.

Higher education should have been finished by that time.

Students need to have a minimum CGPA of 3.0 or above.
---
How to apply for scholarships and grants?
Procedure to apply for scholarship and grants can be given as -
Step 1: Understand your eligibility and requirements.
Step 2: Download the application form the website. Either the application is from FAFSA, state government or any private or non-private organizations.
Step 3: The form should be filled and submitted prior to the deadlines.
Step 4: Now all you have to do is, wait for the response to see if you are approved for the help or not.
---
Conclusion
In an era where education is known as a right but treated more like a business, there are various opportunities available for students who cannot afford education. Financial Aid of various forms comes as a rescue for these students. Scholarship and grants are life-savers for the students in need and the best part is scholarships and grants need not be paid back.
---
Blogs you might be interested in