Left Handed Scholarship - Do they still Exist?
Learn about Left Handed Scholarships and find out if they exist still and more.
Updated by TCM Staff on 3rd February 2021
Left-handed scholarships are offered to the lefty demographic ( left-handed students/ lefties) to pursue professional excellence in the areas of their interests. The concept of these scholarships began in the year 1979.
With more than 25 left-handed scholarships, they have been instrumental in the growth and nurturing of the left-handed students but have dwindled over the years. The Frederick and Mary F. Beckley Scholarship has been discontinued which had catered to the left-handed students of Juniata College, granting them scholarships ranging from $2,000 to $5,000 for lefties with top academic merit and substantial financial need.
So are you among 10% of the population in the United States who is left-handed? Are you wondering if there are scholarships that fit into your likes? Are you pondering if left-handed scholarships exist at all and where to search for these unusual scholarships?
In this article, we have attempted to present a fair picture of left-handed and other unusual scholarships.
Where can you find Left Handed Scholarships?
The Frederick and Mary F. Beckley Scholarship for left-handed 'whiz kids' is, unfortunately, discontinued. The link to the scholarship webpage on the Juniata College official website is broken, confirming its discontinuation. However, it is not the sole 'nurturer' of the differently/uniquely wired students. Though declining, there is still a whole platter of left-handed/unusual scholarships to choose from. We have enlisted the different ways to find these aforementioned scholarships to reduce the reader's work by some percentage, possibly.
Private agencies
You can get a scholarship for being left-handed. You must be wondering how to get one, according to your requirements. It isn't challenging to find one, thanks to several organizations offering these scholarships based on a student's talents, interests, and much more.
Foot Locker had initiated the scholarship program, The Ken C. Hicks Scholarship Program, as a strategic approach to shelter the needs of student-athlete undergraduates of a 4-year accredited institution. This program awards a total of 20 scholarships of high value to the deserving candidates.
Application deadline - December 17th, 2020
Award - $20,000
Community service is a bonus attribute for a left-handed student applying for a scholarship. Comcast has initiated the Comcast Leaders and Achievers Scholarships to motivate students to pursue higher education. Left-handers who have immensely served the community can also apply for this scholarship.
Application deadline - December 3rd, 2020
Award - $1,000
Google knows it all
Surf the web! Unusual scholarships for college-bound students are growing in abundance. The Zombie Apocalypse Scholarship is one such unique scholarship that awards students wishing to fight the living dead ( if ever).
A quick Google search presents you with dozens more unusual scholarships with massive awards.
Consult your Counselor
It is always advised to seek consultation from the school counselor/advisor. They are equipped with the latest news on the available local and regional scholarships that can benefit you. For example, the South Florida Fair scholarship is specifically tailored for the resident students of Florida. Additionally, there are scholarships exclusively intended for students at a certain school, such as the Judge Sidney M. Aronovitz Memorial Scholarship, available only to students attending Miami Dade County Public School.
College-Specific Scholarships
There are numerous scholarships endemic to the specific college(s).
The Development Fund for Black Students in Science and Technology (DFBSST) is only available to students enrolled/ planning to enroll in one of 20 predominantly Black colleges.
Consult your Employer
You can always seek the consultation of your parents or their employer to educate on the availability of scholarships for your unique attributes.
It is not pivotal for you or your parents to work under big banners to avail/find employer scholarships. Small businesses, non-profit organizations, government offices, and other private companies are also likely to offer scholarships. Few examples of employer scholarships are-
The Walmart Scholarship - Available to dependents of Walmart employees

The Chick-fil-A Scholarship - Available to all its employees

The Burger King College Scholarship - Available to Burger King employees and their dependents.
Background-specific Scholarships
Students can search for background specific scholarships. There are scholarships based on gender, sexual orientation, race, and religious views of students. These can be deemed as criteria-based scholarships. A good example of criteria based scholarships include the Harriet Fitzgerald College Scholarship for women enrolled in/attending women's colleges. The Hispanic Scholarship Fund caters to the Hispanic/Latino demographic of the nation offering them generous packages of awards. There are 'combination scholarships' that stitch together different factors like race and sex to produce more niche scholarships. For example, Black and Hispanic women are subjected to an array of scholarships that lay the building blocks to their foundation of success.
You may also read: National Hispanic Recognition Program
Club/group offers and scholarships
There are plenty of clubs or groups that offer scholarships to their members. For example, The Elks provide a multitude of regional scholarships, including a national award to the deserving candidates. Local Rotary clubs also grant offers, awards, and scholarships.
Scholarships for talents and interests
Students can search for attribute specific scholarships. There are plenty of scholarships for students with extraordinary talents and interests. For example, the Jack Kent Cooke Young Artist Award recognizes outstanding musicians. The Davis-Putter Scholarship is available to students who actively pursue social justice movement.
Left handed scholarships don't exist anymore? Check alternatives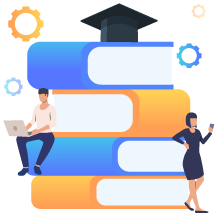 Left Handed Scholarships have declined and some have been stopped altogether. But lucky for you, there are thousands of others more. Check out our database to learn about scholarships based on your preferences and eligibility.
Explore Scholarships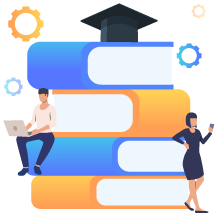 Who are left-handed students?
The brain functions differently for left-handed students than the right-handed ones. Left-handed learners are more creative in arts and music rather than logical or mathematical and analytical thinking like right-handed students.
Left-handed students are recognized as 'southpaws' in the United States as they have exceptional capabilities in the field of arts, sports, and more.
Some of the famous left-handed personalities are Bill Gates, David Letterman, Angelina Jolie, Lady Gaga, President Obama, and Michelangelo. Most students desire to opt for such a form of financial assistance that need not be repaid.
In a wider scope, most of the federal government financial aid opportunities are available for a larger group and applicable for all institutions, unlike others which are reserved for certain particular groups.
Why are there no left-handed scholarships?
Left Handed scholarships have been to the aid of students for a long time. However, the last few years have seen a significant reduction in the number of lefty scholarships. There are numerous reasons as to why there isn't a hefty lot of left-handed scholarships as on the present date. We have laid down the most intriguing and integral reasons behind the dwindling scholarships.
Lefties no longer fall in the category of 'unique'. They are not considered as an underrepresented group. Modern southpaws aren't just surviving, they're thriving. Over the past 100 years, the United States of America has witnessed seven left-handed U.S. Presidents, namely, Herbert Hoover, Harry S. Truman, Gerald Ford, Ronald Reagan, George H.W. Bush, Bill Clinton, and Barack Obama.

Left-handed people have been victims of innumerable challenges, to the extent of being deemed as witches and wizards in the Middle-Ages. However, with changing times, these challenges have become a little more mundane and hold no ground. That being said, there is a general agreement that the 'hardships' faced by the lefties fail to prevail the challenges encountered by the many other student groups who have substantial needs and in dire need for help.
What are the other unusual scholarships?
There are innumerable scholarships tailored to recognize illustrious athleticism, academic merit, or contribution to the community. But, what about those who do not fit in these strata, yet have exceptional talents in other domains? Financial aid does help a long way but it isn't the only or the last resort for these unique students.
There is a good deal of scholarship opportunities for students to finally cash in on their quirky, unique, and weird attributes. Check out the top 5 unusual/targeted scholarships for the year 2020 -
| | | |
| --- | --- | --- |
| Scholarship | Award | Application deadline |
| Ludo Frevel Crystallography Scholarship | $2000 | Mid October |
| Shout It Out Scholarship | $1500 | Late September |
| Make Me Laugh Scholarship | $1500 | Late August |
| Getting Real About Distracted Driving Scholarship | $1000 | Late December |
| American Fire Sprinkler Association Scholarship | $2000 | Late August |
Conclusion
It is highly recommended to scrutinize the different scholarships available and commit a wise decision on which to opt for. This would require constant and untiring efforts to keep up with changes, amendments, and deadlines. Due to the occasional fund deficit which can sometimes result in scholarship awarding on a first-come-first-served basis, it is always encouraged to submit scholarship application as soon as possible.
Not Enough? Visit our College Scholarships Directory for more.