Do Left-Handed Grants and Scholarships Still Exist?
Ever wondered if you could get a scholarship for being left-handed? Learn about scholarships for left-handed people, how to apply for them, and more.
Left-handed scholarships are offered to the leftie demographic (left-handed students/ lefties) to pursue professional excellence in the areas of their interests. The concept of scholarships for left-handed students first appeared in 1979.
With more than 25 left-handed scholarships, they have been instrumental in the growth and nurturing of left-handed students' education; however, they have dwindled over the years. 
For example, the Frederick and Mary F. Beckley Scholarship, which catered to the left-handed students of Juniata College, has been discontinued. During the time these particular left-handed scholarships were in effect, they offered financial support ranging from $2,000 to $5,000 for lefties with top academic merit and substantial financial need.
So - are you among the 10% of the population in the United States who is left-handed? Are you wondering if there's a scholarship out there just for you? Are you pondering if left-handed scholarships exist at all and where to search for these unusual scholarships? 
Keep reading, as we'll paint a fair picture of scholarships for left-handed people and how to apply for them. 
Where Can You Find Left-Handed Scholarships?
The Frederick and Mary F. Beckley Scholarship for left-handed 'whiz kids' is, unfortunately, discontinued. 
Unfortunately, there aren't really any scholarships dedicated to left-handed students anymore. 
However, there is still a whole platter of other unusual scholarships to choose from. 
Private agencies
Several organizations offer scholarships based on a student's talents and interests.
Foot Locker initiated the The Ken C. Hicks Scholarship Program, as a strategic approach to shelter the needs of student-athlete undergraduates of a 4-year accredited post-secondary program. This program awards a total of 20 scholarships of high value to eligible candidates.  
Application deadline - Applications are closed for 2021, but check Foot Locker's website for updates on the 2021-2022 scholarship period.
Award - One $20,000 award, and various $5,000 awards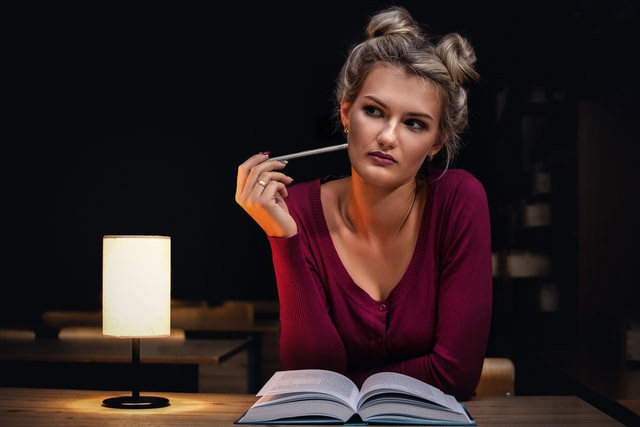 Comcast initiated the Comcast Leaders and Achievers Scholarships to motivate students to pursue higher education. Left-handers who have immensely served the community through volunteer work or other forms of leadership can  apply for this scholarship. 
Application deadline - TBD, check website for updates
Award - $1,000
Google Knows It All
Surf the web! Unusual scholarships for college-bound students are growing in abundance. The Zombie Apocalypse Scholarship, offered by Caroll College, is one such unique scholarship that awards students wishing to fight the living dead (if ever). To apply, students must submit a 250-word response to the following question:
"Imagine that your high school or college has been overrun with zombies. Your math professor, the cafeteria ladies, and even your best friend have all joined the walking dead. Flesh out a plan to avoid the zombies, including where you'd hide and the top-five things you'd bring to stay alive."
Application deadline - December 31, 2021
Award - $2,000 award
A quick Google search presents you with dozens more unusual scholarships with massive awards.  
Consult Your Counselor 
It is always advised to seek consultation from the school counselor/advisor. They are equipped with the latest news on the available local and regional scholarships that can benefit you. 
For example, the South Florida Fair Scholarship is specifically tailored for the resident students of Florida. Additionally, there are scholarships exclusively intended for students at a certain school, such as the Judge Sidney M. Aronovitz Memorial Scholarship, available only to students attending Miami Dade County Public School. 
Application deadline - TBD for 2021-2022
Award - $50,000 awards spread out across multiple students 
College-Specific Scholarships 
There are numerous scholarships that correspond to the specific colleges. 
The Development Fund for Black Students in Science and Technology (DFBSST) is only available to students enrolled in, or who are planning to enroll in, one of 20 predominantly Black colleges in the US. 
Consult Your Employer 
You can always seek the consultation of your parents or their employer to learn about any available, unique scholarships in the workplace. 
It is not pivotal for you or your parents to work under big banners to find employer scholarships. Small businesses, nonprofit organizations, government offices, and other private companies might also  offer scholarships. A few examples of employer scholarships are:
Background-Specific, or Criteria-Based Scholarships
Students can search for background-specific, or criteria-based scholarships. There are scholarships based on the gender, sexual orientation, race, and religious views of students. 
A good example of criteria based scholarships is the Harriet Fitzgerald College Scholarship. Offered by the Sunflower Institute, this scholarship is for women enrolled in, or women who plan to enroll in, a women's college. 
The Hispanic Scholarship Fund caters to the Hispanic/Latino demographic of the nation, and offers them generous packages of awards. 
There are 'combination scholarships' that stitch together different factors like race and sex to produce more niche scholarships. For example, Black and Hispanic women are subjected to an array of scholarships dedicated for both of them.
You may also read: National Hispanic Recognition Program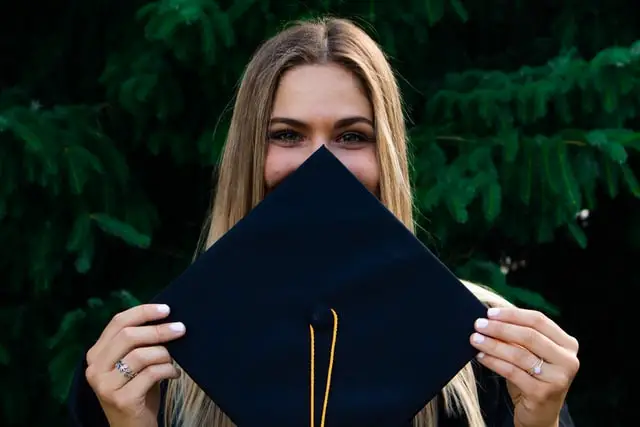 Club/Group Scholarships 
There are plenty of clubs or groups that offer scholarships to their members. They provide a multitude of regional scholarships, including the Elks National Foundation's Most Valuable Student Award, a national award to the deserving candidates. Local Rotary clubs also grant offers, awards, and scholarships.
Scholarships for Talents and Interests 
Students can search for attribute specific scholarships. There are plenty of scholarships for students with extraordinary talents and interests. For example, the Jack Kent Cooke Young Artist Award recognizes outstanding musicians, and offers 20 students financial awards of up to $10,000. The Davis-Putter Scholarship is available to students who are actively pursuIng social justice movement. 
Sorry lefties, looks like you won't be able to find a scholarship for left-handed people. But don't worry - there are plenty of other niche scholarships to choose from.
Left-Handed Scholarships have declined,and almost all have been stopped altogether. Check out our database to learn about scholarships based on your preferences and eligibility.
Who are the Left-Handed?
The brain functions differently for left-handed students than the right-handed ones. Left-handed learners are more creative in arts and music, rather than favouring logical or mathematical and analytical thinking like right-handed students.
Left-handed students are recognized as 'southpaws' in the United States as they have exceptional capabilities in the field of arts, sports, and more.
Some of the most famous left-handed personalities are Bill Gates, David Letterman, Angelina Jolie, Lady Gaga, President Obama, and Michelangelo.


What are Some Other Unusual Scholarships?
There are innumerable scholarships tailored to recognize illustrious athleticism, academic merit, or contribution to the community. But, what about those who do not fit in these strata, yet have exceptional talents in other domains? Financial aid does help a long way, but it isn't the only or the last resort for these unique students. 
There are a few scholarship opportunities for students to finally cash in on their quirky, unique, and weird attributes. Check out these final, 3 unusual/targeted scholarships for the year 2021:
| | | |
| --- | --- | --- |
| Scholarship | Award | Application deadline |
| | $2,500 | October 14, 2021 |
| | $1,500 | September 30, 2021 |
| | $5,000- 20,000 | April 1, September 1 |
Conclusion
It is highly recommended to scrutinize the different scholarships available before you apply to them.
This would require constant and untiring efforts to keep up with changes, amendments, and deadlines. Due to the occasional fund deficit which can sometimes result in scholarship awarding on a first-come-first-served basis, it is always encouraged to submit scholarship applications as soon as possible. 
So, unfortunately there is no scholarship for the left-handed student, specifically. But, there are still tons of scholarships you can apply to, like the CollegeMonk No Essay Scholarship
Still curious? Visit our College Scholarships Directory to learn more.