Does Ivy League Schools Provide Scholarships?
What if the top elite schools namely Ivy League Schools offers Scholarships? you would be happy to say that you're studying in a prestigious institutions and that too in a scholarship. Doesn't that sound great. Learn more on whether the Ivy League Schools provide Scholarships
Updated by Selva Kumar on 28th February 2020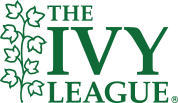 Source: Ivyleague.com
It is a known fact that many students dream about getting into a top college respective of their eligibility criteria and affordability of those college's tuition fees. But, what happens if you can't find any scholarships, Especially when you are considering to get into an Ivy League?
These Ivy League won't provide any athletic or academic-based scholarships, but they do provide need-based financial aid.
In this article, we'll be trying to answer your question "Does Ivy League Schools provide Scholarships?"
---
Scholarships and Ivy League Schools?
Primarily, scholarships are rewards offered to students based on their academic, athletic, or any other achievement for that matter.
But remember, when considering Ivy League Schools, they already have innumerable well-qualified students. So elite colleges like these won't be offering merit-based scholarships, rather they provide scholarships based on the student's financial position.
To make things clear, this financial assistance is for those who cannot pay for tuition but deserve to be in an Ivy League? This process makes it effortless to pursue their education without having to repay back the amount received.
---
Cost to attend Ivy League Schools?
Before applying for an Ivy League School or seeking a scholarship to pay. You should be aware of the actual cost to attend an Ivy League School.
The following table has a list of colleges and the cost of tuition fees, room, and board.
| | |
| --- | --- |
| College Names | Cost of Attendance |
| University of Pennsylvania | $71,200 |
| Columbia University | $70,826 |
| Brown University | $70,226 |
| Yale University | $69,430 |
| Harvard University | $67,580 |
| Cornell University | $67,541 |
| Princeton University | $66,709 |
| Dartmouth University | $64,539 |
---
How is Financial Need Measured?
Generally, financial aid is calculated using the EFC (Expected Family Contribution) and the COA (Cost of Attendance), mostly the financial need is calculated when the student fills the FAFSA form or upon completing the CSS Profile.
Usually, most of the students who aim for the Ivy League will complete their CSS Profile as an important component of their need calculation.
---
Also, Read an in-depth guide on FAFSA.
---
Net Price Calculator?
The cost for each college differs, so does the scale of financial aid. Some schools in the Ivy League such as Yale University provides students with a table that consists of an approximate amount of expected family contribution based on family situations.
| | | | |
| --- | --- | --- | --- |
| Annual Income | Avg Net Cost | Avg Scholarship Price | Percentage who qualify |
| Less than $65,000 | $4,450 | $70,686 | 98% |
| $65,000-$100,000 | $6,488 | $64,402 | 99% |
| $100,000-$150,000 | $15,352 | $54,249 | 96% |
| $150,000-$200,000 | $29,953 | $39,275 | 88% |
| $200,000-$250,000 | $43,015 | $25,427 | 64% |
| Greater than $250,000 | $50,957 | $16,979 | 23% |