GAC-PMI - Global Accreditation Center for Project Management
Global Accreditation Center for Project Management (GAC-PMI) is an accrediting body for the programs of project management at all degree levels. Continue reading to know more.
GAC stands for Global Accreditation Center and it conducts specialized, programmatic accreditation of academic programs within an institution of higher education. As a programmatic accrediting body, GAC assures the quality of the project and schedule and related degree programs at different degree levels.  
It consists of an independent board of project management faculty and industry experts. Its mission is to foster educational excellence and ensure that graduates of GAC accredited programs are fully equipped with the latest project management skills and are qualified to excel in that field. 
GAC-PMI is a member of the Association of Specialized and Professional Accreditors (ASPA), which advances the knowledge, skills, good practices, and ethical commitments of accreditors as a means of enhancing educational quality.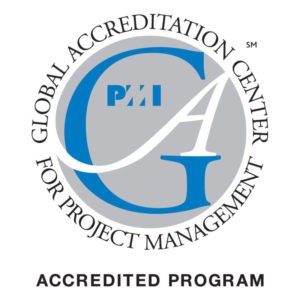 What was the need for GAC-PMI?
Although PMI has existed since 1969, GAC was developed in 2001. The growing number of independent project management degree programs made apparent the need for standardization of third-party measures of quality, which gave rise to PMI GAC. 
There are several valuable benefits of GAC accreditation for programs and their institutions. 
It gives an affirmation of the program's commitment. That concerns educational quality and continuous improvement.

Peer recognition and achievement of quality benchmarks.

Group of programs that attain different goals. It promotes the discipline of project and application and portfolio management.  
PMI-GAC accredited degree programs conform to a comprehensive set of global standards that indicate academic rigor, institutional excellence, and real-world applicability of the curriculum.  
Mission, Objective and Scope of GAC-PMI
The mission of GAC is to advance excellence in project and program and portfolio management education worldwide through collaboration and support of academic institutions and the accreditation of educational programs. 
Its primary objective is to ensure that GAC-PMI accredited educational programs prepare students to meet the current and anticipated needs of businesses and government organizations for qualified professionals working in the field.  
The scope of accreditation includes project, program and portfolio management and related degree programs at the various levels offered within accredited institutions of higher education worldwide.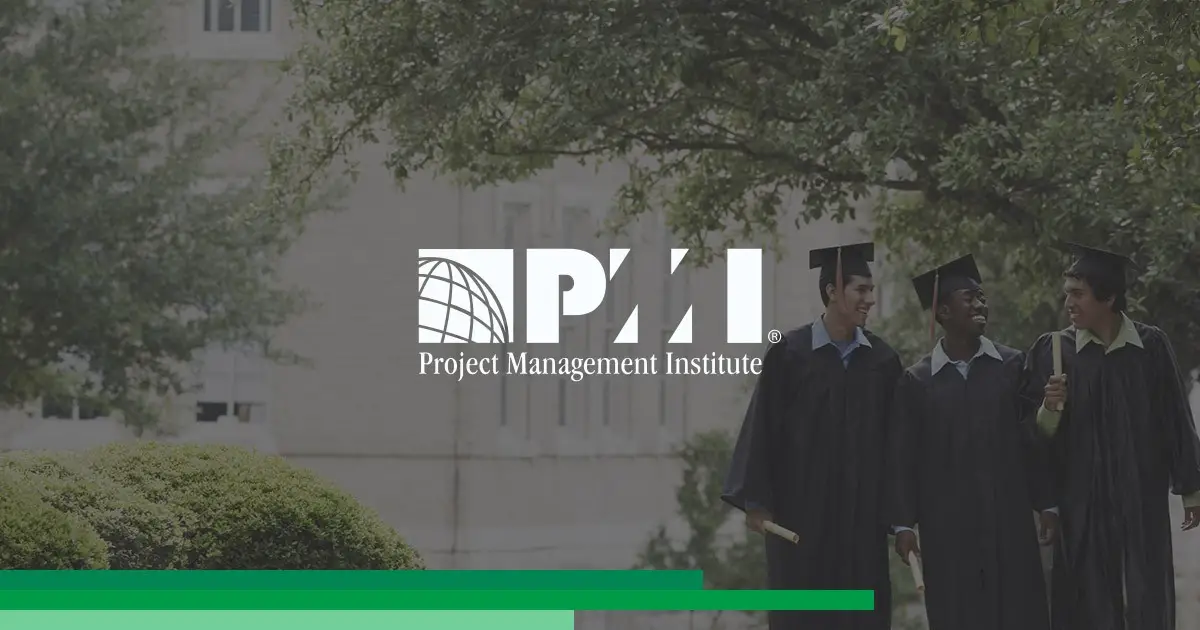 Eligibility Requirements for the GAC-PMI Accreditation
The eligibility needs of the colleges/universities to get authorized include the following.  
A proper government organization must authorize the foundation that presented a program to the GAC for accreditation. 

The candidates need to recognize the degrees they wish to be evaluated by the GAC for accreditation. 

Qualification for GAC accreditation requires that a program has been in the task for at least two years and has no less than one graduating class. 

The program should have a worded statement of purpose that reflects its goals and objectives.

The program needs to exhibit that it offers help and support for understudies to expect positions of authority both amid their school years and later in the profession. 

The program must give physical assets as well as electronic assets that are fitting for a degree program; office spaces for the selective utilization of full-time employees; and related instructional help space. 
GAC Responsibility and Authority 
The center functions on the basis of its core responsibilities and authority to function efficiently. Here are some core values on how it works.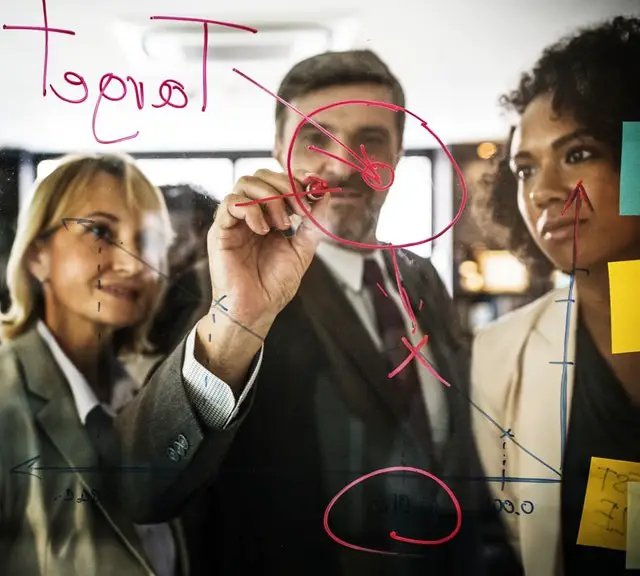 To function as the policy-making body in all matters related to GAC accreditation.

To develop and enhance standards, guidelines, policies, and procedures for evaluating program effectiveness.

To ensure that the accreditation process recognizes the diversity of academic programs in the field.   

To assist as needed to established and developing academic programs.

To schedule and coordinate the processes of GAC accreditation center.   

To commission and appoint members to GAC committees and working teams.

To review, arbitrate, and decide written appeals from any accredited or applicant program appealing action of GAC.   

GAC has the sole and final authority for granting GAC accreditation. 
Benefits of Choosing a Degree Program with GAC Accreditation 
Reasons to look for a GAC accredited program when choosing to pursue to project management degree can be read below. 
Recognized Standards - A PMI GAC accredited Masters in Project and Programme Management will be recognized by any employer, right across the globe. 

High Caliber Faculty - When the PMI GAC accredits a course, it guarantees that the faculty delivering the program is of very high standards and has met the GAC's requirements. All aspects of a university are checked, including teaching, PMI GAC examines student learning, institutional development, and academic research. 

Reputable Value - Students having a PMI GAC accredited program degree is offered more salaries as compared to people who do not have this level of accreditation. 

Staying Relevant - PMI GAC accreditation is renewed every three years through the Continuing Certification Requirements (CCR) program. It ensures that PMI GAC accredited professionals stay relevant as the profession evolves and grows as the need of the people changes.
GAC-PMI Accreditation Universities Programs
The colleges and universities that fall under this accreditation include the following.
GAC-PMI Accredited Institutions
GAC-PMI Decision Making Bodies 
The GAC Directors govern the GAC. This group is composed of seven (7) to eleven (11) members— the majority of members drawn from academia, and at least one member representing the public at large.
The appointment of persons representing a balance between academia and industry, as well as geographic locations, are designed to provide a diverse, objective, and comprehensive review of academic programs about the management of projects. 
Conclusion 
GAC-PMI is a leading accreditation agency that gives accreditation to project management degrees at all levels. A PMI-GAC accredited Masters in Project and Program Management will be recognized by any employer, right across the globe. 
PMI GAC accredited programs conform to a comprehensive set of global standards that help the students to make decisions about their colleges. 
Frequently Asked Questions
1.What does an accredited program assure that a non-accredited program doesn't? 

Accreditation has two fundamental purposes - to assure the quality and to assist in the continual improvement of an institution or program, which non-accredited institutions don't. 

2.What is the Project Management Institute (PMI)?

The Project Management Institute (PMI) is a global non-profit professional organization for project management. It is responsible for research, education, publication, and advocacy in project management. 

3.What gave rise to PMI-GAC?

The growing number of independent project management degree programs made obvious the need for a standardization of third-party measures of quality, which gave rise to PMI GAC.

4.What is the main purpose of PMI-GAC?

As a programmatic accrediting body, GAC assures the quality of the project and/or program and/or portfolio management and related degree programs at the Bachelor's, Master's, and Doctoral levels.

5.How do institutions gain PMI GAC accreditation?

In order to receive GAC accreditation, schools must commit to a lengthy and rigorous process of application and review. The process takes between 12 to 18 months and includes an application, self-audit, and on-site evaluation as part of the review process.

6.What are the benefits of choosing GAC-PMI accredited programs?

Superior Education Standards - Accredited schools have demonstrated adherence to the highest external standards of educational quality. Up-to-Date Curriculum - Accredited schools must maintain their status through the periodic renewal of their accreditation. Increased Marketability - Employers recognize that students who have graduated from a GAC accredited school were trained at an elite institution with superior standards.

7.What are the PMI Accredited Universities?

1.Capella University 2.Florida Institute of Technology 3.Harrisburg University of Science and Technology 4.Missouri State University 5.Colorado State University