How to Become a Medical Coder
Ever wondered how doctors communicate with insurance companies? There's a code to learn, and if you want to learn it, read this article about how to become a medical coder!
With all the options out there, it's hard to narrow down what you want to pursue for your career. If you're after stability, one way to narrow it down might be to examine what fields show prospective growth according to the Bureau of Labor Statistics. 
One growing field is health information technology, especially after COVID-19. The BLS predicts an 11% growth in the health information technology field from now to 2028, a big jump compared to most other professional fields. 
One common profession in this industry that's stable is a medical coder. What does a medical coder do? They're responsible for communicating patient files to insurance companies through special coded language. 
Wondering how to become a medical coder? Keep reading to learn the steps to becoming a medical coder, medical coding requirements, and how to obtain medical coding certification!
Steps on How to Become a Medical Coder
Obtaining medical coder certification takes hard work and diligence. Here are the steps you need to take:
Get a Bachelor's degree, associate's degree, or certificate
Get Initial Certifications
Obtain Work Experience
Obtain Advanced Certifications
Continue Further Education
Let's discuss these steps in becoming a medical coder in greater detail: 
    1. Get a Bachelor's Degree, Associate's Degree, or Certificate
Each educational route is a great way to get into the medical coding field, though the certificate is the fastest. These programs take between 4-12 months to complete, and many are offered with the promise that the program will prepare you for the necessary exams for certification. 
Bachelor's and associate's degrees are longer ways to get into the field, but you have more professional options upon graduation. For example, you could learn about health policy, project management, and data analytics in addition to medical coding, which can open more career doors for you. While you won't get a medical coding degree, you might get a bachelor's of health management to broaden your expertise.
Opting for a degree will likely give you a higher salary once you get into the field as well since you'll be more qualified for leadership roles.
Whether you choose an associate's degree, certificate, or bachelor's degree is irrelevant if the program isn't accredited. To pursue a medical coding career, your education must be accredited by the American Health Informatics Management Association (AHIMA), the Commission on Accreditation for Health Informatics and Information Management Education (CAHIIM), and the American Association of Professional Coders (AAPC). 
How long is medical coding school? Your education should take you 10 months to 4 years. 
    2. Get Certified
After you complete your education, you'll need to get certified with one of two credentials with exams offered by the AHIMA right after you graduate.
First, you can take an exam for your Certified Coding Associate (CCA) credential, which has between 90-115 multiple choice questions and costs between $199-$299 based on your AHIMA membership status. Studying for the exam and taking it should take you about six months. 
    3. Gather Work Experience
Time to apply for a role in the medical coding field! While this job will likely be entry-level, you'll gain valuable work experience to help you gain more certifications and then, better jobs! Aim to gather two years of work experience before applying for further AHIMA certification exams. 
    4. Obtain More Certifications
In the next 1-2 years, you can use your work experience to propel you into your further certifications. You can take exams for the Certified Coding Specialist (CCS) credential, for medical coders that work with patient data in hospital settings. Or, you can take the exam for the Certified Coding Specialist Physician-Based (CCS-P), which is for coders that would like to work in physician-based settings. These exams cost between $299 - $299, depending on your AHIMA membership status. 
    5. Continue Further Education
To maintain professionalism as a medical coder, the AHUMA requires you to recertify yourself every two years with continuing education units (CEUs). For example, RHIT-certified coders must take 20 CEUs every two years. For more information, check out AHIMA's recertification guide.

How Long Does it Take to Become a Medical Coder?
To be a fully certified medical coder, you'll need between 4-8 years to get through your schooling, initial credential exams, entry-level experience, and further credentials. 
Salary for Medical Coder
On average, medical coders make between $40,000 to $50,000 per year. The more certifications and experience you have, the better your salary will be, with top medical coders earning $70,000 or more. 
Schools for Becoming a Medical Coder
What's great about medical coding programs is that many of them are offered via online degrees. Here are some of the best schools to attend if you'd like to obtain your medical coding certification.
Located in Fort Lauderdale, Florida, Keiser University offers an online Associate of Science degree with a specialization in Medical Administrative Billing & Coding. The program length is 6- credit hours, which includes: 
24 general education courses
20 medical administrative billing & coding common core courses
16 medical administrative billing & coding courses
Students will learn about physiology, medical terminology, CPT-4/HCPCS Coding, and Basic ICD-10 Coding, among other topics. 
The University of Phoenix offers a Medical Records Certificate that takes 10 months to complete and boasts that the program will prepare students for the Certified Billing and Coding Specialist exam. It requires 24 credits to complete, with courses in anatomy, physiology, medical insurance and billing, health care delivery, and more.
IUPU's School of Informatics and Computing offers a completely online medical coding certificate. Students will be prepared for certification upon completion and can even put their certificate towards a Bachelor of Science in health information management.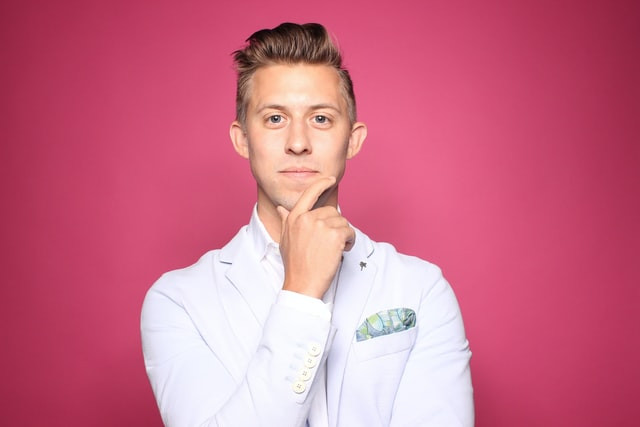 Conclusion
If you want to join the ever-growing field of health information technology, consider the medical coder route! Once you learn how to become a medical coder, you can have a stable job in a great industry as a certified medical coder.
Curious about other jobs in the medical field? Take a look at our article about how to become a physician's assistant. 
Blogs You May Be Interested In: