How to Write an Excellent Scholarship Essay Introduction
Eye-catching Start|A brief description of your essay|Premise expression of the essay. Learn how to write an excellent scholarship essay introduction.
Updated by Utkarsh on 25th June 2020
Most Essential elements of Scholarship Essay Introduction are
The eye-catching initial statement
A brief description of what you will write about in your essay
The premise expression in which you represent the essay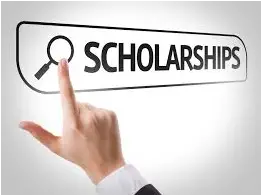 An immense number of scholarships are offered to the students to easy their studies. But the scholarship application process can make you restless. In order to make it easy and save time, we are here to help you.
Studies show that the difficult part of the scholarship application process is the ESSAY intro.
Here you will learn about the things to be written in a scholarship essay intro, what things to include in the introduction part.
Scholarships and scholarship applications even are very competitive and the committee may not bother to read the full essay. So, the Initial Statement of the scholarship application is your crucial and best chance to make the reader continue reading. So the Introduction is the soul of your scholarship essay.
That seems restless, but, your introduction can truly be your best tool for success.
Frankly telling, there is no one right way to write a scholarship introduction, but there are some things you need to keep in mind.
You need to catch the judges' eyes from the initial statement of the essay. Remember that your scholarship committee members have to see hundreds of letters. You must make your essay stand out among them.
Tips to avoid doing in the introduction paragraph:
Avoid using long words only to appear smart. Your introduction should sound natural, genuine and by your heart.

Don't give your introduction in the Intro part of the essay.

Avoid beginning your essay with quotes; try to have your own inspiration. Alternately, practice/keep your own words and let yourself shine in the essay.

Avoid naive statements such as "I am excited about this scholarship."
Try to build a connection. Your experience has made you what you wanted and this personality is suitable for the program you wish to earn the scholarship. Many candidates write relevant personal anecdotes, provided the stories are interesting and well-told. Make sure that your storytelling and facts of the story fit into the criteria and actually enhance your essay and gives your overall message. Don't get artificial and don't sump down your introduction in an overly long, complicated or irrelevant tale, but if you've got a real and genuine story to tell, to frame your essay, use it.
Additionally, say something new. Consider commencing with your opinion, or at least some of the data or understandings that guided your essay towards your thesis. There's no better way to stand out from a heap of fairly conventional acknowledgments than to write something pure and inspiring to present with your scholarship application.
Also, remember to keep in mind the values, terms, guidelines, the aim of the committee or the school that you are writing the scholarship for. Write to express yourself in a way that the readers should feel interested in, Yes, it's very important to be truly yourself.
Modify your personal statement for various scholarships. Lastly, ensure that you have understood the directions and essay questions before you start composing your scholarship essay.