What are General Education Courses and Why Do They Matter?
General education is the initial segment of a degree that you study before your chosen area of study. Learn their importance and more.
Updated by TCM Staff on 8th June 2021
While rummaging through the college curriculum, have you stumbled upon the terms 'General Education'? Have you pondered on this phrase and the importance it holds? Stay tuned to learn about gen ed classes, their different components and the general education definition.
General education courses are the core or basic college courses that you are required to complete before you begin studying the subjects that are directly related to your major.
General education classes, or what can also be referred to as foundation classes, are the same for everyone studying at a university. Some of the common courses offered include: Foreign Languages, Math, and Creative Writing.
If you check the curriculum of a college degree, you will realize that there are courses that are not related to your area of study. These courses are called general education courses which are required to strengthen your knowledge base about some basic things such as writing skills and basic math. These courses are compulsory and sometimes take up more than one-third of the time you spend earning your college degree.
The main purpose of general education courses is that you gain a well-rounded education and understand the important basics about all subjects. While you will learn specialized knowledge about your major subject, you still will need to know about general topics to navigate through life successfully.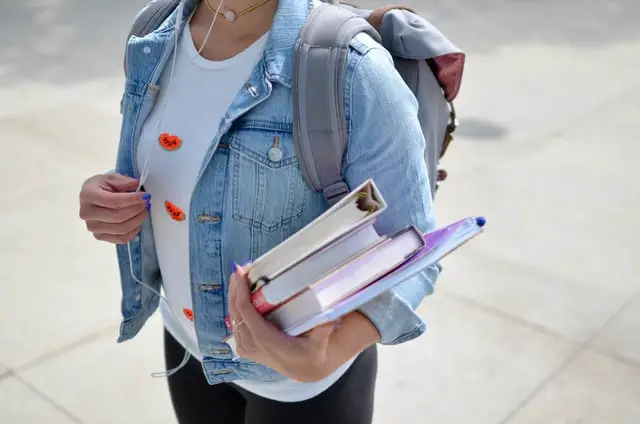 Why are General Education Courses Important?
Even though you'll be studying in-depth about your chosen subject, you still require basic knowledge of subjects like English and Math. No matter what you choose to do, general education classes and their subject matter are important.
Another reason is to give you a chance to study things that you are passionate about.
For example, if you are majoring in physics, but you like reading books and writing fiction, then you can enroll in a creative writing class as part of your general education courses. Colleges give you the option to choose which courses you want to take as a part of your core courses, or general education.
These college courses don't have a heavy workload and are relatively easy college courses if you compare them to the higher division classes that you'll take as part of your major.
Can You Transfer General Education Courses?
One of the best parts of general education courses is that the credits earned can be transferred very easily to any other university.
The subjects that you study as General Education courses are "general" hence it does not matter if you have taken the general education courses at Harvard or at your local community college.
You can transfer your general education credits from anywhere to anywhere because general education courses like algebra will teach you the same thing wherever you take it.


Pros of General Education Courses
When you are set on your college major, it's easy to feel like general education courses are a waste of time and/or money. However, this is not really the case. There are many benefits to fulfilling these requirements, including:
Establishing foundational knowledge
Boosting your communication and critical thinking skills
Opening the door to learning more about what subjects you like
Supporting you in a successful future as you will have a bigger picture outlook and understanding
Giving you a break from your major courses so you have diversity in your education


Cons of General Education Courses
On the other hand, it is understandable if you still find some cons of general education classes. It could feel like they are:
Taking up valuable time and effort you'd rather spend on your major
Elongating the time it takes you to graduate
What are the General Education Requirements?
Every university has different core courses or general education requirements.
Most universities, like the University of Pittsburgh, require 60 credit hours of general education.
Students will have some compulsory courses, and the university will ask you to choose one course from every single area of study to fulfill your gen eds requirements. You need to choose courses from the areas of Math, Literature, History, and more.
These courses are different from one another to give you diverse knowledge before studying the subject you want to specialize in.


List of General Education Courses
There is a broad range of courses that make up gen ed classes.
English
English is offered to help you effectively communicate with the world, and it's one of the most basic things you need to be well-versed in to maintain a successful career.
Within the subject, you can choose which course you want to take. General education English courses include class titles like:
English composition


Creative Writing


American Literature


Math
Another common general education subject is Math. Math is a huge part of everyday life, so it's a big reason why it continues to play a part in your college education. Just think about it — we use math to pay taxes, to make purchases, and to calculate tips when dining out, which are just a few reasons why it's such a pivotal general education requirement.
Some of the courses offered are:
Statistics


Algebra


Quantitative analysis


Social Sciences and Arts
Colleges love including Social Sciences and Arts as a part of general education courses as this gives students a chance to hone creativity and have some fun. It also helps people understand cultures and the world a little bit better. Students can feel like they are taking a break from studying stressful subjects like Chemistry, and instead revel in classes like:
Photography


Music


Sociology


Philosophy


Drama
List of Scholarships By Major!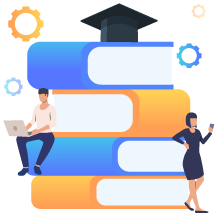 General Education Programs offer different majors to specialize in. It can help you get a scholarship since many scholarships are offered based on the field you specialize in. Here's a list.
Explore More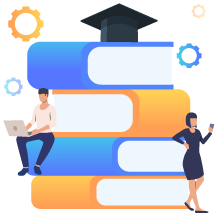 Foreign Languages
Students also have an option to study a foreign language of their choice as a part of their general education courses. This is one of the most common general education courses chosen as it gives the students an option to study a new language and learn about a new culture. Some foreign languages offered at most colleges are:
Spanish


French


Japanese


Chinese


Online General Education Courses
If you are still confused about what you want to study in college and want to spend some time deciding, then you can take advantage of general education courses online. This way, even while you are making the decision on your major, you can be earning general education credits that are easily transferable.
While you are busy taking gen eds, you may discover a newfound passion or learn more about what kind of subjects interest you most. This can play a part in helping you decide upon your major.
Colleges like Penn State University will let you complete your general education course online before ever having to enroll in a degree program. Once you have decided what you want to study, you can transfer the credits earned easily to another institution or continue your education at the same university.
The Bottom Line
It might sound scary to study something you didn't sign up for, but there is no such thing as "required college courses" when it comes to general education. Colleges give you the option to select which courses you want to study through general education electives.
If you are studying at a higher level like graduate studies, you won't have to take any general education courses as you will have already completed them during your undergraduate degree.
An exception to this rule is trade colleges and vocational schools. Trade colleges are one of the few colleges that don't require any general education courses. In trade schools, you learn about more practical subjects such as web development or massage therapy, but there are no general education courses involved.
That being said, if you enroll in an institution that requires general education courses, then you will benefit from them. Gen eds provide you with transferable skills and education that make you a well-rounded person who is ready to excel in any area of expertise.