What is a STEM degree?
STEM is an acronym for combined disciplines like Science, Technology, Engineering, and Mathematics. Learn about STEM degrees, careers, colleges offering STEM courses why should you choose it.
Updated by Avinash H on 5th October 2020
STEM stands for Science, Technology, Engineering, and Mathematics. A STEM degree focuses on these four fields of study and combines the disciplines to provide a higher level of skilled education. STEM bachelor's degree usually takes about 4 years, however, universities offer a combined bachelor's (BS) and master's (MS) degree for 5 years which speeds up the process of earning an advanced degree.
The demand for stem degrees in recent times is like hot pancakes on cozy winter evenings.
Everybody wants it!
What are the Stem degree divisions?
STEM is an acronym for Science, Technology, Engineering, and Math. It is related to degrees and careers in these fields of study.
Science
This is a diverse field and covers everything from physics to biology to astronomy, and more. From studying tiny ants to huge distant galaxies, it's all science.
There are many courses that one can pursue in this field. Courses that one can pursue in this field can be Biomedical Engineering, Chemical Engineering, and more.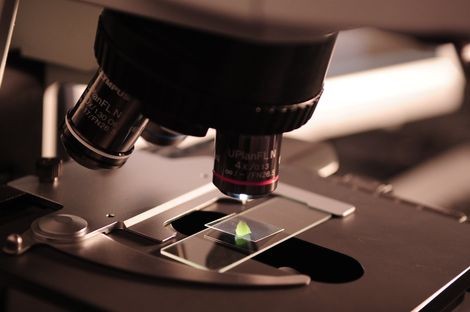 source - Pexels.com
Technology
Do machines entice you? If it does. then the credit goes to the scientists. We deal with technology every day. From complex devices such as smartphones to simple machines such as a coffee maker, all involve some form of technology.
The demand for new technology will never fade and neither will the opportunities to get a substantial paying job in these areas. Few courses heavy in this field are Software Developer, Database Administrator, Database Management, and more.
Engineering
Engineering involves technology but it is more often concerned with the construction, design, and maintenance of large infrastructures, network systems, and more.
It deals with both hardware and its software counterparts. Courses heavy in this field are Civil Engineering, Industrial Engineering, and more.
Maths
Like working with numbers? If yes, then this might be your field.
Every STEM degree has some sort of mathematics involved and a few subjects in this field are Statistics, Logistics, and more.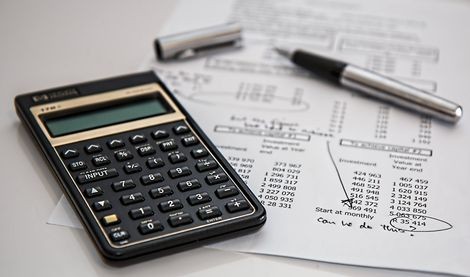 source - Pexels.com
What are the best STEM majors?
There are some programs that offer better opportunities and job growth as compared to others. Five top programs, job growth prospects, and salaries associated with them are given in the table.
| | | |
| --- | --- | --- |
| STEM Programs | Median Salary | Job Growth |
| Petroleum Engineering | $129,990 | 10% |
| Computer Engineering | $111,730 | 3% |
| Mathematics | $111,110 | 21% |
| Aerospace Engineering | $107,830 | -3% |
| Nuclear Science and Engineering | $102,950 | -4% |
What are the careers in STEM? As you can notice, although the demand for nuclear engineers or aerospace engineers is predicted to drop, there is still a lucrative pay opportunity.
STEM careers are paving a path for a brighter future and a better learning experience.
About 65% of the graduates from a STEM career background earn more than those who have done masters in courses not relating to Science and Technology.
The fields of engineering and technology offer better job prospects and handsome salaries as compared to Science and Mathematics.
Eligibility and Requirements for STEM degree
STEM degree careers are very difficult and you need to have good academic skills in order to cope up with the huge coursework.
Students need a good SAT score to apply for STEM degrees as these subjects deal with mathematics and science in general.

A high score in TOEFL is preferred along with SATs for international students willing to obtain a STEM degree.

Transcripts from the previous educational body and letters of recommendation stating your cause and work done in this domain can certainly multiply your chances of getting selected.
Who is the ideal candidate for a STEM major?
In order to build a successful career in this field, you need to inculcate a few characteristics and personality traits. These qualities do not guarantee success as such, but the chances of failures will definitely reduce.
Be inquisitive - Do you have a knack for learning? People in STEM are often curious to learn what happens behind the screen in terms of machinery and technology.

Problem-solving skills - People in this field need to be good problem solvers. If you like fixing your own vehicle rather than taking it to a workshop, then this degree is the right pick for you.

Innovation - Creativity is the key to success in this field.
What is STEM education and Why is it Important?
The world needs skilled and innovative people in order for fast advancement in the fields of technology and science.
According to a report from Change the Equation, there are 3.6 million unemployed workers for every available job in the U.S. However, for every single unemployed STEM worker, there are two unfilled jobs. There are more career opportunities and this is a motivation for you to choose a STEM degree.
Why unemployment when jobs are available?
This is because there is a lack of skilled candidates and jobs like technicians, operators, and machinists requiring STEM education are going unfilled.
STEM degree jobs
There are numerous job sectors that are looking to hire people who hold A STEM degree and have inculcated the required skills.
Computer Programmer - They are responsible for the millions of lines of codes that run the various computer applications.

Web Developer - A web developer creates, designs, and maintains an interactive website.

Statistician - Collects, analyzes, and interprets quantitative data by applying statistical theories and methods.

Actuary - A business professional who measures, manages, and mitigates financial risk and uncertainty.

Petroleum Engineer - It is concerned with all projects relating to crude oil and gas exploration.

Physicist - A scientist who holds specialization in the field of physics.

Medical Scientist - Conduct research work aimed at improving the overall human health and development in the field of medicine.

Software Engineer - Develops, designs, maintains and evaluates various computer software by applying software engineering principles.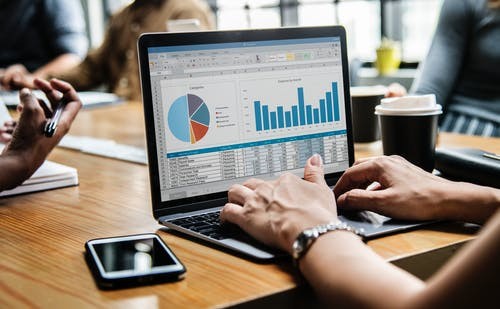 source - Pexels.com
Besides the ones listed above, there are a number of other jobs with high-paid salaries such as Biomedical Engineer, Electrical Engineer, Geoscientist, Logistician, Data Scientist, Management Science, and much more.
What has made its demand so high?
STEM degrees allow you to apply for tech-centered jobs and make it easier for you to get admissions in technical institutions for higher education.
The demand for professionals in the tech field of software, medicine, and machinery is so high that the government has rolled out OPT (Optical Practical Training) scheme which allows international students to work in the industry for two years.
List of STEM degree universities
There are many colleges and universities offering a STEM degree. You must choose a college which provides quality education in these fields.
Some of the universities and the best programs offered by them are listed below.
Scholarships for STEM Degree Majors
STEM degrees constitute the backbone of the US economy and are considered with high regard. There are multiple scholarships (private/ public) based on a student's academic merit.
We have enlisted a few of the most renowned scholarships for a STEM degree.
Best Value Schools offers our own STEM Scholarship for Women

Science, Mathematics & Research for Transformation

Science Education Scholarships

American Society of Metals

Society of Women Engineers
STEM OPT Program
If a candidate is pursuing a degree in a specific STEM division (science, technology, engineering, and math), he/she can apply for a 2 year period job authorization after completion of the course. The following criteria must be fulfilled to join the opt program.
The candidate should be an F-1 student who qualified for a STEM degree program specified in the STEM Designated Degree Program List by Homeland Security and Immigration division.

The employer should be using E-verify.

Must have an initial grant of OPT employment authorization after completing the course based on the STEM degree.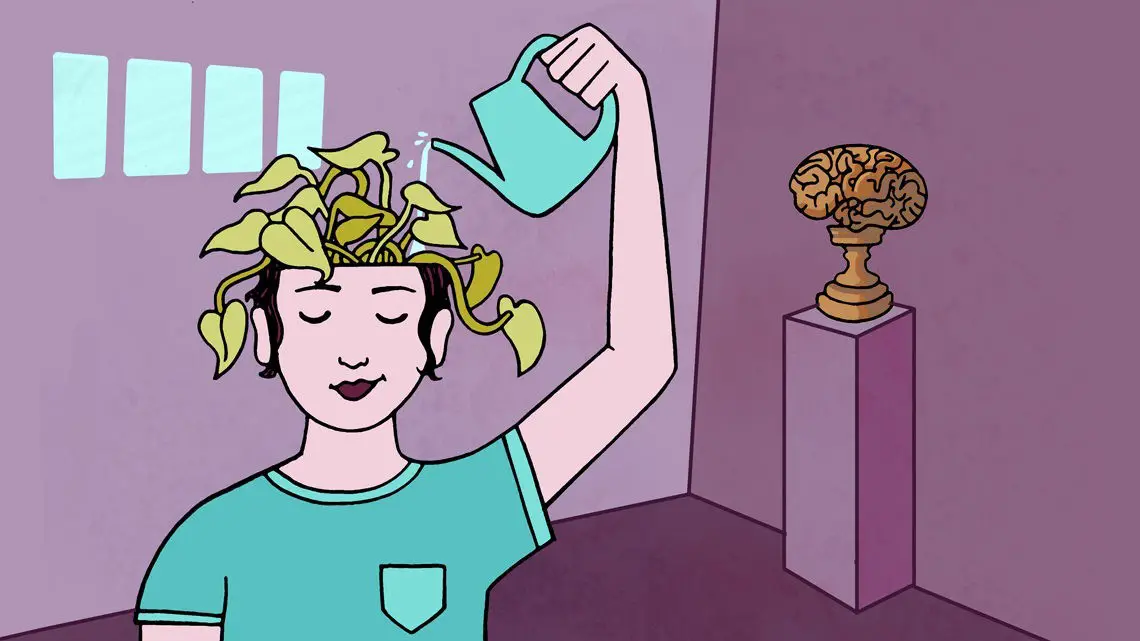 source - symmetry magazine
Conclusion
A degree in Science, Technology, Math, and Engineering increases your skill set and helps you to get a high-paid job. There is an increasing demand for skilled people and experts in this domain for the overall growth of the state.
Pursuing these subjects as majors in college can certainly transform your life, given the urge for technical expertise required in the industry.
If you have a knack for science and tech, then you should go for choosing a degree in STEM.
Blogs you might be interested in