How to Become an Accountant
This article provides in-depth information into What is an Accountant? What Accountant do? Degrees for Accountant, Steps to become Accountant and much more.
An accountant is a professional who performs accounting functions such as accounting audits and accounts analysis. In the words of a layman, an accountant maintains and inspects financial records, prepares and completes tax returns, understands the impact of financial laws and regulations, and proposes solutions to business roadblocks. Since an accountant deals with money, integrity is one of the most important qualities they must possess. They can be either employed with some organization or they can set up their own practice.
What are the standout skills of an Accountant?
For an accountant to be outstanding in his field the following skills are a must:
Numerical Skills: one of the main prerequisites for a good accountant is to have a good number-crunching ability. Usually, accountants tend to excel at math wherein they have to demonstrate their ability to understand and analyze numerical information and draw meaningful conclusions in order to arrive at the right decision.

An eye for Detail: As an accountant, one of your crucial skills is to be detail-oriented. Even the smallest of errors should not skip the span of your eyes. You must keep track of tasks and ensure that tasks are accomplished by limiting its shortcomings.

Time Management and Organizational Skills: An accountant is required to manage multiple responsibilities like Portfolio management, transaction handling and meeting important deadlines at the same time. As a result, an accountant always has a time crunch. By discharging all these responsibilities efficiently, you will be able to demonstrate competence, reliability and how well organized you are.

Computer Skills: It is quintessential for an accountant to have a good command over computer given the volume of information you have to process on a regular basis. Besides the basic knowledge of excel and word, an accountant must know to operate various in-demand accounting software like - SAP, Oracle, big data analytics and query languages, advanced excel, Microsoft visual basic, etc

Integrity: As an accountant, you will be dealing with the company's fiduciary and will hold some pecuniary information about the company. You will have to demonstrate an exemplary level of integrity. As such, you will have to adhere to certain ethical standards and make sure you never deal in fraudulent activities

Leadership: Although this is a skill set required at a later stage of your career it is important to develop leadership qualities from the inception of your career. Employees who demonstrate leadership qualities at an earlier stage draws the attention of the senior management team. As a leader, you will have to mentor your team and make yourself approachable
Steps to Become an Accountant
In this detailed step by step guide, we will discuss the process of becoming a successful accountant.
Step1. Obtain the right degree
While it is not mandatory to get a bachelor's degree for all accounting positions, most do attend college to earn one for better career prospects. Bachelor's degree is the minimum educational requirement for a Certified Public Accountant (CPA). A total of 150 credit hours is the minimum required to successfully graduate with a degree in accounting. Accounting degree programs are quite popular and available at colleges and universities across the US. For aspirants who cannot afford to shift base or attend full-time classes may opt for distance learning. Aspirants should make sure that they check for full accreditation before pursuing any program.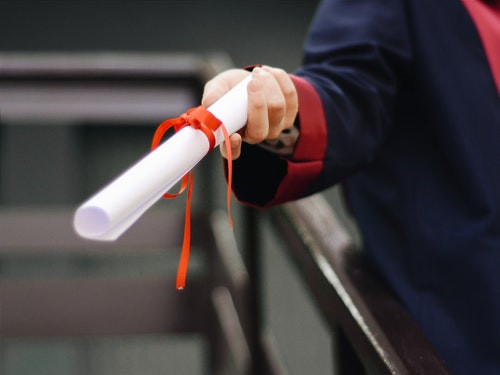 Step2. Get the right internship
while studies will provide the required theoretical knowledge, the right internship will give you a hands-on experience about how the industry works. Working at a paid or unpaid internship will help you gain knowledge and increase your chances of getting a better-paid job offer. Internships can also help you build contacts and networks for future professional references.
Step3. Choose the right specialty
Usually, accountants specialize in one or more areas of practice. The two most common areas of specialization are - Public Accounting and Corporate or Business Accounting. There are a number of other sub-specializations available like managerial accounting, taxes, internal auditing, etc.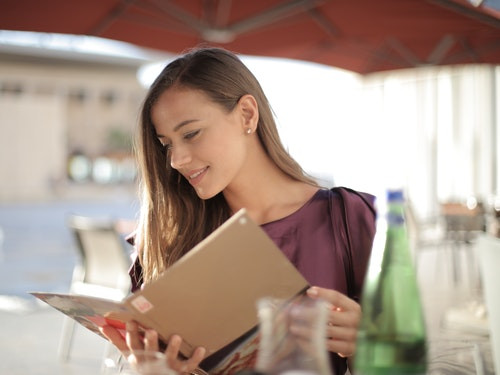 Step4. Determination of a career path
Determine the apt career path- whether you want to be an accountant or a CPA. It will give you a fair idea about the requirements to actively practice in your specialty. An accountant doesn't always require certifications or licensure and typically works within an organization. Whereas, for a CPA, it is imperative to hold a bachelor's or master's degree, pass the CPA exam and work for a set 1800 hours under the supervision of an active licensed CPA. While deciding which career path to pursue in accounting, an individual must honestly assess their personal goals and willingness to put in considerable time and effort that will be required.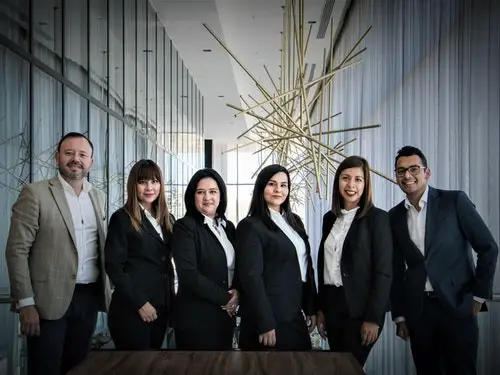 Step5. Clear all exams
If you choose to pursue the CPA, it is mandatory to pass the CPA exam. There are four parts of the CPA exam. They are Audit and Attestation, Business Environment, Concepts, and Financial Accounting and Reporting. This exam is offered during the first two months of every quarter over several days. The candidates are free to take the tests in order of their choice. Once they have passed one part, it is mandatory that they successfully complete the remaining parts within 18 months from the date of passing.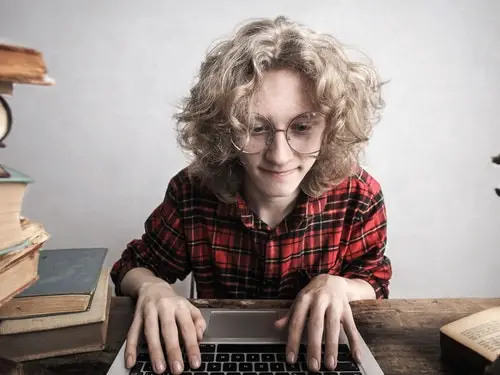 Step6. Land a job
Most companies offer jobs if you perform well during internships. Make sure you work towards landing a job with your interning company. You can also apply for entry-level jobs on job portals and make use of your contacts and networking-that you have honed during internships.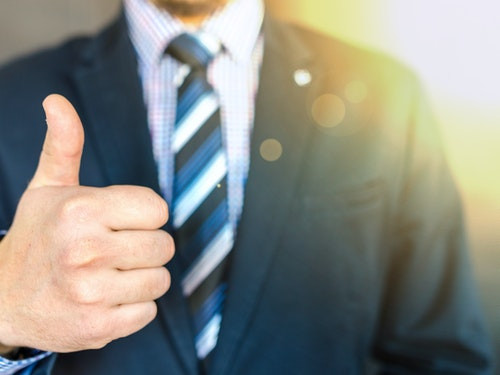 Step7. Decide on continuing further education
In order to keep up with the latest accounting trends, continuing education is the key. Earning a certification or a master's degree in an accounting specialization can help boost your job prospects. The most successful of accountants never put a stop to their studies. In order to keep up with the latest accounting trends, you will need to continuously participate in education that will help you enhance your accounting skills.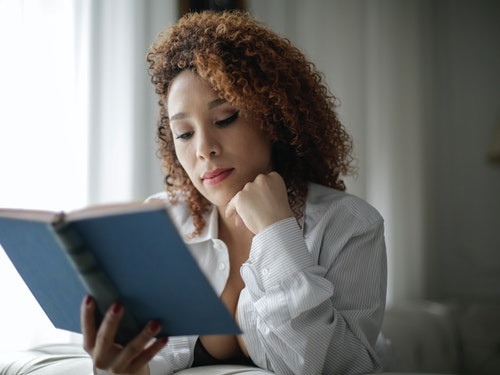 What are the types of degrees for an Accountant?
If you are planning to pursue a career in Accounting, the following you help you decide:
Associate Degree
This degree provides a solid grounding in the field of accounting and related subjects and paves the way for an entry-level job with an organization's finance department. An Associate's degree in accounting will help you bag jobs like billing clerk, staff bookkeeper, etc. An associate's degree program is available both online and in traditional classroom settings and can take anywhere between 1 to 2 years to complete.
Bachelor's Degree
Most staff accounting positions require you to have a minimum of a bachelor's degree. Principles of accounting, business communications, accounting technology, and business law are the mandatory subjects in an accounting bachelor's program. There will be other subjects too depending on your college. A bachelor's degree in accounting is available both online and in traditional classroom settings and can take up to four years depending on your previous college credits. After completion of your bachelor's program in accounting, you can work as a tax examiner, budget analyst, auditor, financial analyst amongst others.
Master's Degree
If you want to climb the ladders in your accounting career, a master's degree will help you with that. It will open doors for managerial level jobs across various industries like the banking sector, construction companies, and high tech companies. This degree will require you to commit one to two years of your time
Doctoral Degree
If you are interested in research and want to move to academia within accounting you will have to pursue a doctoral degree. A Ph.D. usually takes up 4-5 years of full-time study. Most doctoral programs have 3 major components: coursework, research & dissertation, and comprehensive examinations. For those interested in taking up teaching as a profession, Ph.D. is a great option
Certification - CPA
You will be eligible to take the rigorous CPA exam only after you complete 150 credit hours in your master's degree program. There are four parts of the CPA exam. They are: Audit and Attestation, Business Environment, Concepts, and Financial Accounting and Reporting. This exam is offered during the first two months of every quarter over several days. The candidates are free to take the tests in order of their choice. Once they have passed one part, it is mandatory that they successfully complete the remaining parts within 18 months from the date of passing. You will also have to work under the supervision of a licensed CPA. Once you have successfully cleared all tests, you are eligible to apply for senior accounting roles in different organizations.
Online Accounting Degrees
In case you cannot shift base or cannot afford to leave your job for full-time programs, you can always opt for online programs on accounting. Most online accounting degrees are open for admission throughout the year, the classes are short, there are weekly deadlines for homework, no time wasted on commutation, and study schedules can be adjusted according to family and work obligations. Moreover, the tuition cost for online degrees is lesser than on-campus programs.
What are the concentrations to consider for an Accountant?
Concentrations to consider for an accountant in various levels of degrees are as follows:
Associate Degree
Students enrolled in 2 years associate degree program in accounting can expect the following classes:
Introduction to / Fundamentals of Accounting: It is an overview of basic accounting principles and terminologies. You will also learn to record financial transactions, manage payrolls and prepare income statements.
Accounting Management: You will learn about amortization, account management within businesses, and the basics of activity-based costing, budgetary process and learn how to use performance evaluation tools. You will learn.
Taxation: Introduction to the concept and terminologies related to taxation. It is usually offered as a survey course to familiarize students with the different types of taxation
Personal Finance: Students are taught to personal finance management be it for themselves or for their clients. You will learn to plan for insurance, retirement, purchase of a house and other significant investments
Bachelor's Degree
For students enrolled in a 4 years bachelor's degree in accounting, the following are some of the compulsory courses you will take up:
Cost Accounting: You will learn about the most common costing systems, cost behavior analysis and advanced budgeting. Your main focus would be to learn the importance of internal reporting and how cost accounting influences decision making
Auditing: It is a survey subject used for auditing for-profit organizations. It strongly emphasizes the professional standards and liabilities for being an auditor.
Financial Statements: You will gain skills necessary for creating and analyzing financial statements and commonly draws on real-world case studies. This subject will help you prepare company valuations
Preparing Federal Income Statements: Equips students to structure IRS for both personal and business tax filing, to understand and interpret tax laws and teaches to maintain ethical tax records
Master's Degree
For graduate students including those enrolled in MBA with a concentration in accounting will take up the following classes:
Advanced Managerial accounting: Equips students with the knowledge on how to use cost information in managerial roles in order to plan and control business studies. You will learn activity-based costing techniques too.
Advanced Business Law: Equips students to understand the legal framework of businesses and any laws that could run parallel to activities conducted within accounting. It will teach you to create and analyze contracts, brokering debtor-creditor relations
Tax Strategy: Students are equipped with practical knowledge for recognizing opportunities arising in tax planning and trains them to make calculated and ethical business decisions when developing tax strategies. You will learn about tax arbitrage and implicit taxes.
Information System Control: Here students delve into the bigger picture to be equipped with nuanced data analysis techniques and security measures. It is built on existing knowledge of manual and computerized accounting
Job Concentrations to consider for an Accountant are as follows
Auditing
Auditing is concerned with ensuring that companies are held to financial standards. It is a fascinating and diverse branch of accounting. You can focus on topics such as business law, accounting research methodologies, etc. and may opt to become an auditor, Auditing manager, or a Fraud examiner.
As an auditor, you will have to sift through existing financial records to make sure that your company is following all tax laws and regulatory statutes that your company type may fall under.
As an auditing manager, you will oversee other auditors' work activities and provide leadership to the auditing team.
As a fraud examiner, you can expect to have a varied set of opportunities. While corporate professionals are brought in to complete internal investigations, those that work with governmental agencies typically do external investigations.
Taxation
Those that are interested in taxation will gain multifaceted knowledge of practices and procedures associated with taxes. As personnel specialized in taxation you have many job opportunities like Corporate Tax accountant, Personal Accountant, or tax consultant.
As a corporate tax accountant, you may work with both small and large organizations. You will be responsible for preparing tax documents aligned to federal regulations. You will need to hold a CPA license and your other KRAs will include developing strategies to manage financial records and ensuring best practices are employed when preparing taxes. The average salary ranges from $51,316 to $63,322.
As a personal accountant, you will be required to serve individuals by preparing annual tax documents. You can either be employed with some organization or can be self-employed. The average salary is $64,239.
As a tax consultant, you will be specialized in a specific field. You will have to provide relevant and up-to-date advice on tax issues ensuring tax compliance and optimization for individuals or organizations. The average salary ranges from $300,000 to $900,000.
Forensic Accounting
This specialization will enable you with skills like how to detect and prevent fraudulent in financial practices and proper reporting techniques. You may find job opportunities like Forensic Accountant, Fraud Consultant, and forensic investigator.
As a forensic accountant, you will undertake forensic research to track funds and identify any misuse or negligence. You will need to analyze financial data and create reports on financial findings. The average salary ranges from $30,000 to $60,000.
As a fraud consultant, one of the prerequisites is having vast knowledge of fraudulent behavior. You will be required to work on various projects like intelligence gathering, identifying GAAP violations, researching embezzlement among others. The average salary is $62,036.
As a forensic finance investigator, you will often work with federal agencies helping them track illegal funds, investigate white-collar crimes among others