Accounting vs. Finance: Which one to Choose?
Are you confused between finance and accounting? The major differences between accounting and finance education are emphasized in this article to help you chose the best.
Updated by TCM Staff on 21st October 2020
A layman thinks that both accounting and finance education are similar and have the same career outcomes. However, comparing them both will give us a better idea of how they are different and which to pursue further.
The major differences between Accounting and finance are that accounting is more focused on the shorter terms of in-flow and out-flow of money, regular transactions in companies and institutions, while finance is more of aa long term concept which involves the management of assets and liabilities possessed by the company and strategic planning of future goals.
What is Accounting?
Accounting is the process of drawing insights from the day to day transactions of money and hence creating reports for a shorter period. Accounting is the analysis of the past transactions and hence is of lower significance in controlling the strategies of the organization. The financial position and profitability of the company are measured at the end of the financial year.
Accounting helps in making better financial decisions, an internal audit and tax audit is conducted at the end of every year. Human aptitude and competency are identified in this field.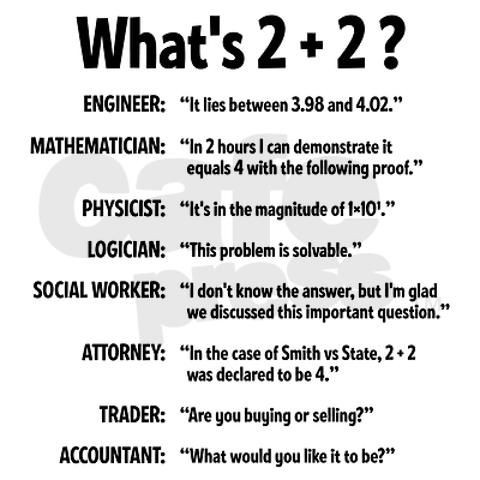 Source: Pinterest
What is Finance?
Finance helps to manage assets and liabilities and helps to plan for future growth. It helps to earn a high-level strategy control at the university. Finance performance a predictive analysis of the company's current financial analysis and hence helps the company to plan better to perform better.
Finance is based on acquisition and allocation. In finance, the value of money is measured over time. The distribution of business assets is managed by the finance department.
(Also, read what can you do with your Finance Degree)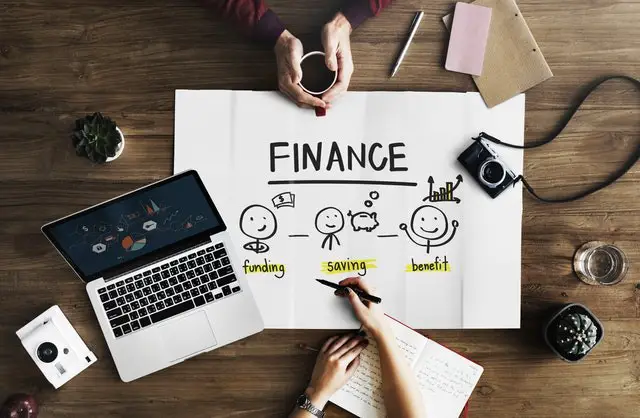 source - pexels.com
Types of Accounting
The types of accounting are as given below.
Financial Accounting - Financial transactions are recorded and analyzed for outsider use.

Public Accounting - Provide accounting services to outside firms and also help in financial statement preparation, auditing, tax returns, and, consultancy services,

Government Accounting - Helps to manage and maintain the resources of the government at the different levels of the government. Adherence to a set of accounting standards is also essential.

Management Accounting - Understand the financial workings of a business. Areas such as revenue, expenses, profitability, inventory record accuracy, and more are identified.

Internal Auditing - Examine the company's systems to improve financial efficiency.
Institutions offering Accounting programs
Few colleges/universities that offer Accounting programs are given below.
Types of Finance
The different types of finance are as given below.
Personal Finance - Identifies how money-management happens at a lower level like the personal level or the family level.

Corporate Finance - Financial workings of corporations are analyzed. Their introduction, growth, sustenance are managed over time. A way of investors and other means are used to identify this issue.

Public Finance - Understand and manage how governments pay for public services. Spending, budgeting, debt issuance, and more are identified in this regard.
Institutions offering Finance degrees
Few colleges/universities that offer programs in Finance are as follows.
6 points of comparison between Accounting and Finance
The different categories for comparison of accounting and finance degrees are given below.
1. Meaning
Accounting - Recording and reporting of monetary transactions of a business.

Finance - The science of management of funds of a business.
2. Branches
Accounting - Financial Accounting, Management Accounting, Cost Accounting, Tax Accounting, etc.

Finance - Private finance, public finance, corporate finance
3. Career
Accounting - Accountant, auditors, tax collectors and many more

Finance - Investment banker, financial analyst, finance consultant
4. Division
Accounting - Accounting is a part of Finance.

Finance - Finance is not considered as a part of Accounting
5. Objective
Accounting - Provide information regarding the solvency status of the company to the financial statement.

Finance - Study capital market and funds of business for making future strategies.
6. Tools
Accounting - Income Statement, Cash Flow Statement, balance sheet and many more

Finance - Risk analysis, capital budgeting, ratio analysis, working capital management and many more

Source: Oreilly Media
Differences between Finance and Accounting Salary
Though the growth prospects of accounting and finance are high as predicted by the Bureau of Labour Statistics, their average starting salaries are different. The average starting salary for a finance job is slightly higher than that of an accounting job. In PaySclale's ranking for salary potential, finance stands 25th whereas accounting stands 129th.
As in 2014, the median pay for a Financial Analyst was $78,620 per year and the median pay for accountants and auditors is $65,940 per year.
The period from 2014 - 2024 will see a growth rate of Finance-jobs by 12% and accounting jobs by 11%.

The number of accounting jobs like book-keeping, accounting, and auditing, will see a decline of 8%.

The job growth rate of finance jobs like fund-raising will increase by 9%.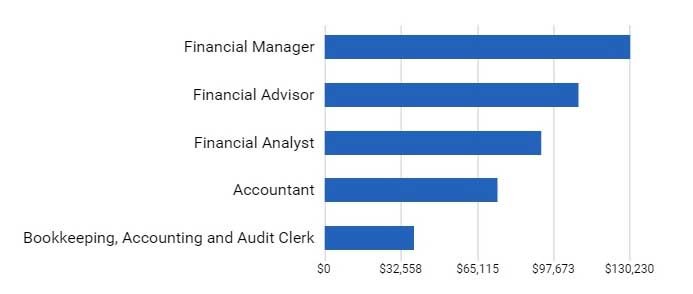 Source: Wall Street Mojo
Careers in Finance and Accounting
The origin of business is the barter system. From the barter system to the international transactions that currently happen, the business has seen tremendous growth. Owing to the growth of Business, the aligned fields such as Finance and Accounting also grew to provide help in the related fields. Today there are a lot of job-roles and career opportunities available in the Finance and Accounting sector.
Career in Finance
Personal Finance field handles the current financial position, adequate protection, tax planning, investment and accumulation goals, retirement planning and, estate planning.

Corporate Finance deals with balance risk, profitability, the forecast of economic trends, review of company reports, maximization of stock value, management of funds, portfolio investments, application of financial risk management investments, and many more.

Public Finance deals with the financial dealings of States, related public entities, and many more.
Careers in Accounting
The different careers that are available in accounting including forensic accounting, management accounting, public accounting, financial accounting, auditing, and government accounting.
Forensic accounting deals with the occurrence of a dispute or impending litigation.

Forensic accountants are employed in government departments, accounting firms, corporate security, risk management, law firms, financial consulting firms, and many more.

When employed in the government departments accountants deal with the investigation of the financial history of terrorists, spies, and criminals, track illicit funding sources, and many more.

When employed in accounting firms the accountants engage in uncovering fraud and collecting evidence, translating technical jargon to everyday language, quantification of financial losses due to misconduct, and many more.

When employed incorporate security and risk management, organizational compliance is ensured with laws and procedures, auditing of financial statements for risk is done, and many more.
Finance or Accounting: Which to Choose?
More than just a curiosity, the choice between finance and accounts can become a life-changing decision when a career is a concern. Moreover, students loans repayment also has to deal with your choice of career. After having chosen accounting as your career choice, it is more likely that you report to a company's Chief Financial Officer.
A job title like a controller, tax accountant, bookkeeper, treasurer, auditor, and many more awaits you in the case of an accounting career. In case you chose finance, you can opt for jobs including financial analyst, investment banker, financial examiner, personal financial advisor, or a money manager.
Is Accounting or Finance better?
Though accounting and finance can be grouped under commerce, both categories require separate skill-set. The accounting skill-set include organization, time management, adaptability, communication, openness, leadership, and many more.
The finance skill set includes accounting qualification, inter-personal skills, ability to communicate, financial reporting, analytical ability, knowledge of IT software, management experience, commercial acumen, and, capacity for innovation.
Identify your specific skill-set and settle on your favorite career.
Blogs you may be interested in