How to become an Actuary
This article provides in-depth information into What is an Actuary? What Actuaries do? Degrees for Actuaries, Steps to become an Actuary and much more
An actuary is a business proficient who ascertains money related risks through probability, statistics, and information on business and financial matters. They utilize predictive analysis of statistics and patterns to tell the probability of an occasion happening. An actuary is somebody who endeavors to value the future and to become an actuary, you must follow these steps and details systematically.
Detailed steps on becoming an actuary:
Earn a Bachelor's degree
Pass the initial actuarial exams
Complete additional courses
Gain experience through Actuarial internship
Land on an entry-level job
Complete Associateship Certification
Get a Fellowship certificate
Advance to higher positions.
Other details on the overview of the career path include,
| | |
| --- | --- |
| Career Title | Actuary |
| Degree Requirements | Bachelor's degree |
| Job Growth | 20% |
| Experience required | 2 years |
| Salary (2020) | $71,133 |
| How long to become an Actuary | 7-8 years |
| Required Skills | Communication, Analytical skills, Math skills, Interpersonal skills |
What does an Actuary do ?
Actuaries analyze data to estimate the probability and likely cost to the company of an event such as death, sickness, injury, disability, or loss of property. Actuaries also address financial matters, such as how a company should invest resources to maximize return on investments, or how an individual should invest in order to attain a certain retirement income level.
Analyses the probability of an event happening in future.

Outlining better approaches to lessen the probability of unfortunate occasions.

Diminishing the effect of unwanted events.

They outline a solution that benefits the interest of every party.

They research and create strategies.

Reserve Analysis of Funds.

They periodically review the rates of insurance premiums.

They price products according to the market trend.
---
Steps for becoming an Actuary
1
Get A Bachelor's Degree
A student does not have to take any particular program to become an Actuary; however, students take Maths, Economics, Finance, Business, or Statistics. Few schools also have a special program designed for actuaries that offer major in Actuarial Science. Understanding the qualifications for actuaries helps in preparing better and choosing the courses.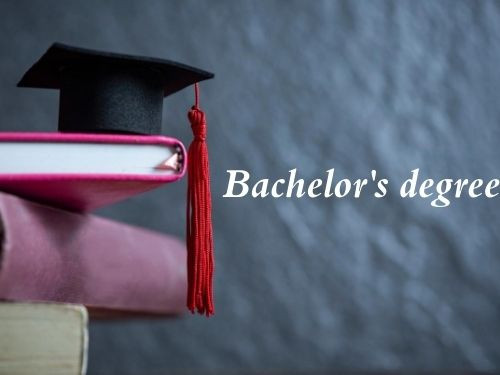 2
Complete Additional Courses
Undergraduates finishing a degree in an irrelevant field should supplement their undergrad profession with business and statistics courses. Every single imminent statistician will profit by picking up programming languages, for example, SQL, C++, and VBA. Arts understudies need to take the most number of side subjects, including some actuarial arithmetic courses.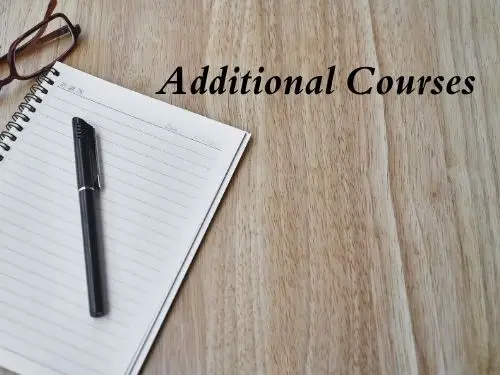 3
Get A Job In Related Field
You should finish at least 2 actuarial exams before finishing your four-year college education to expand your odds of landing a position in the related field. Pursing this career path needs you to be aware of the timeline to determine how long it takes to become an actuary. Managers by and large don't lean toward hopefuls who don't have at least two certificates. Likewise, during your bachelor's program, you should do at least 2 summer internships. Ideally, you should do one internship at an insurance agency and a second internship at a consultancy.
4
Get An Associate Certification
There are two associations that provide professional certification for actuaries The Society of Actuaries (SOA) and the Casualty Actuary Society (CAS). The first level of certification awarded is Associate. For the Society of Actuaries, a student has to pass a series of five examinations in order to be approved for membership. The Casualty Actuary Society provides a similar path. A prospective associate has to pass a series of six examinations to get a membership.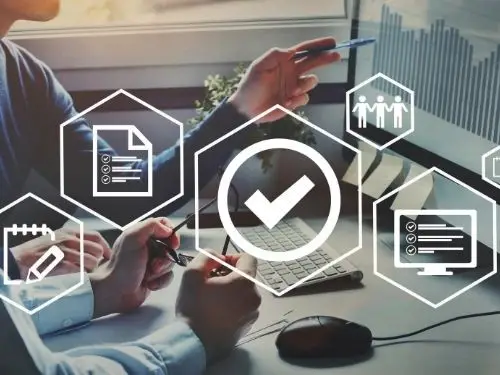 5
Get A Fellowship Certification
After getting the associate membership if an associate wants to earn the title of fellow, in the case of the Society of Actuaries (SOA) he has to go through a series of more advanced examinations and choose one of six tracts to specialize in. And for Casualty Actuary Society and associate needs to take 3 additional exams to earn the title of fellow.
---
Actuary Degree Levels
Bachelors
There is no need for a specific program or specific major to become an Actuary. You can choose any major but you need to take additional courses in statistics, probability, math, finance, economics, and business to be eligible to take the exams. The bachelor's degree is a  four years program that gives 120-160 credit hours where you could choose the related field and complete your coursework. 
Choosing relevant fields and the coursework gives you strong basic skills to become an actuary. Here are some courses offered in the bachelor's degree.
Statistics
Forecasting methods

R programming language

Predictive analysis
Objectives
Collection of Data

Interpretation of Data

Organization and presentation of Data
Economics
Supply and Demand

Fiscal Policy

International Trade
Objectives
Reviews the creation and utilization of products and services

Awareness of global economics environment

Understand fundamental and technical concepts of economics
Finance
Net Present Value

Valuing Riskless Cashflows

Market Efficiency
Objectives
Management of money matters

Various degrees of vulnerabilities and risks

Analyze and interpret financial data
Masters
The Master of Science (MS) in Actuarial Science gives you the ability to be an effective Actuary. You'll pick up a strong academic foundation through particular courses in actuarial science, finance, statistics, and related fields. You will likewise profit by the viable introduction to business and financial standards.
Master's degree helps in the advancement of your career with in-depth knowledge of the subjects. The courses offered at this degree level are,
Insurance
Insurance Regulations

Insurance marketing and distribution

Risk control and premium auditing
Objectives
Understanding and Quantifying Risk

Financial Consequences of Risk

Basic Purpose and Scope of Risk Management
Mathematical Finance
Price-yield relationship

Estimate volatility

Ito's lemma and its applications
Objectives
Scientific modeling of financial markets

Use appropriate technology for problem-solving

Apply logical thinking
Objectives
Analyze data statistically

Interpret results of experiments

Draw reasonable conclusions
Doctorate
Doctorate in actuarial science considers the scope of hypothetical and connected issues in annuities, life and general protection, and medicinal services. Specific roads of research incorporate protection dissolvability, mortality, and lifespan displaying, chance administration, evaluating in focused markets, reliance between dangers, the effect of reasonable esteem bookkeeping on protection, and the financing of social care.
A doctorate degree helps to become a professional to teach or to conduct research on the fields of your interest.The courses offered under this degree level are,
Microinsurance
Principles of Risk and Insurance

Package Design, Pricing, and Analysis

Governance Structure
Objectives
Understanding needs of low-income households

Structure of microinsurance products

Success factors
Behavioural economics
Heuristics and Biases

Risk Preferences

Changing Behavior
Objectives
Psychological insights into human behavior

Economic decision-making

Psychological aspects of economic theories
Predictive modeling
Logistic Regression

Time series analysis

Decision trees
Objectives
Use of data mining and probability to forecast outcomes

Write advanced SQL queries

Create predictive models
---
Actuary's salaries
According to the Bureau of Labor Statistics, the average salary offered to the actuary in the United States is about $70,620 and typically falls between $62,442 and $77,977. The salary depends on the education, certification, additional skills, the years of experience of the candidate.
Job growth
The employment opportunities for an Actuary are projected to increase to about 20 percent during the period of 2018 to 2028 which is faster than the average growth of the job. It is also estimated that there will be an addition of 5,000 more jobs over a period of 10 years while the actuaries develop skills and progress in their fields.
Job concentrations
The certifications and educations you complete can open opportunities to explore other job opportunities such as,
Accountant and auditor:
An accountant and auditor is a professional who is responsible for preparing the financial statements and examining the reports to make suitable recommendations and advice regarding finance. They require a bachelor's degree to choose this job and the average earning is about $70,500 per year.
Budget analyst:
The budget analyst is expertise in preparing the budget reports and handles the expenditures. They mainly assist the private as well as the public organizations to manage their finance. They require a bachelor's degree and their median earnings are about $76,220.
Cost estimators:
The cost estimators work on the collection and analysis of data to estimate the time, money, workforce, and material required to carry out the operations to provide the service or manufacture the product. They generally work in the industry or development of products. They require a bachelor's degree and the average earning offered to this role is about $64,040 per year.
Economist:
Economists are financial experts who collect, analyze, research on the market activity, evaluate the economic issues concerned with goods and services, advising business and federal organizations to make economic decisions with effective forecasting techniques. You could become an economist on earning a master's degree and this job could fetch you about $104,340 annually.
Financial analyst:
The financial analyst is a trained professional who provides guidance on the internal and external clients on the clients. They also analyze the financial status of the clients, researching, investment analysis, rating analysis to make better decisions for the organization. You require a bachelor's degree to pursue this career and you could earn about $85,660 per year.
Stand out skills for an Actuary
You can advance in your career not only with the education you obtain but with the skills you develop over time. The necessary skills for the profession help you stand out from others in the same job. Hence the skills required are,
Analytical skills: analytical thinking is helpful for actuaries to analyze the data and interpret the results with complex trends and to identify the patterns of data. Logical and analytical thinking allows them to learn about the various factors that affect certain events.
Communication skills: As an actuary, there are various technical concepts and complex data to be explained. Reporting and documentation is also a necessary part of their roles. Hence they must have clear ideas on what to convey and how to put the ideologies in a clear way.
Computer skills: Computer knowledge is key in this profession. It helps in critical analysis. Learning the programming languages, developing spreadsheets, databases, and the use of statistical tools to predict results helps in better advancement of career.
Interpersonal skills: interpersonal skills such as leadership, confidence, and others are gained with time and experience. Handling the team, initiating, and volunteering to take up responsibilities makes you achieve success sooner in your career.
Math skills: with the calculative mind, the actuaries must be well versed in mathematics and related concepts such as principles of calculus, statistics, and probability which helps in quantifying the risks.