If you are staring on federal student loans then you are acquainted with a new word and differently new term that is Student Loan Servicer.
You are totally unclear who is these companies are, what is their role in your student loans, whats the process is and what do you need to do?
Don't feel lost and you are not alone, the student loan process can be confusing.
Here, are some of the best student loan servicers with a summary of their company in the Student Loan Servicing.
The Company or organization which provides your student loan is the lender. In the case of Federal student loan, the lender is Federal government or to be accurate its the U.S Department of Education (DOE).
The student loan servicer is the company which manages the loan repayment and their main job of loan servicer is to be an intermediary between you and your loan lender.
The lender provides you money to pay for the college. You now need to work with a student loan servicer to repay them back.
It's important to understand your student loan servicer role that they hold in your financial life. you may be working with them for a long period of time.
---
Table of content
---
What does loan servicers do?
The Federal government is the foremost largest provider of student loans for college students, graduate and professional schools. These Federal student loans are managed by loan servicers. If you are among the millions who apply for direct loans or any other federal student loans then you will work with them.
The loan servicer does billing of borrowers, collecting and processing of the payments they, in addition, provide help for borrowers in taking advance of the policies and programs offered in such as:
Borrowers problems
Paying off your Federal student loan can take even more than 25 years. At a particular point in time, you may arise question on getting into problems with your bills and payment. During the time your servicer will help you with it and makes sure the goal of repayment is ensured.
Repayment plans
Struggling hard with the monthly loan payments servicer can help you with repayment plan with affordable and less rate which caps your monthly payments from your income.
Loan forgiveness
Borrowers who are in government or non-profit organization can be qualified for the Public Service Loan Forgiveness Program(PSLF) under this your remaining debt is forgiven after making 10 years worth of payments based on an income-driven repayment plan.
Forbearance and Deferral
Temporarily halting in your federal student loan payments due to hardship loan servicer can help with forbearance or Deferral to do it.
Consolidation
Combining of multiple federal loans into one, the servicer can help you with it to process and get done with it.
The servicer can help you with altering your loan payments and its terms. Under government plans, the advice will be provided and the processing of material that is required to make the changes by the government.
Federal loans for the current or upcoming school can be addressed with the school financial aid office. For other loans getting to the loan servicer as the problems start to appear.
---
How to choose my federal loan servicer?
Generally, borrowers are not able to choose their loan servicer. the federal government assigns them. DOE gives a score to servicer every 3 months based on the loan collection success and satisfying customers. The more loans of the government are assigned based on the higher score.
The loan servicer will get in contact with you after the first payment. you can find your loan servicer name by logging into the Federal Student Aid website.
Create an account with your servicer site and get in touch with your bank account on when you need to start making payments. servicers reduce the interest rate by .25%. If you have made an automatic payment which will save you around $1,000 in total payments based on the amount you owe and the term.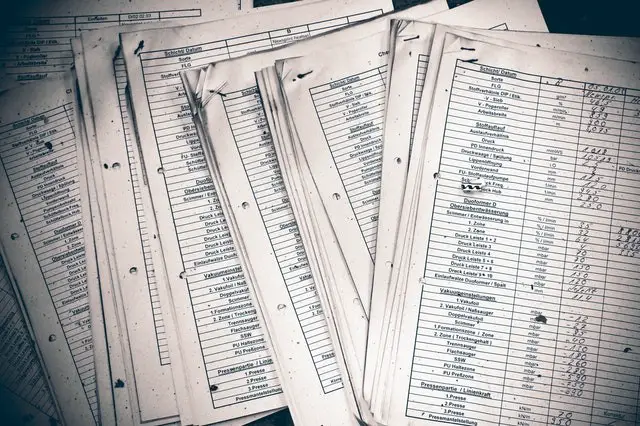 Source - pexels.com
Across the life of your loans, the DOE may reassign the servicer under various reasons. The payments remain unaltered it's automatically transferred from your records. If the loan of yours are reassigned the new servicer will get in touch with you and provides information on the payment and actions to take it forward.
If you have entered in Public Service Loan Forgiveness(PSLF), THe FedLoan Servicing will manage your loan. Another servicer might start the enrollment process, but once the loan is transferred you get in the program.
---
How to find your student loan servicer?
Generally, your loans are assigned to the loan servicer by the U.S Department of Education after the first initial amount is paid out.
To find out your servicer head to the National Student Data System the Central database for student aid which is under the U.S Department of Education.
There you can find a lot of related information about it.
To get more information on what type of loans you have, To know about your current balance with the loan status and much other info.
To access that you require identification information, which is your Federal Student Aid (FSA) ID number. You receive the FSA ID when you first applied for financial aid by fill out the Free Application for Federal Student Aid(FAFSA).
If you can't find your FSA ID there is an option to remember your Password and User name on the website.
If you are under private student loan taking look at the credit reports or loan statements can be done. The data are provided with them and can be accessed.
---
9 Best Federal Loan Servicers
The federal government contracts loans are servicing to 9 companies and organizations the Federal Family Education Loans (FFEL) programs the largest majority of federal loans.
The list of Federal Government's loan servicers are
CornerStone

Great Lakes Educational Loan Services, Inc.

HESC/Edfinancial

FedLoan Servicing (PHEAA)

Granite State -GSMR

OSLA Servicing

Navient

MOHELA

Nelnet
Further about servicer can be learned at their own site. Consumer complaints are lodged against them at the Consumer Financial Protection Bureau (CFPB) can be seen, Check the Federal student aid for a full list of all student loan servicers.
---
CornerStone reviews
Generally, Borrowers have no control over the company which is going to services their student loan. It is solely done by the Federal Government.
It's also important from a customer point to have information and access on your needs to get an informed decision on should you continue it on with the CornerStone or head for refinancing from a different lender.
Understand the important services that are allowed and not allowed to do.
CornerStone has been receiving many reviews from the student borrowers all around the nation, there are some positive and negative reviews. Still, though many customers seem to be happy along the cornerstone service and their customer servicers while others have opted to express their dissatisfaction on the same issues.
Going Through the customer review on their cornerstone facebook page and the Better Business Bureau will enlighten you for a final decision.
Phone: 1-800-663-1662
Mailing Address:
P.O. Box 145122
Salt Lake City, UT
84114-5122
Website: https://www.mycornerstoneloan.org/
---
FedLoan Servicing Reviews
FedLoan servicing has not been accredited by the Better Business Bureau(BBB) and they have not rated the company. for the last three years BBB has 271 complaints on the FedLoan Servicing in the last 12 months they have 118 complaints.
Public Reviews have criticized the companies customer service as unhelpful and impolite. Other complaints include FedLons website is outdated and uninformative. While other attest no issues with the fed loans servicing, Postive experience in loan consolidation.
Federal loan servicer for the Public Service Loan Forgiveness Program (PSLF) They recommends their borrowers who are qualified for PSLF submit an employment certification form for getting it earlier to get on forgiveness track.
FedLoan servicing also monitors the TEACH grant recipient whose grants are converted into loans. Around 30,000 students Received TEACH grants and most of them convert it into loans
Phone: 1-800-699-2908
Mailing Address:
FedLoan Servicing
P.O. Box 69184
Harrisburg, PA 17106-9184
Website: https://myfedloan.org/
---
Granite State Review
The management of the Granite state is not the easiest servicer to deal with them and their website can be very difficult and hard to get around and it provides less information. Customers reviews state that their issues are not resolved with their customer service.
If you are not seeking for any major changeovers in your student loans like applying for deferment or forbearance then the granite state wouldn't be of that much problem. Other than it will be easy for you if you are refinancing or consolidating your debts from a new servicer.
Phone: 1-888-556-0022
Mailing Address:
Granite State Management & Resources
P.O. Box 3420
Concord, NH 03302-3420
Website: https://www.gsmr.org/
---
HESC/Edfinancial review
If you are servicer is EdFinacial then you don't have many options when it comes to seeking of alternative services, this is agreeable on federal borrowers. well, it can be discouraging but since there are several complaints floating around the Edfinancial"s credit reports. you do really need a new servicer for refinancing of a student loan can be optioned here.
On the other side of the note, the website does offer the resource and customer service reputations frequently and willing to get down to help the borrowers in finding the best repayment options there.
All borrowers should carefully monitor their accounts as well as their credit report on making sure the payments are correctly allowed and the information is being passed correctly by the loan servicer EdFinancial
Phone:
1-855-337-6884
1-800-337-6884
Mailing Address:
EdFinancial Services
P.O. Box 36008
Knoxville, TN 37930-6008
Website: https://www.edfinancial.com
---
Great Lake Educational Loan Services review
The Great Lakes gives you several Flexible options on repayments and their customer service representatives are standing by on point to give answers any questions that you ask. If you are not clear having issues and trouble on making repayments a call to great lakes can do it more of ease in setting your mind.
Phone: 1-800-236-4300
Mailing Address:
Great Lakes
P.O. Box 7860
Madison, QI 53707-7860
Website: https://mygreatlakes.org/educate/
---
MOHELA review
They have the most non-user-friendly website out there for students loan servicer especially. You are always in a little lost sort of situation to find out things and always in a search of where you can find it. The FAQ is the savior to understand there if you are not registered there its good to get registered for an online account which can make your communication and loan paying easier.
The MOHELA has an information center that should look at the answers and question out there on the students regarding the repayment options and their benefit and general accounts to manage.
Phone: 1-888-866-4352
Mailing Address:
MOHELA
633 Spirit Drive
Chesterfield, MO 63005-1243
Website: https://www.mohela.com/
---
Navient review
The Navient seems to be needing improvement on the customer experience and the borrowers generally thing they could need of an improvement in their services, especially on the customer services.
Even though there are a lot of public reviews giving praise on the savings rate of reduction program which seems to be a great hit and reached as consumer protection on the Navient loans.
Phone: 1-800-722-1300
Mailing Address:
Navient U.S. Department of Education Loan Servicing
P.O. Box 9635
Wilkes-Barre, PA 18773-9635
Website: https://www.navient.com/
---
Nelnet review
The Nelnet student loan company has provided educational and financial services. It provides several ways for the borrowers to make payment and its customer service seems to be on good by providing it and making available of it for 24/7.
Even though there is some drawback one of which is on their website making lack of transparency in some areas where and it seems like not all loans are eligible for the companies programs.
Phone: 1-888-486-4722
Mailing Address:
Nelnet
P.O. Box 82561
Lincoln, NE 68501-2561
Website: https://www.nelnet.com
---
Osla Student Loan reviews
Borrowers decide to refinance their federal student loans with a private lender when they don't have control with their student loan servicer as the decision is made by the federal government.
Reviews on OSLA from other customers is to get information on their needs and will help them in making a decision on how they move around. OSLA has a tone of reviews from the people with both positive and negative one. it's always important to go through the review with carefulness.
Phone:1-866-264-9762
Mailing Address: (for general correspondence)
OSLA
P.O. Box 18475
Oklahoma City, OK 73154-0475
Website: https://public.osla.org/
---
How to handle if you have multiple loan servicer?
If you are having multiple federal loans then you might be having different servicer for each one of them. To get it all at once consolidation of your loan might be the option in the case of the federal direct consolidation loan.
While applying for loan consolidation there is an opportunity either choose one of four services from the list for a new, consolidated loan.
FedLoan Servicing

Great Lakes Education Loan

Services Inc

Navient or Nelnet
Go through all the advantages and disadvantage of the student loan consolidation before getting with it. In some cases, you might be paying more in terms of interest due to the payments are extended for months.
---
Problems with your federal loan servicer
Sometimes people might have a problem with their loan servicer. Well, in that case of Navient which is the largest servicer, who faced high profile lawsuits against them. For supposedly advised its borrowers and for mishandling their funds and account.
Getting know of what your rights as a loan borrower and educating yourself on the paydown options of your debt in manageable option with a cost-effective way. Will help you from the frauds and not relying on the servicer.
If you have any doubts and clarification which you couldn't get it or seems not right then you ask these 3 parties to help you out.
Ombudsman Group
If you can't get your question, compliant solved with your servicer then you can get in touch with the Federal Student Aid Ombudsman Group to assist. Once your information on the account details on the problem, the group will help you to get it solved in an honestly and equally.
Loan Servicer
The first person that you need to get if you get into any problems is the loan servicer. Get in contact with them on the specific problem which can be of over the balance of your loan or its status. Get collected of all the records and documentation with the original copies. Take notes of all the names that you get in a conversation and record it and get it followed.
Consumer Financial Protection Bureau (CFPB)
The CFPB is the final option to consider when both of the options could help on it. Submit a complaint which consists of all the details of what the servicer is doing wrong . Then the CFPB will get it to the servicer to get it to resolve. It collects all the records of the complaint who have boarded on the servicer.
---
How does the loan servicer work for Private loans?
If you hold Private Student Loan from a bank, Credit union it is more of a less transparent loan servicer activities.
Private lenders service the loans by themselves and on the other hand, they contract with a third-party servicer to get manage of their student loan under any circumstance you are not allowed to choose your servicer.
Getting hold of your original paperwork is best after when you take out your private student loan.
After down the lane of started repaying it after certain years you are most likely to get in contact and touch with the servicer who does send you bills and collect and process your payments. Forgetting who have taken the loan without the original paperwork.
It might also possible that your loans are sold by your lender the current owner of your loan might not be a bank or financial institution that originally gave you.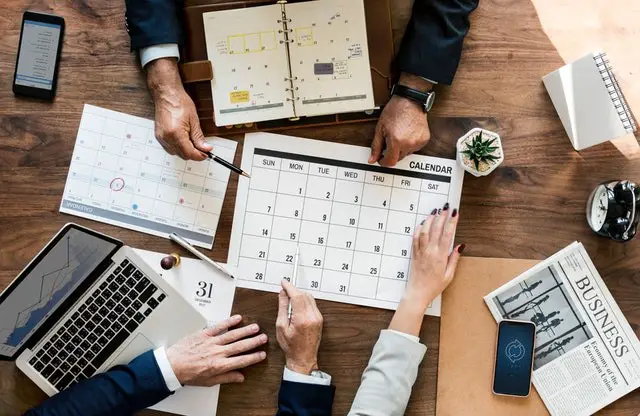 source - pexels.com
Under Federal student loan, the servicer does many other things like Modifying your repayment plans or setting up for forgiveness.
Private loans don't go under the same regulations and you cannot assume that they will also offer you these.
Private loans are less flexible in adjusting down your payments. If you are struggling to get repay of your loan, get in contact with your servicer on what he can do for you.
If you find yourself dissatisfied with the private loan servicer on errors and trying to resolve the situation with the servicer is the first action. Still, you are free to contact CFPB on any help you need.
---
Student loan Services and Best servicer FAQs
1. Is FedLoan servicing legit?
FedLoan is a part of Pennsylvania HIgher education assistance agency(PHEAA). which is a legal servicing company. Even though PHEAA had some issues on the unproperly supporting in the repayment options.
Having some notices on its head from the Consumer Financial Protection Bureau (CFPB) and lawsuits on overcharging. So, therefore the company is legit.
2. How long is student loan grace period?
Generally in the case of Stafford loans you timeline of six months for starting your repayment after the graduation or after leaving the school or dropped below half time enrollment.
The older Stafford loans might have a longer duration of grace period in which the interest accrues while you are there in the school and in the grace period of subsidized Stafford loans too, interest is paid during the in-school deferment option or grace period of the interest will be capitalized as the repayment starts
3. Is Navient a good loan servicer?
If you are under a student loan there is a good possibility that your service may be anyone under the federal student loan servicer what about the Navient servicer. Well, Navient is a spun-off Sallie Mae which is one of the nation's Largest student loan servicers with over 12 million+ customers and who holds moreover $300 billion of government and private student loans.
4. Can Navient garnish wages?
The first and foremost important thing that creditor does it sue you in the court and go for the money judgment in order to move forward with garnishing your wages. Creditors who own the student loans by guaranteed by the federal government gets a special status, however. They don't need to wait for the state court judgment to move on the attempt to garnishing your wager.
5. Is Navient and Sallie Mae the same?
People who had both Sallie Mae and Navient as their servicer for the same loan. The federal loans which are taken before 2014 are most likely taken from them, Sallie Mae.
After the 30th of October 2014, Sallie Mae has shifter all its federal loans to the Navient. which was not affected to the borrower's loan term but has confused people who had missed their memo.
6. Is OSLA a federal loan?
The Oklahoma Student Loan Authority (OSLA) which is serving as a non-profit company which started his federal loan servicing from July 12. The U.S Department of Education had transferred the direct loans that were previously held by the Direct Loan Servicing Center as repayment status to OSLA.
7. Are Nelnet loans eligible for PSLF?
The Nelnet is in a partnership with the department of education which allows them to serve as an official servicer of Federal Student loans for more over 5 Millions of Borrowers. This company further services the loan from other lenders too as their own portfolio of acquiring the federal student loan.
8. Does Great Lakes do loan forgiveness?
If you are enrolled yourself in the Public Service Loan Forgiveness program(PSLF) then you might be eligible for it the eligible loans will be moved from the Great Lakes to that servicer. You might receive the benefits of the same qualifying payments and term of teachers loan forgiveness and Public Service Loan Forgiveness.
9. Can I consolidate my student loans with Nelnet?
Consolidating of your Nelnet student loans. which is the official federal student loan servicers, Nelnet's student loan service does not have the ability to consolidate or refinance the debt. The Consolidation of your loans can be done through Direct consolidation of the loan with the federal government.
10. Is Great Lakes a federal or private loan?
Great Lakes Educational Loan servicer provide full support as an intermediate contact between student borrowers and their primary lenders. The lending agent is the Federal government, State government or it might be a private lender. They work indirectly along the student borrowers to get manage of all aspects of the loan.
---