Student Loan Interest Rates - For Federal And Private Loans
Interest rates and related policies of student loans have led a lot of students into confusion of choosing the best student loan-plan. Here we try to throw some light on the interest rates of loans, both - federal and private
Updated by Theres Ann on 25th August 2020
Student loans are definitely a great blessing for those students who aspire to learn but do not have sufficient funds for it. However, after the completion of the course, these become the greatest burden for most of the students.
Lack of a job, insufficient income, and unexpected expenses, together can create a scenario where the students are compelled to postpone their loan payments which might put them into never-ending debt. This is why choosing a student loan plan with lower interest rates and good repayment plans have to be thought of carefully while applying for the student loan. A lower interest rate and a lower period of repayment are highly beneficial to students.
Under the Higher Education Act of 1965, student loan interest rates are determined during each spring and for Direct Loans for the next academic year. They are determined by the type of loan and the first disbursement of the same. Interest is the amount paid as a cost of borrowing money. Direct loans are daily interest loans which means the interest accrues daily.
Depending upon the type of loan, ie federal subsidized or unsubsidized, the interest is accrued on the loan. When an accrued credit is not paid and is supposed to be paid, then the interest gets capitalized and hence it would be even more difficult to repay the loan.
It is paid on the following basis - The number of days since you made your last payment multiplied with the loan's rate of interest.
---
Table of contents
---
Relationship between Capital and Interest rate
Capitalization is the process of the addition of unpaid interest to the principal amount. Unpaid interests occur in situations such as the deferment of interest in the case of an unsubsidized loan, reduced monthly payment under an income-driven repayment plan.
The financial times during which an unpaid interest is capitalized is given below.
The period following the deferment of an unsubsidized loan - Deferment is the period when the borrower does not have to pay on a loan due to financial hardships that the lender has agreed on. It is also granted when the student enrolls half-time in a college or a university. In any case, the lender has to approve of the financial inability of the borrower to pay on the loan. 

The period following the forbearance of an unsubsidized loan - Forbearance is the process of pausing the loan payments for almost 12 months, i.e. nearly a year. This program offers temporary relief to struggling borrowers. Before applying for forbearance, it is necessary to consider questions including the duration of the current financial situation, qualification for deferment, other choices than forbearance and more.  
The period following the grace-period of an unsubsidized loan - Mostly the grace-period for loan repayment is 6 months. 

Voluntarily leaving the Pay As You Earn Program

Failure to update income for income-driven plans - If by any chance you forget to update your reduced income and is left with only a meager amount to pay for loan repayment, then the obvious outcome is the capitalization of interests.

Repayment of loans under PAYE or IBR - These repayment plans aim at making payments based on the amount that the borrower is earning as an income.
The federal law is the highest authority to decide the interest rates of loans for federal students. The amount of interest accrued after the last payment can be decided using the interest calculation formula.
The FAFSA can be filled out to apply for Federal Student Loans. Students without financial needs qualify for unsubsidized student loans and students who are in real need of financial need qualifies for subsidized loans. 5.80% is the average federal student loan interest rate as per the reports by New America.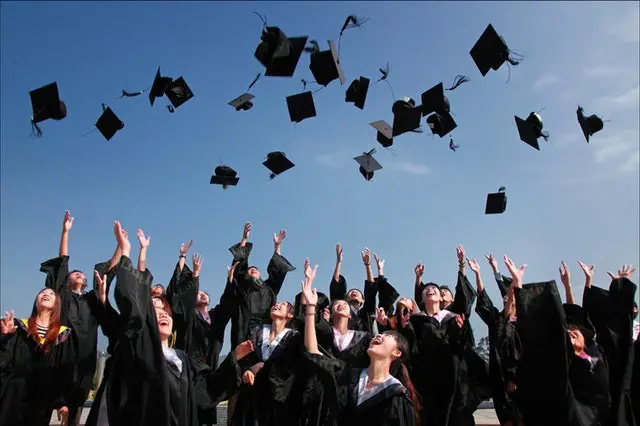 Source: Pexels.com
---
How do student loan interest rates work?
Federal and private student loans have a different set-up in establishing student loan rates and altering it. For Federal student loans, the Congress sets the rate based on 10 year Treasury Note. The fee is charged as the percentage of the total loan amount. Rates are fixed based on the type of loans.
In the private student loans, the amount is basically credit-based. No origination fees are charged by private lenders. Fixed or variable interest rates are decided by the borrowers. There are monthly or quarterly variable rates.
---
What is the interest rate on federal student loans
2020 has been a year of unexpected financial changes that also affect the interest rates on student loans. The CARES Act was signed to force an administrative forbearance. During this period, interest rates drop to 0 % for all federal student loans owned by ED. Ideally, the interest rates for undergraduates is 2.75% for the 2020-21 school year. For unsubsidized graduate loans and parent loans, interest rates are  4.30% and 5.30%. The interest rates for refinancing student loans and others are as follows : 
| | | |
| --- | --- | --- |
| Loan              | Type | Interest Rate |
| Refinance student loans        | Fixed  | 3.20 - 8.63 % |
| Refinance student loans   | Variable  | 1.99 - 8.38 % |
| Federal student loans (fixed)  | Undergraduate  | 2.75 % |
| Federal student loans (fixed)  | Graduate  | 4.30 % |
| Federal student loans (fixed)  | PLUS  | 5.30 % |
The CARES Act began in March 2020 and will last till September 2020. There are reports that the ED is keeping track of the COVID 19 effects to extend the forbearance period to 2021.  In the year 2019-2020, the federal student loan rates had decreased to 2.75%, the unsubsidized direct graduate loans had reduced to 4.30% and Parent PLUS loans have reduced to 5.30%.
---
How to save on interest payment?
The borrowers can make use of several steps to save on the interest payment. They are given below.
Interest payment before the end of the grace period - Interest capitalization can be made by monthly interest-only payments or payment of a fixed amount.

Avoidance of income-driven repayment plan - Try to make federal loan repayment in the standard 10-year repayment plan.

Watching over the overall financial health - Before building on student debt, an emergency fund can be built and high-interest debts can be paid off as credit-cards.
---
Federal vs Private student loan interest rates
Loans are basically of two types - Federal Loans and Private Loans for college.
Federal Loans - Funds for Federal loans are granted by the government. 
Direct Subsidized Loans, Direct Unsubsidized Loans, and Direct PLUS Loans fall under the category of Federal loans.
Federal Parent loans are imbursed in the parent's name, where parents take up the responsibility to pay off the loan, even when the money is used for their children's educational purposes.
They are beneficial for their fixed income rates and income-based repayment plans.
Federal student loans offer some of the lowest interest rates.
Private Student Loans - These loans are non-federal loans made by private authorities such as credit unions, banks, state agencies, schools and more.
The payment dues are also different for federal and private loans. In the case of federal loans payments aren't due until you graduate, leave school or change your enrollment status to less than half a time. But for most private student loans the payments are to be made while the student is still at school.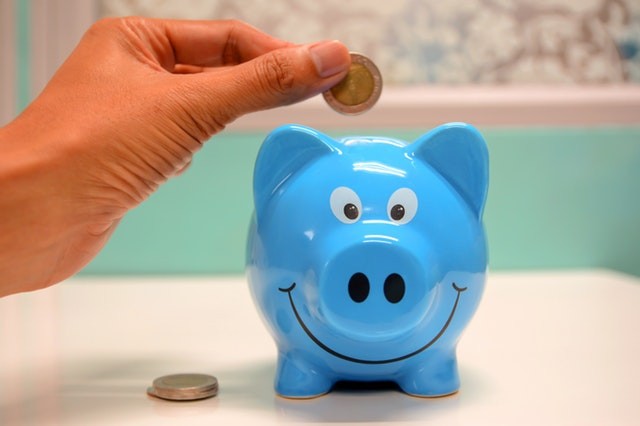 source - pexels.com
Fixed and lower interest rates are another big advantage of federal loans. However, for private loans, the interest rates can either be variable or fixed and may be lower or higher than the interests on federal loans. Subsidized loans are also granted only by federal loan authorities, whereas private student loans are not subsidized.
It is also not necessary to prepare a credit check for federal student loan qualifications. But private loans require an established credit check before the application is processed. Interests for federal or private loans may be tax deductible. Federal Loans can be consolidated to form a Direct Consolidation Loan. 
But no such consolidation is possible with private loans. Postponement or reduction in the payable amount is possible with federal loans, but not possible with private loans. When federal loans offer, several repayment plans, these plans are vendor-specific in the case of private loans.
No federal loan has a prepayment penalty, whereas prepayment penalties of private loans are vendor specific.
The government sets the federal student loan rates and is tied closely to the 10-year treasury note. Interest rates are set in the spring prior to the New-Year and loan servicers are not given rights to set their own rates on federal student loans.
The risk-based pricing model is widely used by private lenders in order to set rates on federal student loans. Credit history, rate, number of breadwinners in the family and more act as deciding factors in determining the interest rates of the student loans.
The average student loan interest rate depends on the type of loans you get. Lower interest rates are grated for undergraduate students, considering private student loans.
The Direct Subsidized loan interest rate is 5.05%.

The Direct Unsubsidized loan interest rate for undergraduates is 5.05%.

The Direct Unsubsidized loans interest rate for graduate and professional students is 6.60%.

For Direct Graduate PLUS loan for graduate and professional students, the interest rate is 7.60%.

An interest rate of 7.60% is applied for Direct Parent PLUS Loans for Parents.
Average student loan interest rate from private lenders is given below.
For College Ave Student Loan, the rate of interest ranges from 4.20% - 12.78%.

For Sallie Mae, the interest rate falls between 4.62% and 10.23%.

For Citizens Bank is the lender, the interest levied falls between 4.45% and 12.42%.
---
Interest rates for Direct Stafford Loan
As years passed along, interest rates have been decreased to 2.75% from 4.66% in the year 2014. Fees on Direct Stafford Loans have reduced from 1.072% to 1.062%. The loan fee is reduced before disbursing your loan. For the year,  2020-2021 the rate of interest for undergraduates is 2.75% and for graduates, it is 4.30%. 1.059% is deducted from the loan before its sent to your schools. Interest rates are used to calculate the interest that accrues on the loan by dividing the interest rate by a number of days. The interest rate is set by federal law. The loan fee is included during the repayment of the entire amount you borrowed and you are also responsible for repaying the whole amount you borrowed. Interest rates remain fixed for the current year. Congress decides the interest rates based on the 10-year Treasury note. Ideally, rates are the same for fixed interest rates. Fixed interest can be better, as you do not have to worry about increasing payments.
---
Federal student loan phone number 
Most queries are handled by your loan servicers. Loan servicers act as a mediator between the loan borrower and ED. They help in managing your bills, informing your payment dates, etc. But in case you need to contact the ED. The following are the details :
Phone: 1-800-4-FED-AID (1-800-433-3243)
For general queries: www.ed.gov/answers
---
Our Picks For The Best Private Student Loans for College
FAFSA is not needed to apply for a private student loan, instead, you have to apply for each private loan moneylender. If you are here looking to choose one of our picks for the best private student loans for college, we recommend that you compare all of their terms and conditions. Take a look at the rates that they offer and explore more to know about their plans.
Credible
Credible is a popular private student loan comparison tool that shops many major private student loan providers to present clients with the best rates and terms. Credible works with the following organizations:
Ascent
Ascent Student Loans is a competitive private in-school student loan company that offers two products primarily - student loans with cosigners and without. Very few private student loan companies agree to give student loans without cosigners.
Another perk with them is that they don't charge any application fees, and they have good repayment options. Their student loan interest rates are very competitive.
Check out our Ascent in this comprehensive review.
SoFi
SoFi is a very competitive lender that started giving out student loans. They offer good interest rates and many repayment plan options to make sure you can find your best fit.
They do not charge any application fees and they even do not charge late fees. 
Check out our review of SoFi for a better understanding.
LendKey
LendKey is a private student loan comparison tool that allows you to measure all your options. They focus on community banks and credit unions with good credibility to source loans for students. They offer to manage everything concerning your student loan on your behalf. The money comes from one of the mentioned community banks or unions. 
LendKey does not charge any application fees and offers one of the shortest periods of cosigner release, 24 months. They also offer a range of repayment options to suit your needs.
Check out our take on LendKey to learn more.
CommonBond
CommonBond is a direct private student loan lender. Direct since they are hard to find on any comparison lists. The savings that come with avoiding a middleman are given directly to you.
They offer very attractive student loan rates but they do require the presence of a cosigner for a client to take out a loan. But they come with a short term of cosigner release.
They are one of the few private student loan lenders that offer options of forbearance to borrowers going through economic hardship after graduating.
Go through our review to get a clear picture.
---
Some applied principles of student loans
Interest rates begin accruing from the day you take out your loan.

The interest is paid by the federal government while you are in school and during the six month grace period after you leave.

On-time payments are important with student loans as the interest gets accrued, capitalizes and is added to your principal balance.

The student loan servicer will require you to pay off the late fees and accrued interest as part of your payment to the principal balance.

The average interest rate of student loans depends on the field of study, profession or loan provider.

Refinancing would surely remove the benefits that your current loan is supposed to receive.
---
Ways to lower your student loan interest rates
A reduced interest rate is definitely a blessing for all borrowers. A few tactics that can be practiced to lower the interest rate of loans is given below.
Choose a lender wisely after considering the following factors.
Interest rates levied by the lender - Few of the major private loan lenders in the United States include Citizens Bank, College Ave, LendKey, Sallie Mae, and Common Bond.

Citizens Bank offers loans to both students and their parents.

Multi-year credit which approves the loan for the subsequent academic years with much less paperwork is a feature unique to the Citizen Bank.

Loans are granted at an interest rate of 4.45% - 5.43% for a duration of 5, 10 or 15 years.
College Ave student loans do not collect any application or origination fee. No fee is offered for paying off the loan early and has repayment plans for 5,8, 10 or 15 years. LendKey offers repayment options of 10 years after five years of minimum interest-only payments.
Sallie Mae offers loans starting from $1,000 to 100 percent of the school certified cost of attendance. Common Band offers loans up to 100% of the school's cost of attendance.
Lender Repayment terms - Standard payment plan is where you pay a fixed amount of loan term for almost 10 years.

Extended Repayment - This allows a loan repayment from 12 up to 30 years where the monthly payment is at least $25.

Graduated Repayment - It starts with lower repayment amounts and extends from 12 to 30 years depending on the amount that is borrowed.
In an Income-Contingent repayment plan, the amount to be paid depends on the income of the borrower and the money that he/she has borrowed. In income-based repayment plans, monthly payments are granted to a gross monthly income and the loan term is 10 years.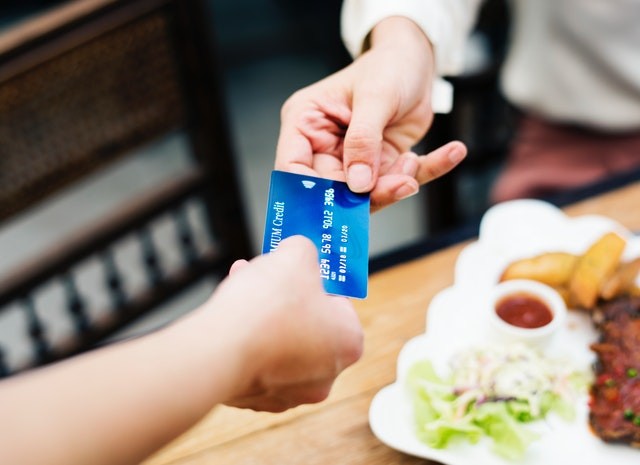 source - pexels.com
In Income-based repayment plans, the monthly payments are offered at a lower percentage of the discretionary income.
Savings from student loan refinancing - Refinancing would mean swapping the current loan with another loan in order to reduce the rate of interest incurred.

Customer service - The more answerable and responsible the lender is, the more will the approachability of the lender.

Refinancing abilities - Refinancing will save you to get a lower monthly payment, faster repayment and decrease in the debt to income ratio.
Having a strong credit
Get a lower interest rate on student loans

Stronger credit would mean responsible borrower and a higher likelihood to repay the loans
Choice of variable rate loan
Choice of the shortest repayment term

Pay off the loan as quickly as possible

For unusually high-interest rates on loans, it would be beneficial to refinance it into a private loan. This would save thousands of dollars on loan repayment.

Lower interest rates are granted for undergraduate students considering that there is no credit check with private loans.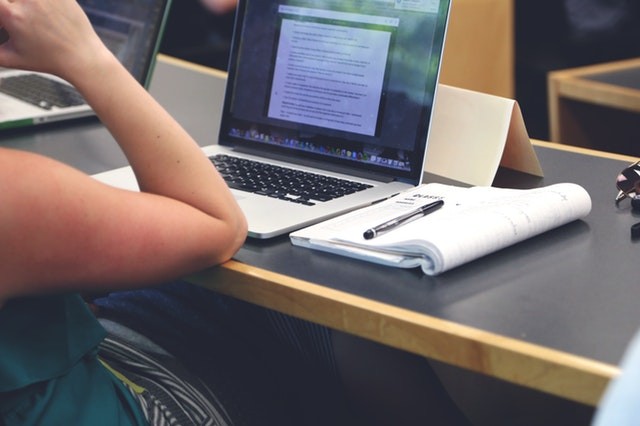 Source: pexels.com
---
Factors affecting the repayment of loans
Some of the factors that affect the repayment of the loans are given below.
The amount of monthly student loan repayment

Choice of the repayment plan - Standard, income driven and more

Granting of a grace period after graduation - Usually 6 months

Presence of a co-signer on the loan - Someone who would share the responsibility of loan repayment

Cosigner's help in paying the loan

Timely payment of the loan amount

Payment of interest that accrued before it is capitalized - Once the interest is capitalized then you would have to pay for the combined amount from the next month.
---
Is Federal or Private Student Loan suitable for me?
Some of the benefits of the federal student loan programs are given below.
You stand a chance to receive federal loan forgiveness.

The interest that you pay on your loan can be tax-deductible

Income-driven repayment plans help you in determining the amount that you can afford.

Based on the repayment plan a loan term as long as 30 years can be granted.
Private loans cover up the disadvantages of federal loans. That is, for all those expenses that stand out of your federal loans and scholarships, private loans are a savior.
So, the choice between federal and private loans is a personal affair depending on the amount that you would want for your program or the duration within which you are supposed to pay off the loan. Explote to find out more about federal student loans and private student loan places. 
Other Blogs You May Be Interested In -