ACCSC- Accrediting Commission of Career Schools and Colleges
Accrediting Commission for Career Schools and Colleges- ACCSC accredits post-secondary educational institutions to maintain education standards. Read more to know about ACCSC.
The Accrediting Commission of Career Schools and Colleges (ACCSC) has been leaders at establishing and monitoring quality and standards of education at private, post-secondary educational institutions for over 45 years now. 
ACCSC commission established in 1965, grades, and accredits post-secondary educational institutions. It is a privately owned and non-profit organization that is recognized by the US Department of Education and the Council for Higher education Accreditation. The organization is based in Arlington, Virginia.
Institutes that provide students with technical and professional training are usually accredited by this organization thus serving almost 800 schools and 2,50,000 students. This national accrediting agency differs from the regional accrediting agency in different ways. Regional accreditation is used by most of the 4-year degree universities.
Transfer credits of nationally accredited universities may not be accepted by regional universities. Residency requirements, the impact of state policy, course content, exposure, financial constraints, and more can contribute to the change of school. In such cases, credit transfers create a lot of confusion.
To optimize the quality of education by the member institutions and to provide students with the best possible career path, the commission has established a framework of accountability.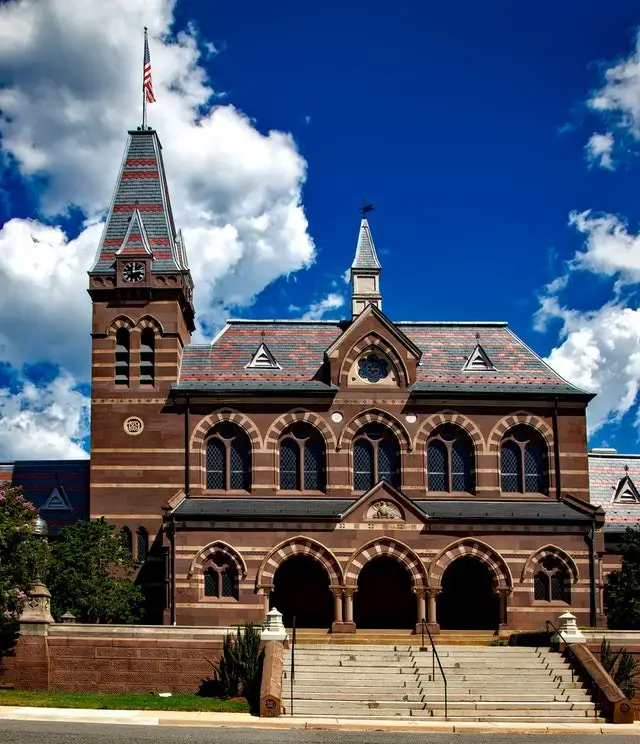 source - pexels.com
What are the  ACCSC standards of accreditation?
The accreditation body operates on some values and goals. They are mentioned below. 
Management and Administrative Operations - The institution should have a well-organized and proper functioning of the management and administration operations.

Requirements for Residential and Distance Education Programs - A university/college should meet all the necessary requirements for students and also for distance learning students.

Educational Administration and Faculty Qualifications - The curriculum and academic information should be liable and highly qualified faculty should be appointed in the institution.

Student recruiting and Advertising - Good companies should be tied up with the institution in order to provide high percent placements.

Student Services - All the possible resources like physical resources, human resources, and technology resources should be available for the students.

Student Achievements - There should be a continuous rise in the student's academic achievements.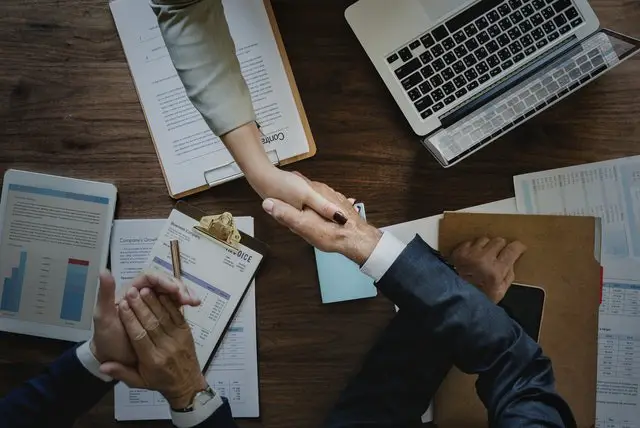 source - pexels.com
Institution Requirements for ACCSC
The colleges/universities need to follow some requirements in order to get accredited by ACCSC. The important requirements are mentioned below. 
The institution should mainly focus on its purpose and in improvement activities.

If any University/College should get accredited by ACCSC, they should offer programs in post-secondary education.

The institution should meet all the possible requirements and resources needed to satisfy and run the organization.

They should focus more on student's academics and educational objectives.

The institution should be liable and legally provide integrity.
 Also Read: Best Online Colleges for you 
How can a school get ACCSC accredited?
The preliminary step for a non-accredited institution/institution accredited by another accrediting body(recognized by the U.S Department of Education) is to fill out the Pre-Workshop Application for Initial Applicant Schools. 
Post acceptance of the Pre-Workshop Application by ACCSC in writing, the accreditation seeking school is provided registration information to participate in the compulsory Accreditation Workshop. This begins the accreditation process. 
A number of reports such as Self-Evaluation Report, Faculty Personnel Report, Staff Personnel Report have to be submitted for the purpose of accreditation.
To learn more, visit the Accrediting Commission of Career Schools and Colleges 
How does ACCSC accreditation benefit the students?
This accreditation provides the ease of transfer of credits to a recognized institution.

It helps students to get an opportunity to access financial aid.

Greater appetence of student credits is a major advantage.

The degree which is received by students will add more value if the college is an accredited college.
Colleges and Universities accredited by ACCSC
A list of ACCSC accreditated schools are as given below,
Conclusion
The mission of ACCSC is to ensure quality education that enhances student success in the work-force. Moreover, the organization is committed to principles such as peer-review, self-evaluation, continuous improvement, quality, and accountability. The intention of the organization is to stay in touch with the mission, vision, and values of the organization.
The students-first approach is another principle that the organization follows with interest. Excellence, leadership, and member support are the other principles that the organization thrives upon.
The core values of the organization include integrity, accountability, continuous improvement, and accountability. 
ACCSC's standards of accreditation include management of administrative operations, requirements for residential and distance education programs, educational administration and faculty qualifications, student recruiting, advertising, admission policy, practices, student services, and student achievement.
This accreditation helps the institutions to achieve all the goals and objectives that are needed to make a quality level of educational practices. In turn, it ensures to give a lot of benefits to the students and takes the quality of any institution to the next level of quality.
Blogs you may be interested in
Frequently Asked Questions
1.Is ACCSC Nationally recognized?

Yes. ACCSC is recognized by the United States Department of Education and has accredited almost 650 institutions.

2.What is the scope of ACCSC accreditation?

Post-secondary, non-degree granting institutions, along with degree-granting institutions are accredited by the ACCSC.  

3.Name a few standards of accreditation as mentioned by the ACCSC.

Few standards of accreditation as mentioned by the ACCSC are given here. Management and administrative capacity Institutional assessment and improvement Financial stability and responsibility Physical facility Program requirements Curriculum content Academic Rigor Student recruitment 

4.Which are the types of institutions eligible for ACCSC accreditation?

Private, post-secondary career schools and colleges with trade, occupational or technical education objectives are only eligible for ACCSC accreditation.

5.What is the next step to be taken after identifying that your institution is eligible for accreditation?

After identification of eligibility, the institution-representatives would have to attend the Initial Accreditation Workshop after which the application for initial accreditation is made.

6.How long does it take to complete the initial accreditation process?

It normally takes 1.5-2 years for the initial accreditation process.

7.What are the expected exceptions during the accreditation process?

The Accreditation Workshop is charged $550 per person, the initial accreditation process takes $2500, the orientation visit costs $1400, the full-team visit takes $5400 dollars. There are other hidden charges as well.

8.Which is the most reliable source of ACCSC information?

The ACCSC website is the most reliable source of ACCSC information.