Documents You Need For College Scholarships
The scholarship application process takes quite a long time and application deadlines finish early. Make sure all your documents are ready before you apply for any scholarship? Most general documents requested for scholarship application.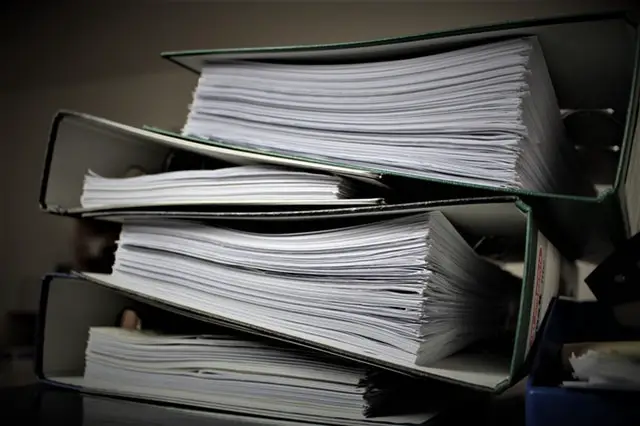 It is important for a candidate to submit all their official documents along with the scholarship application form to be eligible to receive the funds to pay for their education. Both offline and online applications have various requirements to be fulfilled. The following are the documents that a candidate needs to submit to the concerned department.
Some of the documents listed below:
Completed Scholarship Application Form

Identity proof

Applicant's photograph

Personal details

Personal Statement

Transcripts

Family Income Details

Statement of Purpose

Recommendation letter

Standardized test scores

Resume
Note: Before applying for a scholarship, make sure all your necessary documents are scanned as per the specified size guidelines, in order to avoid rejections, in case of online applications.
---
Completed Scholarship Application Form
It is an important part of your whole application process. You have to submit the completed application form with all the relevant details before the deadline.
---
Letter of Recommendation
Generally, scholarships demand you to provide 1-2 letters of recommendation. You can get with your teacher or a counselor and get the LOR ready before the mentioned date. Also, consider reading the scholarship application carefully as some of them might have special rules regarding the recommendation letter.
---
Applicant's Photograph
Applicant's photo should be JPEG format which should not exceed more than 50 kb. Make sure your photo is clear with a light background.
---
Personal Details
Check whether you filled all your personal details before applying for the scholarships like your complete name as on the secondary school of education, your valid e-mail id, phone number if required.
---
Personal Statement
Some of the universities/colleges ask you for a personal statement. You have to write about your future goals and reasons for applying to the scholarships.
Many students don't know how to write a personal statement. You have many online tools to write and you should mainly write who you are and what is that makes you different from all other applicants.
---
Official Transcripts and Standardized Test Scores
These are the statements that assess your academic performance. So, it is mandatory for one to submit these documents along with the application form to the considered department.
You'll have to upload the scanned and saved Class X mark sheet/certificate (PDF format, maximum size – 1 MB) and records of SAT/ACT marks. Check whether the transcripts have all the courses you took and the grades you earned.
Make sure that the transcript is stamped by your school and have an official signature.
---
Family Income Details
This is not a mandatory section in all scholarship applications. When you are applying for financial aid scholarships, you have to add information regarding your parents' income and tax returns.
---
Statement of Purpose
This requires only a single page, that elaborates your reasons why you have applied to the degree course and how it can be related to your career studies and aspirations.
Also, include your qualities and how they might fit with the course you have selected.
---
Recommendation letter
Letter of recommendation is compulsory, generally one but in some cases, you need to provide two. This should be given only by the teacher/lecturer or student counselor who supervised your work.
This letter gives the scholarship committee more information regarding your skills, abilities, and qualities. It also represents your motivation for the course of degree or university/college you chose.
---
Resume/CV (Curriculum Vitae)
Generally, resume/cv is not necessary to upload in all the applied scholarships. Only a few universities/colleges ask for a resume.
If you don't have the experience, you can add all your hobbies, achievements, interest, and skills set along with your computer proficiency. It is necessary to add the languages in which you are proficient and any related subjects that you have done before.