Full Ride Scholarships 2022: Everything You Need to Know
College leaves everyone in debt, but not those who achieve full ride scholarships. Learn all about how to get a full ride scholarship, full ride scholarships requirements, and more.
Students have a plethora of scholarship opportunities to help them fund their studies and achieve success. Each scholarship has different criteria, amounts, and timelines. 
What's the best kind of scholarship? The one that covers everything. Introducing full ride scholarships — they're the only ones that offer full sponsorship of college expenses. That means tuition, room and board, and sometimes even with some bonus funds on top!
You might be wondering, how do you get a full ride academic scholarship?" "What are full ride scholarship requirements?" "Do I need a perfect GPA and extracurriculars that take up 8 pages?" Not necessarily!
In this article, we'll cover everything you need to know about full-ride scholarships 2022, how to get a full ride scholarship, as well as tips for winning full-ride scholarships.
How to Get a Full Ride Scholarship
To start, you'll need to boast some wicked grades. Most full ride scholarships for college students are merit-based, meaning if you don't have the grades, you don't get the goods. 
But, there are different types of full ride scholarships that might focus on other criteria slightly more than on grades. For example, some scholarships might focus more on your contributions to the community when considering candidates. 
In addition to grades, a prospective full ride scholarship recipient should have great, demonstrated leadership skills and proven involvement with their student body and community. 
Here's what you need to how to get a full ride scholarship:
Community work and hobbies: By interests, we mean extracurriculars and community involvement. Schools want to see how you'd be an asset on campus, and that means contributing to their community as well, not just scoring As. Think volunteer work and leadership initiatives. Additionally, some full ride scholarships are based on a specific skill, like basketball scholarships. 
Personal statement: You can't land a full ride if you don't even put the effort into arguing your case! You can bet that all full ride scholarships will require a stand-out personal essay that clearly communicates your accomplishments and goals. 
Grades: What GPA do you need to get a full ride scholarship? Most full ride scholarships are merit-based, and if they aren't they still consider grades to a significant extent. Aim for the stars, and expect most full ride scholarships to require a 3.5 GPA.
Letters of recommendation: Your word might not be enough to land you a full ride scholarship. You might need 1, 2, 3, or 4 letters from people who can speak to your work ethic and character, like your teacher, boss, volunteer manager, mentor, or counselor. 
Interview: Schools will almost always have an interview as part of their selection process for full ride recipients. Here are some interview tips for winning full-ride scholarships:

Dress professionally
Ask the right questions
Think of questions they might ask you and practice role-playing with a friend for a mock interview.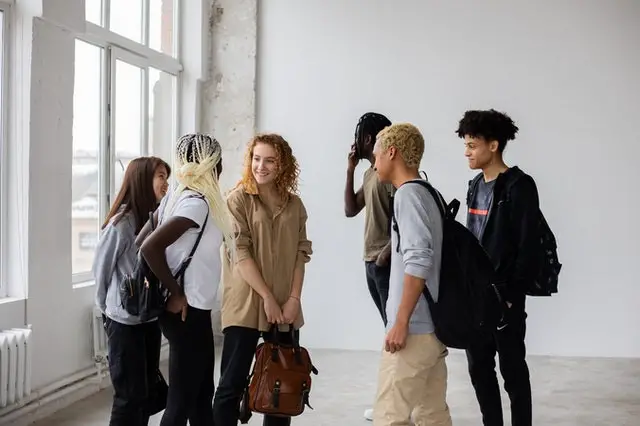 Types of Full Ride Scholarships
Scholarships are made available by school departments, colleges as a whole, private organizations, or by federal government or institution. Here's a look at some of the more specific types of scholarships. 
Merit-Based
Wondering how to get a full ride scholarship for academics? One of the most common scholarships, merit-based scholarships award students with money for tuition for exceptional academic excellence through their transcript and GPA primarily, but also sometimes through their ACT or SAT 
Financial Need-Based
Full ride scholarships are sometimes need-based, and dedicated for students from lower-income tax brackets. Full ride need-based scholarships often combine strong academics and financial need as criteria for success. 
Need-based scholarships are offered by universities, private organizations, and the government. 
Federal Government
The Federal government offers The Reserve Officers' Training Corps (ROTC) scholarships for people who serve/served in the military. You can apply for all federal scholarships through FAFSA.  
State-Sponsored
A few states offer programs to help students cover the cost of college for the students. Contact your state department for more information. 
Athletic
An athletic full-ride scholarship is provided to students who show excellence in a particular sport. Being a pro at gym class won't cut it. You'll need to prove your fit in a specific sport, a fit strong enough to excel on the university's team, before graduation. 
Prestige
These types of scholarships are offered on the basis of a student's leadership skills, service, or excellence in a given subject or area. 
Community-Based
Students who come from a particular community or background might be eligible for community-based full ride scholarships.
Contests and Brands
Sometimes businesses and corporations will offer one-off full ride scholarships to promote their brand and philanthropy. 
When Should I Apply For a Full Ride Scholarship?
Application deadlines for full ride scholarships will occur mostly during the academic year, specifically from September to May. But, never leave it to the last minute. You never know how much time you might need to gather your documents, obtain letters of recommendation, etc. 
Additionally, you'll be faced with immense competition, because surely you aren't the only student who wants a full ride scholarship. One way to get ahead of the competition is to apply as early as possible. This gives you time to have admissions team review your application first, which might translate to an interview!
We recommend you check individual college websites for specific deadlines, and that you apply sooner rather than later. 
Schools That Offer Full Ride Scholarships
In case you don't know where to look for, starting with the colleges would be a good start. There number of colleges that offer a full-ride scholarship
Here are a few full-ride scholarships available at US universities for 2022:
University of Chicago (Chicago, Illinois): Act Six Need-Based Scholarship; Stamps Scholarship
Wake Forest University (Salem, North Carolina): Nancy Susan Reynolds Scholarship 
Duke University (Durham, North Carolina): Robertson Scholars Leadership Program
California Institute of Technology (Pasadena, California): Stamps Scholarship
University of Virginia (Charlottesville, Virginia): Jefferson Scholarships
American University (Washington DC): Frederick Douglass Distinguished Scholars Program
Fordham University (New York, New York): Cuniffe Presidential Scholarship
Northeastern University (Boston, Massachusetts): Torch Scholars Program
Providence College (Providence, Rhode Island): Roddy Scholarship
Rollins College (Winter Park, Florida): Alfond Scholarship Program
But these aren't all of them. Check individual university websites for more information about full ride scholarships, and inquire with academic advisors. 
What If I Don't Get a Full Ride Scholarship?
Is it hard to get a full ride scholarship? Certainly. You're competing with top-tier students for such a desirable achievement. If you don't score a full ride scholarship, don't worry. You can still try to accumulate multiple scholarships to add up to a full ride. Luckily, there isn't a limit to the scholarships you can secure, so you can apply to your heart's delight! 
Pay heed to your resume and portfolio. Be as marketable as possible. In this rat's race, try to be a stag! 
Conclusion
Full-ride scholarships are a dream for every student. A full-ride scholarship aspirant should build a strong portfolio, get involved with their community, and get their grades up as high as the sky. Full ride scholarships requirements are extensive and make for a competitive selection process, so 
Blogs You Might Be Interested In
Documents You Need for Scholarships