How Long Does It Take to Fill Out FAFSA in 2022?
How long does it take to fill out FAFSA? This guide will tell you everything you need to know and give you tips to speed up your application process!
FAFSA is essential in securing financial aid for your education. This guide will tell you everything you need to know about how long FAFSA takes to fill out and process. 
The FAFSA, or the Free Application For Student Aid, is an application form for federal financial aid. All prospective college students must fill out the FAFSA if they want to receive financial assistance from the Federal Government to help cover their tuition and other costs.
Millions of students file their FAFSA every year. Those approved receive over $120 billion in grants and low-interest loans from the U.S. Department of Education. 
You might wonder, "how long does it take to fill out FAFSA?" The truth is, it doesn't take too long, especially when compared to other loan or grant applications.
The filing process may seem intimidating for some students, especially if it's their first time. By learning about the information required, how long it takes to fill out the FAFSA, and how long it takes for the FAFSA to process, students might feel more prepared and confident in applying for financial aid. 
If you'd like to learn this valuable information, read on — in this article, we answer all your burning questions and give you a few tips to speed up your process!
How Long Does it Take to Fill Out FAFSA?
It is always better to file a FAFSA as soon as possible. Doing so may increase your chances of receiving more financial assistance from the Federal Government. If you'd like some help, here's a handy guide to filling out your FAFSA.
Here's something to keep in mind: filling out your FAFSA can be a lengthy process. However, the amount of time it takes will most likely depend on several factors, such as the method you chose to apply, whether you've done some preparation, and how efficient you are overall. It may also depend on whether you file as a dependent or an independent.
If you are prepared and efficient, you can reduce the application time to as little as 25 minutes. However, you may still want to allot an hour or so for the process just to account for unforeseen circumstances, such as technical difficulties.
So — how long does the FAFSA take to fill out? The entire process of filling out the FAFSA usually takes about an hour or less. 
This timeline accounts for not only filling out the application form but also for gathering necessary documents, reviewing the application, and reading additional, important information on the "Confirmation page."
You should have all the required documents ready beforehand, such as tax returns and bank statements, to speed up the filing process. Note that you might also need your (parents') tax returns for the previous year, though most of the time, you can automatically retrieve this information from the IRS data revival tool.
If you're still asking, "how long does it take to fill out the FAFSA?" and you want a more specific answer, here's a reasonable estimate:
Dependent Students can take around 51 minutes to fill out a new application.
Independent Students take much less time — around 27 minutes for a new application.
Note that these estimations are for online applications.
How Long Does It Take to Complete the FAFSA Application Offline?
If you're unsure whether you'd like to fill out your FAFSA online or offline, the following information can help you decide.
You may be wondering, "how long does it take to do FAFSA manually instead of online?" Here's your answer:
Offline applications generally take much longer, with some estimates going as long as three hours for new FAFSAs. It may take longer if you are not very organized and efficient or aren't prepared with your documents. Or, it could take a bit less time if you're prepared and organized.
Either way, the general consensus seems to be that if you'd like to save time, the best way to do your FAFSA is online.
How Long Does It Take to Renew FAFSA?
Now that we've answered the question "how long does it take to renew FAFSA?," you might be wondering how long it will take to renew.
If you want to receive federal financial aid throughout your education, you'll need to renew your FAFSA for each year you enroll. The process is similar but not entirely the same — renewing requires less time all around.
Here are some reasonable estimates for how long it will take you to renew yours:
Dependent Students can take around 35 minutes to renew their FAFSA.
Independent Students take much less time — approximately 17 minutes for renewal.
How Can You Fill Out The FAFSA In Less Time?
Filling out the FAFSA is a quick enough process, but if you do a bit of extra prep, you might be able to shave a few more minutes off your time. 
How long does it take to complete the FAFSA with a bit more prep? Again, it will depend on a few factors, such as how prepared you are and your chosen application method. However, you can expect to cut your time down by around five minutes or more.
Here are some tips for you to file a FAFSA in less time:
Create an FSA ID before filling out the FAFSA - You and your parent or guardian can create an FSA ID or account in advance. Remember that you need a valid email address and social security number to create your FSA account. And if you aren't sure why you need to create an FSA ID, note that you need one to complete the FAFSA. An FSA ID also allows you to: 

Sign your Master Promissory Note (MPN);
Apply for repayment plans;
Access loan counseling; and
Use the Public Service Loan Forgiveness Help Tool.
Use the IRS Data Retrieval Tool (DRT) - This IRS DRT is undoubtedly the fastest, most accurate way to transfer your tax information to your FAFSA. This tool saves you time searching through documents from the previous year. 
Prepare your documents - Gather your required documents, including tax documents and bank statements, in advance. Keep these documents handy as you fill out your FAFSA so you won't need to search for them when you need them.

Make a list of schools - As you fill out your FAFSA, you'll be asked to include the schools you're applying to. It's a good idea to prepare a list of your top ten, even if you're not 100% sure which of them are your top choices. Having this list handy can save you precious minutes during your application process. And, if you're worried about these schools finding out about each other, there's no cause for concern — none of them have access to that information.
Apply online: Completing the FAFSA online could reduce paperwork and save time. The time estimated to fill out the FAFSA offline can take up to 3 hours, whereas the online form takes up to an hour and even less with all the prior information.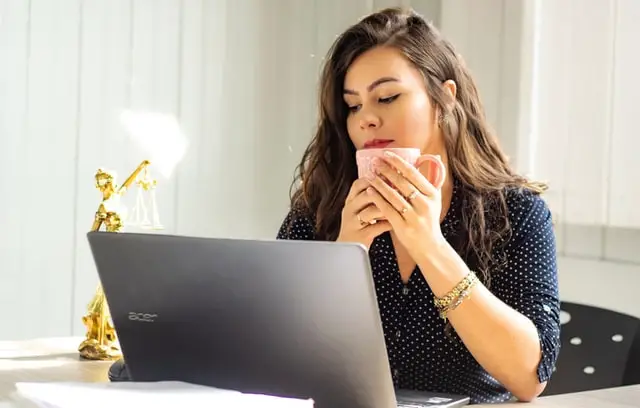 How is FAFSA Processed? How Long is the FAFSA Application Processing Time?
After you submit your FAFSA, it undergoes a process of evaluation. This evaluation process may take anywhere from 3 - 14 days (3 - 5 for online applications, 7+ days for mailed applications), after which you'll receive your SAR (Student Aid Report) via email or post.
The SAR is an electronic document that details basic information about your eligibility for federal student aid. You can make changes to and check the status of your SAR online if necessary. Checking online is the best way to determine what's going on with your FAFSA if you haven't received a response within three weeks of filing.
Important Note: If you want to receive your SAR ASAP,  you should file your FAFSA online and ensure it's accurate. If you apply via email, it could take up to 10 days to receive your SAR. If you failed to sign your FAFSA with an FSA ID, it could take up to 3 weeks to process your SAR. 
Once you have your Student Aid Report (SAR), your preferred educational institutions will receive your application. The institutions will evaluate your financial standing, eligibility, and requirements. Your application will also mention your Expected Family Contribution (EFC).
What to Expect After You Submit the FAFSA
You might be thinking, "how long does it take for financial aid information to release?" The answer isn't exact, but it does take time. Your information will be available to all the FAFSA member educational institutions, but every institution's financial aid department will take time to evaluate your specific application. 
If an educational institution deems you eligible, they design a financial aid package for you, informed by your academic background and level of financial need. 
But, just applying for FAFSA and expecting aid won't be enough to receive benefits from educational institutions. Colleges will have limited assistance to distribute to everyone because most FAFSA applicants mention multiple colleges they would like to attend on their application.
Colleges send out most acceptance offers before May 1 in the United States.
Know more about the Deadline to submit FAFSA.
Contact the school's financial aid department directly if you plan to attend a particular college. The school will determine your eligibility and deliver a financial aid award letter to you.
What Should I Do if My Costs Are Greater Than My Financial Assitance Offer?
There is a genuine chance that you might receive a financial aid offer that doesn't entirely cover your tuition costs. Alternatively, it might cover your tuition but not your other costs, such as your living expenses.
So what do you do then?
Logically, you may want to look into federal student loans or even private student loans. While both are solid options that can help finance your education, you should first seek and apply for a few scholarships and grants. You can find them locally, from state governments, private organizations, businesses, and nonprofit organizations. Just make sure you stay aware to avoid getting scammed!
The FUTURE Act and Its Impact on the FAFSA
There might be a chance that the FUTURE Act, which was signed into law in 2019, can shorten the time it takes you to complete your FAFSA.
The FUTURE Act made some positive changes to the process of filling out the FAFSA, potentially making the process easier and quicker overall — for some students, at least. Some of the changes made include:
Allowing the IRS to share tax info (or the lack thereof) of some students who are not as easily able to use the IRS DRT
Potentially eliminating as many as 22 questions that students would've had to answer on the application
Potentially lessening the requirement for income verification on the FAFSA, especially for students with lower income
It's unsure when all of these changes will go into effect, as even the Federal Government stated that it might take some years to go into effect. It's worth mentioning that this document from the Federal Student Aid website says it could go into effect in October of 2022 for the 2023-2024 FAFSA.
Also worth mentioning are the additional changes made thanks to the Omnibus Spending Bill, which was signed into law in December 2020. With this new law, the FAFSA shortens from 108 questions to 36.
When Will You Receive Your Financial Aid?
If you get selected for financial aid from one or more educational institutions that you applied for,  you will need to sign a Master Promissory Note (MPN).  The MPN holds you legally accountable for paying back any loan you acquire for college costs.
If you cannot sign your Master Promissory Note (MPN), it will take longer to receive your financial aid. 
Frequently Asked Questions
How long does the FAFSA take to fill out the first time?
The answer to the question "how long does it take to complete the FAFSA for the first time?" varies. If you apply online, it can take around 51 minutes for dependent students and 27 minutes for independent students. If you choose to apply offline, it could take up to three hours, sometimes even more.
How long does it take for FAFSA to let you know?
You can expect to hear back within 3 to 21 days of filing your FAFSA. Within this timeframe, you should receive your SAR or student aid report. The quickest way to hear back is online, where you can get a response within three weeks. The average response time for email applications is ten days, and offline (snail-mailed) applications can take as long as three weeks.
How many questions are on the FAFSA?
The FAFSA used to be 108 questions long. However, thanks to the FUTURE Act and other changes made to the FAFSA process by the Omnibus Spending Bill that became law in December 2020, this number can go down to 36 for the 2023-2024 application. By this time, you might find the answer to the question, "how long does it take to do the FAFSA?" might become even shorter!
Conclusion
When filing your FAFSA, it's best to stay aware, organized, and prepared. You should keep updated on all ongoing communication from the financial aid department in case you need to provide additional documentation or reports before a deadline. Additionally, reach out to the educational institution(s) of your choice for more details about financial aid.
The FAFSA has developed a time-efficient method for students to access financial aid in the United States. Make sure you are well aware of all deadlines and leave enough time to make corrections so you can access your assistance in time for enrollment.
So how long does it take to fill out FAFSA? Less than an hour, whether you're a dependent or independent student!