How Many Credits to Graduate College in 2022?
Planning your college schedule? Learn how many credits to graduate college so you can fulfill your career goals in a timely manner!
The credits required for a bachelor's degree might differ from a master's degree.
Most US college programs require 24-36 credits per academic year. 
Students must fulfill specific credit requirements for electives, core courses, and other subject-specific program areas. 
Enrolling in college this year? As you prepare your finances, school materials, and schedule, one thing might appear confusing at first: college credits. Programs list all sorts of requirements for subject-specific credits, but at the end of the day:
How many credits do you need to graduate college? Here are general credit requirements for students by degree:
Associate's Degree: 60 credits
Bachelor's Degree: 120 credits
Master's Degree: 36-60 credits
But these numbers aren't set in stone. Take them with a grain of salt and compare them with specific college programs for the most accuracy. Today, we'll dive into further detail so you can learn how many credits to graduate college for different degrees, with examples for specific programs.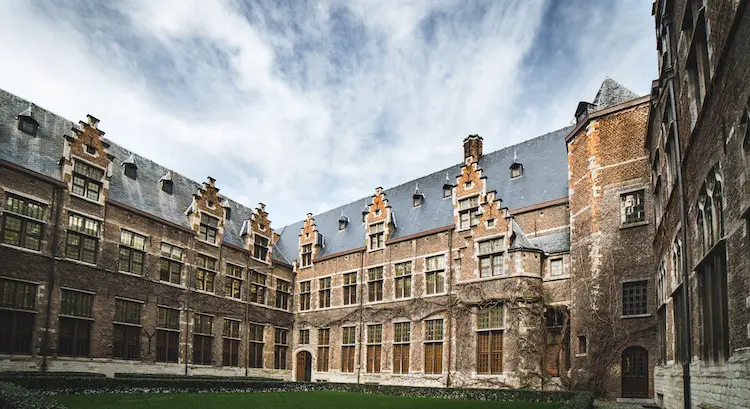 How Many College Credits to Graduate With an Associate's Degree?
Entry-level professional positions often require associate degrees. While some associate's degrees are specific to a career field, others are broader. You might wonder: how many credits are required to graduate college for associate's degrees? Most programs take two years to complete, equalling 60 credits or 20 courses. 
 Here's an example from the  University of Toledo:
The school's Associate's Degree in Programming and Software Development Online offers a sample credit schedule for four semesters (two years). 
Year 1 Semester 1: 14-15 credits with 3 credits for electives
Year 1 Semester 2: 16 credits with 3 credits for electives
Year 2 Semester 1: 15 credits with 3 credits for electives
Year 2 Semester 2: 15 credits with 3 credits for electives
Total: 60-61 credits 
Notice how only three credits are allotted to elective courses each semester? If you take more than the allotment, it won't matter if you graduate with 60 credits. You need to ensure enough of your credits are from core subject courses. 
Now, let's move on to the credits needed for a bachelor's degree.
How Many Credits is a Bachelor's Degree?
Bachelor's degrees take longer than associate's degrees or master's degrees – usually double. So, how many credits for a bachelor's degree are needed? We can assume most bachelor's degrees require 120 credits, or 40 courses, to graduate. For example, the University of Florida's undergraduate psychology program requires 120 credits to graduate.
Now, bachelor's degrees have even more credit requirements for graduation than associate's degrees. Your 120 credits must be spread out over approved course subjects. There are many terms and conditions attached to obtaining bachelor's degree credits.
Credits have specific requirements depending on your program because colleges want to ensure students obtain a well-rounded education. That's why they require students to complete credits in various fields, such as liberal arts, basic science, writing, history, and math. For example, even if a student pursues a liberal arts degree, the college credit system will still require them to take at least one foundational science course.
Bachelor's degrees have three basic sections:
1. General Education Requirements
These aren't core courses related to your degree. Rather, they assure a well-rounded education for every student. In terms of general education requirements, how many credits for bachelor's degrees are required? The truth is that this answer varies depending on the program. Here's a sample of general college requirements for the first two years of a humanities bachelor's:
| | |
| --- | --- |
| Core Requirements | Credits allocated  |
| English Composition | 6 |
| Literature and Rhetoric  | 6 |
| Humanities  | 6 |
| History  | 6 |
| Mathematics  | 6 |
| Science and technology | 6 |
| Virtual and performing arts | 3 |
| Global culture | 3 |
| Cultural diversity  | 3 |
| Ethics and Leadership | 3 |
| General Education Electives | 12 |
| Total credits | 60 |
2. Free Electives
Electives are courses unrelated to your program's general education requirements or major. Even if you're studying molecular biology, you could take an ostensibly random course about the sewing industry, the Beatles, renaissance art, business, and more. 
3. Area of Study
These course requirements refer to your degree major or area of specialization. This is perhaps the most extensive bachelor's degree section, as you will have several courses and credits to complete related to your major. 
For example, the University of Florida requires 120 credits for graduation from its psychology bachelor's program. However, it specifically notes students are required to take one course from each of these core study categories:
Introductory courses
Biological bases, like Sensory Processes
Development changes, like Developmental Psychology
Learning and cognition, like Cognitive Psychology
Sociocultural approaches, like Abnormal Psychology
Lab courses
400-level psychology courses
 Now, let's cover how many credits for a master's degree: 
How Many Credits Is a Master's Degree?
Most master's degrees require 1-2 years of full-time study. But how many credit hours for a master's are required? The number of credits needed for graduation depends on your area of study and experience in the field. 
Some short-term, one-year master's degrees require fewer credits. For example, a one-year master's degree may require 36 credits. Longer master's degrees require more credits for graduation. For example, a master's in clinic mental health counseling at Duquesne University requires 60 credits.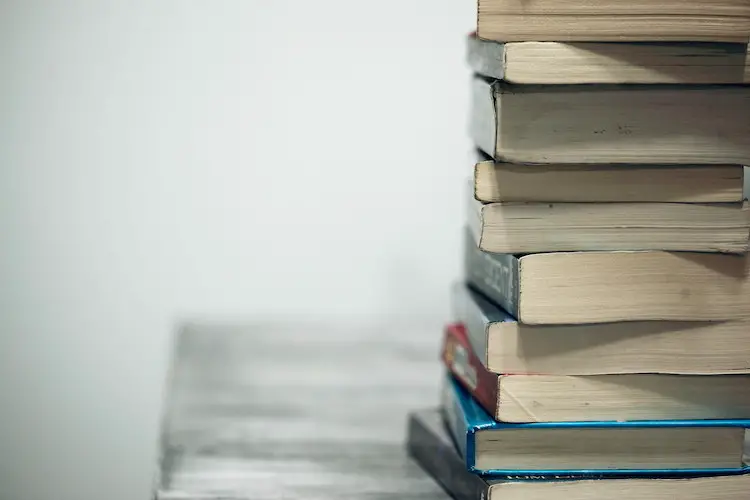 How to Figure Out How Many Credits to Graduate College
After paying tuition and room and board for your college degree, the last thing you need is to be short by one credit! Luckily, you can determine your credit requirements with a few simple prep steps:
Regularly check the program website: Most colleges list credit requirements for each program on their website. Refer to these web pages and compare them against your course schedule to ensure you're meeting all your requirements. 
Talk to an academic advisor: Maybe you need support figuring out the details behind your college's program webpage. That's where an academic advisor comes in. Chat with them about any questions you have about graduation. 
With a little preparation, you'll figure out exactly what you need to meet all your credit requirements and graduate!
Conclusion
Fulfilling degree requirements can be stressful, especially when you wonder how many credits to graduate college. Here's a quick recap about credit requirements:
60 credits for associate degrees
120 credits for bachelor's degrees
36-60 credits for master's degrees
Keep your credit requirements in mind as you select courses each year to ensure a timely graduation. Ready to plan a smooth degree schedule? Make it even easier with support from scholarships!
Frequently Asked Questions (FAQs)
1. How Long Does it Take to Get a Bachelor's Degree While Attending Classes Part-Time?
If you attend college part-time, you'll certainly need more time to complete your degree. It could take anywhere between 5-10 years to complete a bachelor's degree part-time. However, make sure you check individual college requirements for completion time. For example, some programs might give you a time limit to complete your degree. 
2. How Do You Graduate College in Three Years?
Graduating from college in three years is demanding but not impossible. All you have to do is divide the fourth year of courses across your first three years of college. You might consider taking summer courses to alleviate your course load throughout the traditional school year. 
3. How Many Credits is One Year in College?
One year in college typically comprises 30 credits, assuming each semester has 15 credits. 
4. How Many Credits Do You Need to Graduate From Most Colleges?
Most colleges require the following credits to graduate from various degree programs:
60 credits for an associate's degree
120 credits for a bachelor's degree
36-60 credits for a master's degree
5. How Many College Credits Do You Need to Graduate in Four Years?
A four-year bachelor's degree program typically requires 120 college credits for graduation.