Top 10 Tips to Be Successful in High School
Everyone wants to be the best High School student. Unlikely, only a few top it. Want to be one of them? Follow these tips, know the secrets only the toppers know!
There are two types of students, the one who feels satisfied after getting 90+ scores and the one who feels happy by scoring the just-pass marks. A successful high school student is not born a perfectionist. The attributes develop over time, with experience, untiring efforts, and practice. A successful high school career/experience is not only limited to a student's smartness or intelligence.
All successful students have almost identical work schedules and traits. Want to be one among them? Want to be an inspiration for other students?
In this article, we see how to be a successful high school student. Readout and follow these tips to be one.
Top 10 tips to be a successful high school student
The definition of success is relative, varying according to the varying perspectives of different students. For some, having a perfect 4.0 GPA is a success while for others, top merit in sports and extracurriculars defines success. However you portray success, there is no easy way to achieve it. But having a proper plan and discipline can may you achieve it. We have enlisted the top proven tips to experience a successful high-school career.
1. Be organized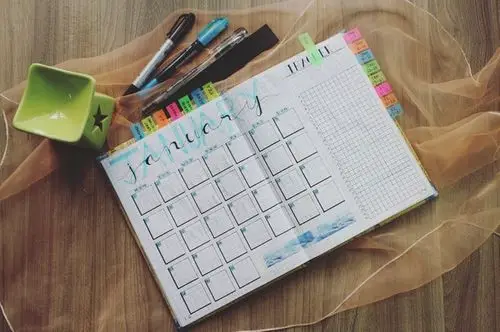 With the advent of technology, teens lost a precious gift- time. Smartphones made students unorganized. You sit to study and spend half of your time choosing which subject to start with then the next half by choosing the material to study. Finally, you end up studying nothing. To avoid these happenings be well organized. 
Maintain a diary to note down your day-to-day plans, make it very precise by including all the essential details like and have a calendar to mark your monthly goals and schedule. Having a proper plan and schedule makes you utilize the time properly and reduces distraction that leads to wasting of time.
2. Dream big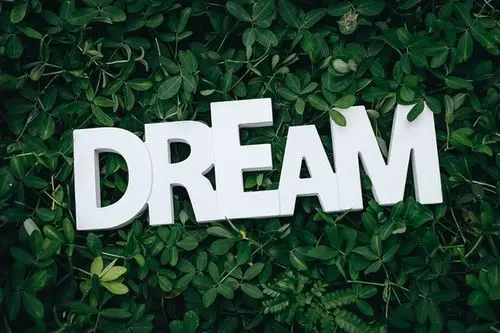 You are the product of your thoughts. Dream big and have grater thoughts to be successful. Have a higher purpose to live. Dream makes you desire for something very unique and essential for your life. It ensures a high level of excitement thus you stay highly focused. Therefore, you should be serious about dreaming big and improve the quality of your life. Find the reasons to get good grades. Make your parents happy and your co-mates admire you. Be a positive example and a trend-setter. Do not be one among the crowd try being the one above the crowd. Dreaming big motivates you and makes you achieve more.
3. Do one task at a time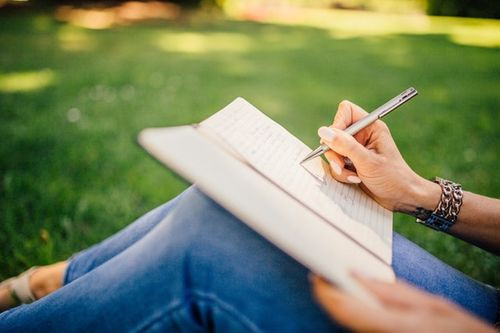 Avoid multitasking! Like listening to songs while doing your homework or doing an assignment watching your favorite football show. Do you think you are saving your time? But no you are not. Multitasking reduces your productivity and effectiveness. Affecting your work is secondary, you know what? Multitasking can affect your memory and reduces your IQ by 15 points.
Remember time management is not about doing more things; it's about doing more of the important things. So next time you do your homework or assignments, do it with full concentration.
4. Join a club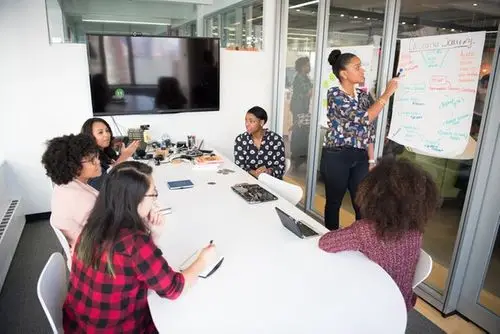 Joining a club makes you social and builds your networking. You can find new friends and meet more talented people, learn new every day. It develops your leadership traits. It develops your soft skills like communication, attitude, and work ethic. This is the best way you can give back to society by helping your juniors to succeed. Joining a club enhances your extracurricular activity record so it looks good in your college application. 
Join the club according to your interests. As a first step check out all the clubs available. Choose the one that you feel is best for you. If you feel no club suits you, start a club on your own by getting permission from your High School principal.
5. Be an all-rounder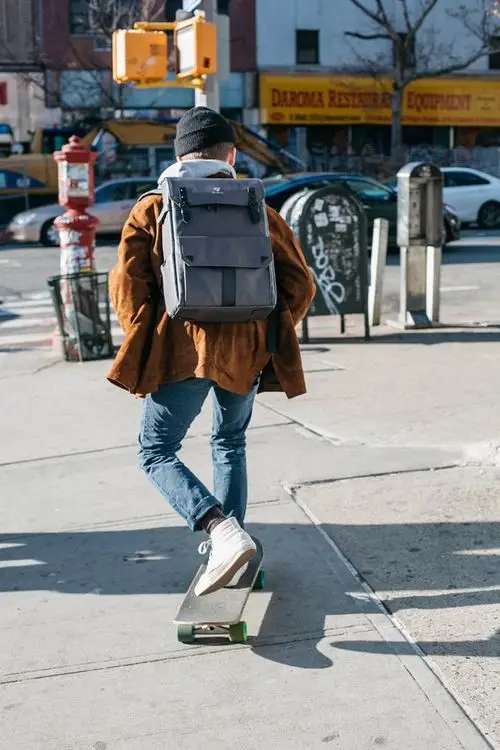 Do not just be a book-worm. Sucess in highschool does not only refers to academic success but your overall performance in all fields. Play your favorite sport very often. Do not play it alone, play it with your team. You will learn 'teamwork' and confidence to face 'failure' and humbleness to celebrate your 'success' which in turn improves your self-esteem. It also improves your blood circulation and keeps you fit. If you have an interest in music, try joining your music band or involve yourself in any kind of extra-curricular activity.
6. Choose your friends wisely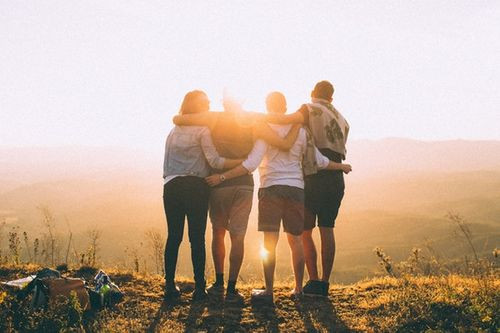 source- pexels.com
While choosing your friends prefer like-minded people and people who have higher goals and beliefs as you. This motivates and encourages you when you feel low or sad. People around should have thirst for knowledge that should make you learn more things. Do not form a useless gang whose only goal is to enjoy and waste time. These kinds of friendships will help you in no way. Find someone who will celebrate your success and supports you during your failure. A simple rule to get friends is to give what you expect. Friendship is all about to give and take kind of relationship. Be a good friend to get the best ones back.
7. Pay heed to school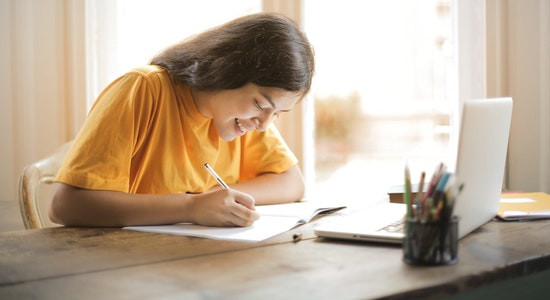 Source - pexels.com
All work and no play makes Jack a dull boy. Agreed. Amidst all the fun and games, let's not forget our sole purpose of enrollment in the school. 
School is important. An illustrious high-school academic history helps a long way in an individual's career, not to forget it is extremely lucrative when added to your resume. The bottom line is to not neglect your academics. Pay heed to school, give importance to homework and tests, be punctual, be diligent. Strive if you have to, to earn those straight A's. 
8. Plan ahead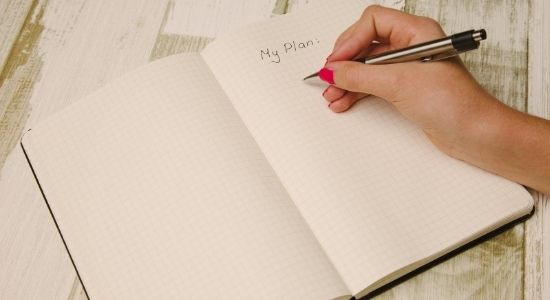 Source- pexels.com
This is correlated to the aforementioned tip of dreaming big. It is always advised to categorize your short-term and your long-term goals. Planning for college/university inherently falls in the long-term goals list. This should not restrict your efforts and abstain from prepping for it. Start with making a wishlist of your desired colleges/universities. You can always consult your school counselor to learn more. Since they are also responsible for writing your letter of recommendation, it is wise to constantly be in touch with them. 
9. It's not a competition, it's a solo journey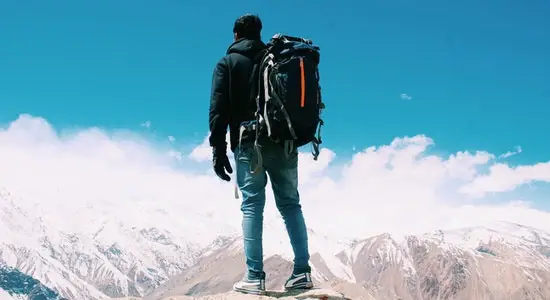 Source- pexels.com
Well, competition is an intrinsic human characteristic. We always want to be the first to cross the winning line, and sometimes the only one to carry the baton. However, success in its pristine form is only achieved when you implement this competitive spirit on yourself. Strive, hustle, and up-skill yourself. It should be your dictum to work on yourself, set flames to your inhibitions and boundaries, and reach the most unforeseen pinnacles. Humans have a brain capacity of 1,350 cubic centimeters, more than any living creature on earth. Why not leverage this bestowment?
Instead of contemplating what your peer group or the boy sitting behind you is achieving, focus on you and you only! High-school should not be a competition, it should be a solo trip. To be better, to get better.
10. Do not procrastinate
                                   Source- pexels.com
Time and tide wait for none. It's very easy to procrastinate, and it is acceptable occasionally but making a habit out of it is where things falter and go astray. Awareness and diligence are the keys to excel in high school. Punctuality is a virtue. It is always advised to complete tasks well before time, stay up-to-date, have prior preparation for tests/quizzes/exams, and stay on top of your game. 
Conclusion
There is no shortcut to reach your dream. Still getting successful do not demand more of hard work, little smart work can do everything.
Remember: Great people don't do different things, they do things differently. Success requires discipline and consistency. Have a lifelong commitment to learning, not just the academic part but the life skills too. This makes you a successful student as well as a successful human as a whole. If you want to go fast, go alone. If you want to go far, go together. So get a positive good network always around you. Wishes from our team to you to get successful!