Emergency Student Loans
Learn about when you can get emergency student loans, its benefits and the various other options available to you in case of emergency financial assistance.
Updated by Heibha Passah on 17th September 2019
Just when you thought you've had everything planned out for financing your education, the most unforeseen events happen. These unforeseen events can be your parents losing a job, medical emergency, death in the family or even something like a sudden increase in costs, such as rent, food, tuition or any other fees.
This sudden change in events can lead to the need for funds that might not be available to you at that moment, putting your career at risk as you won't be able to continue going to college without meeting such expenses. But do not worry so much as the US Department of Education and various educational institutions, provide emergency financial aid to these students in the form of short-term loans, scholarships, grants, and more. Private lenders and other organizations can also be of help.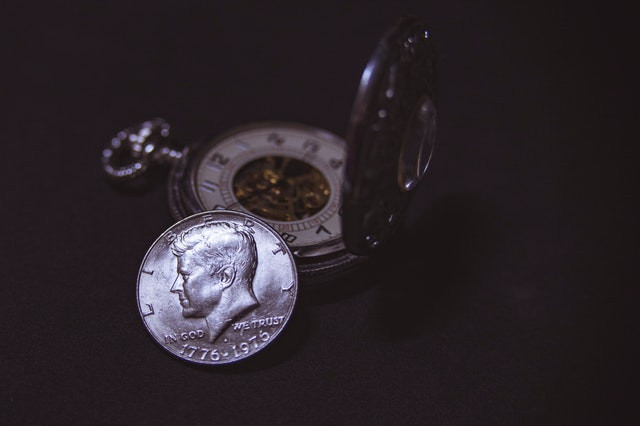 source - pexels.com
---
List of Contents
---
What is an Emergency Student Loan?
A short-term loan that is given to the students facing financial troubles due to unforeseen expenses like an emergency personal expense or a sudden increase in tuition fees, living costs, food, and more is known as an emergency student loan. Even with a bad credit history, you can still acquire such loans because it is not an eligibility requirement.
These loans take lesser time to be disbursed, ranging from a few hours to a few days, at an amount lower as compared to other loans. They are also available throughout the year.
It is important to know that the repayment period for these loans is very short and won't be enough to fund your whole education. It can only be a short-term solution during an unforeseen situation.
Benefits of Emergency student loans
Provides emergency funds to pay unexpected expenses.

Prevents any risk of discontinuing education.

Quick processing and disbursement make it easier to meet payment deadlines.

The loan amount is not restricted to certain payments so it can be used to meet any type of expense.
With or Without a cosigner?
If you have several Federal student loans and are receiving an emergency loan from your school, then you may qualify for applying for an Emergency Student Loan without a cosigner.
However, if you don't have an acceptable credit score, an international student or you have private student loans and are unemployed or not employed full-time, then you need to apply for the loan along with a co-signer.
---
Steps to take to get an Emergency student loan
Emergency funds can be made available to you through various sources like the US Department of Education, the college or university you are attending or even private lenders.
To find out which options are available to you and which one to go for, the following steps are to be followed.
1 - Meet your Financial Aid Officer
It is a good idea to consult the sitting in your college's Financial Aid Office and talk to the financial aid administrator to find out the various options available to you and which one you should go for as per your situation. They will provide you the information about whether the college is giving such emergency loans to help you out and what all other options apart from the school provides it.
Emergency student loans can come from various other sources such as -
Not-for-profit educational institutions or foundations.

Federal Emergency Aid Programs.

Private Lenders.
2 - Check if your college provides emergency student loans
Certain colleges or schools, especially those owned by the state offer emergency student loans and aids to students having financial problems. These are not chargeable to the interest rate but have an administrative fee and are the most affordable option especially if you have an unsteady income and weak credit score.
The loan limit differs from one college to another with a one-time repayment term of 30-60 days.
To be eligible for these loans you should have an acceptable academic score in college and facing a sudden unforeseen situation that requires emergency funds like-
A sudden health issue.

Unexpectedly losing employment.

Passing away of a family member or other family emergency.

Outstanding rent payment with a risk of you getting evicted.

Natural disaster.
For example - Stanly Community College (SCC) provides an emergency loan program to their students who need financial assistance with education-related expenses like the cost of tuition, fees or books. This loan is not chargeable to interest and has a repayment term of 60 days.
To apply for the loan, the student should visit the college financial aid office and ask for the loan application. You should provide all the details required in the application along with the promissory note.
Eligibility criteria for emergency loans
The loan should be used only for education-related expenses like buying books and paying tuition fees.

The average amount of the loan ranges between $200 - $500.

The average repayment period is 60 days from the date the loan was taken.

Preference will be given to those students who have good academic progression.
3 - Borrow the remaining amount of previous Federal loan
If you have taken Federal student loans before, you can open the account that you've signed up for in the college at the time of taking the loan to check if there is any loan amount remaining unused. You can take the help of your financial aid administrator to draw the remaining loan amount.
Do note that this option is not recommended if you need the funds immediately as it'll take some time for your loans to get disbursed. But if you're not in a hurry and you can't afford to take emergency student loans because of the shorter repayment period, you can go for this option.
The amount of loan you can take is limited up to the Federal loan limits or the cost of attendance less any other financial aid received, whichever is lower.
4 - Go for Private emergency student loans
If you don't have any remaining federal loans and your college/school is not providing an emergency loan program, the last thing you can do is turn to private lenders.
Private loans come with risks as they lack the benefits that are provided for Federal student loans. They might also be costly with a higher interest rate and fee. It can be borrowed up to the amount that is needed to continue attending college.
You should take the following steps to apply for an emergency student loan through a private lender.
Have an acceptable credit history - Your credit score should be as per the satisfaction of the private lenders as they lend only to creditworthy customers.

Have co-signer in case of unacceptable credit score - If your credit history is not as per the expectations of the private lenders, you can get a co-signer with an acceptable credit score to strengthen your loan application. Your co-signer will help you out and share the responsibility of repaying the loans with you.

Contact private lenders - If you need the emergency funds at the earliest, contact the private lenders and ask them how much time it'll take for them to process and disburse the loan. Make sure to go for those lenders who will take the minimum time to give you your loans at the lowest rate of interest.

Submit your completed loan application form - Fill all the details that are required in your loan application form, along with the documents of proof as requested by the lender against you and your cosigner's identity and income.

Follow through with the lender and financial aid office - The processing of the application will be done by the lender and it also requires your financial aid office to certify your enrollment status and cost of attendance. Keep yourself updated with both of them to know your current status on the loan.

Sign a promissory note - A Master Promissory Note (MPN) have to be signed by you indicating that you agree to the terms and conditions of the loan. After signing the MPN, your loans will be disbursed shortly after, or as per the agreed time period with the lender.
---
Worried about funds for college? Read about student loans
---
Emergency Financial Aid
Going for another loan should be the last thing that you should do, especially if faced with such unforeseeable situations. One of the options available is the emergency financial aid provided by colleges in the form of grants, scholarships, vouchers or any other financial assistance to the students who are facing such situations leading to a threat of discontinuing college education. These are different from loans as the students do not need to pay them back, which makes them a better option.
The following are the emergency financial aids provided by colleges.
1 - Emergency Tuition Assistance - The college can provide financial assistance to pay for your tuition fees or any other expenses like buying books or equipment needed for the program you're pursuing. It can be in the form of emergency grants, completion scholarships or vouchers.
For example - Ithaca College in New York provides an Aid Advance program that allows you to advance your grants or scholarship amount to meet any unforeseen expenses. The limit of advance depends upon the amount of the expenses incurred but should not be more than $2000. You can apply for two aid advances every 60 days in a semester.
2 - Emergency food assistance - Certain colleges also provide food in the college food pantry for free or at affordable rates for those students not having constant access to food.
Some provide food vouchers, scholarships, and free meal plans. Eligible students can also get access to benefits provided by SNAP (Supplemental Nutrition Assistance Program).
For example -
(i) The University of Georgia provides a number of dining services to the students like the meal plans which you can sign up to get access to food in the campus. They also have a food scholarship called 'Let all the Big Dawgs Eat' which awards meal plans to the students every fall and spring semester.
(ii) Oregon State University also started the HSRC (Human Services Resource Centre) Food Pantry in which 3-4 shopping style events are conducted every month to allow students to choose the food they would like to take home. And at times when the event does not happen, an emergency food box is kept which would last you for a couple of days.
3 - Housing Assistance - The number of colleges that provide housing assistance to the students is limited. Some colleges provide in-campus hostels or dorm rooms, while those who don't provide it inside the campus guide the students to find housing services nearby.
4 - Dreamkeepers and Angel Fund Emergency Financial Aid Programs
The Lumina Foundation of Education, as a response to the various emergency situation faced by the students which lead to the risk of discontinuance of their education, started the Dreamkeepers and Angel Fund Emergency Financial Aid Programs to provide assistance to these students.
Dreamkeepers focuses on 11 Community Colleges spread across five different states while the Angel Fund on 26 Tribal Colleges and Universities. Both of these programs are administered by Scholarship America and the American Indian College Fund.
These colleges are provided with the flexibility to change the way they provide financial aid to the students. Some provide only grants and scholarships, while others provide emergency loans or a mix or both.
To apply for these two programs, different colleges have put forth different eligibility criteria and application process to make sure that the students that really require these funds are receiving them.
Academic performance, where the student who completed a said number of credits or has the required GPA score will be eligible.

The expenses that are incurred fall into the eligible category.

Provide a document of proof for the emergency situation faced.

Proof of financial need.
Along with the above requirements, colleges might also have application procedures for you to go through like personal interviews, a written application, letter of recommendation and to write an essay describing your needs.
The college takes around one day to a few weeks to disburse the payments and it is either sent directly to you or to a third party on your behalf.
The financial aid limit per student depends upon the college offering it. For example, Santa Fe Community College awards a maximum of $300 for child care expenses, $500 for rent and $100 for car repair.
You can talk to your college financial aid administrator to find out if your college participates in these programs.
---
Other options for emergency financial assistance
It is important for you to understand that there are other options available to you as well. So, make sure to explore all these options and make use of them before going for another loan as it will be a burden on your shoulders.
Some of the options available to finance your emergency expenses are-
1. Ask for a Professional Judgement of your financial aid - Professional Judgment allows your college financial aid administrator to negotiate with FAFSA to increase the amount of financial aid you received. It is done only for those students who are actually facing an emergency situation like loss of employment, death of the parent or anyone you are dependent on, medical emergency, and more.
To carry out the process of Professional Judgement, you should write a letter to the financial aid administrator asking for a 'Professional Judgement Review' or 'Special Circumstances Review'. Along with that, you have to submit all the documents as proof from a neutral third party regarding the unexpected situation you are facing.
The letter of request and the documents will be evaluated, and if it is legitimate, the financial aid administrator will conduct the review. The judgment of whether you qualify for an increased amount of financial aid depends upon the administrator.
2. Extend or change your payment plan - When you are faced with financial emergency situations, you could just ask for an extension of the due date for paying such expenses. Your financial aid administrator can help you out with that.
They can also help in changing or extending the payment plan you're enrolled in for making your monthly debt payments. This will allow you to prioritize your emergency payments first. You can also ask to pay them in installments rather than paying them all at once.
3. Non-profit organizations - There are a number of non-profit organizations that you can turn to for help when you are facing a difficult situation. An example is the Community Action Agencies which were formed to help families who are living in poverty. They also provide short-term help in case of an emergency like covering your energy bills, housing, and transportation.
---
Conclusion
As we have seen that you have a lot of options to choose from when trying to tackle an emergency situation. Loans are the last option to go for as you have to pay them back and they come with a very short repayment period ranging between 30 - 60 days. You might not be able to do so at such a short time, leading to more burden on your shoulders.
Talk to your financial aid administrator and ask them about the options you have. Only if no options are available to you then you can opt for emergency student loans.