Emergency Student Loans 2022
Emergencies happen, and they can sometimes impact your ability to pay for college. Read on to learn all about emergency student loans and how you can get them quickly.
Updated by Heibha Passah on 2nd December 2021
Just when you thought you had everything planned for college, an unexpected hurdle presents itself. Maybe you lost your job, a loved one was diagnosed with a deadly illness, or your rent just skyrocketed to an amount that's your income. Regardless of the specifics, emergencies happen. 
And an emergency sometimes has the power to throw your entire year's financial plan out the window — including plans for paying tuition.
You might need a bigger student loan than you originally anticipated, or maybe the emergency is so severe that you can't afford to pause work in any capacity to go to school. 
Luckily, lenders and universities recognize that emergencies happen — that's why emergency student loans exist. Where can you get emergency college loans?
Here we'll run through all the information you need to know about emergency loans for college students and how to get them.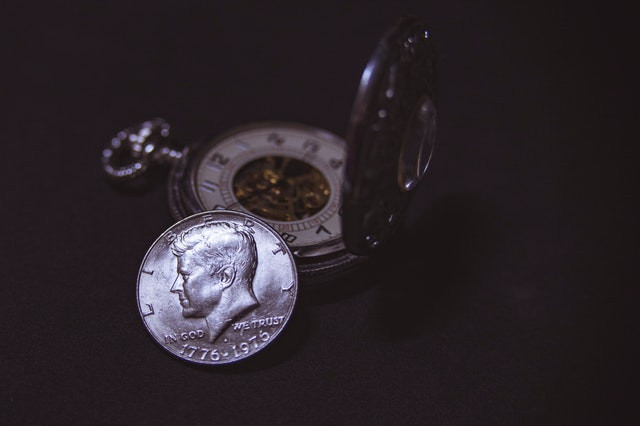 source - pexels.com
Table of Contents
Do I Need a Cosigner for Emergency School Loans?
What Are Emergency Student Loans?
Emergency student loans are small, super-short-term loans that students can get in the event of an emergency. By small, we mean that the loan can't be big enough to cover your entire student career. We're talking small enough to cover only an immediate expense — up to $1,000. 
If a student requires a bigger loan, they might be eligible for a short-term loan instead, which might have more credit requirements than an emergency student loan, but still low enough interest rates and quick disbursement to accommodate the emergency. 
By super short-term, we mean a very short repayment period. An emergency student loan is meant to support a student with urgent expenses, like rent, utilities, and groceries. Most colleges have money set aside for emergency student loans to support their students in the event of a tragedy. 
Emergency college loans usually don't have high interest rates, if any interest at all. Moreover, you can obtain them even if you have bad credit and, sometimes, even if you don't have a cosigner. So, all emergency student loans are emergency student loans for bad credit. 
Since the circumstances around these loans are usually dire, you can access them all year and have them disbursed relatively fast, even within a few hours.  
How to Get Emergency Student Loans
If you're in dire need of a student loan, follow these steps.
Contact Your College Financial Aid Office
Your first step is to connect with a financial advisor from your college. Talk to them about your situation and explain the circumstances that affected your finances recently. You might also want to bring some documents with you to expedite any application process that they recommend you pursue, such as bank statements, employment letters, medical notes, etc.
Your college's financial aid office will advise you on what emergency student loans you qualify for, and if they'd recommend any other options. 
Assess Any Emergency Student Loan Requirements
Your financial aid office might ask that you meet a few requirements before they grant you any emergency student loan. Although bad credit isn't a disqualifier, you might want to consider the following general prerequisites and aim for them, just in case:
Meet a certain GPA or class attendance requirement
Be actively enrolled as a student
Not have any emergency loan history that semester
Not have any past-due, short-term loans
Not show a current hold for registration on your record
Ask About Any Fees
Emergency student loans don't usually have high interest rates. However, your college might charge origination fees for the loan. Take the initiative and ask about any fees so that you're not surprised later. 
Ask About Repayment Periods and Negotiate
Most emergency student loans must be repaid within one to two months. Find out early on what the repayment period is and try to negotiate for an extra few weeks or a month, if you need it. Since emergencies are unexpected, more repayment time might help you in the long run. 
Do I Need a Cosigner for Emergency School Loans?
Most emergency student loans are emergency student loans with no cosigner required. For a traditional, small emergency student loan from a college, you usually don't need a cosigner. However, let's say you needed a larger loan amount, and your college or someone else offers you a short-term loan. In that scenario, a lender might require a cosigner to ensure you will pay back the loan. 
Additionally, private lenders almost always require a cosigner, unless you have strong credit and a record of working or receiving income for the last two years. 
Pros and Cons of Emergency Student Loans
Think an emergency student loan is your best option? Don't assume so without considering these pros and cons.
Emergency Student Loans Pros and Cons

Pros

Cons

Little to no interest

Origination fees

Great for immediate living expenses

Not a good option for tuition fees 

Easy eligibility requirements, no credit often required

Some schools may have GPA requirements

Available any time of the year

Short repayment period

Applicable to any expenses you may have, without restrictions

Loan amounts often capped at $1,000
Alternatives to Emergency Student Loans 
Emergency student loans might not be the best option for you. Consider these other options before or during your application for emergency student loans. 
    1. Talk to Private Lenders
Some private lenders offer private emergency student loans with same-day approval, like Light Stream and Wells Fargo. But, you will usually face stricter repayment guidelines, credit requirements, and higher interest rates if you go with a private lender. Check out our article about last-minute student loans for more information about private lenders and emergency loans. 
    2. Use the Rest of Your Federal Financial Aid
Oftentimes students will have done this before looking for emergency student loans, but we'll add this step just in case you haven't considered it. Make emergency student loans your last priority and extend your already available loans first. 
    3. Request a Professional Judgment of your Financial Aid
A professional judgment helps you negotiate with FAFSA to increase your financial aid amount due to the exigent circumstances. You can start by writing a letter to your financial aid administrator asking for a "Professional Judgement Review" or "Special Circumstances Review." Along with that, you have to submit third-party-verified documents as proof regarding the unexpected situation you are facing.
    4. Request an Extension
Whether it's your landlord or another creditor, reach out to request a payment extension if you're confident that you can meet your obligations after some time passes. Sometimes your creditor will refuse, but it doesn't hurt to ask. 
You might also request an extended payment date from your student loan administrator to accommodate your immediate expenses. 
Frequently Asked Questions
Can You Get Emergency Student Loans in the Middle of a Semester?
Yes. Since emergencies can happen at any time, most colleges have a fund set aside for emergency student loans to be used at any time of the year. 
How Quickly Can You Get Emergency Student Loans?
Emergency student loans are designed to be disbursed quickly, so you can obtain them within a few days and, in some cases, within a few hours.
Conclusion
Emergency student loans are your best bet if you're an enrolled student facing an immediate need for quick cash under emergency circumstances. If you're considering emergency college loans but want to explore other options, check out our article about last-minute student loans.