How to win a McDonalds scholarship
When we think of McDonalds, First thing that comes to our mind is the mouth-watering food.What if I say they provide scholarship for more than million people per year.Take a peek at what is McDonald's scholarship? How to apply for it?
McDonald's® is a pioneer American fast food company that was founded in 1940, having more than 37,000+ branches and feeds more than 68 million customers each day. Out of their gross profit income, they provide more than 30 scholarships and funding around $1,000. Yes!!! A huge amount. To avail of this scholarship, you must apply successfully to their forms. It has its requirements and criteria. If you satisfy them apply and hope for the best. In this article, we will see what are the criteria, when to apply, how to apply, documents to submit.
---
Eligibility and requirements
Fetching a scholarship is not a walk in the park. It demands more from the students' end. There is no scholarship without requirements. All scholarships demand something from the student's side in return to the money they sponsor. Some require academic outshine and some require athletic or special talents. Eligibility criteria for McDonald's scholarship are not difficult one, even an average student in Highschool can achieve it. But depending on your performance and grade attained, the money given is increased or decreased.
. Some of the basic requirements are: 
Should be in the final year of High school

Should be a legal U.S resident

Below 21 years

Have a minimum of a 3.0 GPA

Should be able to attend a two- or four-year college or university with a full-time course of study.
If you did not meet any of the basic requirements, trying achieving it if it is achievable or talks with your region RHMC administrator.
---
What documents you must submit?
Documents are the one which provides information and particular details about you and serves as an official record. Even though it varies concerning the RHMC you apply, there are few common documents in every list
High school transcript

A letter of 1000 words stating your financial background and your academic interests

Letter of recommendation from your teachers, mentors, or School management.
If you do not possess any of the above-mentioned documents, apply for it in its respective place before the last date of the scholarship application.
---
Where to apply
You should apply for the scholarship online. For 2020-2021 the last date to apply online is Feb 5, 2020
Apply to their official website McDonald's Hacker National Scholarship. 
Keep checking their official website for more updates regarding the scholarship.
---
How much money can you expect?
It depends upon your locality and fund allocated in the RMHC you apply for. A minimum of $1,000 is provided based upon your academics and other factors. It also depends upon your requirement, if your luck stays strong, you can even win a scholarship of $20,000.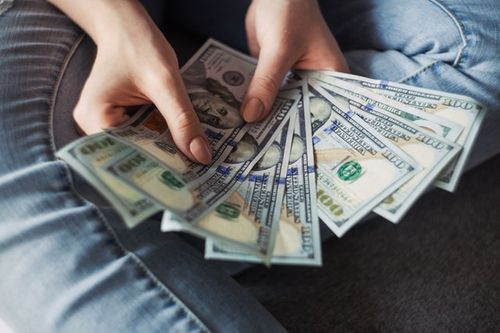 ---
Where can you use the money?
You can use the scholarship money for all the Qualified educational expenses like tuition fees, books, labs, and equipment. If you spend money on a hostel and travel expenses they are taxable.
The scholarship amount is directly sent to the affiliated institution, you have applied for. To avoid the tax, spend your scholarship money on Qualified educational expenses only. 
---
Where to start the process?
     1. Visit your local RMCH
Talk with administrators in your local RMCH. Collect details regarding the scholarships, minimum amount sponsored, deadlines, required documents, and other supplementary details.
Collect all the important details you need before your final year of high school starts.
    2. Be prepared about your Letter of recommendation
A letter of recommendation should be given by your Faculty, teachers, mentor, or coach, who have a positive opinion on you. They should be able to write all your strengths and positive traits, so RMCH gets a good opinion on you. Sometimes exaggeration and over appreciation might end to be a false recommendation. So, make them write genuine and optimistic qualities of you.
Inform the prior 3 months to write a letter to your letter writers. Give them enough space and time.
    3. Write the best Personal statement
You should submit an essay of 1,000 words mentioning your academic success and other high school achievements. In it mention:
Your Academic interests? Why do you like them? How you developed an interest in it? What are your accomplishments?

What are your academic strengths and weakness if any? how you are overcoming/overcame it?

Your short term and long term goals and aim

How do you think the Mcdonalds scholarship money would help you?
Verify and proofread it several times to make it error-free and correct. Don't provide any fallacy regarding your personal info and other specifications.
---
What to do if you are in 1st year of High School?
If you in Junior High school, you are in perfect time to begin your scholarship venture. Most of the scholarships require a GPA of 2.7, but the higher your GPA greater is the possibility to get that scholarship. So concentrate on your GPA from the beginning. Start practicing. Set goals and achieve them one by one. It is better to start early than to regret late.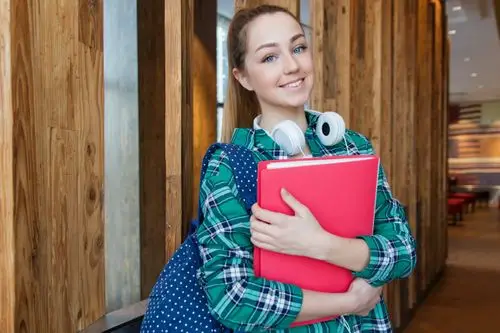 ---
McDonald's scholarship is one of the best ways for financial aid. But, don't worry if you are denied or your nearby RHMS does not provide one. There are other scholarships and pell grants to help your Educational purposes.
---
Read More About: