Accreditation Board for Engineering and Technology (ABET)
An institution that has been accredited by ABET meets all the standards of quality education and is best for programs related to engineering. Importance of ABET accreditation along with its requirements are explained in detail here.
Updated by Theres Ann on 15th February 2020
What is the Accreditation Board of Engineering and Technology (ABET)?
ABET is a non-profit, ISO 9001 organization that aims at accrediting college and university programs in Applied Science, Natural Science, Computing, Engineering, and Engineering Technology.
Currently, around 4,005 programs are accredited by ABET worldwide. Moreover, 793 institutions have also received accreditations from ABET. This accreditation board is spread across 32 countries.
The aim of the program is to assure confidence in STEM (Science, Technology, Engineering and, Mathematics ) programs offered in colleges and universities. The standards set by ABET have empowered professionals to create a safe, efficient, comfortable, and sustainable environment.
The accrediting team consists of more than 2,200 members from the industry, academia and the government.
---
Importance of ABET for students
ABET accreditation is important for students enrolled in STEM programs for the reasons mentioned below.
It makes sure that the learning that you receive at your institution is on par with the global standards of the teaching of the program.

Provides an opportunity for better employment. This is because Multi-National Companies mostly search for candidates from accredited organizations.

Helps in licensure, certification, and registration from an ABET accredited program.

Makes the student eligible for financial aid.

As ABET accreditation is internationally recognized, even an international relocation would not affect your career.
---
Importance of ABET accreditation for institutions
ABET provides several advantages to the institutions. Few of those are given below.
An ABET accreditation is a testimony that your program has received international recognition of quality.

ABET helps in promoting best practices in the educational scenario.

Faculty and staff are continuously involved in self-assessment and quality improvement.

Helps in determining the acceptability of transfer credits.
---
Why is ABET accepted globally?
ABET standards are applied and promoted across the globe to result in a better educated, mobile, dynamic technical work-force, prepared in advance in innovation and professional excellence.
The members of ABET are members of 36 professional societies.

ABET experts come from academic, industrial and governmental backgrounds.

The accreditation ensures that the professionals are employable.

The accreditation provides an opportunity to guide processes that reflect future changes.

The accreditation enhances the mobility of professionals as talent can be employed at an international level.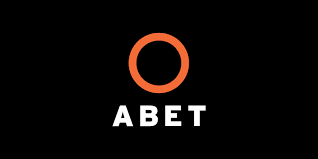 source - abet.org
---
ABET eligibility requirements
The eligibility requirements to be met while applying for ABET are given below.
The ABET should accredit not degrees or departments, but programs.

Certification programs, training programs or doctoral programs are not accredited by the ABET.

Post-secondary programs by degree-granting institutions are permitted to request for evaluation by this board.

The institution should have at least one graduate in the program being requested for review.
[Also Read: What is Accreditation in Colleges and Universities? ]

Name of the program should meet the requirements specified by the ABET.

Based on the name and the category of the program, a program seeking the accreditation becomes a part of any accreditation commissions of the ABET.
| | | |
| --- | --- | --- |
| Accreditation | Subjects | Degree levels |
| Applied and Natural Science Accreditation Commission | Science, Mathematics, Engineering | Associate, Bachelor, Master |
| Computing Accreditation Commission | Computation, Information and Informatics discipline | Bachelors |
| Engineering Accreditation Commission | Engineering | Bachelor, Master |
| Engineering Technology Accrediting Commission | Engineering and Technology | Associate and Bachelor |
---
Institution requirements for ABET
For an institution to be recognized by the ABET, some of the points to be noted are given below.
The institution should focus on academics and student learning.

An institution should offer all the online courses possible for students.

Institutions should have specific goals and future plans for improvisation.

They should withstand liability and be honest in the process of accreditation.

A university should pose good reviews from the general public.

The institution's evaluation should be done on the basis of continuous improvement.

The governance bodies in the institution should be liable.

All the legal matters should be perfect without any issues.
---
Colleges/Universities accredited by ABET
Some of the institutions that are accredited by the ABET are given below.
ABET accredited Universities/Colleges
Grantham University
Capella University
Daytona State University
East Carolina University
Excelsior College
Regis University
John Hopkins University
University of Southern Mississippi
---
Conclusion
The accreditation review process is an intensive effort period. Moreover, the accreditation process yields data which can be analyzed to derive insights. The council ensures that the institution provides the necessary technical and professional skills to make the candidates employable. Thus for any STEM programs, ABET is a trust-worthy accrediting agency across the globe.
---
Blogs you might be interested in