Graduating from college without debt is possible! Yes, you read that right. The US has more than 40 million students in debt,  and each of those 40 million owes an average of $36,406. That's a big chunk of change! One might assume that those students are only in-campus students, but online programs aren't always cheap either. You might be wondering, are there any cheap online colleges out there? And if so, which are the cheapest online colleges?
Luckily, there are still affordable online colleges out there, and we'll share a few of our favorites in this article. We'll take you through some of the characteristics of these online colleges, the cheapest online college per credit hour costs, and information about scholarships and financial aid for these cheap online schools. 
Keeping this in mind, we've listed the most affordable and best online colleges you can find,  keeping in mind several factors such as fees, graduation rates, debt, financial aid, and more, for different degree levels. The rankings are given to 3000+ schools and the top 10 among them are given below.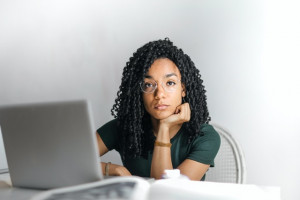 Top 11 Most Affordable Online Colleges and Universities
Established in 1967, Great Basin College is located in northeastern Nevada. A pioneer in online education, Great Basin College offers hundreds of online classes and a wide variety of online degree programs. Students that reside in Nevada pay about $3,593 per year in tuition fees, while out-of-state students pay $10,399 per year. Everyone can attend this great cheap online college, with an acceptance rate of 100%. 
With 130 years of history in faith and service, Brighton Young University (BYU) Idaho offers students on-campus and online a Christian learning experience. BYU Idaho offers one of the cheapest online degrees in the USA, with tuition at almost half the cost of other colleges. To attend BYU Idaho's online programs, online students will pay approximately $4,118 each year. At $131 per credit hour, BYU is a great choice for a cheap online college for those who want a Christian education. With an acceptance rate of 97%, admission is accessible to most. 
Known as one of the most affordable universities in America, UNC - Pembroke offers many online degree programs at the undergraduate, graduate, and certificate levels. The college is located in the southeastern area of North Carolina in a town called Pembroke, and has small class sizes and a diverse student population.
Online degrees cost $500 per semester for in-state students, and $2,500 per semester for out-of-state students. UNC Pembroke's acceptance rate is 85%. 
Minot State University offers affordable online programs, with undergraduate programs costing between $4,080 and $6,120 per year, or $340 per credit hour. Their acceptance rate is 74%. Ranked #3 on BestCollege's Best Online Colleges in North Dakota's list, Minot State University is a great, affordable online college. 
Clayton State University has a special, e-tuition dedicated for students studying online degree programs and courses. E-tuition is intentionally lower than traditional tuition, as it excludes regular fees for athletics, campus health, and parking. Clayton State University is one of the few universities that offer the same e-tuition cost for both in-state and out-of-state students.
Students studying for their Bachelor's degree online can expect to pay $3,235 in tuition costs per year. Their acceptance rate is 51%. 
George Southern University offers one of the most competitive tuition rates at only $199 per credit hour, for online students. Established in 1906, the university, located in Georgia, has almost 27,000 students and about 140 different degree programs. Their acceptance rate is low, at 54%, but they are one of the cheapest online colleges. Furthermore, it was named the #1 top online college in the state of Georgia. 
Eastern Illinois University offers the same online tuition rate to out-of-state residents as they do to in-state residents. At $315 per credit hour, EIU offers students an affordable online experience. They were ranked as the "Best Bang for Your Buck" college by the Washington Monthly, and a "Best Online College in Illinois" by Affordable Colleges Online. EIU has an acceptance rate of 53%. 
Western Governors University is committed to bridging the gap between low-income students and higher education. Located in Salt Lake City, Utah, WGU impressively declared that 45% of their students didn't need to take out any loans for their education.  
Average tuition rates for WGU undergraduate students are about $7, 290 per year. They charge a flat rate cost per semester instead of per credit hour. WGU's acceptance rate is 100%. 
Murray State College is a public university that offers affordable education to its students. Its main campus is located in Kentucky while the other five are located in Henderson, Hopkinsville, Madisonville, Paducah, and Fort Campbell.
The tuition per credit hour for undergraduate students is $368 for non-residents, and $207 for in-state students. Both rates are significantly lower than other university averages. Their acceptance rate is 83%. 
Valdosta State University in Georgia, University is an incredibly affordable online college. They offer eTuition rates of $182 per credit hour, and are ranked as one of the best online universities in the USA. 
Admission isn't easy, however. The university is selective, and has an acceptance rate of 57%.
Located in Pasadena, California, the University of the People is a tuition-free, online university. UoPeople is accredited by the  Distance Education Accrediting Commission (DEAC), and offers degree programs in Health Science, Business Administration, Education, and Computer Science. Their tuition-free model makes them the cheapest online college on this list. 
This online college is completely tuition-free, as the school is funded by generous donors. Students face only a $60 application fee and $120 assessment fee for every course they complete. And, students can pay these fees after their exam period. If you have financial hardship, they also offer scholarships that cover these minimal fees.
Anyone can attend this university, as they have an acceptance rate of 100%. Overall, an entire associate's degree can be completed with only $2,460, a bachelor degree for $4,860, and a graduate degree for $2,940-$3,180.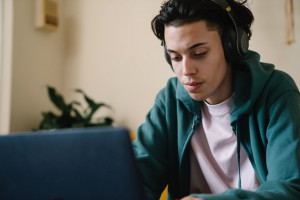 Frequently Asked Questions (FAQs)
Do Online Colleges Accept Everyone Who Applies?
Usually no, but some of the above-listed online colleges have acceptance rates of 100%. These colleges accept pretty much everyone who applies!
Do Tuition Rates for Online Colleges the Same for Both In-state and Out-of-State Residents?
Some online colleges offer eTuition, which offers the same tuition for all students, no matter where they are located. For specific information about tuition fees for non-residents, refer to the specific college website.