Online Colleges vs Traditional Colleges
Online And Distance Learning Has Been In Limelight Among College Students, But Does That Mean It's a Good Alternative For You? In Order To Answer This, Take Some Time To Compare And Contrast Traditional Vs Online Education.
Updated by Ankita Tiwari on 24th January 2019
Online College vs Traditional College - A Battle for Quality Education

Gone are the days when to get a degree it was necessary for you to go to college and attend classes.
Now you can join any online college which is accredited and can get a degree in your desired field just by watching videos and completing assignments on the go.
It is challenging to decide whether to pursue a career from a traditional college or follow the trends to choose a best online college.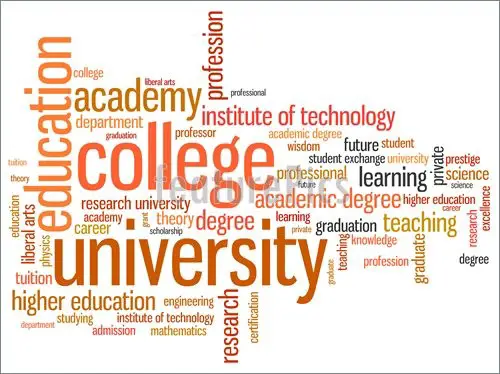 source - pictureboss.com
The variations between online and traditional college programs extend so much beyond either being in a classroom or being at home in front of your laptop.
Before selecting one or the other, take the time to learn regarding the necessary variations between online and traditional education so that you'll find the perfect collegiate experience that works best for you and your lifestyle.
Don't get all worked up! We will guide you along the way, starting with simple things first.
---
What Is A Traditional College?
A traditional college degree means a degree earned in a traditional academic field through full-time attendance at a college or university.
The traditional college comprises proper physical infrastructure, canned lecturers and assignments etc.
Now, the definition sometimes includes part-time, n-campus college study. However, a traditional college degree does not currently include online degree programs.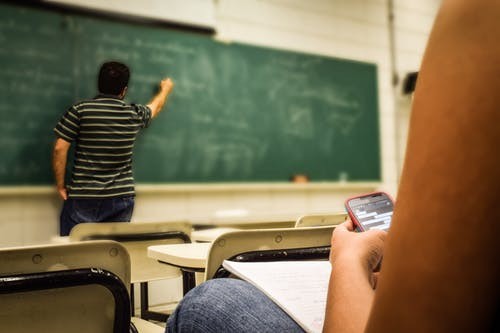 source - Prexels.com
Some of the features of Traditional College are:

Structured and Rigid Curriculum - Students are required to follow a structured curriculum as laid down by the institution.

Direct Interaction - One can directly communicate with professor and classmates.

Easy Availability of Resources - One can make use of libraries, health center, computer lab, fitness center, etc.

Commute Issues - Inconvenience in travel can be a problem if the college is far from one's place of residence.
source - memeshappen.com
Is that so? No worries. Let us explore the plethora of options that online colleges offer.
---
What is an Online College?
Today's world is all about the internet, generally, Online Colleges aim to provide online education to the students through the internet, rather than going and attending colleges in a traditional campus setting with proper infrastructure.
An online college refers to online degree programmes offered by colleges and universities, where the students have the liberty to learn each and everything online.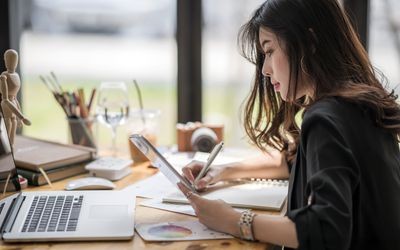 source - www.imagesonlineclient
Features Of Online Learning
There is no fixed schedule or rigid curriculum to be followed.

One needs to make use of the resources available online, to help them throughout the course.

There is no need to travel back and forth.

No need to sit in class and worry about attendance-related issues.

To make effective use of online learning programs, one must be self-motivated.
---
List Of Online Degrees
Online Colleges offer a plethora of choices and the list non-exhaustive. Some of the courses offered by online colleges are given in the table.
Best Online Degrees

Bachelor of Science in Accounting

Master of Science in Information Technology

Bachelor of Science in Business Administration

Associate of Arts in Education

Bachelor of Science in Criminal Justice

Associate in Applied Science

Master of Science in Biomedical Sciences

Bachelor of Science in Paralegal Studies
---
Difference Between Online Colleges and Traditional Colleges
There are a lot of significant differences between Online Colleges and Traditional Colleges. Some of the factors where the difference lies are given.
The nature of course-work
Coursework can be synchronous or asynchronous in nature.
In Traditional colleges, the prime course work is synchronous while it asynchronous in case of online.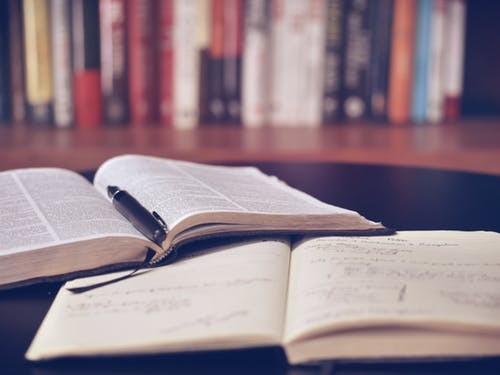 source - www.prexels.com
Schedule
The course schedule is rigid when it comes to traditional college while it is flexible for online colleges allowing you to attend classes whenever you have time.
It benefits part-time students and working professionals.
Economic Viability
The course-fee in a traditional college is very high compared to online college, as the former includes maintenance charges, study material and other internal fee requirements along tuition charges.
Online only includes tuition and certification charges and is less in comparison to traditional college.
Feedback
In traditional colleges, student and faculty can have one-on-one verbal interaction more frequently and student can give feedback more often.
In online colleges, the feedback sessions aren't that frequent and interactive.
Quality Of Education
Accreditation of online colleges can be an issue while determining the quality of the learning program because traditional colleges are accredited more often and effectively than online colleges.
Although the level of learning is on par for types of colleges, this can be an issue while selecting a college for your desired field.
---
Online vs Traditional Colleges - What Should You Prefer?
In the tug of war between online and traditional education, there is no universal answer. The answer lies in the realm of your personal preference and understanding what you actually seeking in the education domain.
Both online education and its traditional counterpart have pros and cons, therefore it's necessary for students to know what to expect before they step foot, or log in to their classroom.
This article will be Comparing their Flexibility, Discipline and Self-Motivation, and Social Interaction. Also, focus on each aspect side by side so that you can have a clear view of what to choose.
Flexibility
One of the key elements to consider once weighing the choices is the amount of your time you have each day to dedicate to schoolwork.
source - pinterest.com
Are you willing and will be able to attend college full-time or do you want more flexibility to work around your busy schedule?
| | |
| --- | --- |
| Online Colleges | Traditional Colleges |
| Weekly Format | Daily Format |
| Attendance is not a part of the grade | Attendance is a part of the grade |
| Have more time for self-development | Have less time for self-development. |
---
Discipline and Self-Motivation
Something else to think about while weighing your college choices is your level of self-discipline.
Both traditional and online education definitely need some discipline to succeed, however, there may be vital differences in how learning is structured.
These structural variations will have a big impact on your ability to remain on track.
| | |
| --- | --- |
| Online Colleges | Traditional Colleges |
| You need to be highly motivated to do the work without being monitored | The structure of the college keeps you motivated, with face to face interaction with instructors and students |
| Stay up to date on the course | The on-campus setting has more possibility of staying up to date on the course. |
---
Social Interaction
One of the largest concerns that students have about online education is interaction with other students.
Students even have a large range of choices in this area.
Some students would like interaction from with peers and instructors to succeed and keep motivated, whereas some thrive in an independent study environment.
| | |
| --- | --- |
| Online Colleges | Traditional Colleges |
| Very less or no Interaction among students | Daily Interaction among students |
| Very less direct interaction with Instructors | Regular interaction with Instructors. |
---
Why a sudden rise in online degrees?
Well, the rise isn't sudden, it has improved after the quality of learning has improved on online platforms, where experienced faculties came forward to take classes and remove geographical and economic boundaries on education.
The worldwide spread of the digital mediums and the ever increasing access to the Internet has certainly aided this rise.
---
Myths about online learning
There are many misconceptions that prospective international students have regarding online colleges. Some of the myths and what actually happens behind the screen is given.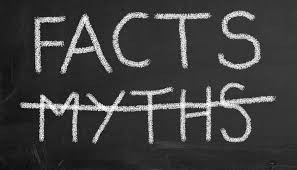 Myth 1 - You will have to study the entire course material by yourself.
Fact - Online Class Instructors are responsible to teach the course as they would in a brick and mortar class. Instructors are there to teach you and guide you at every step.
Myth 2 - There is no interaction with instructors and classmates.
Fact - With the advancement in technology, online education has now become very effective and interactive. Students and Instructors are meeting online, in real-world, in a face-to-face manner.
Myth 3 - Online Courses are easier than on-campus courses.
Fact - Most of the online colleges are now accredited, and these online courses are as challenging as their on-campus counterparts.
Myth 4 - You have to be a tech wizard to take these online courses.
Fact - To pursue an online course, one doesn't need to have any prior technical knowledge. Platforms hosting online courses have greatly improved and simplified their user interfaces.
Myth 5 - Online degree is not recognized by employers.
Fact - Online courses are considered reputable enough to be recognized by employers. Moreover, most of the employers themselves hold an online degree.
---
Best Online Colleges
To help us find the best colleges out of the lot that provides distance learning, we checked the National Center for Education Statistics (NCES).
The list features a collection of the top accredited schools from all over the country that give students the option to pursue a variety of certificate, undergraduate, or graduate degree programs entirely online.
List of Online Colleges

Capella University

Drexel University

Colorado State University-Global Campus

American Public University System

Colorado Technical University

Keiser University

Walden University

Grantham University

Arizona State University

University of Phoenix
---
Stalwarts Who Pursued Their Education Through Online Learning
1. Shaquille O'Neal
One of the greatest basketball players of all time, he did his BA through distance mode at LSU in 2000. In 2005, he went on to earn a Master's in Business Administration through the online course offered at the University of Phoenix. That's not all, he also holds a PhD. in Leadership and Education from Barry University.
2. Nelson Mandela
Nelson Mandela, a Nobel Peace Prize awardee, could not get access to face-to-face education due to his prison confinement. However, it did not discourage him from getting a degree. While in prison, Mandela went on to get a Bachelor in Law degree from the University of London through distance learning.
3. Narendra Modi

The Prime Minister of India, Mr. Narendra Modi, too, is a distance learner. He holds a degree in Political Science from the reputed Delhi University, which he pursued through distance education while working on his political career.
4. Steven Spielberg

Steven Spielberg the was kicked out of the California State University in 1968, however, he never underestimated the value of education and enrolled himself with Charles Sturt University (CSU) to complete his Bachelor's through their distance learning mode.
---
Conclusion
Which one is better? - It depends on what course you want to pursue and how much time you can allocate for it. Moreover, it also depends on what factors matter the most to you.
Online learning is easy, affordable, comfortable, but the catch is that for online colleges, students have to be highly organized, motivated, and enjoy learning at their own pace.
At the end of the day, what matters utmost is whether the education program you are enrolled into helped you to learn something or not. Let it be online or traditional college, the main motive should be to get maximum benefit from either of these courses.
After carefully reviewing your requirement list, you can opt for the one which suits both your pocket and your learning temperament.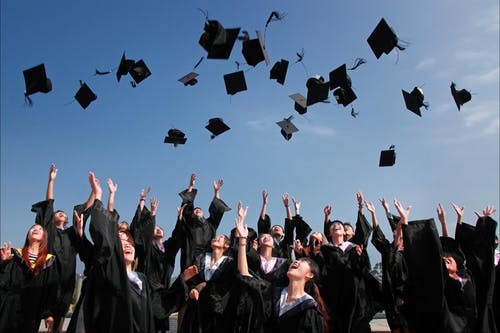 source - Prexels.com
---
FAQ'S
Cost of Online College vs Traditional College?
---
 Undergraduate   On-Campus                                                           
| | |
| --- | --- |
| Tuition and fees | $28,588*Includes fees such as $52.62 per credit hour |
| Books and supplies | $1,200 |
| Computer/Cellphone | $1,260 |
| Housing | $5,420 |
| Food | $4,230 |
| Transportation              | $1,100 |
| Clothing | $700 |
| Personal | $270 |
| TOTAL | $42,768 |
Undergraduate Online
| | |
| --- | --- |
| Tuition and fees | $16,580*Includes fees such as $52.62 per credit hour |
| Books and supplies | $1,200 |
| Computer/Cellphone | $1,260 |
| Food | $960 |
| Transportation     | $130 |
| Clothing | $700 |
| Personal | $270 |
| TOTAL | $21,100 |
Is a degree from an online school as good as an online degree from a traditional school?
---
Degrees earned from online institutions are just as valid as degrees earned from traditional colleges. Many traditional colleges and universities (Yale, Harvard, Columbia, USC, Ohio State, etc.) utilize online education to provide classes when the student can't attend class on campus or who work far away from the campus.
Is it faster to get an online degree than a traditional campus-based degree?
---
In some cases, it is faster to receive a degree from an online college or university than it is from a traditional college. The reason for this is that students are allowed to take classes on their own schedule. Some students learn faster than others and because they don't have to attend a traditional campus classroom to learn from a professor on a set schedule of classes, the online student can complete, take the exams for, and pass their classes at their own speed.
Do employers discriminate against online educated graduates?
---
Most employers do not discriminate against graduates of online colleges. In fact, many employers are now providing scholarships to employees who wish to attend an online school to better their education and to move up in employment opportunities. Distance learning, in large part, started because companies wanted a way to educate large numbers of employees at the same time. Many employers offer online students internships and work closely with the career placement offices at online colleges and universities.
Can credits from a traditional college be transferred to an online school?
---
For the most part, credits earned at traditional colleges can be transferred to an online school. Each case is unique and it is up to the receiving institution to determine how many hours will be accepted but because the majority of traditional colleges are accredited by regional accreditation agencies, the credits earned at the traditional college will be accepted by an online college.
How do students know if the online school is good or not?
---
Students have to be their own advocate when it comes to determining the quality of an online school. Students should always determine the online college's accreditation and they can further investigate a potential school by contacting the accrediting agency's offices or going online to search for negative articles or recent problems with a potential school. The US government maintains a website which lists accredited institutions and their current standing.
Do any online schools have classrooms for teaching?
---
Some schools do use classroom instruction as a part of their curriculum, others don't. Students who need to meet with an instructor or advisor can do so with some online colleges who maintain campuses or offices in cities throughout the United States. However, most online colleges do not use classrooms for teaching.
Can students receive advanced degrees from online schools?
---
 Master's and Doctoral degrees are available from many schools online. Doctoral candidates normally must meet with faculty advisors as a part of their degree program, but most Master's programs do not hold this requirement.
Are students on their own when they sign up for online classes?
---
Not by a long shot! Online schools have long seen the need for admissions counselors, academic advisors, student support staff and the other important student-centric activities in which all colleges engage. In many respects, for online students, these support staff are more accessible and available than at a traditional campus. Advisors and counselors are available by telephone or online to help students deal with any issues that might arise.
Are there scholarships and grants available to online students?
---
Yes, there are many scholarships and grants available.
If a student stops taking classes at an online school, do they have start at the beginning when they go back?
---
No, many online schools expect a student to have interruptions in their education and make provisions to assist students during these times.